After collaborating with Microsoft this year, Amazon touched upon another milestone. This is for its readers. Amazon already had the Kindle tablet, which aims to replace a hard copy and give readers space to store as many books as they want. It is no doubt that the Kindle is a huge success and will continue to be number one for years to come (at least until there's something better). And it looks like Amazon is beating its own product by launching the new Kindle Vella.
What Is Kindle Vella?
Kindle Vella is an iOS-based mobile application that allows readers to read books from self-published authors. The exciting part about Kindle Vella is that authors do not have to spend their life writing novels that don't sell. It's like a virtual shop for both the authors and the readers minus the middle man. The app is not available on the classic Kindle tablet nor the android application. Amazon is working closely to bring the app to android users soon.
In this app, readers can read a serialized novel and connect with the authors directly. As a reader, you can access the first three episodes of a book for absolutely no price. And if you still like the story, you can read the next few episodes by paying a small negligible amount. In exchange for the small fee, Amazon gives readers tokens to read further. The price for these tokens are between 2$-15$, and you will get two hundred tokens to seventeen hundred tokens, respectively.
How Does Kindle Vella Help Authors?
Kindle Vella, for now, is only available for authors in the US for those who write in English. Soon enough, if the app goes as planned, the app will expand its branches to authors for other countries as well. It helps budding novelists by letting them self-publish their novels., The word count has to be anywhere between six hundred words to five thousand words.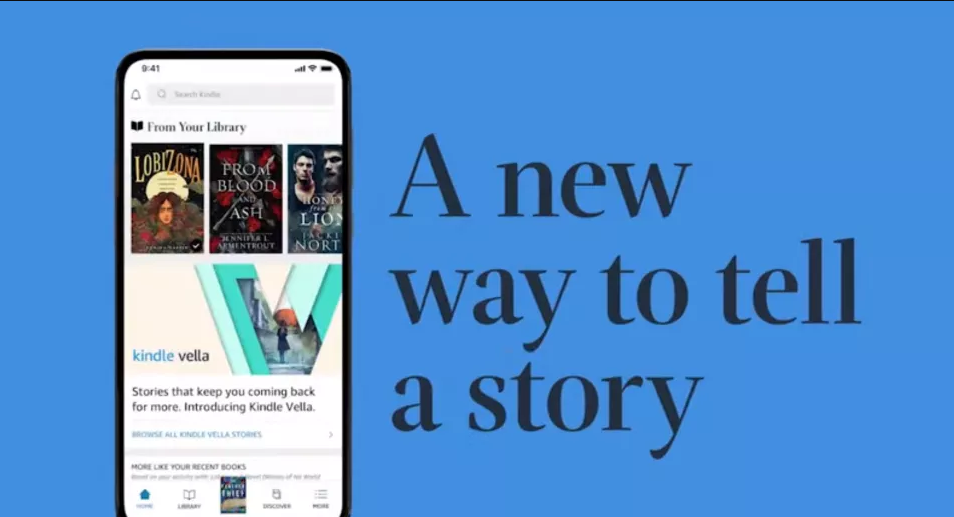 After the app was first launched, Amazon reported that thousands of authors have already published their work. It is surprising how fast technology and the internet is changing the way we lived. Authors no longer have to wait in long queues outside publishing houses for an eternity. In addition, Kindle Vella shares fifty percent of what the author will make from their books which is a great way to earn extra money.
Moreover, they will reach their readers and see their reaction to their creative babies in less time. So, nobody has to be the next Shakespeare whose work will only be appreciated centuries after their passing!
Conclusion
Kindle Vella is an open platform for writers with different backgrounds and experiences. Both newbies and best sellers can post their content for absolutely free. On the other hand, readers can mark the stories they liked as Fave and choose novels with hashtags.