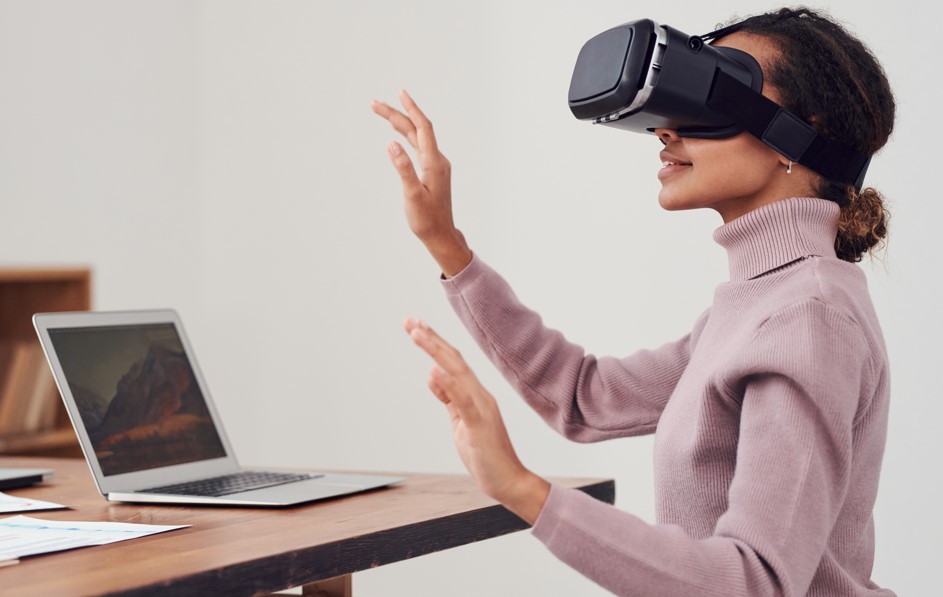 In just a matter of weeks, Apple is set to unveil its highly anticipated mixed reality headset, possibly named Reality or Reality Pro. Although Apple has remained tight-lipped about the product, industry insiders anticipate its grand reveal during the keynote address that will mark the beginning of this year's WWDC. The unveiling is scheduled for Monday, June 5, at 10 AM Pacific Time.
Further, trustworthy tech enthusiast has recently shared a wealth of fresh insights regarding the highly anticipated Apple headset. Within this treasure trove of information, several captivating details stand out, capturing the attention of eager followers. Notably, an exciting revelation confirms the inclusion of a visually striking display that has long been the subject of our keen anticipation.
Let's see what we can expect from the Apple Reality Pro AR Headset.
What Can You Expect From The Apple Reality Pro AR Headset
According to a popular industrial analyst, the assembly of the Apple headset will be entrusted to Luxshare, while other companies will be responsible for manufacturing crucial components. Notably, the device will feature a micro OLED display exclusive to Sony, ensuring high-quality visual output. The headset will also be equipped with dual processors exclusively supplied by TSMC, enabling robust performance. The casing, a vital element, will be primarily supplied by Everwin Precision.
Besides that, the device will incorporate 12 camera modules exclusively provided by Cowell, facilitating advanced imaging capabilities. Lastly, the external power supply for the headset will be sourced exclusively from Goretek. These five components, namely the micro OLED display, dual processors, casing, camera modules, and external power supply, are highlighted as the most expensive materials contributing to the overall cost of the new device.
Features And Workings of the Apple Reality Pro AR Headset
According to reports, the forthcoming Apple headset aims to stand out from competing devices through its advanced eye and hand-tracking capabilities. These innovative features are expected to be key differentiators for the device, offering users a unique and immersive experience. The headset will be equipped with multiple external cameras to closely monitor hand movements, while internal sensors will accurately track the user's gaze direction. Remarkably, the headset will enable users to control objects effortlessly by simply looking at them, followed by a pinch gesture using the thumb and index finger to make selections. With this intuitive interaction method, the need for controllers or other pointing devices will be eliminated.
In addition, the forthcoming Apple headset is rumored to feature a fascinating blend of visual elements. Users will furthermore reportedly have the capability to view their surroundings on the screen, providing a contextual overlay of their environment. Besides that, the headset will enclose an outward-facing display, showcasing eye movements as well as facial expressions in real-time.
Moreover, to enrich the immersive experience further, gyroscopes and sensors will be integrated, dynamically adjusting the displayed content based on the user's head orientation and the direction they are facing.
The Apple headset will deliver a smooth shift between augmented reality (AR) and virtual reality (VR) modes via the usage of a digital crown. By conveniently rotating this dial, users will have the ability to effortlessly switch between the two immersive modes. Furthermore, the headset is envisioned to serve as an external display for connected Mac devices, extending their screen real estate and enhancing productivity. Impressively, the headset will even encompass numerous functionalities typically associated with iPhones or iPads, further consolidating its versatility.
Pricing of the Apple Reality Pro AR Headset
The approaching Apple Reality Pro headset is predicted to have a price tag of roughly around $3,000 when it becomes available for purchase later this year. The official announcement of the headset is foreseen to take place at WWDC 2023 in June, though it is probable that there will be a waiting of a few months to be available for purchase. This delay is intended to give Apple and its devs enough time span to prepare their apps and assure they are compatible with the headset.
That's it! these are all the major aspects of the Apple Reality Pro AR Headset that we know about so far. Now, let's just wait for the official release at the WWDC23 to know about its actual specs, functionalities as well as cutting-edge features.