Google Workspace, the suite of productivity tools offered by Google. It has revolutionized the way people communicate and collaborate. With its latest update, Google Workspace now supports nearly all existing written languages through its Noto fonts. This eliminates the need for users to search for compatible fonts. The term "Noto" stands for "no tofu," referring to the square boxes that appear in place of text when a font is not available. This innovative typeface includes characters with diacritic marks, which are essential in many languages.
Moreover, it spans more than 100 writing systems, 800 languages, and hundreds of thousands of characters. This makes it easier to type in any language. With its support for Unicode Standard, Noto helps facilitate communication, collaboration, and creativity for people from all parts of the world. The availability of different weights, widths, and styles makes it easier to customize the look and feel of the content written. This sets a new standard for global communication, providing language inclusivity and accessibility.
Further, the availability of Noto fonts in Google Workspace is a significant milestone in promoting linguistic diversity and accessibility. Additionally, it offers users a platform to communicate and collaborate effectively, regardless of the language they speak. The Noto project has set a new standard for global communication. It provides language inclusivity and accessibility. Along with encouraging users to write, mark, and note their thoughts and ideas in their language of choice.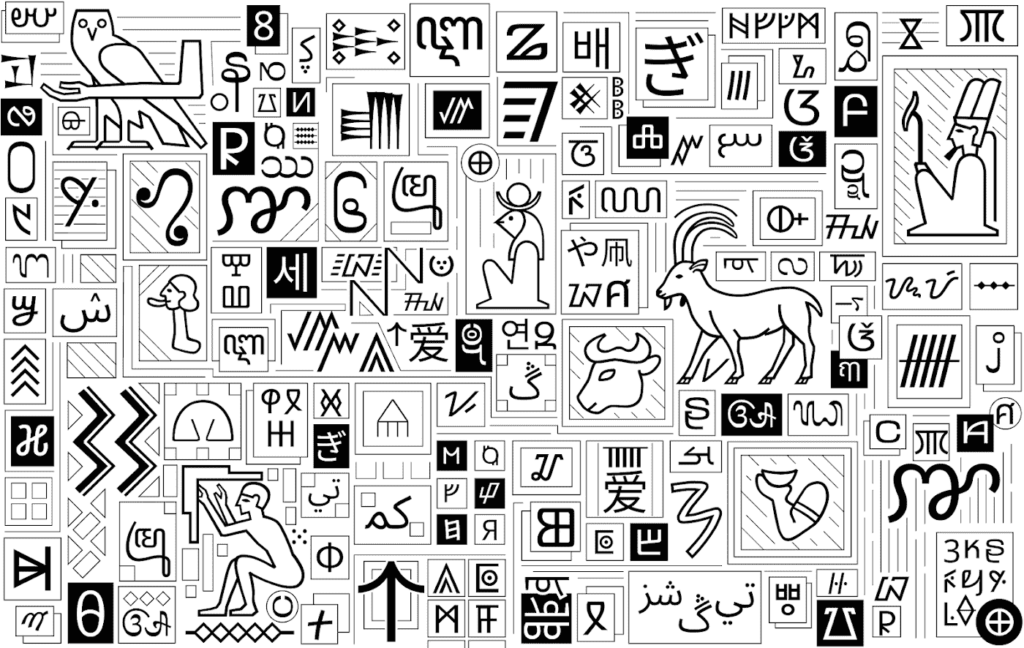 What do you mean by A Writing System?
A writing system is a tool used to record a language using symbols or characters. It represents the sounds and words of the language. The script is the set of characters used to write the language. While orthography is the set of rules that govern the use of those characters. Also, determine how they should be written and combined to represent words and phrases.
Now with the availability of Noto Sans Adlam font, it is made possible for users to type in the Adlam language on Google Docs, where previously there was no font available for it.
Additionally, Diacritic marks regard as special symbols added to letters to indicate differences in pronunciation, tone, or meaning. They are used in many languages. The languages include tonal languages like Yoruba. Noto fonts, including Noto Sans Adlam. It includes characters with diacritic marks to ensure that these languages can be accurately and fully represented in written form. The inclusion of these characters is important for preserving the integrity and meaning of the language. Also for improving accessibility for users of these languages.
Bob Jung, the founder of the Noto program, stayed focused on improving accessibility globally through the creation of open-source Noto fonts. Moreover, the goal of the Noto program has always been to provide high-quality font families for all online languages. With a harmonious design that allows for the aesthetic intermixing of languages, especially for underrepresented or "long-tail" languages. This helps to expand accessibility and promote language representation. Bob's recent observation highlights the ongoing work and commitment towards this goal.
Here is how to find Noto in Docs, Sheets, and Slides
If you want to use one of the Noto fonts in Google Workspace products like Docs, Slides, or Sheets, you can find it by following the few simple steps given below:
Step 1: Click on "More fonts" on the Fonts Menu
Step 2: In the More Fonts dialog's search box, enter "Noto". Select the Noto font that you want to use
Step 3: After selecting your text, pick your desired Noto font from the menu
Google Fonts remain dedicated to promoting linguistic diversity and accessibility by providing high-quality Noto fonts. The availability of Noto fonts on Google Workspace products like Docs, Slides, and Sheets means that more people can use these tools in their preferred language. It enhances their ability to communicate and express themselves effectively.
Besides, the name "Noto" symbolizes this goal, as it means "I write, I mark, I note" in Latin. Therefore, it highlights the importance of writing and representation in language. Moreover, Google Fonts and Workspace encourage users to take advantage of Noto fonts for their next project. And to leave their mark on the world with a clear and accurate representation of their language.
In addition to that, Google Workspace's support for Noto fonts is a major step forward in the mission to increase access and diversity in online communication. Whether you're a professional working with global clients, or a student writing a research paper. Or a creative sharing work with the world. Noto helps ensure that your words represent properly, no matter what language you write in.