Amidst the fervent anticipation of gamers eagerly awaiting the next indie horror sensation, Garten of Banban emerges as a formidable contender, created by Euphoric Brothers. This gripping game thrusts players directly into the heart of the action, immersing them in a captivating experience that has quickly gained viral acclaim.
But the genuine concern here is does this game truly elicit fear, or does it solely depend on shallow strategies to compensate for its brief duration? Well, let's embark on a quest to reveal the truth, shall we?
What is Garten of Banban?
Garten of Banban, developed by the Euphoric Brothers, emerges as a prominent entry in the controversial mascot horror genre, marking the eighth installment by the acclaimed game developers. Nonetheless, upon its release, the game flared a storm of eclectic reactions from both gamers and critics. Garnering noteworthy attention on the internet, it evolved into a subject of both popularity and drastic scrutiny.
The Garten of Banban game unfolds within the premises of Banban's Kindergarten, where a gripping tale unravels. Recent incidents of all the children enrolled in the Kindergarten mysteriously disappearing have led to its closure. In this immersive gaming experience, players assume the role of a protagonist, potentially a mother, who, growing weary of the fruitless search for her missing child, takes it upon herself to venture into the eerie depths of Kindergarten. As the player delves deeper into the exploration, they gradually uncover the chilling secrets in the realm of Kindergarten.
Also Read- What Is Unblocked Games Premium? How To Play It?
What are the Key Cards in Garten of Banban?
Venturing on your journey to encounter the enigmatic Banban, you'll need to secure three essential keycards. The initial one, referred to as the coveted Blue Keycard, awaits you as a generous offering upon the desk to your right, near the starting point.
Nonetheless, securing the remaining two keycards proves to be a formidable task, for they lie ensconced within a labyrinth of intricate puzzles nestled deep within the enigmatic halls of the Garten of Banban school.
Also Read- How To Adjust Transparency Of Xbox Game Bar Pinned Widgets In Windows 11
Tips To Find Key Cards in Garten of Banban
Find Yellow Key Card
Within the Creativity Area, you will discover the Yellow Keycard. Before attaining it, you need to discover a switch around the doorway to illuminate the area, making your search more manageable. Besides, to attain the keycard, you will venture into an engrossing minigame. Furthermore, your assignment is to discover and collect six hidden eggs carefully disguised throughout the playground. Once found, place each of these worthwhile discoveries into the beak of the bird, which eagerly awaits your offerings. Here are the tips to find the secret locations of these eggs:
Look for an egg at the sign.
Explore the boat to stumble upon another well-hidden egg.
Look for the egg on one of the benches.
Venture to the tree logs where another egg is nestled away.
Look upon the railing, for the fifth egg
Your quest for the final egg leads you to a dark corner by the slide. You need to find a hidden switch, activating a button that your drone can skillfully press. Witness the last egg descend gracefully down the slide.
Find Red Card
The ultimate keycard awaits within the Ball Pit room. Inside, you will witness a sequence of lights positioned beneath drawings portraying the six school mascots. Interestingly, the order of these characters differs from what you have encountered elsewhere in the Garten of Banban. Hence, the correct combination to proceed is as follows: Red, White, Green, Pink, Blue, and Orange.
Nonetheless, as you approach this critical moment, you require to be prepared to face a formidable challenge. Opila, a formidable entity, will revive to life and swiftly run toward you. In order to fasten your protection, just act swiftly and grab the red keycard without reluctance. Ultimately, make a speedy retreat to a secure location, assuring you escape from Opila's clutches.
Also Read- How To Play PS3 Games On PS4 In 2023
How Many Sequels of Garten of Banban Are There?
#1. Garten of Banban 2
Garten of Banban 2 which was newly released on March 3, 2023, has become quite prevailing in the gaming community. Despite some varied reviews, the game has drawn players with its longer gameplay and the debut of five unique characters. These characters, including Nabnab, Sheriff Toadster, Slow Seline as well as Baby Opila Birds, and Zolphius, bring a compelling aspect to the game as they occur in their monstrous forms, comprising excitement and intrigue into the prevailing experience.
Besides that, Opila Bird and Jumbo Josh return after enduring their previous falls, bringing joy to players. Furthermore, Banban and Banbaleena make their debut, integrating new elements into the sequel.
#2. Garten of Banban 3
Garten of Banban 3 is an eagerly awaited addition to the favored franchise, featuring a diverse and exquisite lineup of new characters. With the intro of Captain Fiddles, Queen Bouncelia, Tarta Bird, Nabnaleena, Tamataki & Chamataki, Zolphius, Hijacked Banban as well as Stinger Flynn, and Mr. Kabob Man, the game pledges an exhilarating and spellbinding journey. Besides that, the forthcoming Roblox version of the game has further heightened the anticipation surrounding Garten of Banban 3.
Also Read- 10 Most Popular Video Games To Try In 2023
Will there be a Garten of Banban 4?
With great anticipation, gamers eagerly await the arrival of Garten of Banban IV, wondering about its mysterious direction. Although announced on May 5th, the game's focus remains cloaked in secrecy. However, one thing is clear – players will delve even deeper into Banban's Kindergarten. Sheriff Toadster takes center stage, making his official series debut. Excitingly, other characters like Zolphius, Tamataki & Chamataki, and the enigmatic "The Jester" will play crucial roles in the storyline. Additionally, players may be accompanied by the Baby Opila Bird, who joined them after the unfortunate demise of Opila Bird and Tarta Bird in the previous game's explosive finale.
What are the Requirements for Garten of Banban?
To run Garten of Banban smoothly, your system must fulfill the subsequent requirements:
Operating System: Windows 7 or above (64-bit)
CPU: 2.5GHz or faster
RAM: 4GB
DirectX: Version 11 or 12
How to Download Garten of Banban?
For PC: To download Garten of Banban for PC, click on the attached link from Steam.
Further, you can also play it on your mobile devices whether it's iOS or Android.
For iOS: Garten of Banban
For Andorid: Garten of Banban
Is Garten Of Banban Free?
Garten of Banban is a completely free game without any additional in-app purchases, it implies you can relish the full gaming experience without having to pay any money for in-game items or features. This makes it accessible to a wider audience and authorizes players to fully immerse themselves in the game.
Frequently Asked Questions
Is garten of banban 2 on roblox?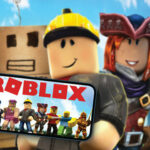 Yes, Garten Of Banban 2 is on Roblex. In a tweet by Jule Games, it is affirmed that Garten of Banban 2 is soon going to be available on Roblox.
Who is the main antagonist of Garten of Banban?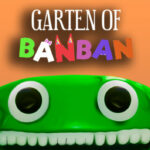 In the game Garten of Banban, there is a pink creature that resembles a bird and is comprehended for its amusing personality. Besides that, this creature furthermore firmly acknowledges the strength of laughter and desires to motivate children to smile. Nonetheless, it is intriguing to cite that this character initially played the part of an antagonist in the game and remains the main antagonist in the whole game.