Getting a Failed Verification error in iOS 15? Here's what you need to do.

iOS 15 has bought several wonderful features and improvements to the existing functionality of iPhones. As a result, users are unable to wait and quickly upgrade to the latest version of iOS to avail these latest features and services. While some of the users are able to upgrade to iOS 15 successfully, others are getting the 'failed verification' error on their iPhone which says that they are not connected to the internet presently.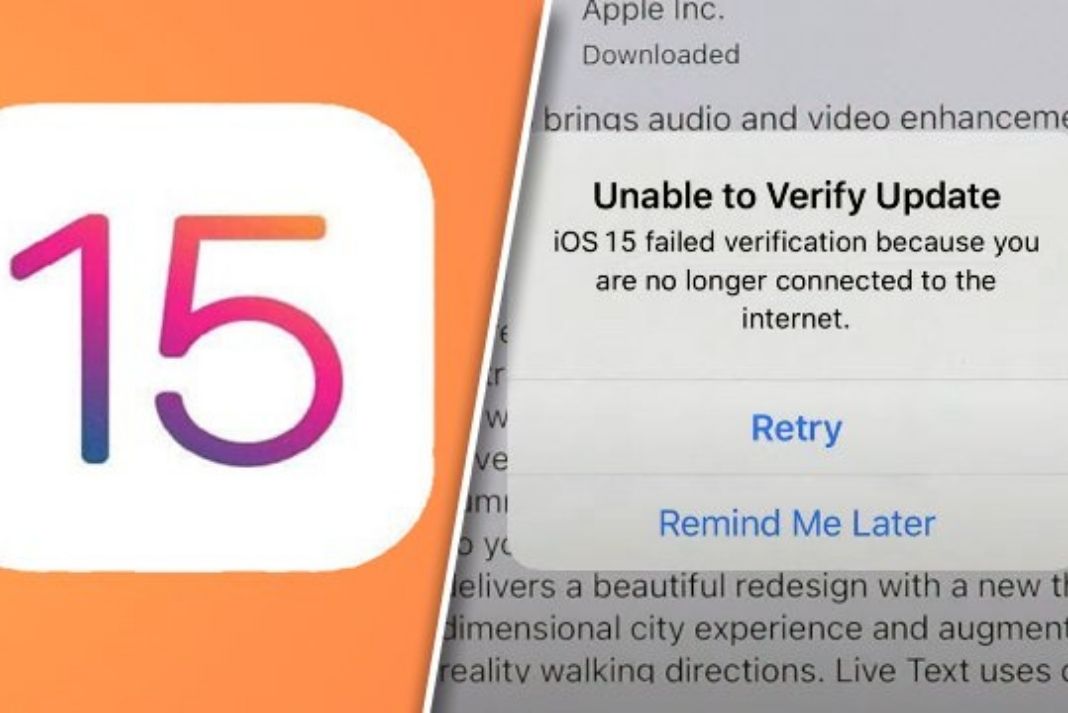 Also Read: [Solved] Notifications Not Working On iPhone In iOS 15

If you are someone who is also experiencing this error when you try to download the iOS 15 package, don't worry. In this article, we have presented some of the viable fixes that can successfully resolve the Failed Verification error in iOS 15 so that you can begin downloading the iOS 15 updates.
So without any further ado, let's begin the troubleshooting process.
Disable VPN on your VPN
Whenever you get a failed verification error on your iPhone, the first thing you need to do is to disable your VPN service. While VPN is helpful to browse the content not available in your country, you don't need it to download the iOS update on your iPhone.
So turn off your VPN services while you upgrade your iPhone and you can always turn it back on after you have successfully upgraded to iOS 15.
Remove the partially downloaded update
If you've already attempted to download the iOS 15 update before and only went halfway, this could another reason why you are experiencing this error.
The partially downloaded update is present on your iPhone and interferes with the download of the fresh copy of the update. So to fix this error, you need to look for this problem causing the update and delete it from your iPhone. Here's how to search for it:
Head to the Settings App on your iPhone.
Now go to General Settings and then Storage section.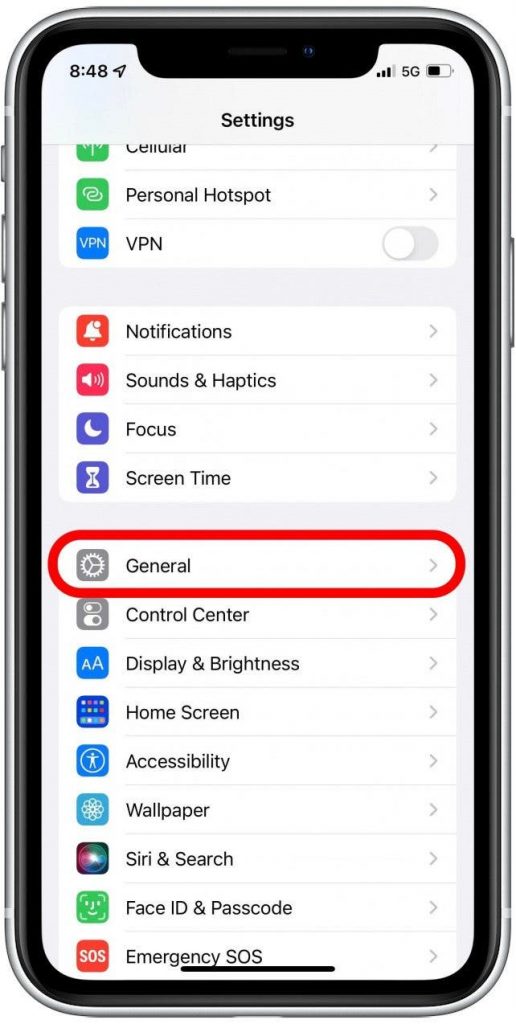 Here you will see the list of all the apps installed on your iPhone. Look for an app here that will be named as Update.
Now tap to open this app and press the Delete button for it.
After this, you need to go back to the Settings App and then General > Software Update.
Now try downloading the update once more. Hopefully, the error will be resolved now.
Check the speed of your Wi-Fi connection
This may be one of the obvious tricks to try and may work wonders. Many times, the issue lies at the end of our Wi-Fi router and we forget to check our router to fix the issue.
Since the size of the iOS 15 update is quite huge, it needs a stable internet connection to download. Hence if you are connected to the internet or have weak signal strength, Apple will have a hard time verifying the update and beginning the download procedure.
So it's sensible to check that you have a strong internet connection before you attempt to download the iOS 15 update.
Reboot your iPhone
Sometimes you may experience some random errors when you have been using your iPhone constantly without giving it any break. When do not reboot your iPhone even when you've been using it for a long time, it starts to malfunction. After reboot iPhone reloads the background apps and firmware. So it is sensible to restart your iPhone at this point and go back to the software update and see if the error is gone or not.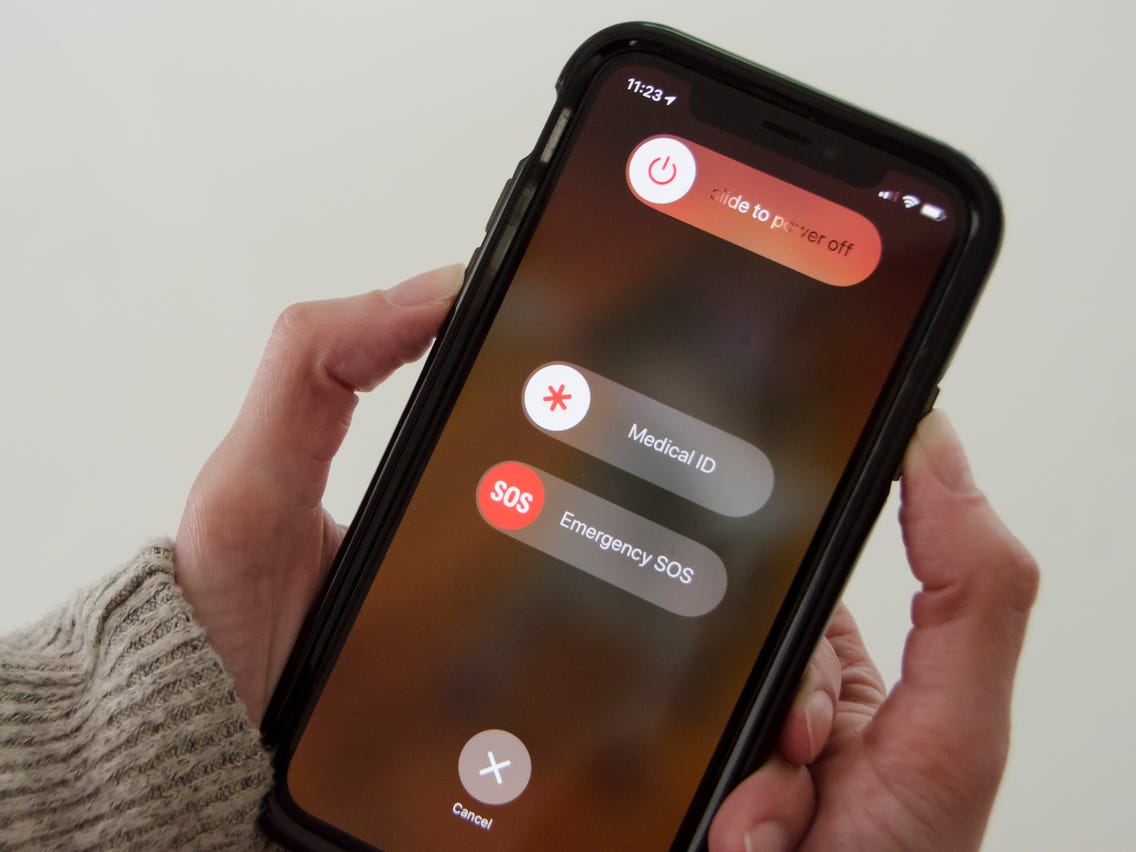 Here's how to restart your iPhone:
Long press the Volume Down button along with the wake button until you see the Power Off slider on the screen. Now drag the slider all towards the left so that your iPhone can shut down.
Reset your iPhone's network settings
Another reason why you are facing this issue while attempting to download the iOS 15 update can be your network connection settings. The network settings can make your network inconstant so you should reset your network settings and continue with the iOS 15 update download. Here's how to go about it:
Head to the Settings App on your iPhone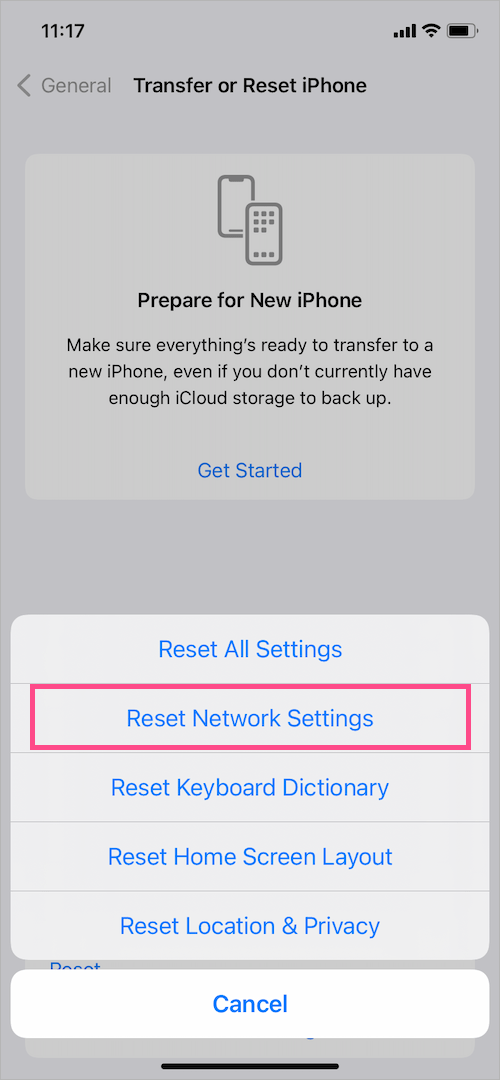 Next, go to the General Settings and tap the 'Transfer or Reset iPhone' option.
Now choose the 'Reset' option and then 'Reset Network Settings.
Conclusion
These are the fixes you should try to resolve the "Failed Verification error in iOS 15" issue. This is a very common error that you get when you try to upgrade to iOS 15 and you can resolve it easily using the above fixes. Hope we could help you fix the issue, if yes, please don't forget to share this guide with others.
Also Read: Widgetsmith Not Working In iOS 15? How To Fix It