In Windows 11, you can install different types of fonts absolutely free of cost. Usually, Microsoft offers a limited styles of fonts to all Windows users. But in this blog post, I will show you how you can get more fonts to experiment.
Arial, Times New Roman and Georgia are the three primary font styles that most users are content with but what about those creative souls who want more? Therefore, Windows 11 comes with new ways of getting different styles of fonts that will cater to its broad spectrum of users.
Professionals like graphic designers, writers, artists can use new styles for deriving inspiration and add a personal touch with their text. And if you too want to get these fonts, then dive straight into it.
Read: How To Install Windows 11 On An Android Phone?
Part 1: Download And Install Fonts In Windows 11 From Microsoft Store
Step 1: In your search option, go to Microsoft Store and type Fonts on the search bar.
Step 2: A few options will pop up. Click on Explore New Fonts.
Step 3: Furthermore, open the font you want and click on Free.
Step 4: After that it will start installing in your PC automatically.
Step 5: Moreover, once the installation is complete, click on Launch.
Step 6: Now go to Settings and then click on Personalization.
You have been able to successfully install the new font in your PC. To search, go to Available font and type the new font name.
Part 2: Download Fonts From The Web And Install Manually To Windows 11
Step 1: Go to your Google Chrome Browser and look for these font websites like googlefont.com, fontzone.net or Deviant Art.com.
Step 2: Let's say you want to download a font from font.google.com and choose the font you want.
Step 3: Furthermore, click on Download family and then Download to confirm.
Step 4: After downloading, go to downloads and go to the Compressed folder.
Step 5: It will be in the form of a zip file. So right-click on it and choose Show More Options.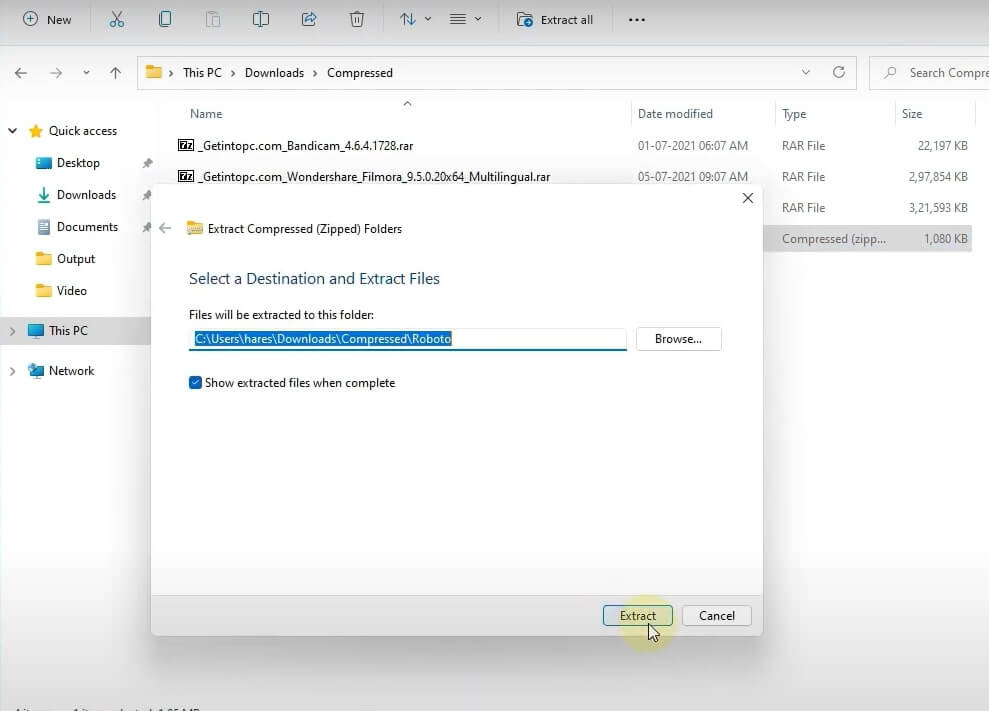 Step 6: Then click on Extract All and tap on Extract.
Step 7: Now all your fonts will get install. To get these fonts, hover over any font and right-click on the one you like.
Step 8: Tap on Show More Options and click on Install.
Step 9: Another way is to click on it and see on your computer.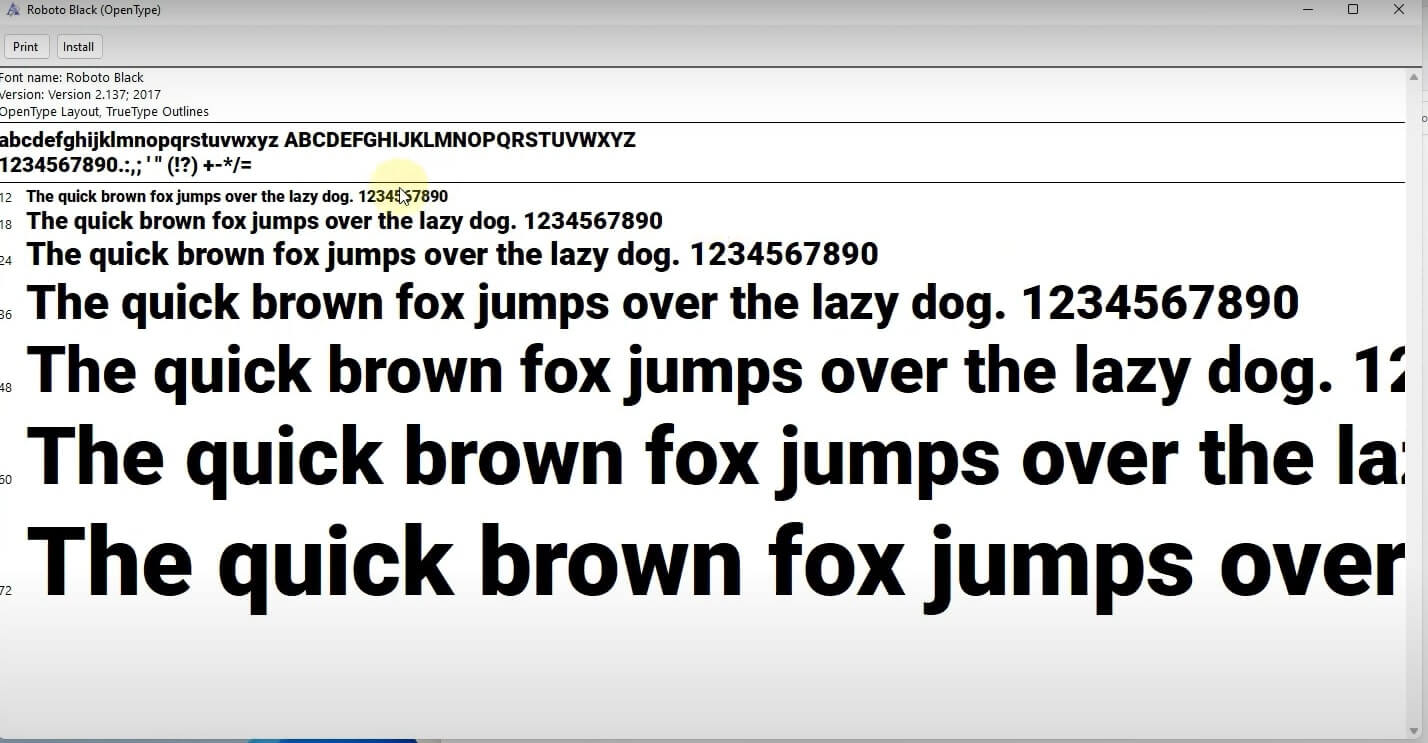 Step 10: Tap on install again and click on Yes to install.
You can get this new font by going to Personalization and Fonts. Drag the new font file to Add fonts and click on Yes.
Also Read: How To Install Microsoft SQL Server In Windows 11?
How To Download Fonts For All Languages?
Step 1: Go to the Settings app in your computer and select Personalization.
Step 2: Scroll down and go to Fonts.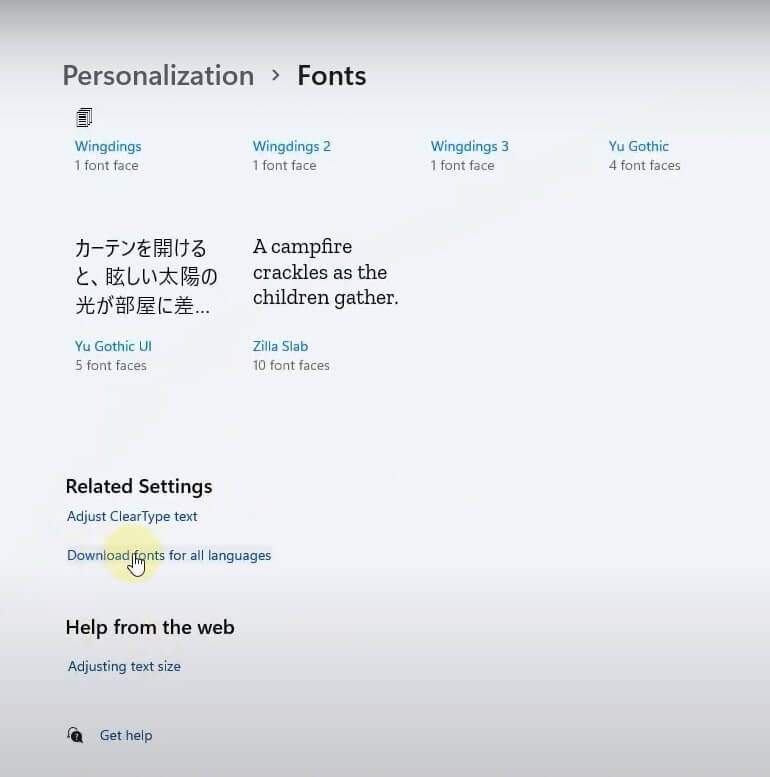 Step 3: Under this section, scroll down and click on Download Fonts for all languages.
Step 4: Furthermore, tap on Okay.
Step 5: After that the processing will begin and you can check it through the Control Panel.
To Do That:
Go to the Control Panel from the search app and click on Fonts.
Here you will be able to see the option Download fonts for all languages.
Furthermore, click on Okay.
Once you do that, a notification will pop up telling you that the fonts are ready to use.
How To Uninstall Fonts On Windows 11?
Step 1: From your search menu, go to the Settings app and click on Personalization.
Step 2: Go to Fonts and choose the font you want to remove.
Step 3: Scroll down and click on Uninstall.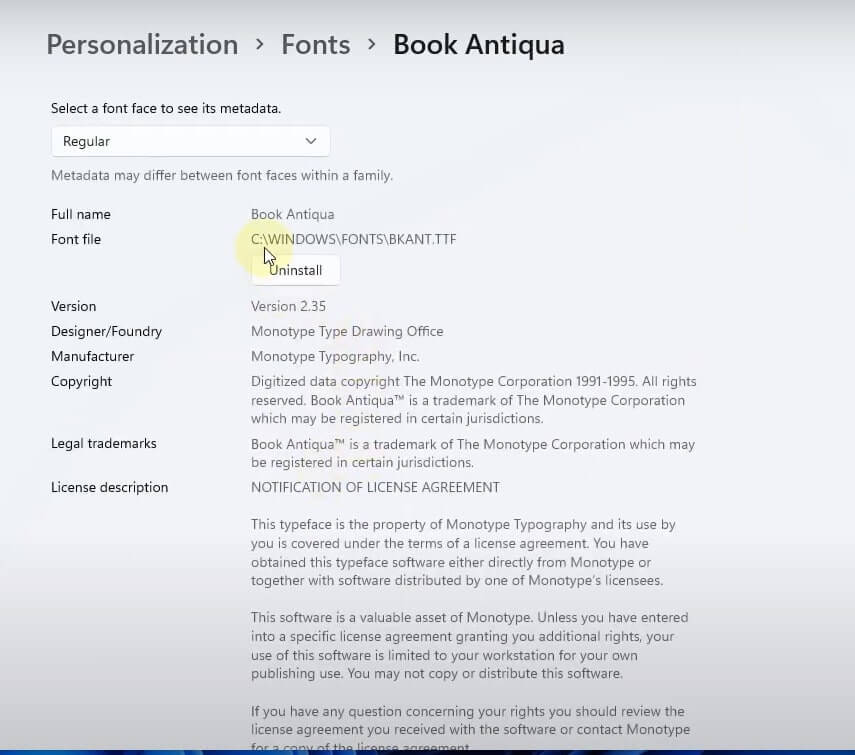 In these three simple steps, you will be able to remove all your new fonts if you don't like them later on.
Conclusion
You can use any of the two methods I have described here. Both has their own limitations. If you choose to install through Microsoft store, the process is safe and easy. However, unlike the open-source browser, it does not have the wide range of choices for a variety of fonts.
Must Read: How To Install Dolby Atmos In Windows 11?