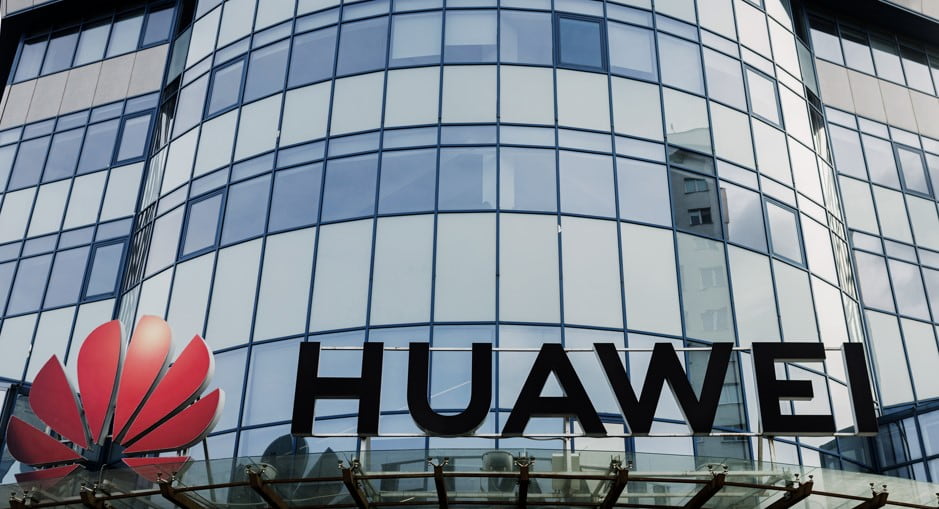 On April 20, 2023, Huawei which is a globally recognized technology giant has just announced its decision to supersede its legacy ERP system with the innovative MetaERP system, over which it retains total control.
Huawei furthermore organized the 'MetaERP' (enterprise resource planning system) Award Ceremony to honor and acknowledge the individuals and teams who contributed significantly to the successful implementation of the MetaERP system. The ceremony was named Heroes Fighting to Cross the Dadu River. It was held at Huawei's Xi Liu Bei Po Village Campus in Dongguan, China. This event was a grand celebration of Huawei's accomplishment, recognizing its partners' vital role in the project.
For over two decades, Huawei's old ERP system supported its enterprise operations, generating significant revenue across 170 countries. The MetaERP Award Ceremony recognized the people responsible for the successful implementation of the new MetaERP system, which will drive Huawei's enterprise operations forward in the future.
Also Read- Huawei Global Analyst Summit Discusses F5.5G Strategies and Application in 5 Scenarios
Huawei's MetaERP System: A Game-Changing Achievement Amidst Challenges
In 2019, Huawei, one of the world's leading technology companies, confronted increasing external pressure and business challenges. As a consequence, Huawei decided to develop the self-controlled MetaERP system to replace its old ERP system. The MetaERP system project was the most expansive and complex project Huawei had ever undertaken, and it required consequential resources and the efforts of thousands of employees working with industry and ecosystem partners to overcome challenges.
The cloud-native MetaERP system has gone live, replacing the old ERP system, and it handles 100% of Huawei's business scenarios and 80% of its business volume. This new system has already passed monthly, quarterly, as well as yearly settlements without any faults, delays, or accounting adjustments, which marks a substantial achievement for Huawei. The new system's success means that Huawei can operate more efficiently and effectively, allowing them to drive its enterprise operations forward.
Tao Jingwen who is a Huawei Board Member and also a President of the Quality, Business Process & IT Mgmt Dept, expressed his satisfaction with the successful implementation of the MetaERP system. He stated that Huawei was able to overcome significant obstacles, including being cut off from its old ERP system and other core operation and management systems for over three years. Despite these challenges, they were apt to build and manage the switch to the new system, proving its capabilities.
Jingwen furthermore, added that the successful implementation of the MetaERP system marked a noteworthy attainment for Huawei and authorized them to break through the blockade they had faced. Huawei had survived this difficult period, Jingwen expressed.
Also Read- GlobalData And Huawei Unveil 5G Voice Transition White Paper
Huawei's Collaborative Efforts
Huawei's MetaERP system is a product of the company's commitment to full-stack control and cutting-edge technologies. By leveraging other Huawei systems such as EulerOS and GaussDB, and collaborating with partners, Huawei has developed an ERP system with progressive features such as cloud-native architecture, metadata-driven multi-tenant architecture, and real-time intelligence. This results in increased service efficiency and operational quality, aligning with Huawei's principles of simplicity, quality, and cost-effectiveness.
Moving forward, Huawei plans to work with partners to develop more efficient and secure core enterprise business systems, not subject to external restrictions, across various fields including ERP and PLM. The MetaERP system represents a significant milestone in Huawei's journey toward self-sufficiency as well as technological independence.
Lastly, Sabrina Meng who is the Rotating Chairwoman as well as the CFO of Huawei, emphasized the importance of an open mindset and collaboration in driving innovation. She acknowledged that developing the MetaERP system required not only technical expertise and experience but also the support of partners.
Furthermore, Meng highlighted the significance of working concurrently as a team to achieve success. In today's interconnected world, collaboration and partnerships are crucial to accomplishing success in any industry. It's integral to work together, share knowledge and expertise, and leverage each other's strengths to achieve joint goals.
Meng's statement spotlights Huawei's adherence to persistent innovation, fostering teamwork, and cultivating a culture of advancement. This also signifies that Huawei realizes the essence of a pioneering mindset in the pursuit of technological breakthroughs. The company's success in executing the MetaERP system is a testament to this commitment, which has enabled them to abide ahead of the curve and hold its position as one of the leading global technology companies.
Also Read- Huawei Unveils The Smart Railway Perimeter Detection Solution