We have seen a transformation in the smartphone market over the past few years. Since the introduction of the original iPhone, virtually other smartphones have followed suit in adopting a flat, slab form factor.
A foldable iPhone, or at least a foldable device, may be in the works at Apple even before the launch of the iphone14.
It's no surprise that the Cupertino company is working on a foldable gadget, given the success of competitors like Samsung with their Galaxy Z Flip and Galaxy Z Fold series and rumors that Google is developing its Pixel Fold. However, it might not come until 2025 at the earliest.
Though rumors of a foldable iPhone have been circulating for over a year, they have now broadened to include a foldable iPhone/iPad combination.
We've scoured the web for the latest leaks and rumors concerning the foldable iPhone and other possible Apple foldable, since many believe Apple has something unique up its sleeve.
iPhone Flip
Some people would rather have a phone that can unfold into a tablet, but that's not the direction the market is heading. The Galaxy Z Flip 3 accounted for almost 70% of Samsung's 10 million foldable phone sales in 2021. And it's safe to assume that here is where Apple will focus its marketing efforts.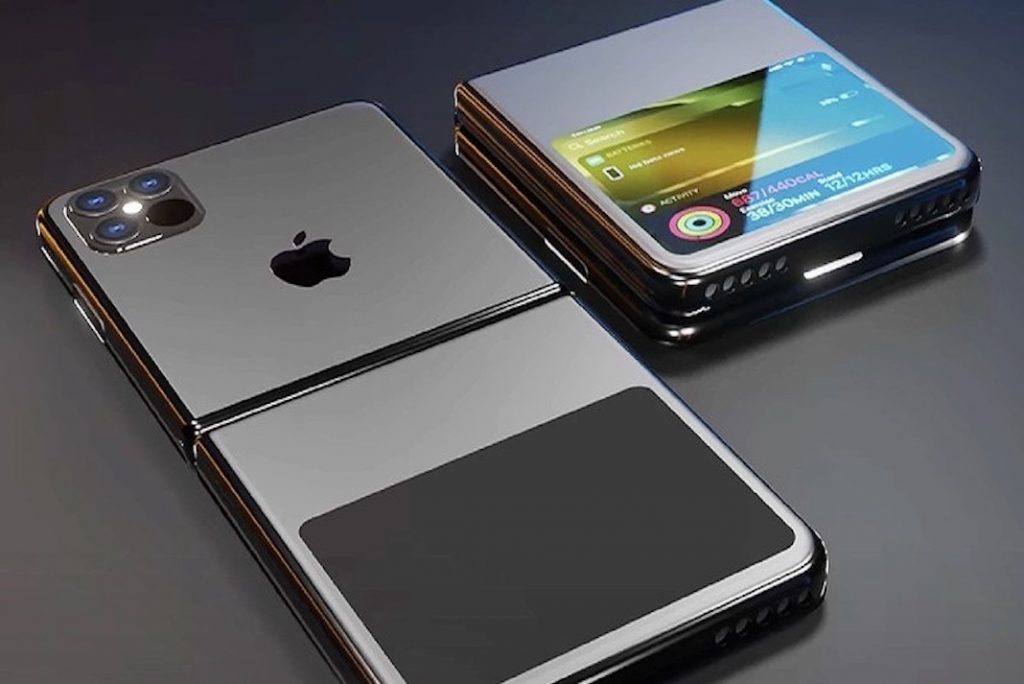 Larger iPhones are criticize for being difficult to operate with one hand. The iPhone 14 Pro Max's 6.7-inch screen can split in half to make it more pocketable. The next section will go into greater detail on this topic, but it's safe to assume that Apple, like the Galaxy Z Flip's Cover Screen, would include a method to view incoming notifications.
Given that Apple still cares about making a profit, the prospect of a foldable iPhone that can double as a tablet is low. Even though it's not frequent, there are times when Apple introduces items that share certain similarities. There is also the issue of stylus support; the iPhone will not have Apple Pencil compatibility anytime soon. Additionally, this would appeal to consumers considering purchasing a foldable iPhone.
Design
Apple hasn't yet revealed any details on the layout of its first foldable iPhone. Apple is under no obligation to copy Samsung's design, even though the Galaxy Z Flip 4 and Galaxy Z Fold 4 encompass the two most obvious types. Also, Apple has filed for various patents that hint at foldable iPhone designs, so it's anyone's guess which way the company will pursue.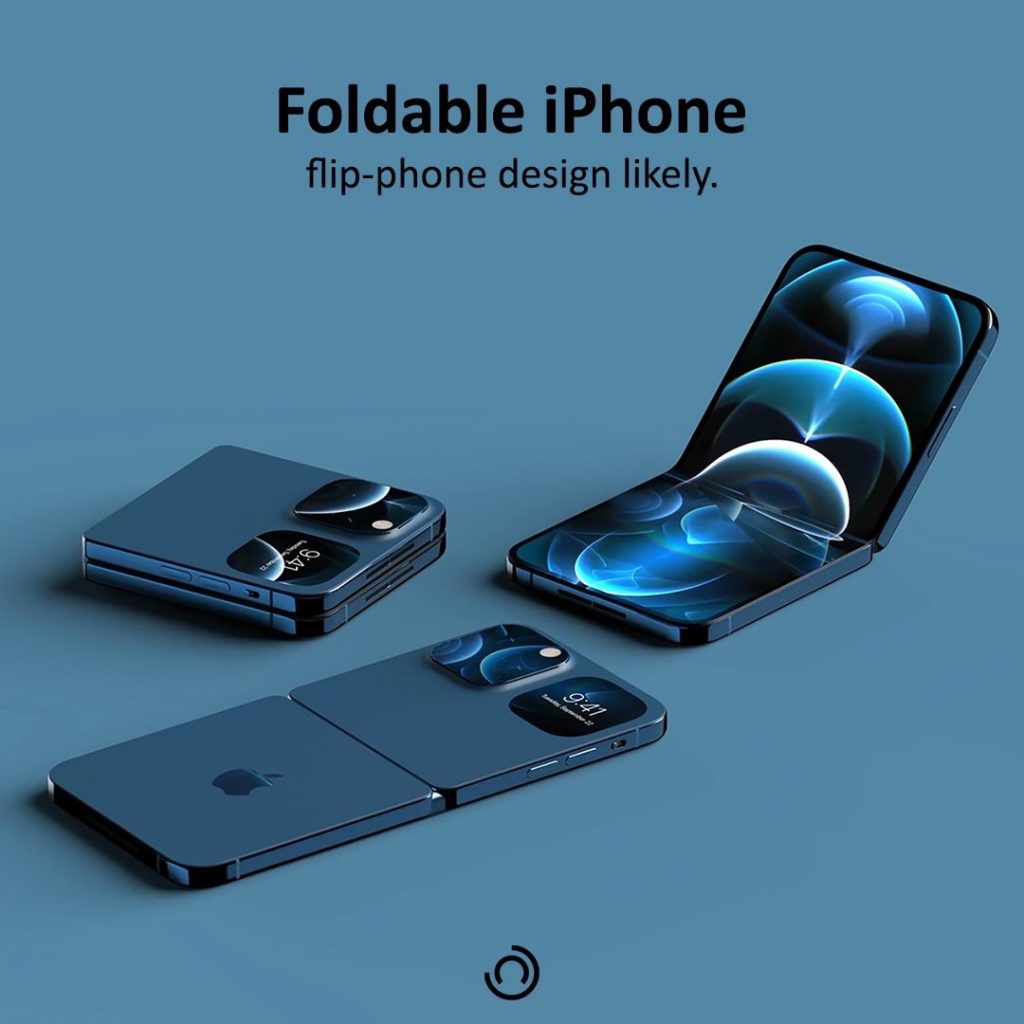 Apple has been hard at work on prototypes of its foldable devices. Several sources claim that the development of foldable OLED displays and hinges has been ongoing since at least 2017. In 2016, LG intends to supply numerous companies, including Apple, with foldable displays.
There has been talking of a partnership between Apple and LG to develop foldable display technology for a future iPhone. As far as we know, that collaboration is still ongoing. Reports from 2020 said that Samsung Display was in talks with Apple to offer the iPhone maker a "significant quantity" of foldable display samples from Samsung.
Technology involving cameras and other equipment
If a revelation by Bloomberg's Mark Gurman in early 2021 disproves leakers' claims that they've seen folding iPhone prototypes, it may be a major blow to the project. Gurman claims that Apple "doesn't yet have full handset prototypes in its labs" and has just developed the display for a foldable iPhone.
Since then, nearly two years have passed with just sporadic indication that Apple is indeed still in the early phases of experimenting with numerous designs.
There is no hint as to what we can expect in terms of cameras, CPUs, or any other functionality. That's to be expected, given that Apple probably hasn't even considered these options yet. Speculation abounds, but it's important to approach it with caution.
When will Apple introduce its foldable iPhone?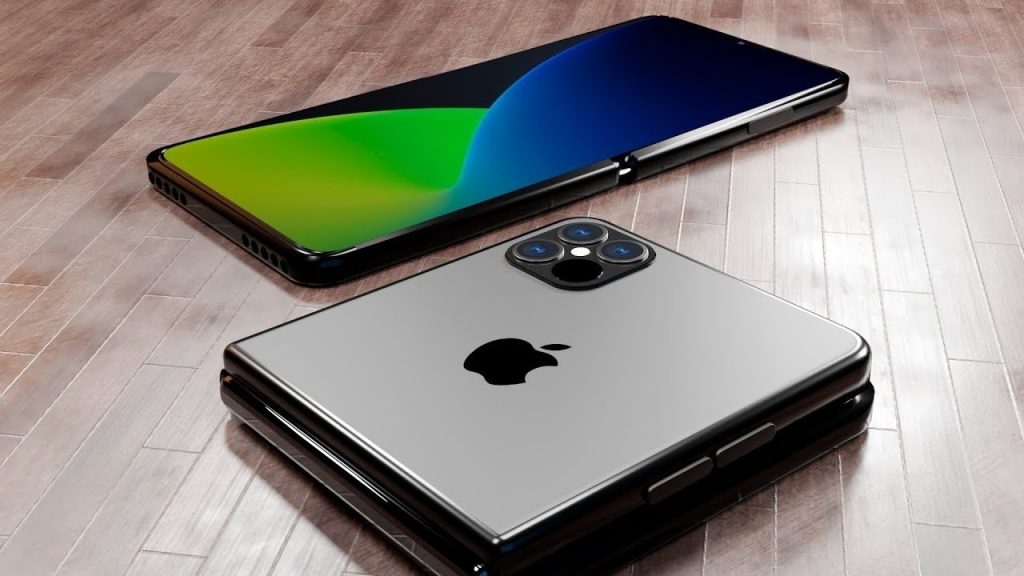 The arrival of a foldable iPhone is not something we anticipate shortly. For example, Apple analyst Ming-Chi Kuo predicted that foldable 8-inch iPhone shipments would begin in 2023, which excited many people. The foldable OLED displays expect to be supply by Samsung, and Kuo claimed Apple hopes to ship 15 to 20 million of them.
Omdia, global communication, and digital media research group has forecasted that Apple will release a foldable OLED smartphone between 7.3 and 7.6 inches in 2023. This prediction was previously reported by the Chinese investment research firm EqualOcean. They even said a brand new "activity pen" would be included.
This foldable iPhone was originally expected in 2023, but subsequent speculations have changed course. Since the Cupertino tech giant's first foldable product has seemingly been delayed, Kuo expects it to debut in 2025 "at the earliest." Furthermore, he claims that a folding iPad with a 9-inch OLED display, or some hybrid of these two popular gadgets, maybe what we see in the future rather than a foldable iPhone. It might be about the same size as the 8.3-inch iPad mini, but it would fold like the Samsung Galaxy Fold 3.
Specifications are uncertain.
It's already difficult enough to try and predict the features of the next iPhone models. Knowing the technical specifications of a product that may never be released is next to impossible.
Although, there have been a few whispers of an iPhone Flip in the past two years. As an example, reliable sources have speculated that an iPhone Flip featuring an OLED display and a rainbow of color options is on the horizon. There have been whispers that the device's screen will be far larger than that of the Galaxy Z Flip.
For instance, analyst Ming-Chi Kuo has predicted that the screen size will be 8 inches and the resolution will be 3200 by 1800.
As a result of this informational vacuum, I thought it would be helpful to present a few iPhone Flip concept designs that have surfaced in recent months. No one can say for sure what the final design will look like, but these ideas are certainly intriguing.
Conclusion
Rumors and leaks are the only way to find out about upcoming Apple goods before they are officially announced. A foldable iPhone, or any foldable Apple gadget, may not introduce for some time, but leaks and rumours suggest that such a device is in development.