In this article, we have discussed the latest features of Google Chrome that help save battery and make browsing a smooth task.
No one can dispute that Google Chrome consumes the most energy despite being the most used web browser. Google has added new battery and memory-saving settings to address this issue and improve Chrome's efficiency. Find out more by reading on.
New Modes for Chrome's Better Performance
The new Memory Saver and Energy Saver modes that Google has added to its Chrome web browser will help it run more efficiently. Once they are made accessible in Chrome for Desktop, the Memory Saver and Energy Saver modes will be available to all Windows, macOS, and ChromeOS users.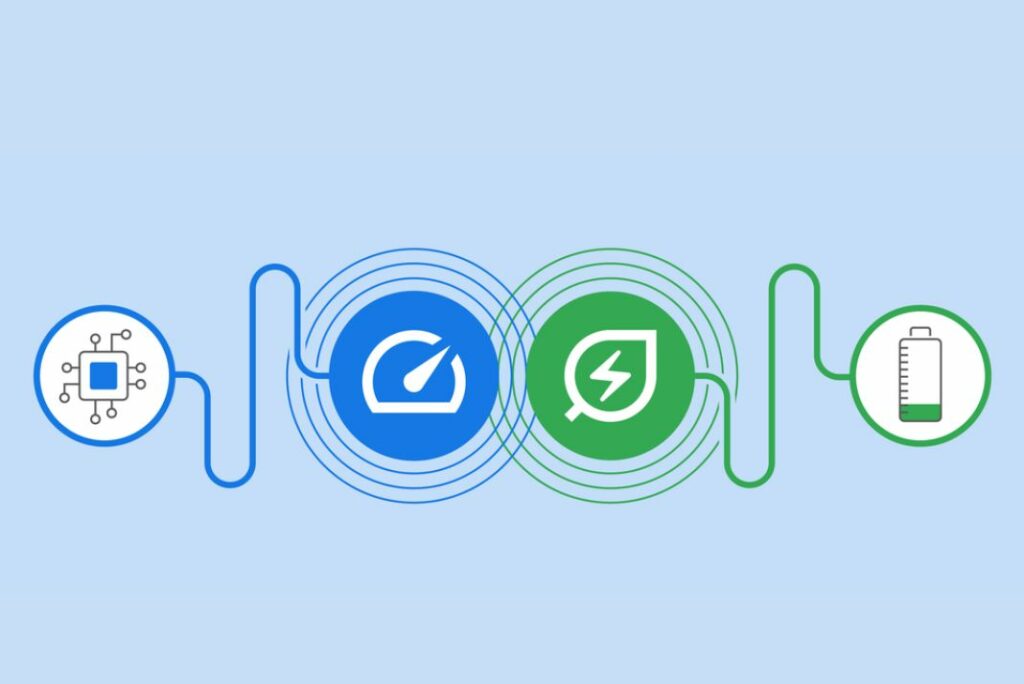 Also Read: How To Block Incognito Mode In Google Chrome
Memory-saving mode for Google Chrome
The Memory Saver mode will release the Memory from the tabs not being used. It prioritizes the tabs you're using when Memory Saver mode is on.
While Chrome will release RAM from the tabs you aren't using right now, the inactive tabs will automatically reload for you when you do. By doing this, Chrome will ensure that the active tabs function correctly while using up to 40% less Memory.
This mode might be beneficial when utilizing demanding websites, programs, or even online games. You can restart utilizing the inactive tab after it has been reloaded.
The energy-saving mode in Google Chrome
The Energy Saver option, on the other hand, will help you extend the life of your battery by minimizing background activity and visual effects.
When the update is active, a leaf-shaped symbol will appear in the top right corner of your browser, allowing you to switch on Energy Saver mode. Energy Saver mode will automatically turn on when your battery life reaches that 20% mark.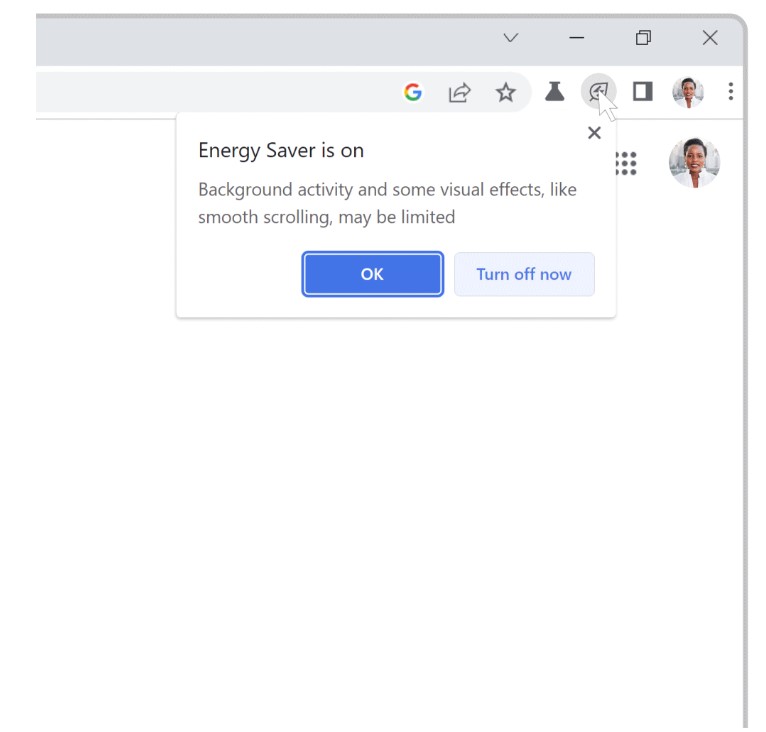 So even if your battery level is as low as 20% and you need to look for something using Chrome rapidly, you may do so without fearing that the power would run out.
When turned on, the new performance modes may be discovered in Chrome's Settings and appear near the search bar (under the three-dot menu in the top right corner).
The Energy Saver mode, according to Google, begins when a device's battery is 20% full.
Google Chrome, version 108, also contains these two modes in addition to the price tracking functionality, the option to open Search in a side panel, and other capabilities.
When these features are made accessible, users can turn off either feature or specify which websites should be exempt from Memory Saver. In other words, users can modify Chrome's behavior to suit their tastes.
Also Read: How To Enable And Disable Screenshot Editor In Google Chrome
The best way to update your Chrome browser
Over the following few weeks, the new upgrade will be accessible worldwide. Utilize these techniques to verify that Chrome is running at the most recent version.
Launch Chrome on your desktop.
The three-dot icon is located in the top right corner.
Click on Help > About Google Chrome.
Click Google Chrome Update. If you are on the most recent version, you need help finding this button.
Relaunch the Chrome browser after you've updated.
These two new features should be available under the Performance sidebar menu you should see in Settings.