WhatsApp, Facebook and Instagram went down together today, and the world can't hold still. Within a few minutes of these popular social media sites going down, users are trying to figure out all possible ways to get these started as soon as possible.
However, after the nine hour downtime, WhatsApp, Facebook and Instagram have started to work once again. WhatsApp posted a relieving tweet for the users on the 5th of October.
We're now back and running at 100%.

💚 Thank you to everyone around the world today for your patience while our teams worked diligently to restore WhatsApp. We truly appreciate you and continue to be humbled by how much people and organizations rely on our app every day. 💚

— WhatsApp (@WhatsApp) October 5, 2021
When Will WhatsApp Start Working?
As soon as our most used social media app stopped sending messages, most of us probably double-checked our internet connections. Moreover, some users may have gone as far as uninstalling and reinstalling the app in the hope of fixing any bugs or fixes in the app.
In addition, many even switched off their phones and restarted to fix the problem.
However, users breathed a great sigh of relief after WhatsApp posted this on their Twitter wall. But wait, is that all?
We're aware that some people are experiencing issues with WhatsApp at the moment. We're working to get things back to normal and will send an update here as soon as possible.

Thanks for your patience!

— WhatsApp (@WhatsApp) October 4, 2021
Thousands of users have initiated the hashtag #server down, #facebookdown #DeleteFacebook, #Internetshutdown and so on. These are just endless, and we can only wait for WhatsApp to start working again so that our pending messages, voice notes, videos and pictures may reach our friends, families and colleagues as soon as possible.
While many users expressed their concern about the issue, Telegram messenger used its wit to make use of the situation.
come over, the servers are up and my parents aren't home

— Telegram Messenger (@telegram) October 4, 2021
Also Read: DTube Partnership Program 2021: Here's Why You Should Check It Out!
WhatsApp, FaceBook And Instagram: When Will Facebook Be Fixed?
Along with WhatsApp, even Facebook, the world's most popular and highly used social media network, went down too. Moreover, it also stopped online businesses, marketing campaigns, ad campaigns, virtual events and so on around the globe.
We're aware that some people are having trouble accessing our apps and products. We're working to get things back to normal as quickly as possible, and we apologize for any inconvenience.

— Meta (@Meta) October 4, 2021
It is only natural that people get enraged after not been able to use Facebook. But, once again, we see this tweet from the tech company and wait for it to start working again to resume our businesses.
Mike Schroepfer, CTO at Facebook requested users on Twitter to wait a wee bit more as they are facing network issues. To this a user commented that he has been working in the IT department for decades but has never witnessed a critical outrage for longer than three hours.
*Sincere* apologies to everyone impacted by outages of Facebook powered services right now. We are experiencing networking issues and teams are working as fast as possible to debug and restore as fast as possible

— Mike Schroepfer (@schrep) October 4, 2021
However, Facebook too have gotten up and running way before WhatsApp and here's what the community tweeted.
To the huge community of people and businesses around the world who depend on us: we're sorry. We've been working hard to restore access to our apps and services and are happy to report they are coming back online now. Thank you for bearing with us.

— Meta (@Meta) October 4, 2021
When Will Instagram Be Back Up?
When will Instagram be fixed, and when will it start working again? These questions are ruminating on the minds of regular Instagram users. The photo-sharing platform is a hub of influencers, marketers, and business owners.
Now imagine the panic all the influencers are going through right now as they have to upload their latest activities and brand endorsements. Instagram not working is probably is a nightmare for youngsters more than anyone. But again, this is what Instagram has left for us on Twitter.
Instagram and friends are having a little bit of a hard time right now, and you may be having issues using them. Bear with us, we're on it! #instagramdown

— Instagram Comms (@InstagramComms) October 4, 2021
However, Instagram too along with Facebook is up and running slowly but surely.
Instagram is slowly but surely coming back now – thanks for dealing with us and sorry for the wait! https://t.co/O6II13DrMy

— Instagram Comms (@InstagramComms) October 4, 2021
Should Read: Facebook Will Let Users In Afghanistan Lock Their Accounts, Hide Friend Lists As A Security Measure
Alternative To WhatsApp Facebook Instagram: Twitter, Telegram And Signal Become Digital Saviours
While the largest three social media sites are running down with no definite answers from the companies as to when they will start working, netizens are already looking for alternatives. After all, we cannot stop communicating.
Therefore, at this moment, Twitter is trending like never before. It seems to be the only platform where netizens are pouring their hearts to the founders and expressing their anger to each other minutes after the social media sites went down.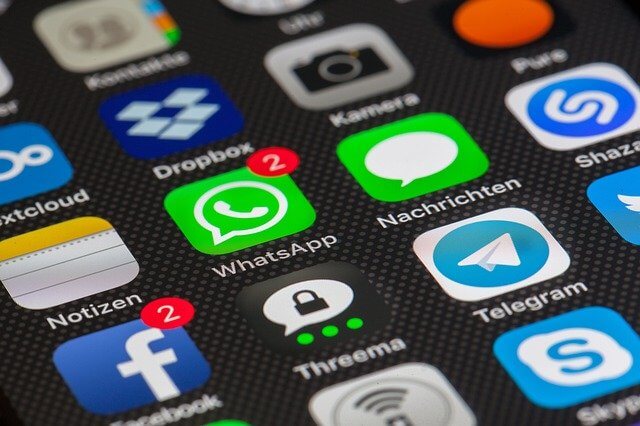 Telegram and Signal are the second and third most used social media sites right now. So, if you are also wondering how to send that message to your cousin or send that meme pending on your WhatsApp message, then Telegram and Signal is where you should be heading towards.
Must Read: Telegram Messenger Adds An Extra Layer Of Security To Protect Your Account In 2021
Conclusion
WhatsApp, Facebook and Instagram are the centers of our digital life. So we hope that the tech companies can fix them soon and have them running like before, maybe better. Moreover, this is also a great time to explore other interesting social media sites like Pinterest and LinkedIn.
Read: Telegram Introduces Energy-Efficient Animations And Much More In 2021