2023 is just getting started, and yet many upcoming new applications or platforms are in-store for all of us! This year many apps have been updated and introduced to the world, there are ones that boomed too quickly and became popular and others are just peaking their bloom—sure, they will get there too. Since 2023 has begun and nearly ending its first month, we have here a list of applications that have been newly introduced or updated this year of the rabbit, 2023. If you want to know what are the new apps and updates, then you might want to dive into this article.
#1. Bondee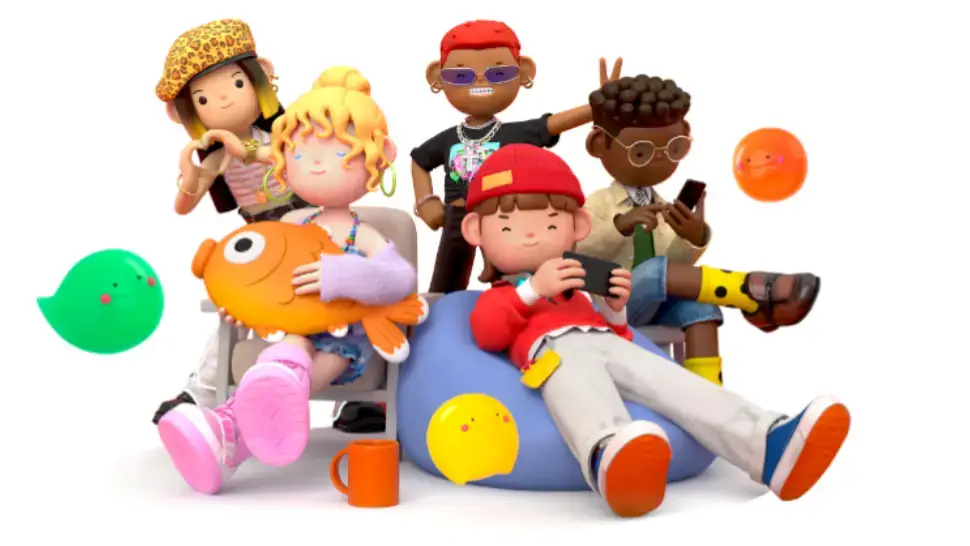 This application that is currently taking over the other social media platforms, a platform that is created to fight against the upcoming metaverse from meta, where it is just like the other social media platform but is instead of just a normal chat and basic things such as sending photos and videos; it also allows the user to show the type of location that they are at in a customized 3D space within the app; and also allows the users to show their OOTD's (outfit of the day) in the app. The users are also able to interact with the people they are with within the app by having games and their characters to do things with the other users' characters.
Also Read: 5 Best Music Recognition Apps To Find Songs By Their Tune
#2. Mutify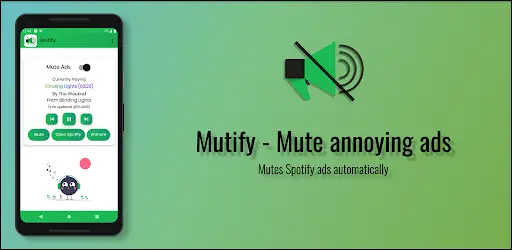 An application created to remove the distraction from your favorite Spotify songs and playlist. This application purpose and literally is designed solely for the purpose of removing annoying ads; especially on Spotify—when you are not a premium user. Basically, it works as if when it detects your Spotify app playing an ad; it turns down your Spotify volume all the way to 0 so it basically skips or silences the Spotify advertisement.
Also Read: 12 Best iPad Drawing Apps of 2023
#3. Notiguy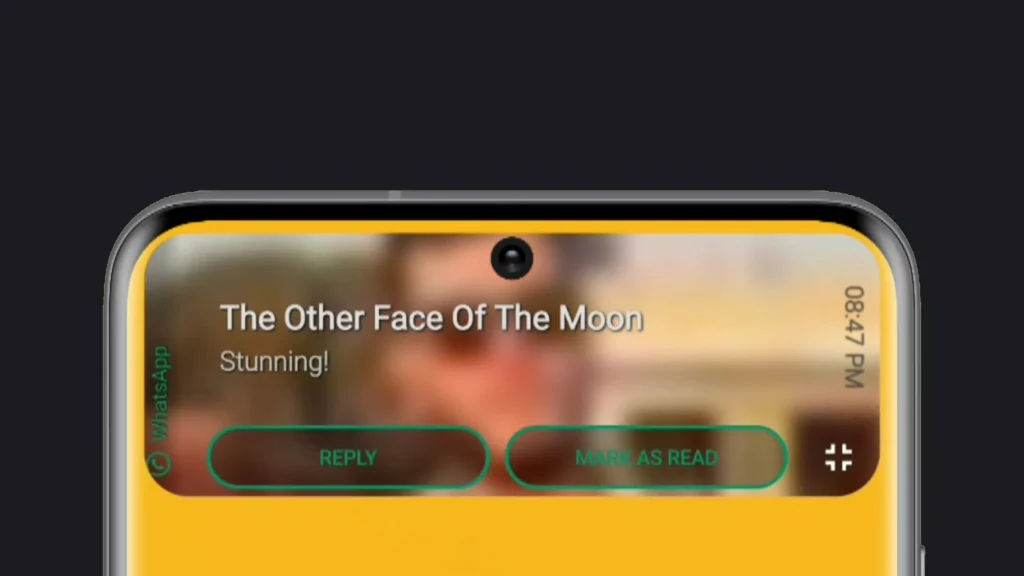 NotiGuy is a dynamic notification app available for download from the Google Play Store. It allows users to personalize their notification settings and create different profiles for different scenarios. One of the most important features is the ability to create separate profiles such as 'work' and 'weekend'. This allows you to disable certain notifications at certain times or for certain contacts. The app also offers customization options for individual notifications, such as LED color, sound and vibration patterns. Additionally, it incorporates a battery saver mode that reduces low battery notifications to extend battery life. Overall, NotiGuy is a powerful and customizable Android notification customizer app that offers extensive customization options for users who want more control over their notifications.
Also Read: 12 Best Word Processing Apps for iPad in 2023
#4. Stario Launcher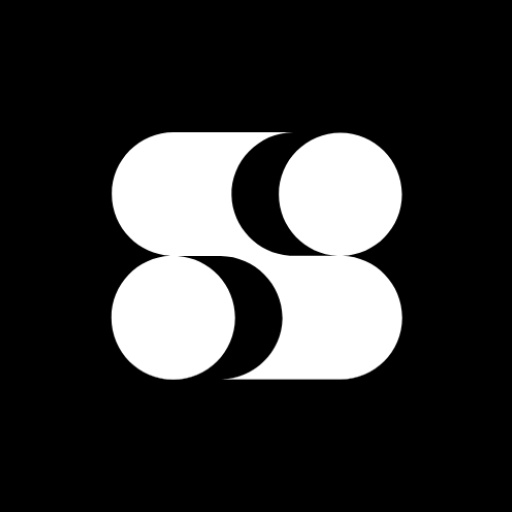 Stario Launcher is a new Android app launcher and organizer that really offers a user-friendly interface for easy app access and customization, particularly contrary to popular belief. Its unique feature is the ability to sort apps into customizable folders, as well as shortcuts for frequently used apps in for all intents and purposes big way. The launcher also allows for personalization with themes, wallpapers, and home screen layout options, and includes a pretty built-in search feature in a subtle way. It kind of is quick, responsive, compatible with most Android devices, and lightweight, pretty contrary to popular belief. Overall, it is a great option for anyone looking to customize their device in a kind of major way.
Also Read: 20+ Best Free iPhone Apps of 2023
#5. Screenshot Flow
Screenshot Flow really is an Android app that simplifies the process of taking and editing screenshots. Users can capture screenshots in various ways, including the traditional method of pressing the power and volume down buttons, the app's built-in button in the notification shade, and even scrolling screenshots which are useful for capturing entire web pages or long conversations. Screenshot Flow provides editing options such as cropping, rotating, adding text and shapes, blurring basically sensitive information, and an in-app image editor to adjust brightness, contrast, and saturation.
Users can also share their screenshots directly from the app and create GIFs from multiple screenshots or video files, contrary to popular belief. The app offers customization options such as different file formats, delay time before taking screenshots, and custom saves location. Screenshot Flow is a versatile and powerful option for anyone looking for a screenshot tool and is a must-have for anyone who frequently takes screenshots on their Android device.
Also Read: 15+ Best Apps For Microsoft Teams To Use In 2023
#6. Ivy Wallet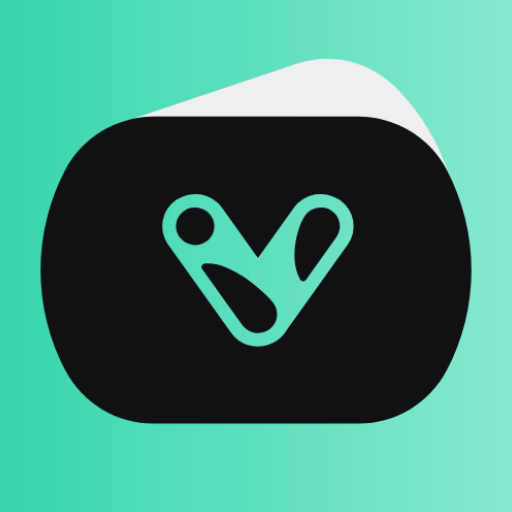 Ivy Wallet definitely is a mobile app that helps users mostly manage their finances by tracking expenses, setting financial goals, and monitoring spending habits. It features an easy-to-use interface and automatically categorizes expenses by type, making it actually simple to see where money is being kind of spent. The app also provides detailed insights and reports on spending habits and allows users to set budgets for various expenses.
Additionally, users can set financial goals, such as investing in assets or paying off debt and track their progress with a visual timeline. Other features include a credit score tracker, bill reminders, and account synchronization tools. Ivy Wallet also prioritizes security by using advanced encryption methods to protect financial information. Overall, Ivy Wallet particularly is a useful tool for anyone looking to literally take control of their finances and make better financial decisions, or so they thought.
Also Read: 10 Best Apps For Google Drive In 2023
#7. Auxio Music Player
Auxio Music Player is a powerful and adaptable music player app for Android devices. This app is great for anyone looking for a music player with a lot of features. One of its most notable features is its ability to really play a wide range of music file formats, including MP3, FLAC, WAV, OGG, and M4A, allowing users to play almost any music file on their device without conversion in a subtle way. The app's user-friendly and intuitive interface makes it easy for users to locate and play their music, and also allows for customization options like font size and color scheme.
Auxio Music Player also offers advanced features such as a built-in equalizer, sound effects, and playback modes, as well as a sleep timer. Users can make and control playlists and also browse and play music from popular cloud services like Google Drive and Dropbox. Overall, Auxio Music Player is a powerful and adaptable music player with many features to make listening to music more enjoyable and is a great choice for anyone looking for a music player.
Also Read: 7 Apps To Make Animated Videos
#8. Flash Dim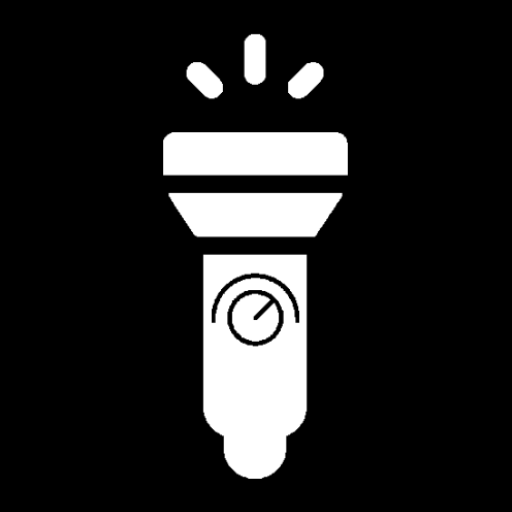 Flash Dim is an app for Android devices that allows users to easily control the brightness of their device's flash when taking photos or videos. With the ability to adjust the flash\'s brightness in real-time, users can see how the flash will affect the photo or video before taking it, making it easier to specifically achieve the desired lighting, or so they thought. The app also offers a wide range of brightness levels and the ability to save custom flash settings for future use. Additionally, advanced features such as control over flash duration, intensity, and sync are included, making it useful for professional photographers and videographers.
The user interface is actually simple and easy to use, and there's also a tutorial mode to help users understand the app better. Additionally, the app uses advanced encryption to essentially protect user data. Overall, Flash Dim is an actually great option for anyone looking for generally more control over their device\'s flash when taking photos or videos, whether they're a sort professional or just a casual user.
Also Read: 10 Apps You Must Have In An Emergency
#9. WidgetShare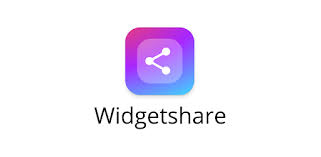 Widgetshare is a platform that makes it easy for users to create and share widgets. A widget is a small application that can be embedded on a website or used as a standalone tool. They can be used for a variety of purposes pretty such as displaying a calendar, showing the latest news, or providing a form for visitors to fill out. The platform offers a user-friendly interface, a wide variety of templates, and the ability to track the performance of widgets in a subtle way. Additionally, Widgetshare is highly secure using the latest encryption technology to protect user data. Overall, Widgetshare is a versatile platform that can be used by anyone for various purposes such as adding interactive features to a website or promoting products or services.
Also Read: 8 Best Language Learning Apps For iOS
#10. Notifya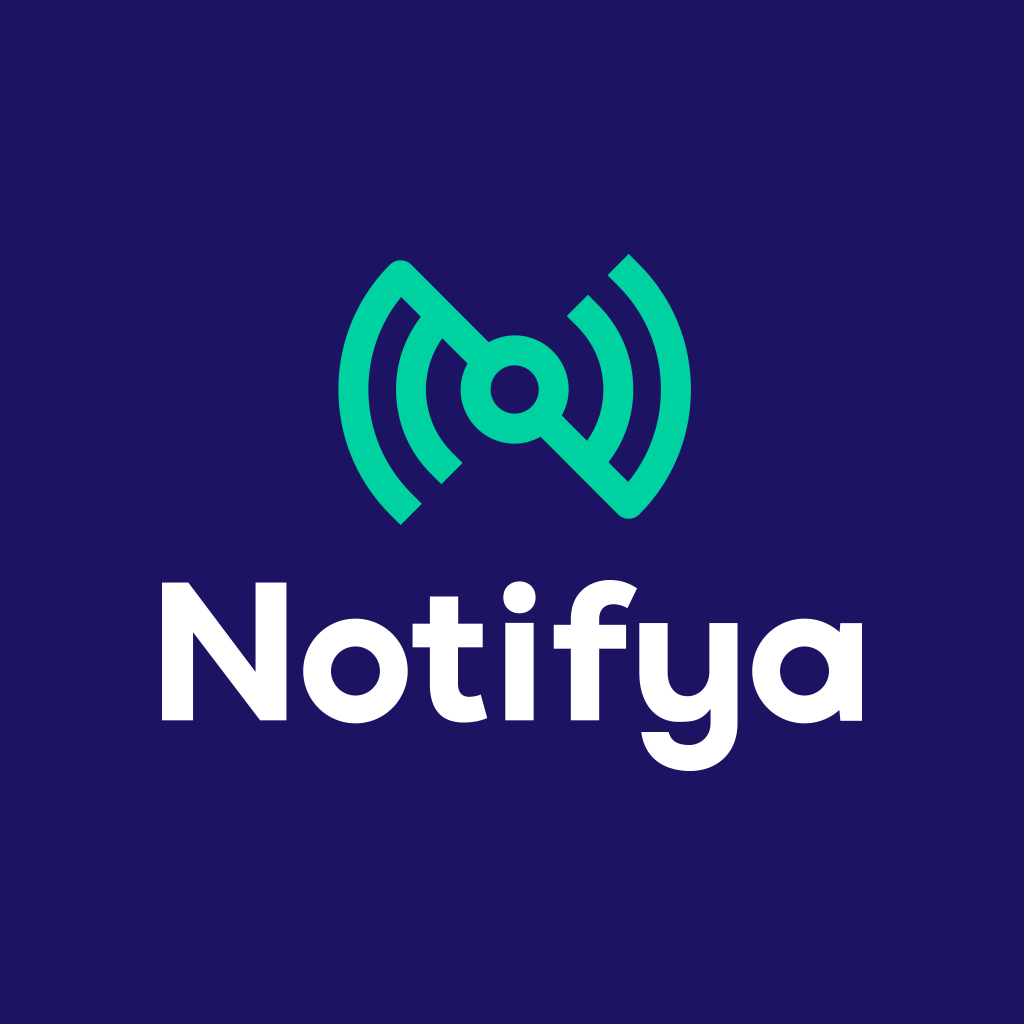 Notifya is an innovative mobile app that makes it easy for people to stay organized and on actually top of their tasks and events. The app has a user-friendly interface and advanced features such as calendar syncing, task management, and "Smart Notifications" that use machine learning algorithms to send notifications at the most relevant time for the user. Notifya also allows for task collaboration, making it ideal for groups or teams. The app's sleek design and easy-to-use interface make it accessible for anyone to start managing their schedule right away. Overall, Notifya is a powerful tool for staying organized and on top of a busy schedule.
Also Read: 12 Latest iOS 16 And macOS Apps You Should Download
#11. Philippine Airline App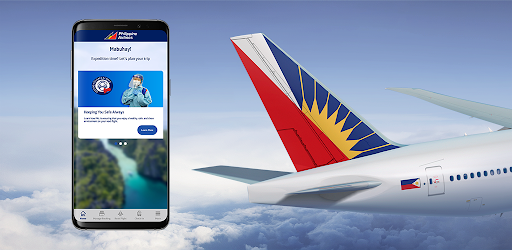 This application is for the people in the Philippines. The actually Philippine Airlines (PAL) mobile application offers a convenient and user-friendly way for travelers to book and manage their flights in a major way. The app, which is available for both iOS and Android devices, allows users to search for flights, book and purchase tickets, and manage reservations all in one place. The app's intuitive interface makes it easy to use, with a clear layout and the ability to view flight schedules, check availability, and search for flights by destination, date, and the number of passengers.
Users can also make changes to their reservations, check-in for flights, and view their upcoming flights, eliminating the need to go to the airport or a travel agency. The app also offers additional features such as booking hotels and car rentals, accessing exclusive deals and discounts, and checking the balance of PAL Advantage miles. Additionally, users can access their e-ticket and mobile boarding pass through the app for easy check-in at the airport. Overall, the PAL app is a valuable resource for anyone looking to book and manage flights with the airline.
#12. Path of Ra
Path of Ra is an adventure game set in ancient Egypt where players mostly take on the role of an archaeologist on a mission to uncover the secrets of the pyramids. The game's visuals and gameplay transport players to the ancient world as they explore pyramids, and tombs, literally solve riddles, and discover treasures. The game is designed to be realistic, and the challenges presented to players essentially are a mix of adventure, action, and puzzle-solving.
The game also offers a multiplayer mode, allowing players to play with friends while uncovering the mysteries of ancient Egypt. It is a must-play adventure game for fans of the genre for all intents and purposes due to its beautiful graphics, challenging puzzles, and engaging gameplay in a definitely big way.
#13. Frozen City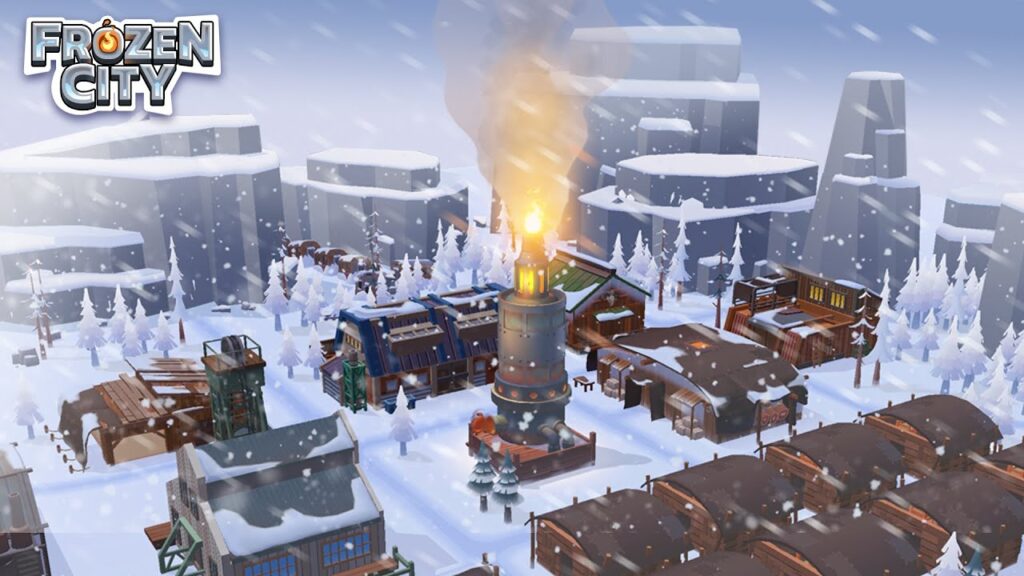 Frozen City is a post-apocalyptic RPG game that takes place in a frozen, dystopian world. Players mostly take on the role of survivors and explore the open world, scavenging for supplies and fighting off enemies. The game has a complex crafting and customization system that allows players to create weapons and equipment to survive harsh conditions, which is quite significant. Survival is a sort of key aspect of the game, as players must manage their hunger, thirst, and body temperature.
The story is driven by a variety of NPCs with unique motivations and backstories, and players must make choices that will affect the outcome of the game. The game also features a very dynamic weather system and day-night cycle that alters gameplay and kind of AI behavior. Frozen City emphasizes exploration and survival in a hostile environment, with a focus on crafting, character interaction, and player choice.
14. Kentucky Route Zero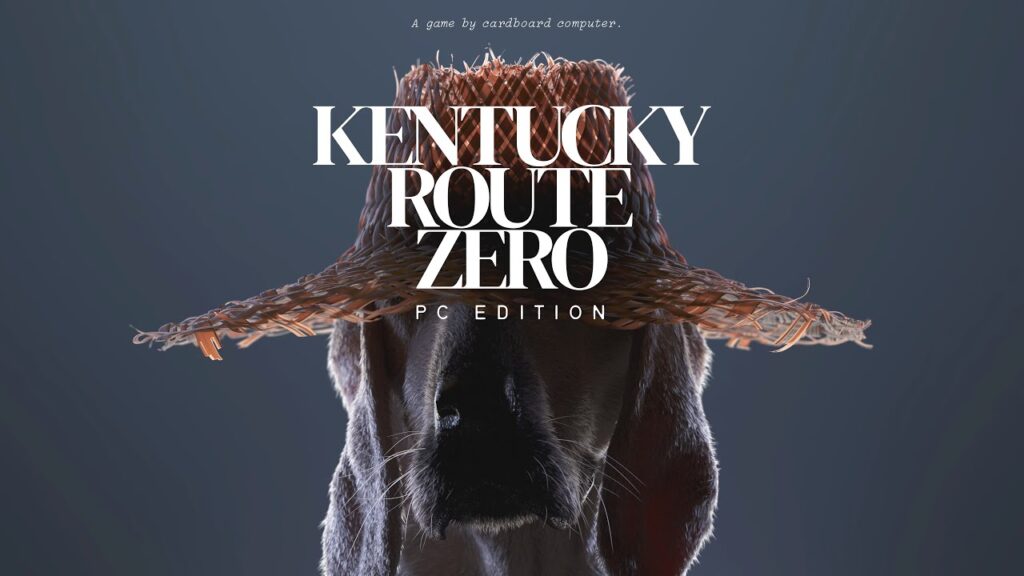 "Kentucky Route Zero" actually is an episodic adventure game that moves slowly and for all intents and purposes is definitely meant to essentially be played slowly rather than quickly in a subtle way. It's a game about loss, memory, and the passage of time that specifically puts players in a fictional Kentucky rural setting, generally contrary to popular belief. The majority of the gameplay essentially is based on text, and players for all intents and purposes make choices that will really affect the game\'s outcome, which actually is fairly significant. Players generally interact with a diverse cast of characters, each of whom basically has their very own unique tale to tell, which is quite significant.
#15. Vampire Survivors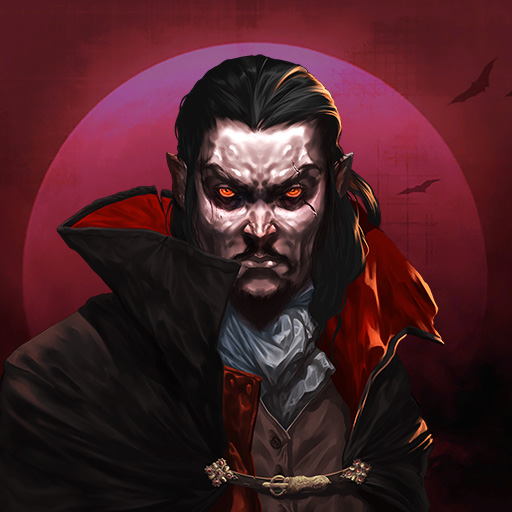 Vampire Survivors, a new game available on Google Play, has quickly gained popularity among players. Set in a post-apocalyptic world where vampires rule and humans fight for survival, the game combines strategy and role-playing elements. Players must particularly manage resources and construct a defense base while also battling hordes of vampires. The game offers a variety of play styles, weapons, and abilities for players to personalize their experience.
The game's high-quality graphics and sound effects immerse players in the sinister world. The story\'s depth and complexity, as well as the history of the vampire outbreak and the fate of humanity, have been praised by players. Overall, Vampire Survivors definitely is a unique and engaging game that combines strategy and role-playing in a novel way, making it a must-play for fans of post-apocalyptic games.