Do you remember when the price of making an animated short was through the roof? What happened to the days when only expert animators could produce a polished 30-second explanation video?
Fortunately, advances in technology have improved in recent years. Free video animation artists have made what was once a challenging process into something anybody can do without special training or knowledge.
To that end, how do you settle on a program to use? What criteria should you use to determine which animation tool is ideal for your needs? Since we know only some have the time to test various platforms, we have done so for you.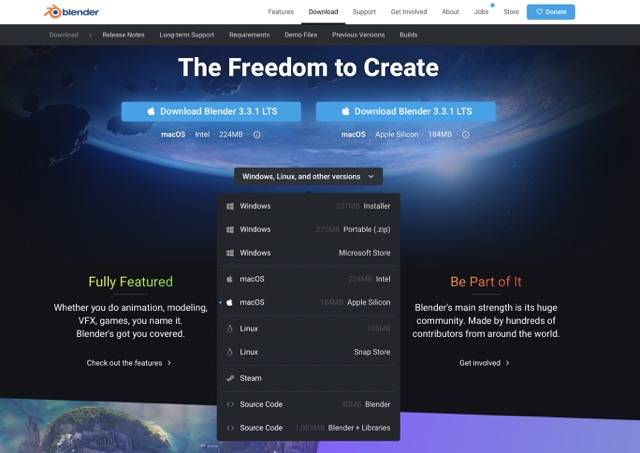 Although open-source and free, Blender is a powerful 3D animation software. Digital sculpting, video editing, and motion tracking are only some of its capabilities. The given lessons may not be comprehensive enough for your needs. Still, the software's performance is improving thanks to the community's hard work, which regularly releases updates. There is also high-quality documentation.
Blender is user-friendly since it can read and write many different graphic file types. If you're interested in taking your gaming to the next level, it also includes a built-in 3D game engine. Houdini utilized it, and so has Hollywood. It takes some time to learn how to use the program effectively, but there is no financial risk involved in giving it a shot. It gives its users all the tools they need to be creative, from coming up with ideas to the final rendering.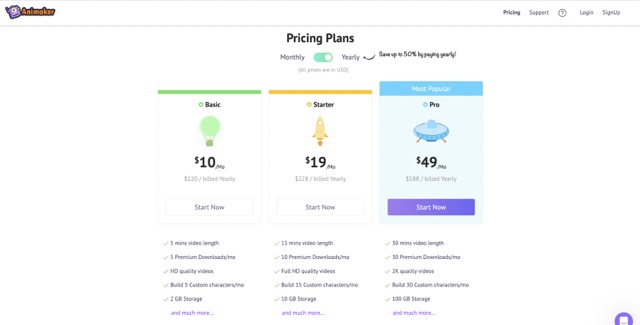 Compared to the other animation applications we've tested, Animaker stands out due to its web-based, subscription-based nature. One of the main ways it is used is as an HTML5 engine for making movies and GIFs that move. This is a great alternative if you don't want to or can't put software on your computer. The program makes things easier for people just starting by giving them ready-made themes, automatic lip-syncing, and a set of emoticons.
This is only the beginning. The site also has a lot of pictures, music, and sound effects that can be used to make movies that look and sound like professionals made them.
Voiceovers can be recorded in whatever voice you choose. Animaker has a free tier that allows for five downloads and four more paid tiers. Unfortunately, watermarks are part of the five download restriction. However, this is a great method to test out Animaker before committing your money or personal information.
If you want to do 2D animation, this is the best animation app you can get. A repository of prefab graphics and characters is available for use. It's simple to make both short and long films. Anime Studio Pro's background-editing, highlighting, etc., capabilities are undeniably useful. The app's user interface is up-to-date. Easily import objects made in other programs with the help of this handy utility. While it does not support volumetric visuals in its default state, it is compatible with the Unity 3D engine developed by the same people who made the game.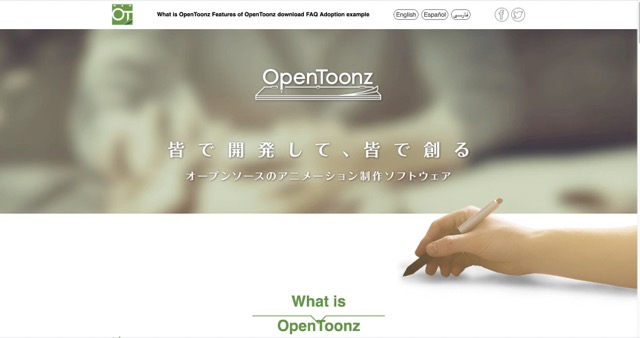 OpenToonz is yet another open-source, free, computer-based 2D animation program. It boasts a respectable set of features, including time-honored additions and cutting-edge conveniences. The interface, however, is old and poorly designed. It's difficult to learn because there is no guidance or training available. The good news is that you may get assistance from other people on YouTube.
For simple jobs, OpenToonz performs admirably, while its toolset isn't always intuitively organized. It's a great way to first plan your 3D animation and test ideas in 2D. There are better tools, but this one is hard to match for the price.


Animation Desk is a great program if you're seeking for a simple way to produce animated GIFs and other similar files.
You may make animatic storyboards from animation sequences you make in the program. It's as simple as that to share on Facebook, Twitter, and other platforms.
You can quickly import your films into Animation Desk, and then use the various brushes to create animations on the platform.
This animation program is compatible with both iOS and Android devices, but it shines on Apple's portables because of the extra tools made available to iOS users.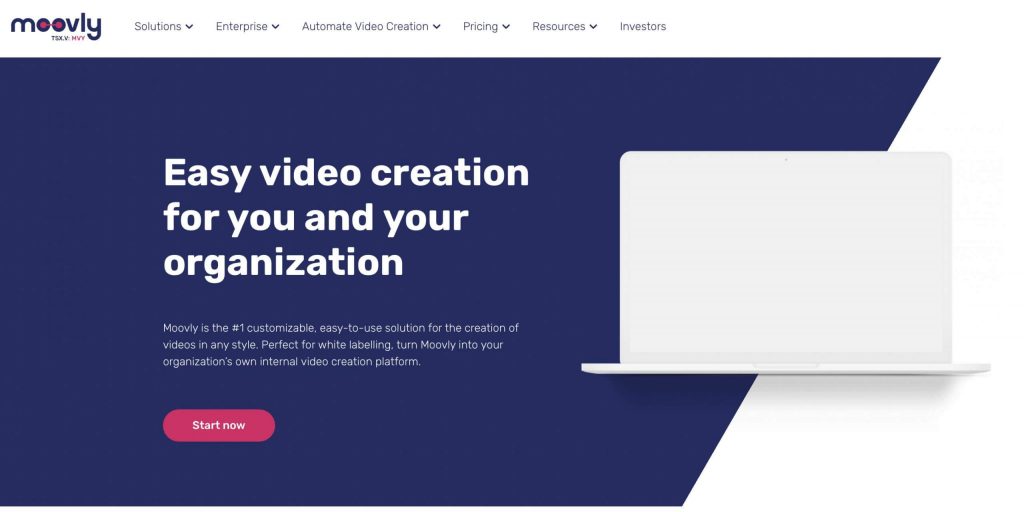 There's a good reason why our platform is first in line. Before we tell you why our animation platform is the best, let's review some Moovly history so you know what you're getting into.
Moovly is your best bet when creating animated videos because it's accessible from anywhere with an internet connection. There is zero software setup required. To begin making animations, you only need access to the internet and a browser.
So, now that you know the fundamentals, why do we recommend Moovly?
You can use more than just a few options while using Moovly's many styles. Videos may be made in a doodle or cartoon style or in any other style you choose, including that of your company, organization, or educational institution!
Moovly's entire media libraries contain over a million media assets, including as stock films, motion graphics, music, sound effects, photographs, and drawings, all of which may be used in your videos without cost or licensing fees.
Moovly is unique among the other top video animation creators reviewed on this site in that it provides a fully functional Free version. Create a free account and start making your animated film right now.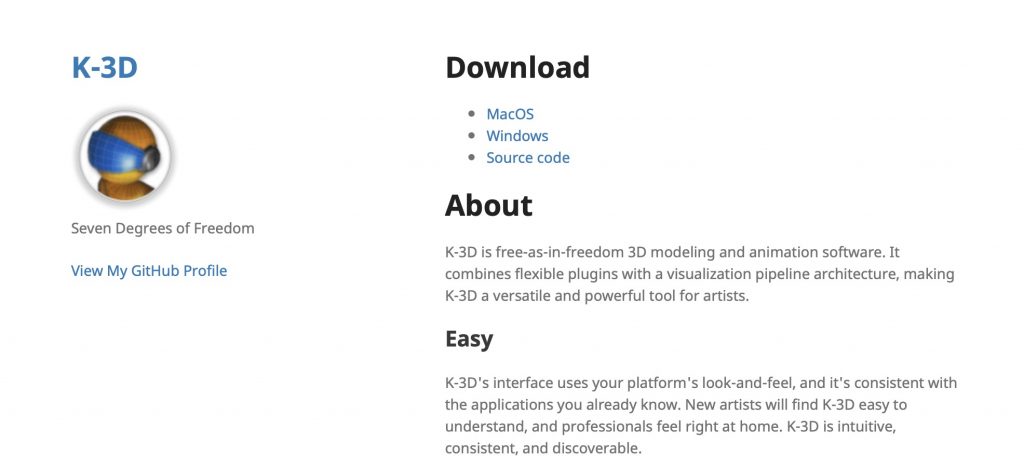 K-3D is a free 3D animation software focusing on polygonal modeling, making digital images in which polygons represent and approximate real-world objects' surfaces. The program is a mix of plug-ins and a visual pipeline so that any artist can use it.
Learn the ropes with the help of its wiki tutorials, which will walk you through the process of getting started with features like texturing, shadows, and symmetric modeling.
A standout quality? You must quickly press a button to return to a previous action version if something goes wrong. In most software, you can only reverse your last move.
In both procedural and parametric processes, you can immediately see the changes you make. Because each node in a node-based visualization pipeline can be changed independently, editors can link and combine a wide range of video components in any way they want. A model may be mirrored to see how it will look once you've finished welding the two halves together.
The genuine artist needs a powerful program like K-3D.
Animation software can help you connect with your audience in interesting new ways. It could make hard ideas easier to understand and bring in new visitors by using their favorite ways to interact with online content. As you can see, there are several paths to choose when acquiring new software skills.