The preinstalled software on a Mac is quite extensive. But there is a lot of great software out there that you should put on your Mac so you can do all sorts of things. There are many useful software available for the Mac that may be used to get rid of viruses, play music, store and organize passwords, make simple pictures, play videos, delete unused software, and much more.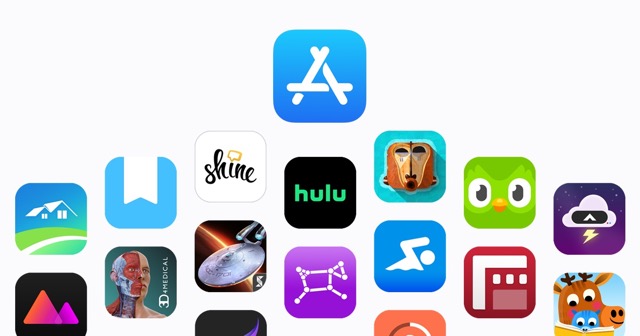 Initially Apple created the ability and now Apple has made it simple, to use an Apple Silicon Mac to run iOS applications. iOS app compatible with Apple's Silicon Macs was instantaneous. This was an absurdly complicated task, and the end product didn't look all that promising.
Therefore, many apps are being developed by developers, whether it is gaming or creational. Let us check those but first,
Getting iOS Apps for your Mac
Launch the App Store for Mac.
If you haven't already, please log in.
To edit your profile, select your name in the bottom left
Tap or click iPhone & iPad Apps on the next screen.
Select an app you've already paid for.
A download icon will appear in iCloud.
However, there is one catch: you must have previously purchased the iOS software. So if you want anything completely novel, you'll need to buy it on your iOS device first. There is, however, a further problem, albeit a rare one. You are selecting from your purchase history, which may include apps purchased with several Apple IDs in the past.
Getting iOS Apps for your Mac
Launch the App Store for Mac.
If you haven't already, please log in.
To edit your profile, select your name in the bottom left.
Tap or click iPhone & iPad Apps on the next screen.
Select an app you've already paid for.
A download icon will appear in iCloud.
Now we Share the best apps that you can install in your ios and mac devices.
#1. Duet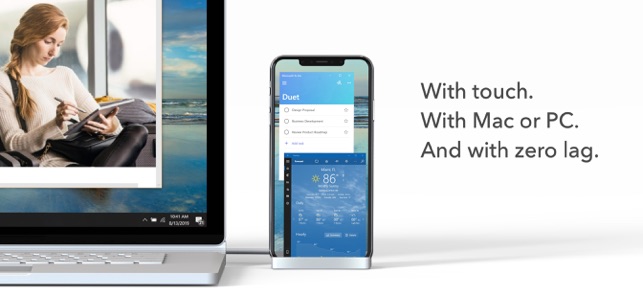 You find it quite difficult to use only one screen while working. Although portable monitors remain very pricey (and cumbersome), a handy app called Duet allows you to utilize an iPad in its place. Designed by ex-Apple employees, all you need to do to use it is connect your iPad to your Mac using a Lightning wire and launch the software on both devices.
If you have a newer iPad with a Retina display, you can use your iPad's screen as a second monitor, dragging apps and windows onto it like you would with a computer. Keep in mind that even with the highest quality settings, the bandwidth isn't quite as fast as it would be with a top-tier display. However, it is still superior at video playback, web surfing, and document creation.
#2. Transporter App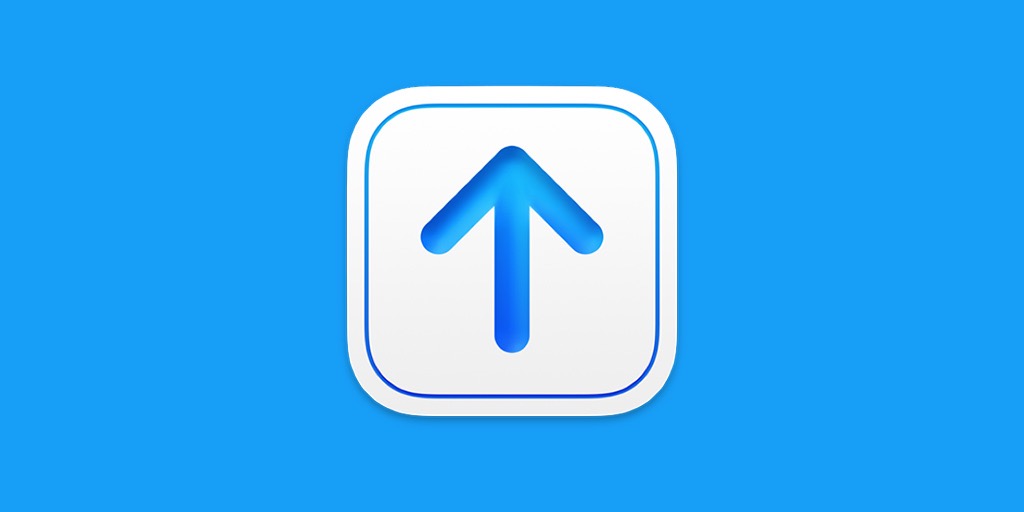 Transporter facilitates the transfer of apps to iTunes Connect, as the name indicates. This covers distributing content like applications, software, and books through the App Store and other Apple platforms. It's a must-have software for every serious Mac programmer.
It's as easy as dragging and dropping the files inside Transporter to get going. You may now upload multiple files simultaneously, speeding up the delivery process. Real-time monitoring of delivery status, alerts, and mistakes, with the ability to take corrective action immediately
#3. Alfred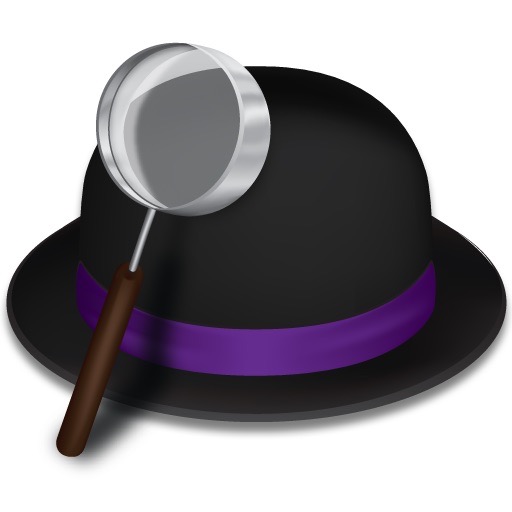 Just imagine Spotlight with a sprinkle of Siri and you have Alfred. It's a launcher for applications, but it has many other features. You may use Alfred for various tasks, including rapid computations, online searches, and dictionary lookups. It's a Mac Software that helps you do things Siri shouldn't have to do by itself, including automating chores and perform sophisticated functions. Workflow creator enhancements, new rich textual snippets, and much more can all be found in Version 4.
#4. Folder Tidy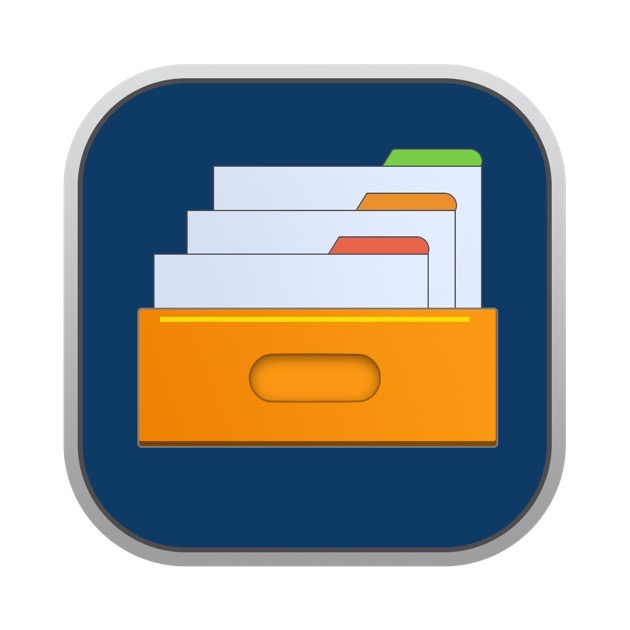 Even if you intend to keep your Mac's folders nice and organized, problems like ambiguous folder names, loose files, storing items in the incorrect places, etc. may quickly derail even the best-laid plans. It's unsettling to feel lost when you need to find a crucial document.
Folder Tidy is the simplest solution conceivable to that problem. With a single mouse click, it applies its own set of criteria to your files and organises them into neatly categorised folders. Custom rules can be added for further customization of the sorting process. You may use the ignore feature to disregard selected files, folders, tagged items, and more, and the undo function to restore things to their previous state. Instead of spending hours sorting through your files by hand, use Folder Tidy to make your life easier.
#5. Oilist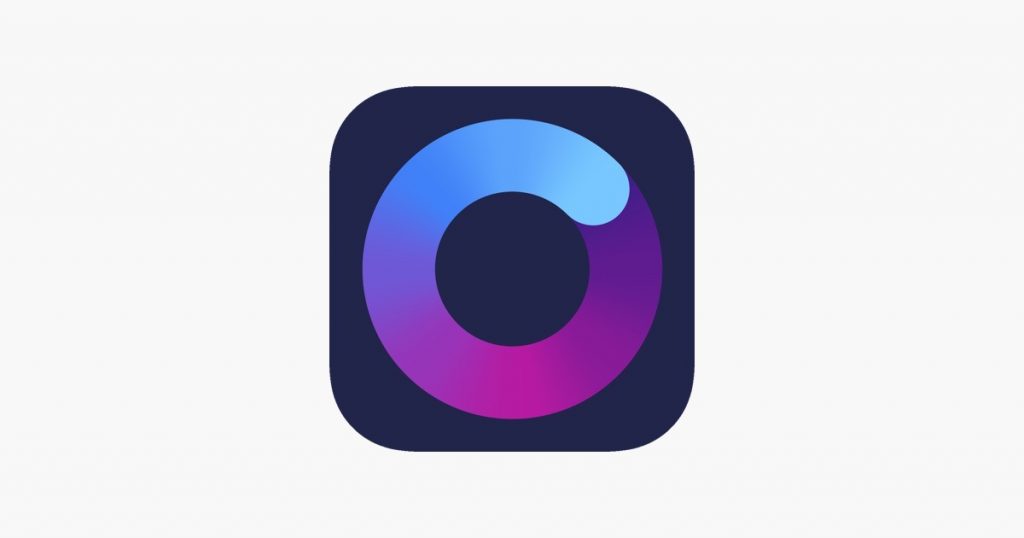 An app for artists of all ages, Oilist. You give it an image from Photos, select a filter, and it immediately begins retouching the photo indefinitely until you are satisfied. Seeing this makes you feel like a miniature van Gogh has been imprisoned inside your iPhone.
It's as if a whole studio's worth of artists were trapped inside your phone: Oilist features a dizzying array of artistic movements, from traditional oil paintings to cutting-edge digital art. Even if you leave the software sitting in the dock, you may take screenshots for posterity or change parameters like the virtual painter's brush strokes, mood, "chaos," and gravity. Oilist is captivating whether you want to engage with it or sit back and observe it; it's like a painting lava lamp, except that the images you see are based on a photograph you've taken and treasure.
#6. Twitch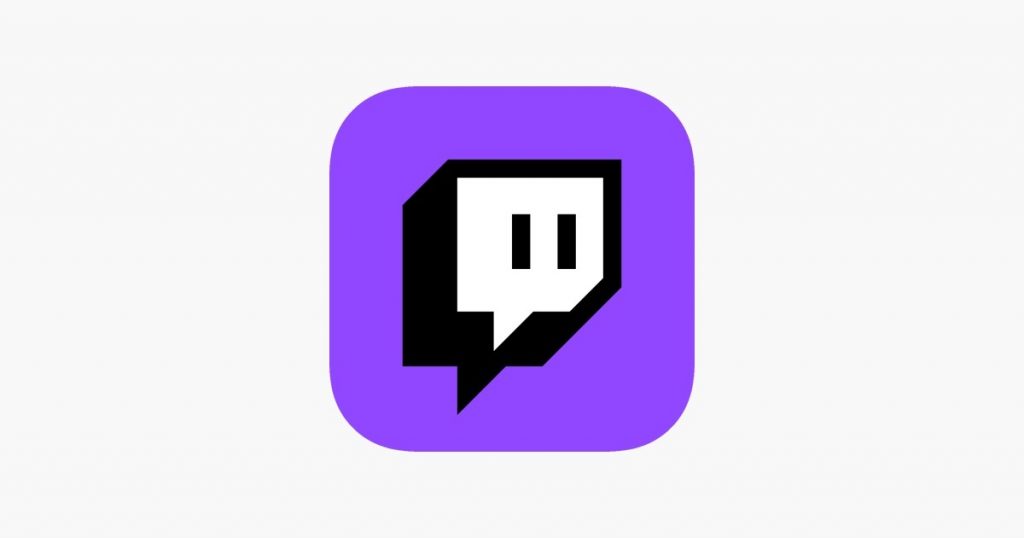 If you're looking for a place to relax while watching some video gaming action or professional tournaments, Twitch is your best bet. It may sound like the app equivalent of having a baby brother, but once you start playing, you won't be able to stop. The Twitch app, which is AirPlay and Chromecast compatible, lets you watch professional gamers play games like Hearthstone and League of Legends while chatting with the broadcasters and other viewers.
#7. Hazel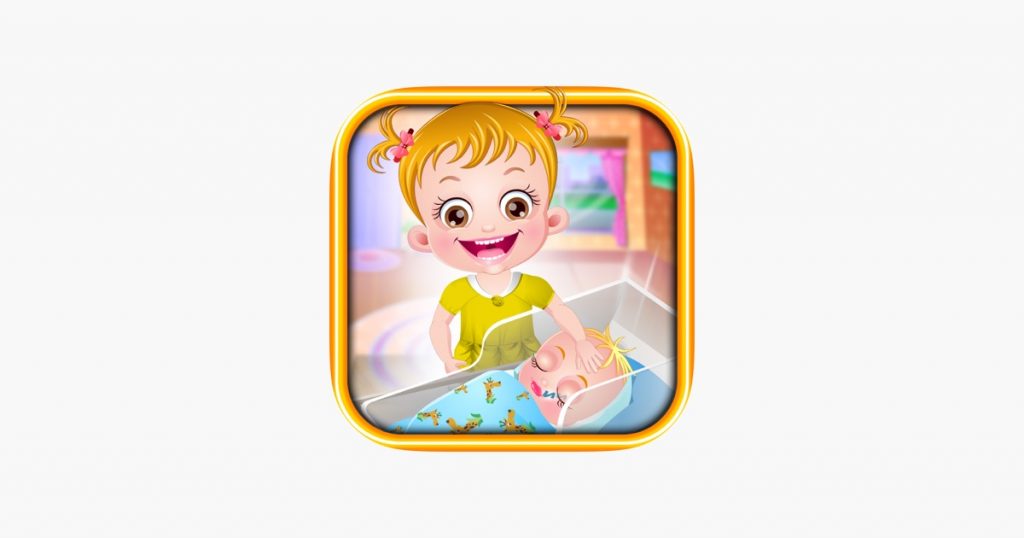 Hazel is an innovative Mac application for organizing your life: The app's recognition, classification, and reorganization of your various downloads and files is entirely up to your own rules. Files, folders, and downloads on your computer may be managed in a wide variety of ways thanks to this feature, whether you want to categorize them based on category, automatically assign names and tags, or apply other sets of stringent rules.
The software excels in the workplace, home, and every situation that calls for it. While Hazel is more user-friendly for hands-on organizers, setting up all the rules you want for file management may take effort. A set of five may be purchased for $65 or individually for $42.
#8. Pixelmator Photo

The 2019 iPad version of Pixelmator Photo is impressive. Using a machine learning algorithm trained on millions of professional-quality images allowed users to enhance their photographs with a single tap instantly. It was also possible to spend hours adjusting various knobs and filters to achieve the desired effect.
Pixelmator for iPhone retains the same feature set as its iPad counterpart. Amazingly, it's still useful after all these time. Of course, the iPhone's smaller screen makes everything feel a little claustrophobic. But it does the smart thing by making the most-used settings easy to reach and letting you conceal the rest.
It may be an exaggeration to state that if you want your images to appear good, you should not buy this software, but it's the reality. If you're looking for lightning-fast one-tap corrections or deeper exploration into fine-tuning your snaps, there's nothing else on iPhone that compares.
#9. RTRO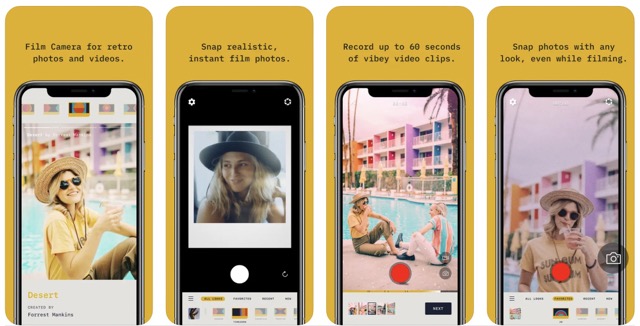 RTRO is an older version of the popular Pro Camera app. On the other hand, RTRO is a bit more lighthearted than the other software, which is more serious and aims to make your iPhone into a DSLR.
But that doesn't imply it lacks flair; however, RTRO's minimalist retro mood pairs well with the app's different vintage styles. These can be anything from the fuzziness of a worn VHS tape to the color changes and film grain of an old film. The intent behind each filter is detailed in the accompanying remarks. Easy to use, you may shoot up to 60 seconds of video in a series of shots before uploading to your preferred social network. In addition to the membership option, you may also pay a few dollars for a single view.
#10. Fantastical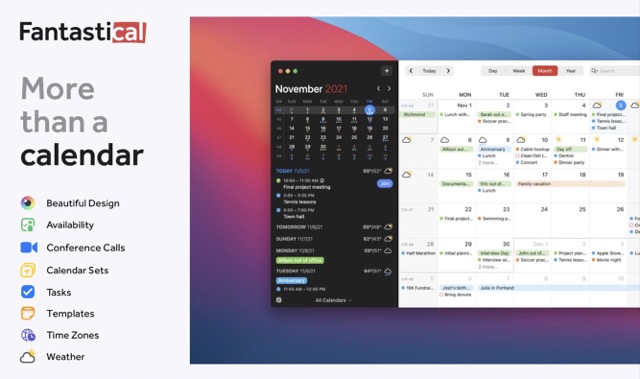 Fantastical offers a gorgeous, user-friendly layout, and it gives you several options for how to see your calendar. Your calendar updates are immediately stored and synchronized with iCloud, Google, Exchange, or your local computer. In addition to the agenda list view, the calendar's support for natural language input makes it simple to add new events. To make managing your schedule and responsibilities easier, Fantastical can sync with Reminders. Despite moving to a subscription model, there is no reason not to give it a try, as it is free to download and test.
#11. BBEdit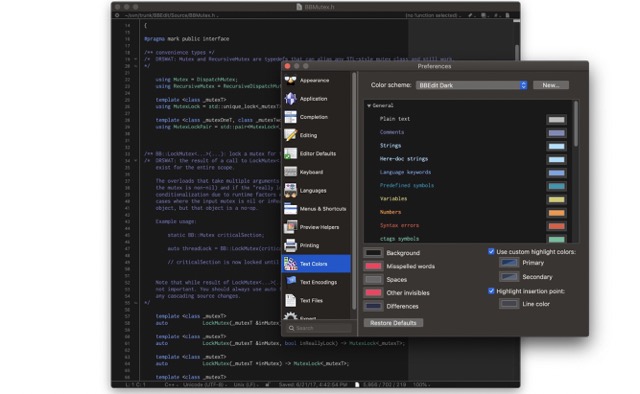 Check out BBEdit if you need a high-quality editor for all your written and computerized text, code, and markup needs. Writers, programmers, and designers of online applications utilize it because of its robust capabilities for working with text, code, and HTML/XML syntax. BBEdit's features include grep pattern matching, multiple-file search and replace, project design tools, navigation of functions, syntax coloring for several programming languages, code folding, and much more.
Not sure if BBEdit is the right tool for you? There is a 30-day trial period during which you may evaluate the app before deciding whether or not to pay for the full version, which includes more sophisticated tools. However, you are not required to upgrade and can keep using the bare-bones version of BBEdit if you choose.
#12. DaisyDisk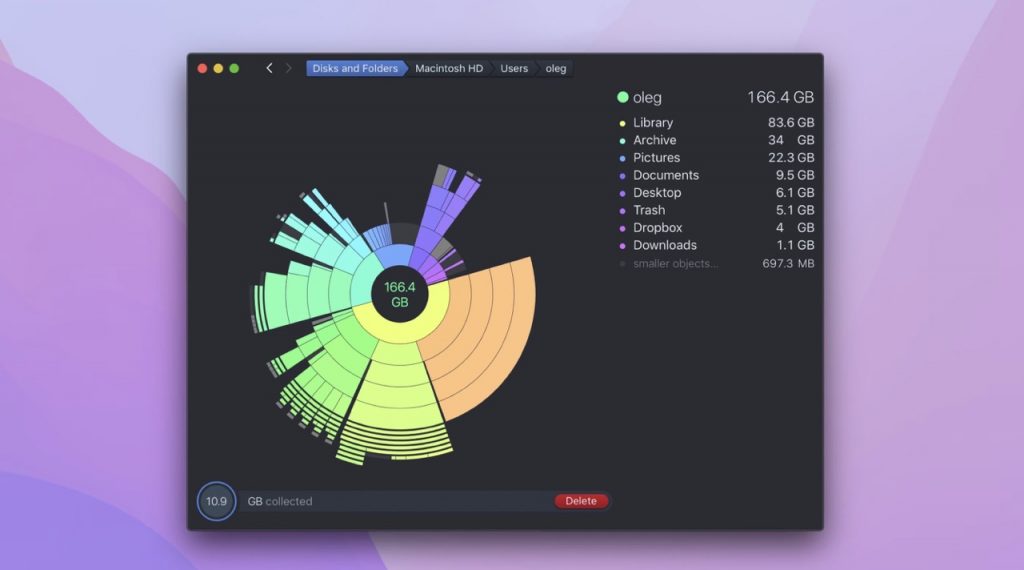 Do you need to perform any disc maintenance? Another essential Mac app is DaisyDisk. This program's colorful blocks make it easy to determine which files are taking up the most room on your hard disc. DaisyDisk makes removing files from the app easy, clearing up storage space in a breeze. It's never been more attractive to clear out the clutter.