In this article, we will be discussing the 5 latest hot crypto currencies of the world in 2022.
With dozens of cryptocurrencies now accessible, bitcoin is no longer the sole choice for crypto investors. Undoubtedly, Bitcoin is still the most popular cryptocurrency. However, there are alternative options in the market today which might prove to be equally profitable.
Moreover, some of the altcoin (cryptocurrencies other than bitcoin)options may have features better than bitcoin. But, the level of security offered by Bitcoin is what makes it a reliable option. So, this post is going to be for all the crypto investors who take a keen interest in learning more about numerous crypto possibilities to boost their profits.
Also Read: What Is Blockchain Technology?
5 latest hot crypto currencies of the world 2022:
SafeMoon
Dogecoin
Polkadot (DOT)
Monero (XMR)
Cardano (ADA)
What is Cryptocurrency?
In simple terms, cryptocurrency is a type of digital or virtual currency( tokens or coins) utilizing Cryptography (use of codes to save and communicate information) technology to keep the transactions safe.
Also, unlike traditional currencies, there is no central regulating or issuing authority in the case of cryptocurrencies. The system employs the principle of decentralization. Additionally, It uses blockchain technology which provides a secure public ledger to keep a record of the transactions.
According to a research by Pew Research Center: 16 percent of Americans claim to have invested in, traded, or utilized cryptocurrencies at some point in their lives.
So now, let's discuss the 5 latest and hottest crypto currencies to invest in 2022. Keep on reading to know about the 5 best crypto currencies to invest in 2022.
5 fastest growing cryptocurrencies in 2022
1. Safemoon
SafeMoon is a cryptocurrency token that was developed on the Binance Smart Chain blockchain in March 2021.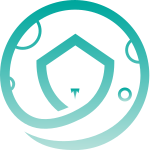 The slogan of the SafeMoon is "Safety to the moon". John Karony is the CEO of this SafeMoon.It drew a lot of attention as its price skyrocketed in April 2021.
In September 2021, the app was launched on Google Play. And, In October 2021, it was released on the App Store.
SafeMoon released its updated version in December 2021, namely, SafeMoon V2.
Note: Safemoon, like all cryptocurrencies, is a highly speculative currency with no inherent value. Also, If you decide to acquire Safemoon, you should be aware that you might lose your whole money
2. Dogecoin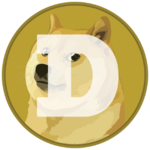 Billy Markus and Jackson Palmer( two software engineers) founded Dogecoin is a cryptocurrency in 2013. Interestingly, they created it as a "joke" in response to the rampant cryptocurrency speculation at the time. Considerably, it is the first "meme coin" and, more precisely, the first "dog coin." Despite its humorous character, some people regard it as a viable financial opportunity. The famous Shiba Inu dog from the "Doge" meme inspired Dogecoin's logo and name.
Interestingly, the currency which was just created just to make fun of bitcoin has now reached a market of billions. Who would have imagined it?
Moreover, many renowned companies of the world such as Dallas Mavericks, Kronos as well as Elon Musk's SpaceX now accept it as a form of payment.
Dogecoin has a market capitalization of $20 billion as of December 2021.
Dogecoin is a bit different from bitcoin. The main reason is bitcoin's value is mostly based on its limited supply. However, dogecoin's supply is nearly unlimited.
3. Polkadot (DOT)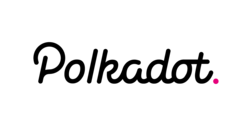 Polkadot (DOT) is a rising currency and is becoming a good choice for investment lately. The "blockchain of blockchains," which originated in Switzerland, is frequently referred to as an Ethereum killer. After Bitcoin, Ethereum (ETH) is the crypto currency in which traders invest the most.
Web3 foundation founded this cryptocurrency.
It is a blockchain platform that is open source.
Through the Polkadot relay chain, Polkadot supports an internet where separate blockchains may communicate information and transactions in a trustless manner.
Polkadot has a market valuation of over $26 billion as of January 2022, and one DOT is worth $24.50
4. Monero (XMR)

Monero (XMR) is an untraceable and private cryptocurrency. This open-source cryptocurrency initially appeared on the screen in April 2014. Moreover, cryptocurrency enthusiasts widely accepted it.
The currency is completely based on decentralization. And, It uses a technology called "ring signatures" to provide perfect secrecy. Also, XMR is among the safest cryptocurrencies because it utilizes Peer-to-peer encryption in transactions.
It allows anonymous transactions. So, Its privacy characteristics have drawn cypherpunks and users looking for privacy features not available in other cryptocurrencies.
5. Cardano( ADA)

Charles Hoskinson, co-founder of Ethereum launched Cardano in 2017. Cardano is a publicly accessible blockchain platform. Additionally, Its mechanism is based on decentralization and is open-source. Its currency ADA can allow safe peer-to-peer transactions.
The team which developed Cardano created their own blockchain through rigorous experimentation and research.

The 

project's 

researchers 

have 

published 

over 

120 

papers 

on 

blockchain 

technology

covering 

a 

wide 

range 

of 

issues. 
So, the main factor contributing to the development of Cardano is this research.

Generally, Cardano's ADA is safe to invest in. However, it is just like other cryptocurrencies, a highly volatile currency. Also, it involves high risk.
Winding Up
So, these are the 5 latest hot latest crypto currencies in 2022. These are the five best virtual currencies to invest in other than Bitcoin right now. Advisably, Investing in cryptocurrencies should be done safely and securely. Additionally, since these virtual currencies are highly unregulated, the risk factor should always be kept in mind.