This article talks about 5 reasons why Razorpay is the Right Choice for Your Business
In any type of e-commerce or online business, a payment collection system should be simple and hassle-free. It provides a great experience to the customers.Also, it allows the business to gain the trust of its customers.
Razorpay provides a payment gateway to numerous merchants in India. It accepts, processes, validates and disburses online payments. It supports different payment modes including credit cards, debit cards, the online banking as well as digital wallets such as Paytm, Google Pay, and PhonePe to name a few.
Also Read: 5 Best Online Payment Gateways In India For Your website
5 Reasons Razorpay is the Right Choice For Your Business
There are countless reasons why Razorpay is the Right Choice for your Business. Because It offers a trustworthy payment gateway to business owners which facilitates the easy flow of money.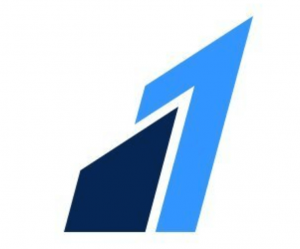 Also, Razorpay makes the process of managing Money Movement simpler. Some other Advantages are given below:
Razorpay is a payment gateway system that can be easily integrated with your websites or app. So, if you run an online or e-commerce business and the best Payment gateway, Razorpay has got you covered. Also, it supports so many payment modes not only domestic but international too. It is specially designed to efficiently process end-to-end payments.
2. Razorpay's Subscription Model
With Razorpay's Subscription model you can allow your customers to subscribe to a particular plan with automated recurring payments. There is much more to it. The benefits offered by this model are enormous. Recurring transactions support a wide range of payment modes. Additionally, it allows you to reduce the periodical cost of collecting payments. Ultimately, you can increase your Revenue.
Razorpay's Subscription model also supports Multiple billing features.
Razorpay Subscriptions allow you to set up recurring payments, regulate the billing period, and receive quick notifications on subscription activities. You just need to link a plan to the consumer. With a strong hosted solution that manages edge cases like card change, retries, and email notifications, the efficient billing system makes managing subscriptions a snap.
Exciting Features of Razorpay's Subscriptions
You can provide daily, weekly, quarterly and yearly plans to your customers with hassle-free recurring payments based on your fixed prices.
Also, this way your plans will become more affordable to the customers.
You also have the freedom to charge your customers based on the number of users or quantity per billing cycle.
For cases in which you need to collect single-time payments from your customers for a particular service, Razorpay is of great assistance. Let us say, You are conducting an online one-day paid Workshop on Spoken English.
To look more professional, Razorpay is there for you. To collect payment from the customers, You just need to create a Razorpay Payment link or page. Then, that link will be easily sharable through text messages, Social Media, etc. You don't even need a separate website or app integration for it.
Most importantly, along with domestic payments, Razorpay also supports International payments in more than 100 currencies. So, in case you have customers worldwide, you can seamlessly use Razorpay for the payments part and expand your business globally.
Also Read: How To Use Yoast SEO On WordPress [Complete Tutorial]
Make Impactful Decisions with Razorpay Dashboard
Taking decisions is a very crucial part of any business. There needs to be a special emphasis on this part. Moreover, incorrect decisions can lead to unwanted results. Razorpay Dashboard provides you with valuable insights related to your business.
The dashboard provided by Razorpay is the most systematic and data-based dashboard available.
It also provides various analyses and trends related to your business's growth
The dashboard aids in the assessment and analysis of real-time data.
Additionally, it assists in the extraction of insights from voluminous reports, allowing you to make more impactful business decisions.
So, the Razorpay dashboard allows you to analyze upcoming trends and focus more on optimizing your current efforts.
Also Read: 5 Best Online Payment Gateways In India For Your Website
Payouts Made Easy
With Razorpay, you can easily manage every aspect of your business. It allows you to take control and organize the Payout part more efficiently.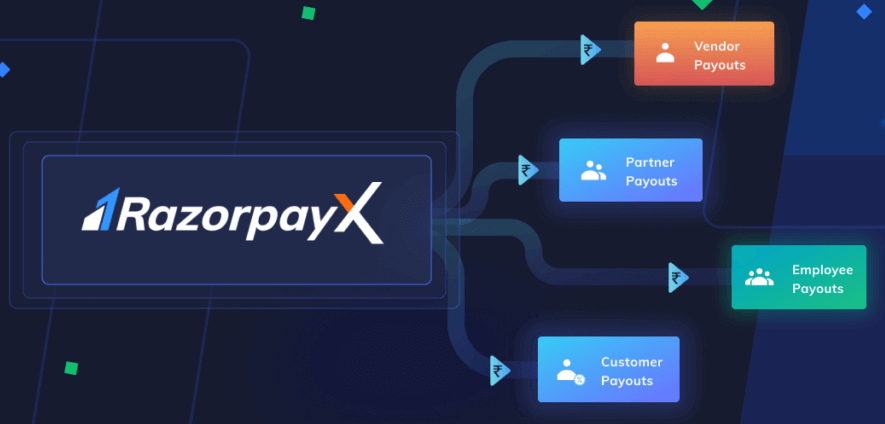 You can effortlessly make instant payouts and relieve yourself of the tedious task of Paying traditionally.
Also, RazorpayX Dashboard provided by Razorpay is a platform that allows Business owners to control, manage and keep a record of all the money movements.
Using RazorpayX, You can also process refunds to your Customers.
Salary Payouts are made easier with RazorpayX. With it, you can disburse salaries after calculating the payroll in no time.
The facility of automated statutory payments such as TDS and PF is a savior. It saves a lot of time.
Needless to say, Automated Salary Payouts is yet another Wonderful feature.
Businesses need to pay their vendors in a time. This facilitates the smooth flow of goods from them. Such transactions are usually recurring in nature. So, With Razorpay, you can easily process Vendor Payout With automated TDS payments.
Conclusion
These are the 5 reasons why Razorpay is the best choice for your business. The flow of cash is an important part of any business. And, Razorpay plays a very important role in the easy management of this part. With this platform, you don't need to worry about recurring payments.
Or if you want to refund your customers, you can simply leave that on Razorpay. So, there are enormous benefits to using Razorpay as a payment gateway. It goes well with a wide range of payment modes. It facilitates both the business owners as well as customers.
Read More: How To Get Sponsored on TikTok- A Detailed Guide