This is that time of the year when Apple Event is the talk of the town. Tech geeks all around the world keep looking at the highlights of apple event. Every year, Apple releases a dynamic range of products into the market. These products will be of the latest versions, with great new features and sleek design and aesthetics. In this article, we will look at the highlights of the apple event 2022.
Let's go ahead with the products!
Apple Watch Series 8
The apple watch series 8 comes with an always-on display. With new features and watch faces like astronomy, and modular. The series 8 is dustproof, swim-proof, and crack-resistant. It keeps you active, fit, and connected. Fall detection and medical id will ensure safety. It helps you maintain healthy habits and provides you with the latest sensors. Now, with this latest version, it includes cycle tracking with critical features, through the new temperature sensors. Tracking cycles and temperatures has become very beneficial to women's health. It enables ovulation tracking now too. All the cycle tracking data is safe and encrypted to your ID. This way ensures the privacy of the user.
In terms of safety, the Apple watch series 8 includes an innovative crash detection feature. It automatically connects you to emergency services -when a crash is detected. This is done through all types of impacts. A Machine Learning algorithm is trained on all types of data. This comes with all-day battery life and has a new low-power mode that extends your battery savings. They come in great finishes and colors, and new Nike sports bands.
It starts at $399 for GPS and $499 for cellular. You can get 3 months of fitness plus for free.
Apple Watch SE
The core customers love the apple watch SE for its features at an affordable price. Aluminum and a back case are part of its redesign. The second generation SE delivers the core pros of the apple watch that everyone loves. The display is larger than series 3. And it is 20% faster than the previous one. Pair watches for your children who don't have an iPhone yet. It has all the core features and new capabilities of the watch OS 9. It starts at an affordable range of $249 for GPS, and $299 for cellular.
Apple Watch Ultra
Apple watch Ultra is designed specifically for exploration, adventure, and endurance. It has a newly engineered design to balance its weight, durability, and resistance. This includes a new bright orange action button for easy accessibility. It also includes a bright display and a large crown for harsh situations. This includes a second speaker for enhanced audio. All apple watch ultras include cellular features. It has a new upcoming battery optimization feature that's wild. It has a new dark UI that's red in color. This is for dark mode purposes.
Along with the watch, there is also a meticulously designed alpine loop band. This is all part of sporty and adventurous usability design for endurance athletes. GPS is a very important factor for any athlete or high performer. A new dual-frequency GPS solution is provided in the ultra. This enables more precise GPS tracking.
The action button helps athletes have great workouts and transitions. Low-power mode, bigger batteries enable longer performances. Compass app includes more precision capabilities. The watch supports water sports. This includes a water resistance of WR100 and depth details. Apple is partnering with Huish outdoors for a scuba diving application. Seamlessly explore the underwater world with the Huish dive computer features. All models of the Apple Watch Ultra will $799. The material like titanium and the temperature endurance make the watch Ultra. The compass now has backtracking and waypoint marking. It eases your eyes at the night.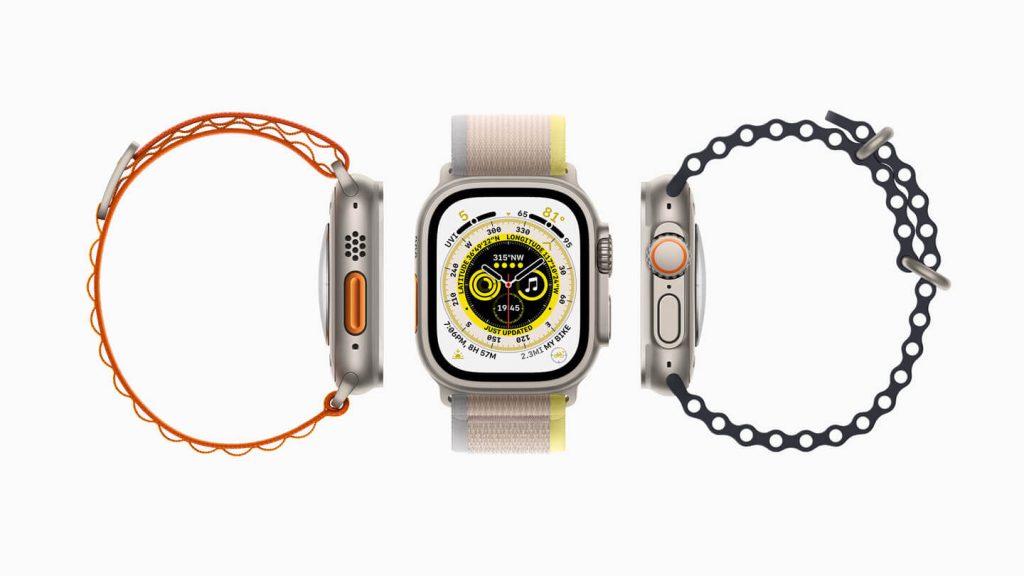 Apple watch Ultra is truly one of the best Highlights of the Apple Event 2022.
AirPods Pro
AirPods provide the cinematic experience and world-class audio quality that all users love. They are the most popular headphones in the world. It's a known fact that the noise cancellation and audio quality in the AirPods Pro are unparalleled. In the brand new AirPods Pro, Apple has inserted the H2 chip. This provides higher performance and quality than the previous H1 chips. All the details in the audio are amplified with a custom sound amplifier. Spatial Audio enables you to experience these details much more lively. Spatial audio lets you feel like there is a band performing around you,live. Personalized spatial audio is designed to place sounds around you that are specifically for you.
It is supported with active noise cancellation, and microphone positions – leading to twice the cancellation than the original AirPods Pro. There is also a new XS ear tip. Transparency mode enables AirPods Pro to dynamically reduce high decibel environment noises, using the H2 chip. You can adjust the volume on your AirPods Pro by swiping using the touch control. There is a good increase in battery life as well. AirPods Pro case can be located easily with the new precision finding. Along with the original charger, you can now charge your AirPods Pro using an apple watch charger as well.
Along with the other Apple products being released, even the AirPods Pro is made to be environment-friendly and recyclable. The new AirPods Pro is available at $249 from September 9, 2022.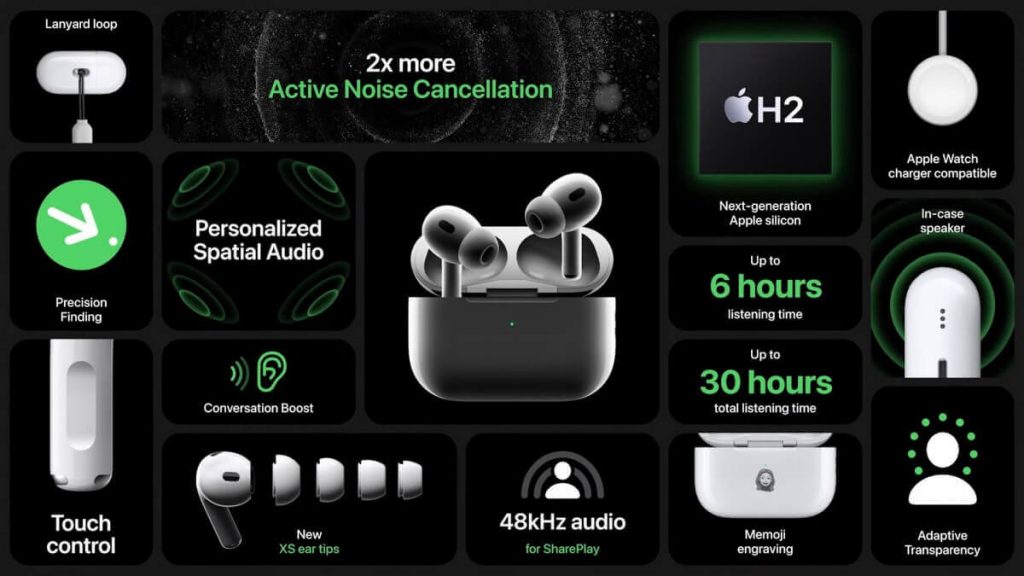 iPhone 14
The all-new iPhone 14 is 6.1″. It supports the iOS 16 features. It has a larger display to increase video experience and has HDR vision. The super retina XDR display is another point to note. The shield and aluminum are of high-grade quality. The iPhone 14 comes in 5 new colors – Midnight, Starlight, blue, purple, and Red. The iPhone 14 promises all-day battery life – the best battery on any iPhone. Coming to performance, there is a new A15 Bionic chip for efficiency, power, and performance.
The iPhone 14 comes with a 12 MP main camera and has a larger sensor as well. There is almost a 49% low-light capture improvement. It has a new True Depth camera on the front, with new autofocus. Deep fusion technology is applied to uncompressed images in this process. This enables bright, detailed low-light performance. Photonic Engine is the name of this neural engine. The action mode is the new video stabilization mode in the iPhone 14 video.
The iPhone 14 supports eSIM and 5G for connectivity. Even the new iPhone 14 has a Crash detection feature. A new breakthrough in iPhone 14 is the Emergency SOS through satellites. This helps you even when you are off the grid. The iPhone 14 starts from $799. It will be available on September 16, 2022.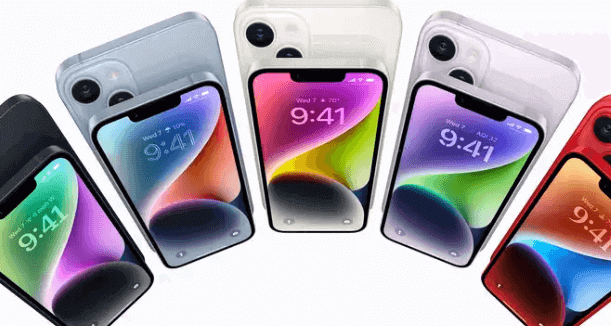 iPhone 14 Pro
The iPhone 14 Pro is Apple's most innovative Pro lineup yet. It comes in a 6.7″ size.  The iPhone 14 Pro introduces the Dynamic Island  – a new interactive way to access the iPhone. The dynamic island is highly dynamic and adaptive to new animations and transitions. This is designed for seamless notification pop-ups. and accessibility or controls. Each alert is carefully crafted for apps. It gives you accessibility, details, and controls.
The iPhone 14 Pro supports an all-day battery and an always-on display. Customize your lock screens with photos, configurations, and pop-ups. With a display that's twice brighter in the sun, the camera quality is unmatchable. The camera has a world-class quality and grading in terms of video stability, fps, optical telephoto, and even selfies. It works twice as better in the night shots. Explore more features and cutting-edge technologies of the iPhone 14 Pro.
The iPhone 14 Pro starts at $999, and the iPhone 14 Pro Max at $1099. They are available from September 26, 2022.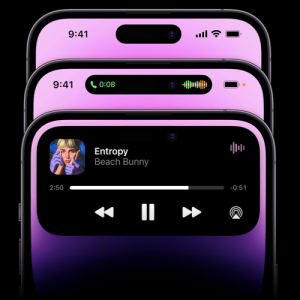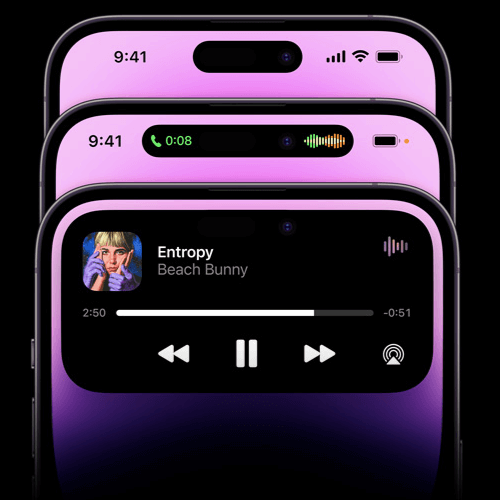 So, these are the important Highlights of the Apple Event 2022 that you need to know. Go ahead, explore, and pre-order your gadgets now!