It's Amazon Prime Day. The two-day sales event for Prime members at the mega-retailer is already in full swing, and there are lots of discounts available on some of our favourite tools and technology, including Alexa-enabled speakers, robot vacuums, laptops, and tablets.
Deals on Amazon devices
The greatest time to purchase a new Amazon product is during Prime Day, whether it be a Kindle, Fire tablet, or Echo speaker because they are unlikely to be cheaper than this in the future.
1. Kindle Paperwhite (11th generation, 2021) for $95 ($45 off)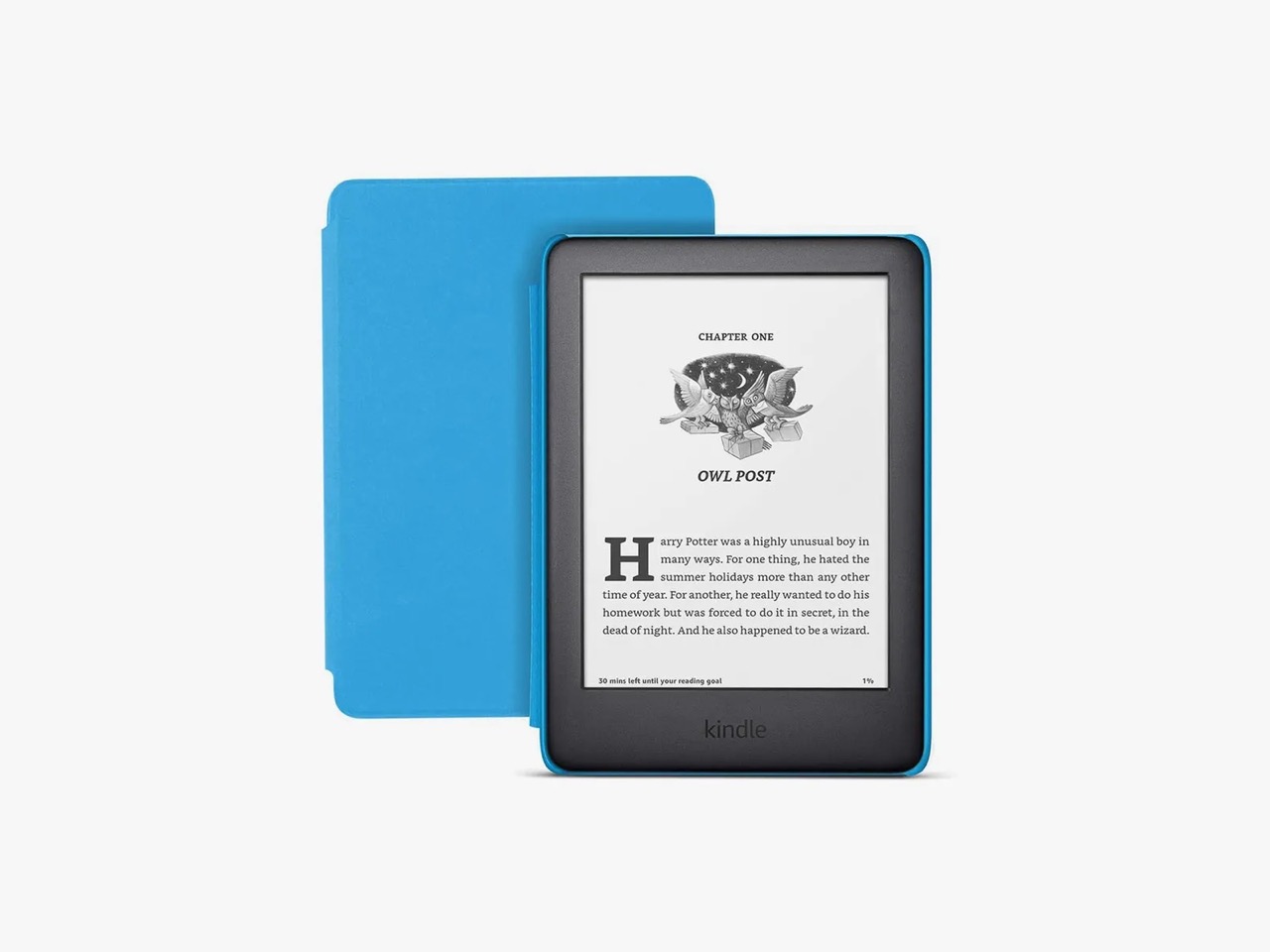 Overall, the Paperwhite is the best Kindle. Last year, there were three models of waterproof e-readers instead of just one, which made choosing one a little more difficult. All three have larger, 6.8-inch screens with USB-C connectors and programmable soft lighting. Investing $20 more to acquire the version without ads is worthwhile. The Paperwhite Kids' Edition is available for $105 ($55 discount), and the Paperwhite Signature Edition is available for $130 ($60 off).
2. $45 for a basic Kindle with light (savings of $45).

This is an inexpensive, simple ebook reader that offers all the features you need. You receive a 6-inch E Ink capacitive touchscreen that is suitable for reading and has lighting so you can use it at night. You should choose to have no adverts on the home page if you have an extra $20 to spend.
3. Kindle Kids Edition (10th Generation) is available for $50 ($60 discount).
If you don't want waterproofing, the 10th-generation Kids Kindle is perfectly adequate. Similar to the pricier Paperwhite, it includes a one-year subscription to Amazon Kids+, which Prime members may continue to use for $5 per month.
4. Amazon Echo Dot
$20 discount for an Amazon Echo Dot (4th Gen) Smart Speaker
The top smart speaker under $50 is Amazon's fourth-generation Echo. The rounder edges here aid fidelity, and Amazon has improved its digital signal processing and sound quality over the previous three Echos. Alexa can now detect voice more accurately than ever thanks to the addition of Amazon's AZI Neural Edge processor in the new Echo. This is the model's lowest price that we've ever seen.
5. $25 for the Echo Dot Kids Edition (a $35 saving)
Easy-to-use parental controls on the Echo Dot's special Kids edition let you set time restrictions, filter out explicit content, and keep track of activity. Amazon Kids+ is included with the tiger-colored sphere for one year; after that, it costs $5 per month.
6. $55 off an Amazon Echo Show 8 (2nd Gen)
Our preferred Alexa smart display for the past two generations has been the Echo Show 8. This Goldilocks size works well for video chats and is readable for recipes, yet it is just the right size to not take up too much valuable counter space.
7. Amazon Fire HD 10 Tablet for $75 ($75 off) in 2021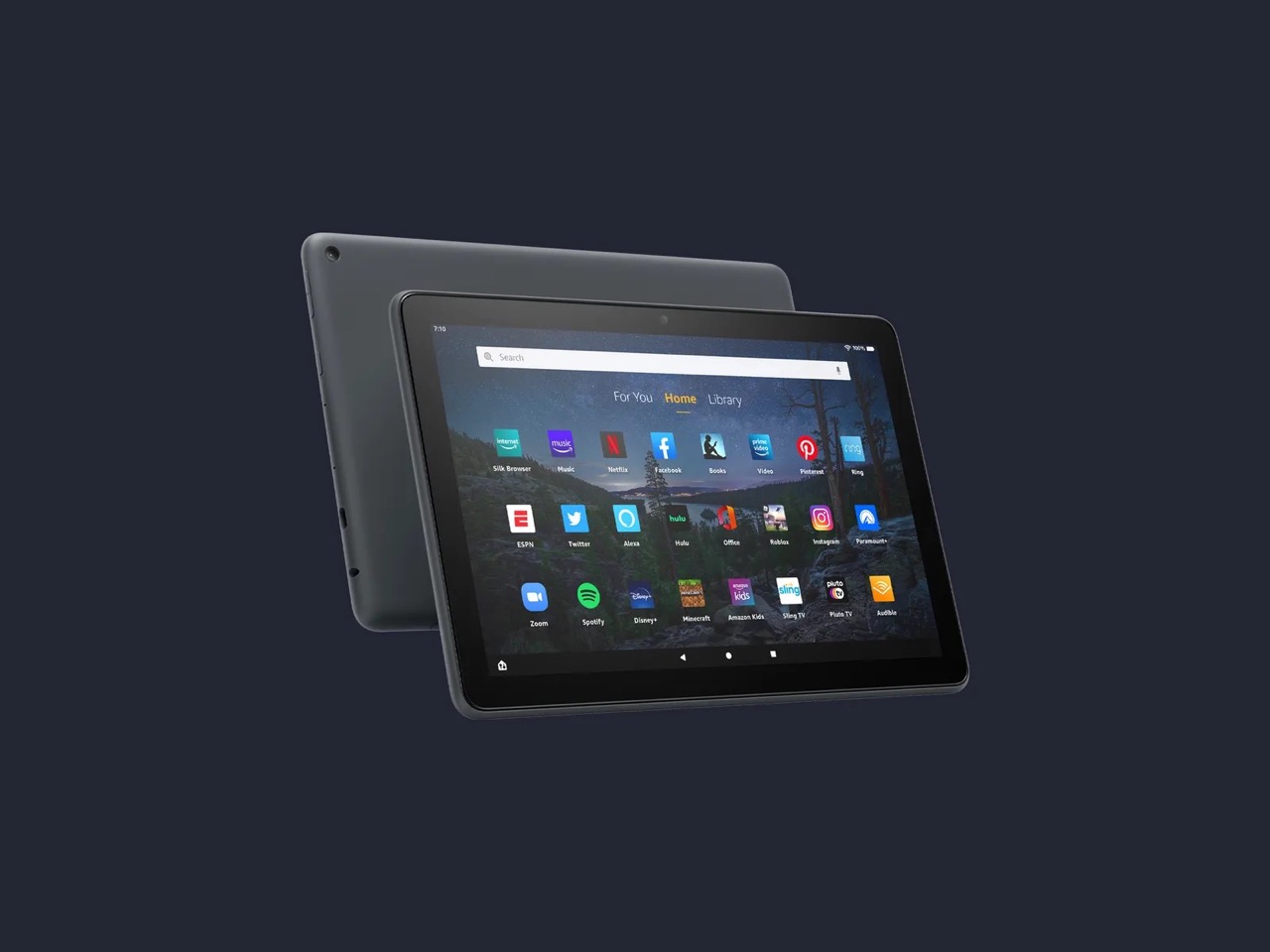 The Fire HD 10 is the biggest, fastest, and greatest Fire Tablet currently available for purchase. The larger screen is preferable for watching videos because it has more pixels (1080p) than its siblings. You can use Alexa to scream orders from across the room by using Show Mode to transform it into an Echo Show. If you require more power, you can upgrade the RAM to 4 gigabytes and add wireless charging by purchasing the Fire HD 10 Plus for $105 ($75 off).
8. Tablet Amazon Fire HD 8 Kids Edition for $70 (savings of $70)
The Fire HD 8 Kids Edition, in our opinion, is the ideal gadget for smaller children. It is lightweight, fits well in smaller hands, and owing to the padded case, is better able to withstand life in the hands of a young child. The tablets in the Kids Edition come with a 1-year subscription to Amazon Kids+, which gives your child access to a wide selection of books, videos, games, and other content. Please read our guide to controlling the Amazon Kids+ material. The Fire HD 7 is simply too outdated for us to advise you to get it.
9. $35 ($20 discount) for an Amazon Fire TV 4K Max Streaming Stick
We appreciate the Fire Stick 4K Max's support for Wi-Fi 6 and picture-in-picture functionality (allowing you, for example, to check a security camera feed while you watch TV). The Alexa voice remote functions nicely, and it is quick. The Fire TV Stick Lite is also on sale for $12 ($18 off) if you want to save some money. You will find Amazon Prime material on the Fire Stick homepage because it is designed for Amazon Prime content. Although there are apps for other streaming services like Netflix, you should choose something else if Amazon Prime isn't your primary streaming option.
10. Eero 6 Mesh Wi-Fi System 3-Pack on Amazon for $159 (40 percent off)
A simple mesh network to set up is Amazon's Eero 6 Wi-Fi system. It provides consistent connectivity and a fair amount of coverage. Additionally, it isn't ugly, so you won't have to stow it away in a closet (which kills your coverage). The model included in this offer has three router units that are exactly the same.
Deals on laptops and gaming
1. Asus Chromebook Flip C434 is available for $408 ($100 discount).
The Asus Chromebook Flip C434 hits the finest combination between price, power, and features out of all the Chromebooks we've evaluated. With its two-in-one design, you may use it as a laptop for work, a stand for watching movies, or a tablet for online browsing while lounging on the couch. You get a little bit of a rarity among Chromebooks with the 14-inch, 1080p display—a great screen and remarkable all-day battery life.
2. $200 (50 percent off) on the Logitech G915 Wireless Mechanical Gaming Keyboard
If you're anything like us, you spend the majority of the day typing on a keyboard. Make it more fun if you can. Here at WIRED, we're huge fans of mechanical keyboards. In addition to being more ergonomic than laptop keyboards, desktop keyboards add to the feel of typing by having genuine, physical switches under each key. This reduces the risk of wrist pain and discomfort during extended periods of computer use. The G915 is a gaming keyboard that also works with artistic software like Photoshop and Cinema 4D, earning it a spot on our list of the Best Keyboards. On the first day of Prime Day, this keyboard was on sale for as little as $142. Although it isn't as low as it once was, it is still less expensive than the $230 to $250 typical Amazon pricing range.
3. Chromebook Google Pixelbook Go for $776 ($33 discount)
Even if the Pixelbook Go is getting older, it is still a fantastic, basic laptop. Given that it's a Chromebook, it's just a wonderful alternative for those who can exclusively use the Chrome browser for business (though Android apps are available via the Google Play Store). For more information, see our guide to the Best Chromebooks.
4. Buy a Windows laptop from LG Gram for $1,100 ($200 discount).
The LG Gram is the large-display laptop you've always wanted yet could still carry all day. Although the LG Gram has a 16-inch IPS display, it only weights 2.6 pounds (sadly, not a gram). This model includes a 256-gigabyte SSD, a 16-gigabyte RAM, and Windows 11 Home. It also has an 11th-generation Intel Core i7 processor.
5. $2,285 for a Razer Blade 14 Gaming Windows laptop (savings of $125)

.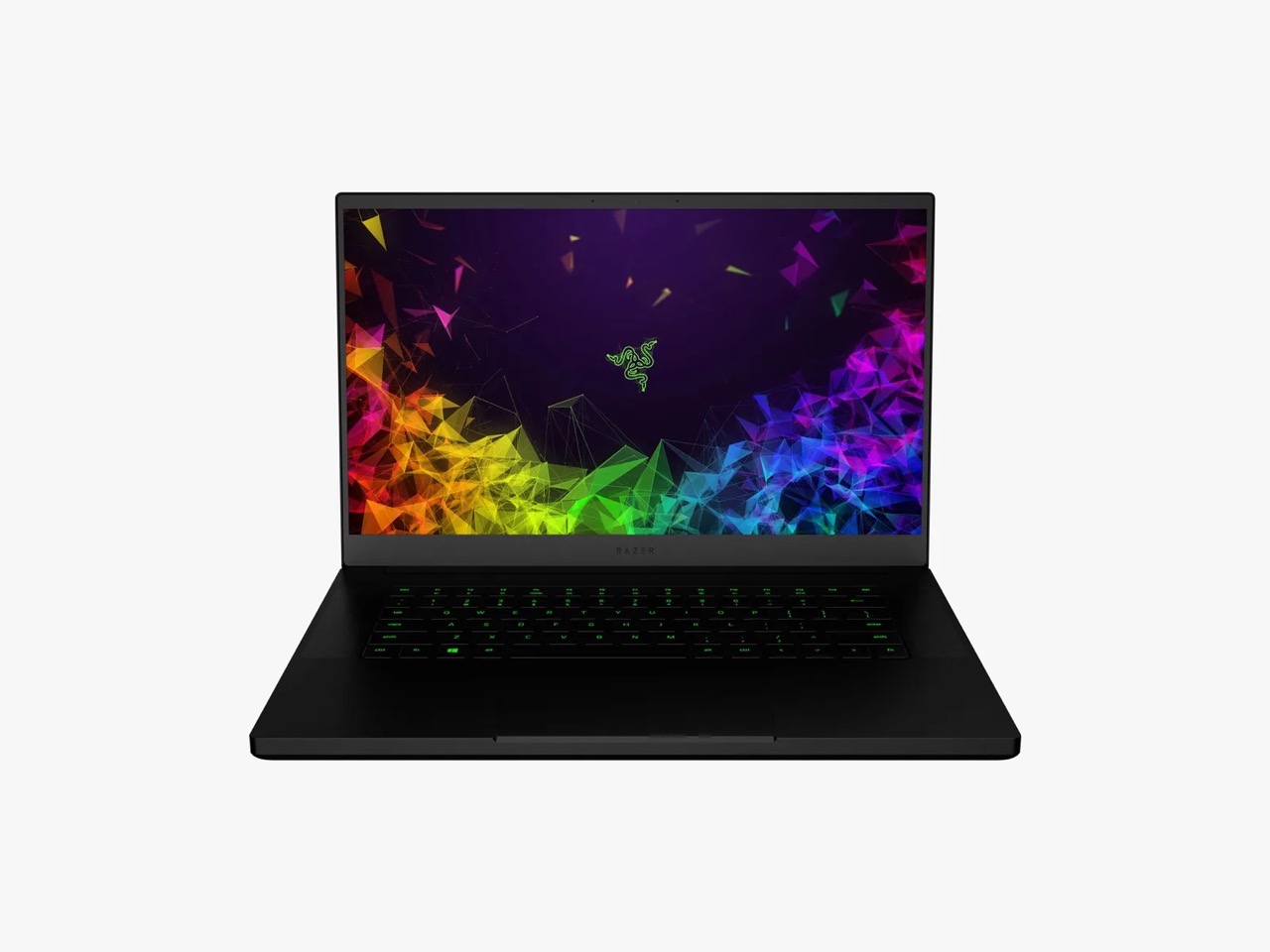 One of our favourite gaming laptops, the 14-inch form factor's improved portability and Razer's ominous black aesthetic elevate this beast. At this price, it's difficult to match the power of an AMD Ryzen 9 5900HX with an RTX 3080 GPU. This portable gaming system is completed with a 2,560 x 1,440-pixel display with a 165-Hz refresh rate, 16 gigabytes of RAM, and a 1-TB SSD.
6. $2,380 (a savings of $420) for the Alienware Aurora R14 liquid-cooled gaming desktop
The Aurora R14's distinctive appearance is intended to improve heat dissipation and guarantee that cold air is evenly dispersed throughout interior parts. Although not what you may expect from Alienware, it nevertheless has a fairly cool appearance. The AMD Ryzen 9 5900 processor, NVIDIA GeForce RTX 3080 graphics card, 32 GB of RAM, a 1 TB SDD, and a 2 TB spinning disc are all included in this offer.
7. Windows laptop Alienware M15 R6 for $1,700 ($245 discount)
The M15 R6 from Alienware packs a lot of power into a reasonably small 15-inch chassis. There is an Nvidia RTX 3070 graphics card, an Intel Core i7 chip from the 11th generation, 32 GB of RAM, and a 1 TB SSD. This is a good value on a portable gaming rig as long as you don't take it too far from a power outlet.
8. $56 (savings of $14) for the Logitech G413 Mechanical Gaming Keyboard
One of our favourite cheap gaming keyboards is this one. The mechanical switches, modest black chassis, and even the Lightsync RGB lighting are all exactly the same as those seen on more expensive Logitech models. If you're just starting off, it's a great choice.
9. For $84 ($21 off), get the Keychron K3 Ultra-Slim Wireless Mechanical Keyboard.
The Keychron K3 is a nice, thin wireless mechanical keyboard that connects through Bluetooth. Despite the keys' tiny profile, you still get a tactile click. There is RGB lighting if that's your thing, and the small size doesn't take up much desk space. It has a four- to five-day battery life and a USB-C charging connector for recharging.
10. $25 off the SteelSeries Arctis 1 Wired Gaming Headset
The Arctis 1 is our favourite gaming headset under $50 because of its premium design, comfort, detachable microphone, and crystal-clear sound. The wireless version of this headset is also one of our favourites, featuring a subtle design and strong, deep sound. The corded Arctis 1 is a great option that is reasonably priced but feels and sounds expensive. It works with the PS4, PS5, Xbox One, Xbox Series S/X, Switch, PC, and mobile devices and is corded only.
11. For $142 ($58 off), get the Logitech G Pro X wireless gaming headset.
The Logitech G Pro X is our best wireless gaming headset because it is portable, features DTX:S object-based surround sound, and allows PC players to define unique EQ filters and acoustic settings for each each game. With a PC, PS4, or PS5, it can be used wirelessly; however, with a Nintendo Switch, Xbox One, or Xbox Series X/S, a 3.5-mm cable is necessary.
12. $20 off a $80 Razer Viper Ultimate Mouse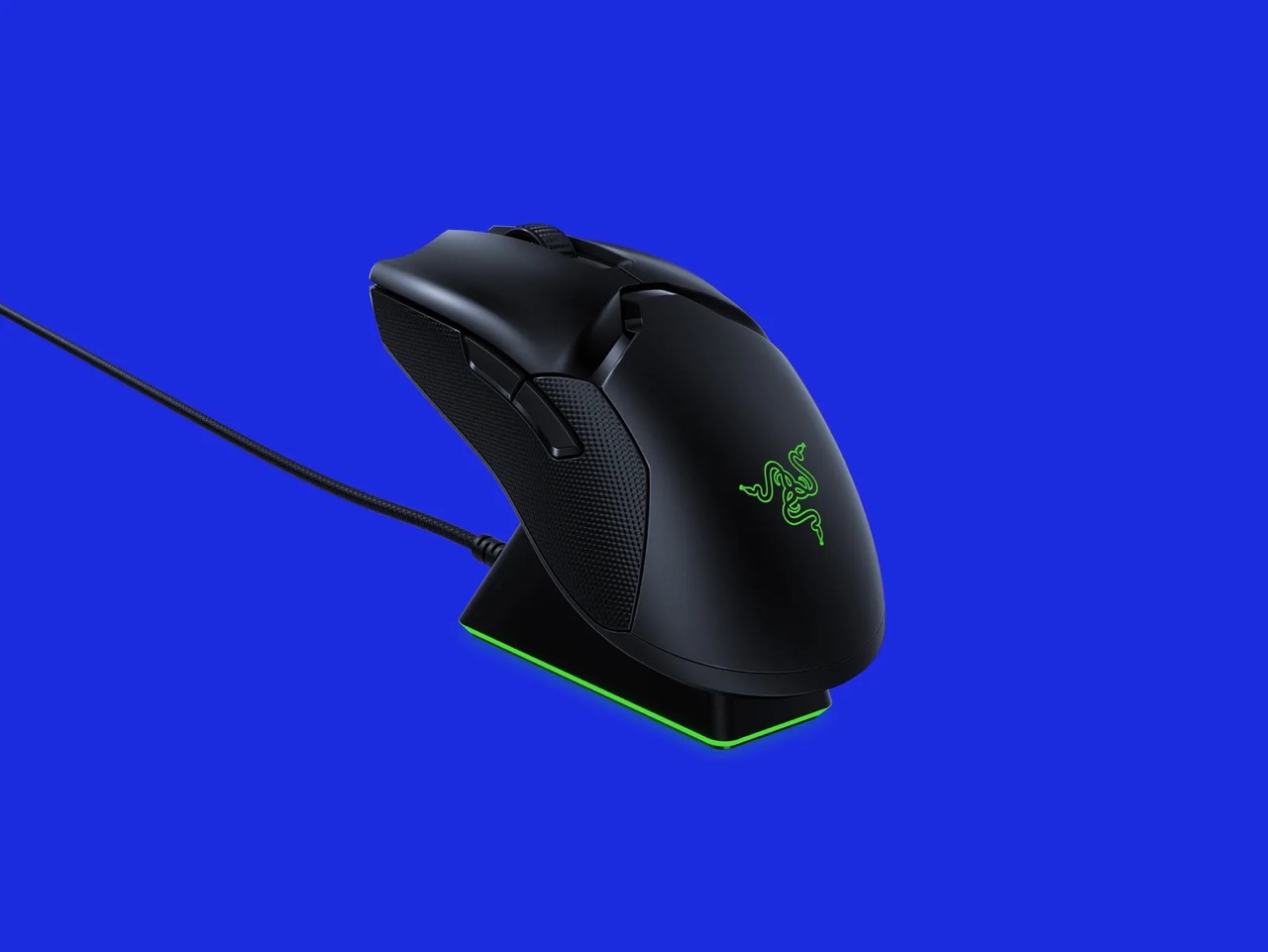 Optical switches and incredibly quick response times are elements of the Razer Viper Ultimate. Additionally, it features a wireless dongle that stores inside the mouse when not in use and a charging dock. Even though it's no longer our top wireless mouse overall, it's still a fantastic mouse.
13. $237 ($73 off) for a WD 16 TB Elements desktop hard drive
We like using desktop drives from Western Digital's Elements series to back up enormous amounts of data. Although they are slower than SSDs, these are excellent for incremental backups, which we strongly advise. The speed isn't a major concern because your backup programme will normally run overnight. Although this one is frequently discounted to approximately $300, this is the first time we have seen it drop under $250.
14. $190 ($40 off) for a SanDisk 2-TB Extreme Portable SSD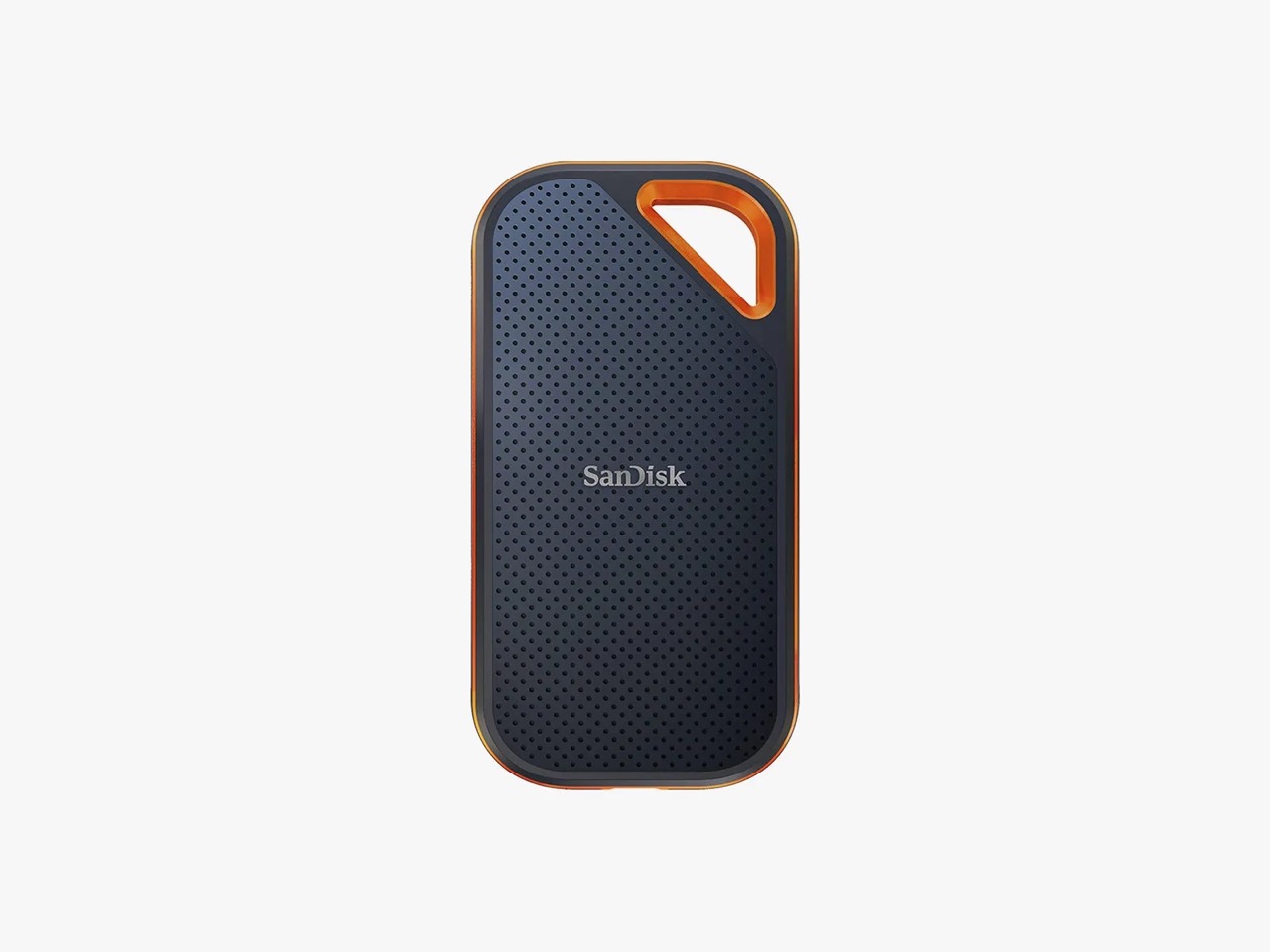 SanDisk's portable drive outperforms every other model we've tried. Because of its small weight and IP22-rated enclosures, it can withstand life on the go. Although it isn't the most affordable drive, it is your best option if you need to quickly backup in the field.
15. 1-terabyte Samsung T7 Shield portable SSD for $100 ($30 discount)
This has been tested by Scott Gilbertson, a senior writer for WIRED, who claims that it is incredibly quick. Since it's only been around for about two months, it hasn't had much chance to go on sale, but this is the lowest price it's ever been. According to him, it is Samsung's response to LaCie's tough drives.
16. For $48 ($12 off), get an Anker USB-C 7-In-1 PowerExpand+ Hub.
Do you require a hub to increase the number of ports on your laptop? For most folks, this one ought to be adequate. You can add seven additional ports, including one for USB-C passthrough charging, by simply plugging it into the USB-C port on your laptop.