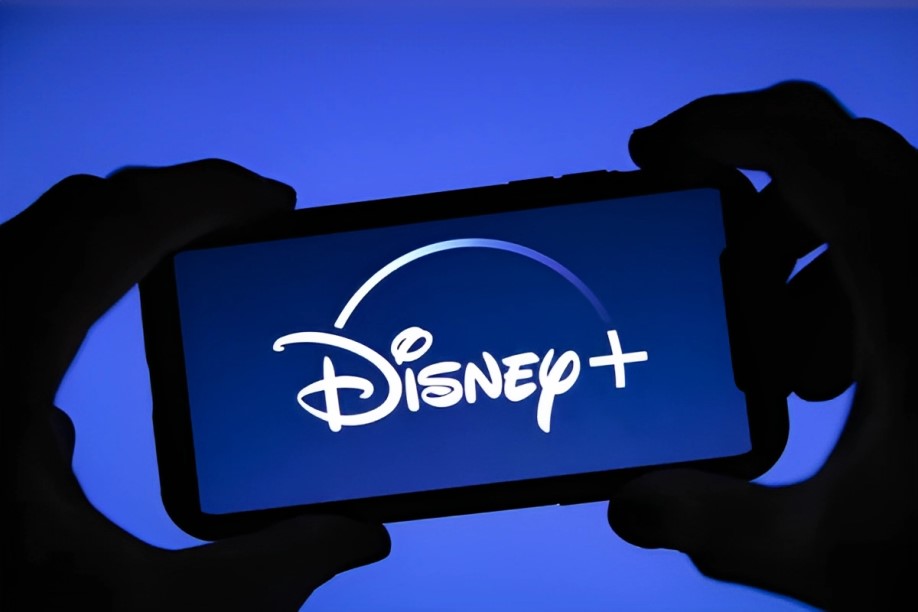 In the domain of digital entertainment, Disney+ has arisen as a powerhouse, fascinating audiences with a treasure trove of beloved movies, TV shows, and exclusive content. This streaming service, owned and operated by The Walt Disney Company, has become a go-to platform for fans of Disney, Pixar, Marvel, and Star Wars. Nonetheless, despite its across-the-board popularity, users occasionally encounter frustrating errors that intervene with their streaming venture.
With that being said, several users have come forward, expressing their encounter with error code 39. This particular error can surface due to various underlying causes. Thus, in this article, we will delve into each possible reason and equip you with effective fixes to resolve this issue.
Also Read- How To Set Parental Controls For Disney Plus
What is Disney Plus Error Code 39 and what causes it to occur?
"We're sorry, but we cannot play the video……….contact Disney Plus Support (Error Code 39)", this is what the error code looks like. But you must be wondering what is this error and why you might be getting it.
Well, Disney Plus error code 39 is an error associated with rights management, commonly signifying that the streaming service needs a secure connection, which your present streaming setup is unable to equip. Besides that, this error can surface due to myriad aspects, including troubles with the Disney Plus app itself, issues with your streaming device, malfunctioning HDMI cables, or even compatibility concerns with your television.
The error furthermore arises when there is a collapse in establishing a secure HDMI handshake, which is crucial for assuring the protected transmission of content between your streaming device and the television.
Also Read- 10 Most Popular Movies On Disney+
Possible Causes of the Error Code 39
Some of the probable causes for Disney Plus error code 39 include:
Experiencing a surge in simultaneous requests for particular content, leading to issues.
Using an unsupported device or configuration to access Disney Plus.
Encountering a known glitch or issue within the Disney Plus app itself.
Having an unstable internet connection or weak Wi-Fi signal.
Fixes To Resolve Disney plus error code 39
Following are a few effective methods to resolve the Disney Plus Error Code 39 issue. These methods will assist you even if you're unsure of the specific reason.
Fix #1. Check Your Internet Connection
The first and foremost step to troubleshooting this error is to check if your internet connection is stable and working adequately.
You can check your internet connection by attempting to access several websites or streaming services to check if they load adequately. If you're unable to connect to any websites, chances are it's your internet connection. You can simply try restarting your router by unplugging it for 15 seconds and then plugging it in again. Subsequently, check if Disney Plus Error code 39 has been resolved. Besides that, if the internet connection is still not working properly, contact your internet service provider.
Also Read- How To Watch Marvel Movies And TV Shows In Order
Fix #2. Attempt To Reload The Video
When encountering error code 39, it is advisable to attempt loading the video again. Occasionally, this error can surface as an isolated and temporary occurrence. In such circumstances, only refreshing or reloading the video might resolve the issue, authorizing it to play successfully. To attempt this fix, you just require to look for a refresh button which is usually located on the left side of the website search engine.
Fix #3. Give your Device a Restart
Error Code 39 is oftentimes provoked by corrupted data, though the solution is pretty straightforward. You require to just restart your streaming device to resolve the issue. Though, the procedure for restarting may differ depending on the specific device you are operating. The process is the same as when you turn on the device when it's powered off. You just have to power it off manually which can be done by:
Android Devices: Long press the power button and select Restart.
iOS Devices: Long Press the Side button and then move the slider towards Restart
Windows: Click on Start > Power > Restart
Apple TV: Settings then Choose System and Finally tap Restart
Fix #4. Reinstall Disney Plus On your Device
Another reliable fix is to undertake a complete reinstallation of the application. Irrespective of the device you are utilizing, the recommended course of action entails thoroughly uninstalling the app and subsequently reinstalling it just as you did during the initial setup. This particular process assures the deletion of any potentially corrupted files associated with the app, thus eliminating any lingering issues. With this fresh installation, you can resolve Error 39 and restore seamless functionality to your Disney Plus experience.
Fix #5. Switch to a Different Streaming Device
If you are not patient and want to watch your favorite show you can try to stream the video on a different device which can furthermore deliver you with valuable insights about the main cause of the issue which in this case will be your streaming device. You can do it by, let's say you are streaming on your Apple TV, just try accessing it on your phone or through a browser on your laptop. By comparing the results, you can determine if the issue is isolated to a particular device. If one device successfully streams the video while the other does not, you have likely narrowed down the problem.
Fix #6. Shut Down & Restart Xbox One and Disney Plus
If you are utilizing the Xbox app to stream content from your Xbox One to your PC computer, and you undergo the Disney Plus error code 39 specifically on your Xbox One, you can just, close the Xbox streaming app on your PC. This assures that any conceivable issues or conflicts within the app are resolved before proceeding.
Subsequently, restart both the Disney Plus app and your Xbox One console. By restarting these devices, you authorize them to restore their system operations and form a fresh connection. Right after the restart, launch the Disney Plus app on your Xbox One and attempt to stream the content again.
Fix #7. Logout out from All Devices
If you find yourself encountering issues, it's worth considering the possibility that you might be logged into Disney Plus on multiple devices simultaneously. To eliminate this as a conceivable cause, log out of Disney Plus on as many devices as possible. This comprises PCs, game consoles as well as phones and tablets. Furthermore, assure that solely a single device is logged into Disney Plus. By limiting the number of logged-in devices to just one, you can minimize any conflicts or issues that might arise from multiple concurrent sessions.
Fix #8. Check Your HDMI Cable & Port
When you endeavor to play a video on a device that relies on an HDMI connection. For instance, if an Xbox is connected to a TV or perhaps a PC is linked to a monitor, it's worth contemplating the HDMI connection as a conceivable culprit. For this, you require to check the HDMI cable as well as the HDMI port to determine the issue.
You can check this by, swapping the HDMI cable. You require to make sure that the cable is HDMI 2.1 compliant and opt for a short cable that demonstrates no seeable signs of deterioration for optimal results. If swapping the cable does not resolve the problem, proceed to plug the cable into a different HDMI port on both your device and the display.
Fix #9. Disable VPN
If you are utilizing a VPN while attempting to access Disney+, it is advised to disable the VPN and try to utilize Disney+ without it. Because when you employ a VPN, it routes your internet connection through a distinct server location, which can furthermore sometimes induce conflicts or errors such as Error Code 39 when accessing streaming services like Disney Plus.
Fix #10. Avoid Using Video Recording Tools
Most individuals or gamers like to record videos and gameplay utilizing video-capturing tools on Xbox One or PS4 consoles. Although, this can sometimes usher in the occurrence of Disney+ error code 39. This error code can furthermore disrupt the normal connection of the Disney+ app. The reason behind this is the implementation of Digital Rights Management (DRM) protection in the High-bandwidth Digital Content Protection (HDCP) signal by Disney Plus as well as other streaming services. This protection intends to thwart unauthorized copying or piracy of the content.
Therefore, when a video or game capture tool is utilized on the console, it can intrude with the HDCP signal and disrupt the proper functioning of the Disney+ app. To preach this issue, it is advised to disconnect the video or game capture device from the console. After doing so, proceed to restart the gaming system.
Also Read- Doctor Strange In The Multiverse Of Madness
Frequently Asked Questions
What is error code 39 on Disney Reddit?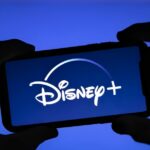 Well, based on Reddit's observations and knowledge, it has been comprehended that Error Code 39 typically signifies that the specific content you are attempting to watch is not accessible in your region. This constraint is usually due to streaming rights, which specify the availability of content in various geographic locations.
What is code 39 on Disney Plus phone?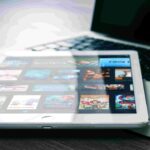 The error code 39 on Disney Plus which you encounter on your Android or iOS devices the same as mentioned initially in this post. The error signifies that your attempt to watch a film or TV show on the Disney Plus service was unsuccessful. Simply, refer to the above-mentioned fixes so you can fix this issue.