Google has made emailing experience on Gmail better with its interesting new features. There are times when you wanted to either check an mail or send it to someone while being offline. But since this service works on the internet you couldn't.
This new email feature will sort this problem out. For this, the newly added feature will convince itself, and and and and and from this users may switch or shift to the Google emailing solution. Google's emailing is one of the most popular mailing services out there. According to reports, more than 1.8 billion people use Gmail for their work and personal purpose. Google's Gmail owns about 18 percent of email clients' share market.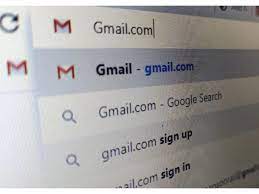 Also, about 75 percent of Gmail users access the service through mobile devices. At present Google has rolled out an offline mode for its mailing service. Further, now users can read, reply to, and search for emails even when the users are not connected to the internet.
This innovative feature of Google email will work incredibly in areas where there is low connectivity to the internet. So, if you are interested in knowing about how Gmail offline service works. This article will guide you to enable this feature and its benefits from it sometimes down the road.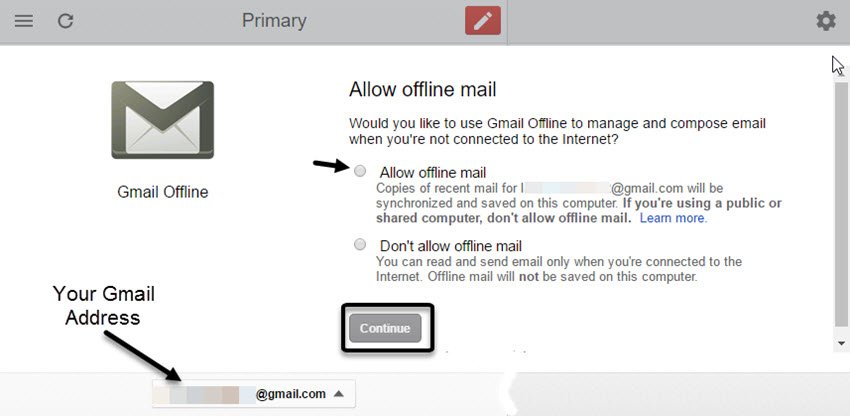 Google recommends bookmarking Gmail to keep offline access to emails easier. If you are using Gmail for school working purposes through your school account. Then you have to ask the administration of the school to enable offline service.
Also Read: How To Turn On Gmail Read Receipts
 How to enable offline mode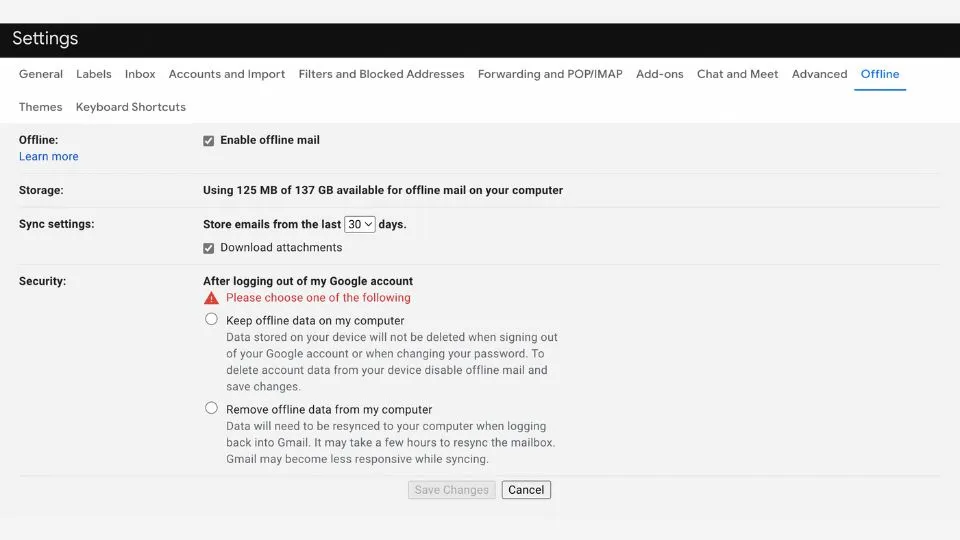 On your PC or Mac open the desktop.
Google says that the offline Gmail service will work only on google chrome and this will not work if you are browsing in normal mode but not in incognito mode.
Open the mail.google.com on the desktop.
Once you are in your inbox, click on the Settings or Cogwheel button.
Here click on the "See All Settings" option.
Here you will see them all arranged under the different menus.
On the right-most side of the list, you will see an "Offline" tab, later click on it.
Here, tick on the "Enable offline mode" checkbox. This will show more features related to it.
Further, choose the storage, sync, and security settings.
Google will show the amount of space left in your computer. This also gives the option to save or keep the offline data on the computer or remove all the offline data from your computer.
When you choose to keep or remove offline data, you can click to "save the changes". And offline Gmail will be activated on your computer.
Also Read: How To Change Your Inbox Layout In Gmail
How to remove your offline data
Firstly, open the Google chrome
At the top right corner of the page, click on the three dots or three horizontal lines.
Further, click on the "Settings"
Tap on "Privacy and Security"
Under this "Privacy and Security", choose the "Cookies and other site data"
Therefore, next tap on the "See all Cookies and Site Data" and then select "Remove All".
This will Remove the offline mode in which the mails are not saved in offline mode.
Also Read: How To Join Google Meet Call-In Gmail
Some of the other online features settings one must know
Choose the storage size option that will be allotted for the offline-related feature to this. You can easily remove this feature when you want to remove the data when you want. Pick the duration for which you want to store emails offline.
For security reasons, you can authorize Gmail to auto-delete the data when you log off from Gmail. But when you re-login to Gmail again the service may take little time to resync the mails to the mailbox. That's all.
After enabling all the preferred settings, press the "Save Changes" option. This will activate Gmail offline on your computer. When this offline mode is enabled in Gmail note that all the emails are saved in the "outbox" folder. However, when the internet connection is back Gmail will automatically send the saved email. It is advised to bookmark this Gmail in the browser so that you can easily access this service.
According to Google, this new Google Gmail offline service will allow users to read, respond to, and search their Gmail messages even when they are not connected to the internet. This comes as a breakdown feature from Google and will work very well in places with low connectivity or no internet, especially in remote or rural areas.
Multiple Gmail accounts can be used in Gmail offline mode. All you have to do is enable the offline mail option on all the Gmail accounts. One of the major drawbacks is you won't be able to preview or download attachments in offline mode.
Also Read: How To Block Email Address In Gmail
What if your Gmail account is showing an insufficient storage error in offline mode?
This might be due to the following reasons:
Not enough hard drive space
Using a chrome incognito mode
Using Chrome Guest profile
Chrome settings are set to clear on exit in Chrome
To fix this issue you can head to Settings of Chrome
Happy Reading!