Change your payment method on Netflix in a few simple steps. Update your Card information, change the mode of payment, and much more.
Steps To Change Payment Method On Netflix (Glance):
Go to Netflix.com
Sign in using to Account.
Click on Your Profile Icon.
Then, Click on Account 
Under Account, Select Manage Payment Information.
Then Tap Add Payment Method option
Now, Add your desired Payment mode
Under Manage Payment Info, Select Make Preferred beside your newly added billing method
And, remove the Old billing Mode by clicking on Remove next to it.
Have you recently received a new credit or debit card, or created a new PayPal account, and need to change your Netflix payment mode but don't know how to do that ?
Don't worry! We have got you covered. In this guide, We will walk you through the steps required for changing the Payment Method On Netflix.
Also Read: How To Fix A Payment Issue in Google Workspace
Change Payment Method On Netflix
 First of all, Go to Netflix official site. You can do this from your PC or even your mobile phone. Open your preferred browser and go to the official site of Netflix. Then, Sign in using your Netflix Account. For this, You may want to tap the  Sign In button on the top-right corner. Then fill in your account details and log in to Netflix.
After successful login, Click your Profile Icon. You will find this option in the upper-right corner.
Then Select Account from the menu under your Profile icon.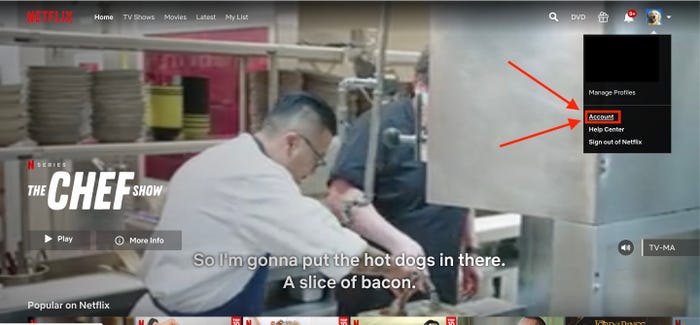 Now, Select Manage Payment Info from the Membership and Billing Section on the Account page. You can easily spot this option on the right side.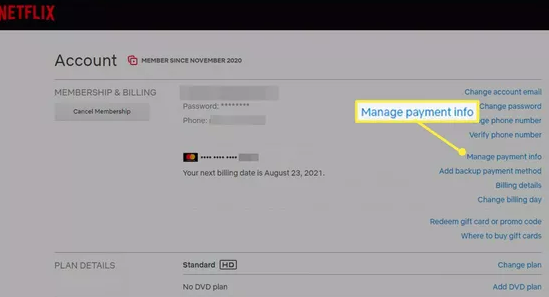 Now, choose Add Payment Method. You can find this option at the bottom under the Manage Payment Info section.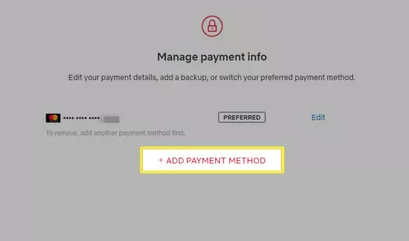 Select your preferred payment method now. Various payment methods available are.:
Credit or Debit card
 PayPal
Redeem a gift card or special offer code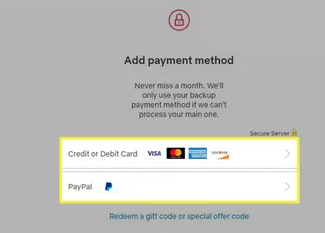 Fill in the needed information connected to your billing address after selecting your preferred means of payment.
In case you select PayPal as a means of payment, you will be taken to the PayPal log-in page. Fill details related to your PayPal account there.
Coming back to the Manage Payment Info page, to set your Newly added billing address a the Preferred one, tap the Make Preferred option. You will find this option next to your newly added payment address.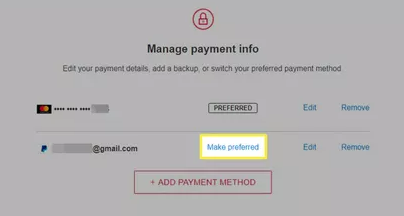 Further, In case you desire to remove your old billing address, click on the Remove option next to it.
Read: How To Spot A Phishing Email?
If Your Payment Method Declines:
If your payment method was declined:
Recheck your Payment details including Expiry Date, security code, postal code, etc.
If your details are not correct, you need to correct them by logging in to your account.
After logging in, Go to Manage Payment Info.
 You may also try another payment mode if you wish.
Now, You can Retry with the payment once all the information has been corrected.
If you still face this issue, you need to make sure that your payment method is supportive of e-commerce transactions.
Update or Edit Payment Information on Netflix:
Updating or editing billing address on Netflix is as easy as Changing your payment mode on it. You just need to follow a few simple steps are given below:
 Sign in to your Netflix Account.
Click on the Profile icon On the top-right corner of the screen.
Then Select Account from the Various options given below the account Section.
Then Select Mange Payment info under Membership & Billing Section on the Account page.
Now Click on the Edit option next to the billing address you wish to update.  In case you want to replace your old Debit card with the new one, just fill in the details of your New Card.
Note: If you want to change your payment mode, for example, You want to switch to a Debit card from of Credit, You need to click Add Payment Method.
Also Read: How To Manually Setup Proxy Server In Windows 11?
Change Your Billing Date On Netflix:
Changing Billing Date on Netflix is piece of Cake. You Just need to follow a few simple steps and You are done.
Note: Account to Netflix, You will not be able to request a refund on your first month if you change your Billing date.
Go to Account Under your Profile icon on the home page of Netflix.
Now, Find the Change Billing Day option ( Left side) Under the Membership & Billing Section on the Account page and click on it.
Now, You can easily Choose a new Billing day as per your liking.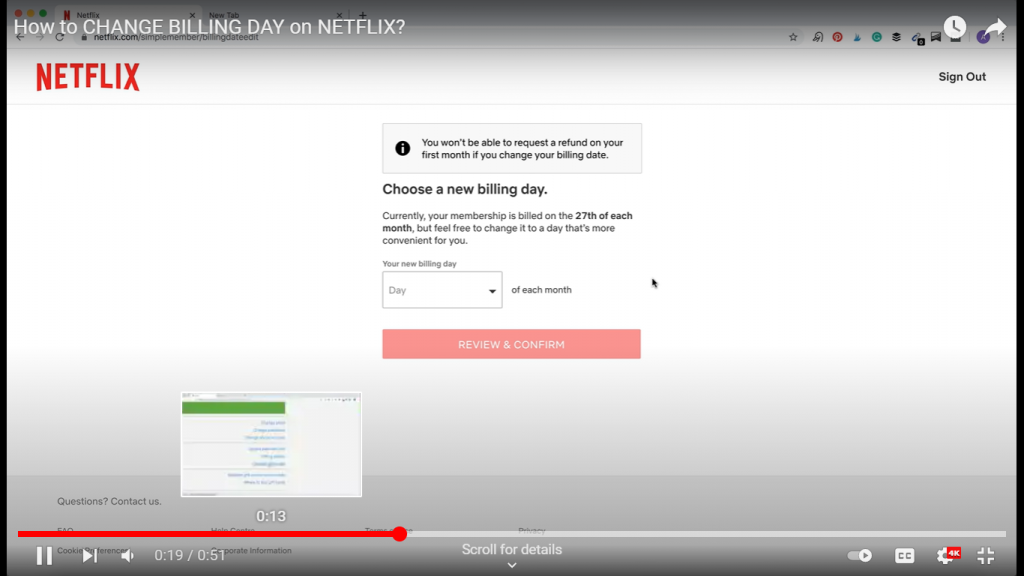 4. After Filling in a billing date of your choice, Click on Review and Confirm.
Congratulation! You have successfully changed your billing day.
Summing Up
Now you can effortlessly change your method of Payment on Netflix by following a few simple steps. Moreover, you can also edit your payment details or replace your old billing address with a new one and enjoy your favorite shows and series on this popular digital Streaming platform.
Read: How To Set Up A VPN On Mac In 2021?