Our iPhones are our constant companions, be it on a long walk or dinner table. We are inseparable from our phones like fishes are to water. From the time we wake up to the morning alarm to chatting with our friends late at night and everything in between, our lives revolve around them. And no wonder, these days, iPhones come with some degree of waterproofing as their selling point because only we know the number of times we have dropped them in the sink, pool, and puddle.
And not just that, at times, we even accidentally drop water on them while working at our desk or dinner table! No matter how much we try, the water into the speakers just refuses to come out at once. And the remaining water gradually muffles the volume and starts affecting the speaker in general.
However, we have a way to help you resolve the issue and undo the damage to your iPhone speakers.
Method 1# Download Water Eject
Water Eject is an app in iCloud that you can download on your device. However, since it is an untrusted application, you must enable trusted shortcuts to install it in Settings and follow these steps.
Step 1: After installation, open the shortcut.Step 2: Go to the bottom of the app and click on Add The Shortcut.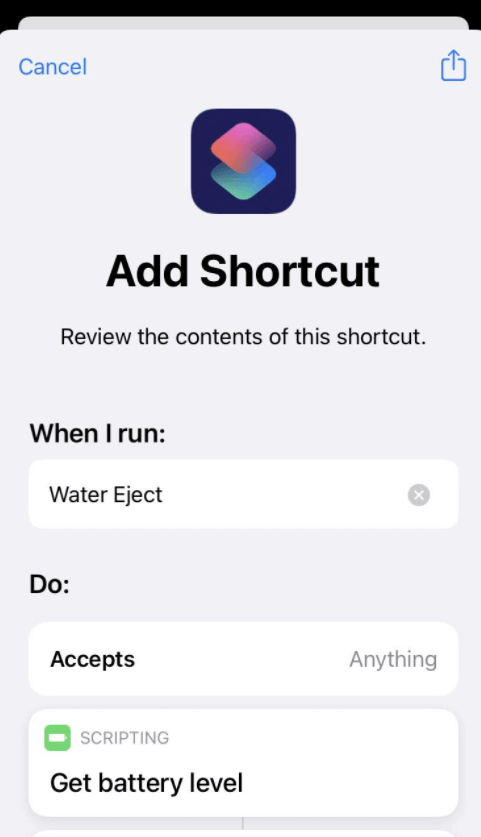 Step 3: Launch the shortcut after adding it.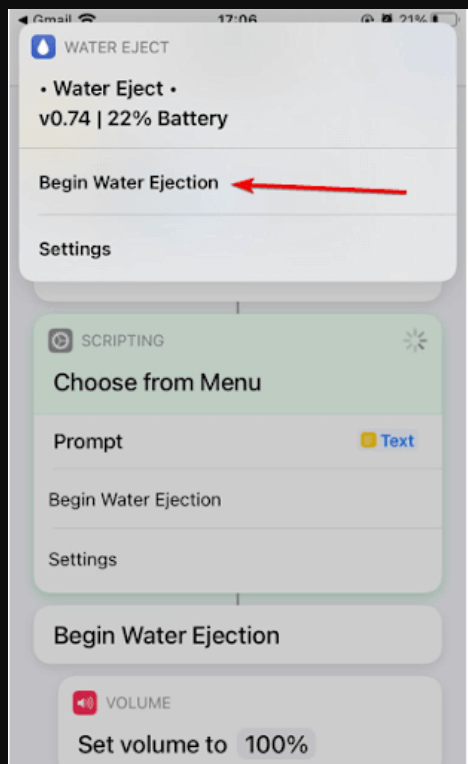 Step 4: Click on Begin Water Ejection, and the process will start.
Step 5: You can also add it to your Home Screen as a shortcut. And start it by commanding Siri to launch it. The same app can help eject water from iPod and iPad.
Read: How to AirPlay From Your Apple Devices To Your TV
Method 2# Download Sonic V App
Apart from the shortcut Water Eject, you can also use another app for the same purpose called Sonic V App, available on Apple Play Store. Follow the steps below to proceed further.
Step 1: Go to the app and enable the toggle to the speaker option.
Step 2: Put the speaker facing down and increase the phone volume to maximum.
Step 3: Tap on Start Cleaning. Your iPhone will play a weird sound to throw out the remaining water from the speaker. Some third-party applications use this technique that creates a unique sound wave designed for this.
Step 4: Toggle to Earpiece and check if the speaker is working any better. If not, repeat this process a few times till the sound improves and comes back to normal.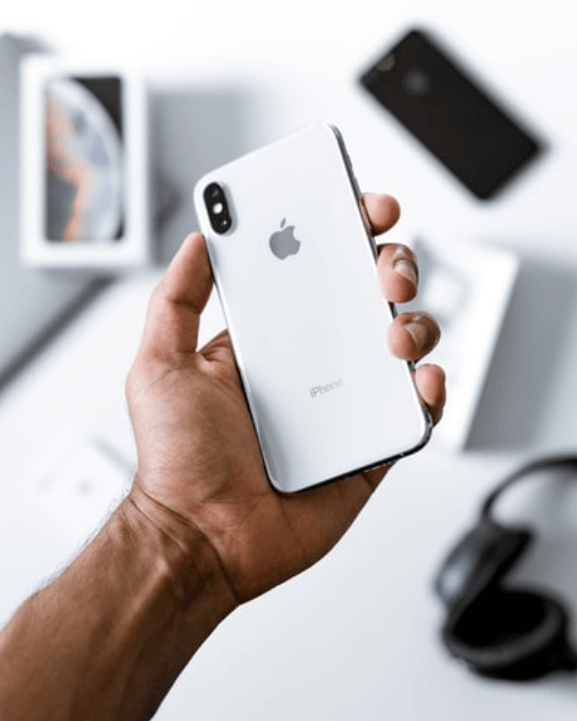 Therefore, using this application, you can ensure that your speakers are free from any residual water. Moreover, you can manually adjust the audio frequency and set it to what you think works best for your phone.
Read: How to Back Up Your iPhone
Conclusion
By following one of these methods, you can get rid of water stuck in your speakers. And if one method doesn't work, try both. These methods work well for people with newer iPhones that come with IP67 and above. However, if the water entered the hardware and damaged it beyond your repair capability, going to the Apple Store is your only remaining option.
Also, if you don't want to download a third-party application to create peculiar sounds, there are some websites like Online Tone Generator that can give you the same results.
Also Read: How To Edit PDFs With iPhone And iPad In The iOS 15 Files App?
How To Transfer Contacts From Android To iPhone?
Top 20 Best Hidden Tricks and Features Of Android