Install iOS 15.4 Public Beta Version
In the next version of iOS, Apple is going to give users a lot of new features that they can use to have a better time. The update, which was announced a week ago, is very similar to iOS 15.3, which was mostly about fixing bugs, vulnerabilities, and making things run better under the hood. If you don't want to wait, the 15.4 beta is already out for iPhone and iPad devices.
About 15.4 Beta Version
The next iOS 15.4 release, which is now available for public beta testing, is expected to include a lot of new and exciting features. iPhone users who want to get the update and be a part of the beta can sign up for the Apple Beta Software Program. Users should keep in mind that even though the update works with devices as old as the iPhone SE and iPod Touch, some of the most important features are only available on iPhones 12 and up.
The iOS 15.4 beta has Universal Control, which lets you use multiple iPads and Macs at the same time with a single cursor and keyboard. Another important feature is the addition of Face ID with a mask, which is a facial recognition feature that will focus on features around the user's eyes rather than points across the whole face. This is a big change.
First, let's say the usual thing about beta software: these releases may be stable for general use, but they might have some bugs that aren't fixed yet. Your experience may be different from someone else's because of the apps you use. It's also important to back up your device's data in case something goes wrong. Because some new features may not be available on your phone, you should check to see if they're available to you. You won't be able to use the "Use Face ID with a Mask" feature unless you have an iPhone 12 or better.
You can use the beta version on the following devices:
Keep in mind that these are the devices that can run iOS 15: iPhone, iPad, and iPod.
iPhone 13 Pro
The iPhone 12: iPhone 12, iPhone 12 Mini, iPhone 12 Pro, iPhone 12 Pro Max, iPhone 12 Pro.
iPhone 11, iPhone 11 Pro, and iPhone 11 Pro Max are the three iPhones.
The iPhone XS and iPhone XS Plus
iPhone X and iPhone XR
The iPhone 8 and iPhone 8 Plus.
 iPhone 7 and the iPhone 7 Plus
The iPhone 6S and the iPhone 6S Plus
iPhone SE is the new version of the iPhone (first and second generation)
The iPod Touch (seventh generation)
Features of the new update
The full list of iOS 15.4 features can be found on Apple's Developer site, but here are a few highlights: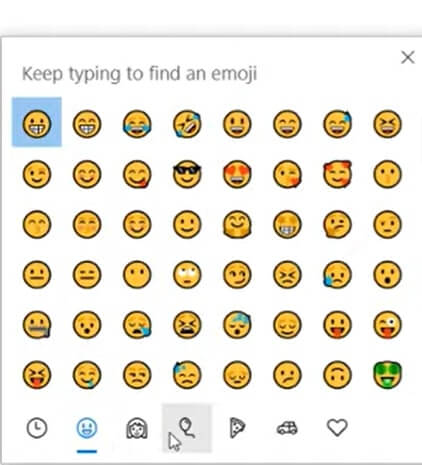 Dozens of new emojis have been added, including melting and peeking faces as well as the troll and other things recent changes to the Unicode Standard v14.
For iPhone 13 Pro users, a 120hz refresh rate fix has been made to make their phones look better.
During phone calls, AirPods and other Bluetooth devices will be able to hear better. If you're wearing AirPods or other Bluetooth headphones, when you get a call, the quality of the audio will be the same as it would be if you weren't wearing Bluetooth headphones at all. It will only get worse when you answer the call.
Some Other Features
You can now use your iPhone to sign in to Apple TV's Wi-Fi networks that aren't free. This is a clever new feature in tvOS 15.4. Hotel, dorm room, and office building networks are all examples of these types of networks.
There is a new Apple Card widget that can be added to the Home screen. It can also be used on other apps.
Wallet improvements make it easier to see card balances and vaccine records.
Health records that can be proven to be true can now be added to Wallet and Health apps. The EU Digital COVID Certificate (EU DCC) format is now supported.
SharePlay is now a choice from the built-in share sheet that you can choose from. Keep in mind that this will only show up in apps that can share with each other.
The AirPods floating card now shows a little (R)/(L) and charging case icon when both the AirPods and the charging case are shown. The buds are in different states, but the card still shows the charging case and the icons.
Keyboard brightness has been added to Control Center in iPadOS 15.4. This option can be added to the Control Center.
You can now choose what is shown in the "Up Next" section of the TV app. There are now options for "Still Frame" and "Poster Art."
For the Notes app, you can now choose what happens when you "Left Corner Swipe" and "Right Corner Swipe." You can also choose what happens when you "Left Corner Swipe." You can choose between Quick Note, Screenshot, or not to use any of them.
NOTE
While a new iOS update with new features can be exciting, users should still be careful when installing beta releases. There is no guarantee that the public betas will be free of bugs when they are released.
Before you join the beta, back up your important data on your phone or tablet. Users who need their devices for work or emergency communication should wait until the final production version is out before they buy it.
How To Install iOS 15.4 Public Beta Version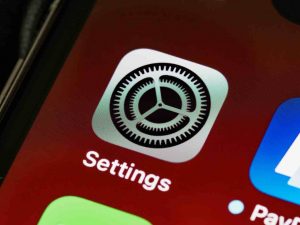 The first thing you need to do is go to Apple's beta software portal on your phone and agree to sign in with your Apple ID.
Select "Enroll your iOS device" if you haven't already done so.
Make sure you have a backup of your phone's content in case you need to go back to an earlier time. After you sign up, scroll down to see a reminder.
To download a profile, keep scrolling down until you find a button that says "Download profile." Then, tap it. This will show up a message that says the website is trying to download a configuration profile, and you should be careful. Choose "Allow." You will see a pop-up window that says you can set the new profile in the Settings app. You can do this.

Take a look at the Settings app on your phone. Profile Downloaded should be added to the top of the page. To get the beta software download, click on it, and you'll be able to.

Select "Install" on the top right of the screen to install it. By tapping "Install" again, you'll have to type in your password again and agree to the same long consent statement.
Start your phone up again to make the profile work, or it may not.
It's great that you did it!