Apple iPad is an evergreen mobile tablet used by millions of users across the world for several activities varying from communication and entertainment to productivity.
A large number of professionals use Apple's iPad due to its multitasking abilities and work-friendly tools like QuickNote. If you are also among those people who prefer to do their work from the iPad instead of a PC, you might be required to print some of the other documents now or then. We are sure you reach out to your PC when you have to print those documents. What if we tell you that you can print those documents directly from your iPad? Don't be surprised, there are several methods to do so.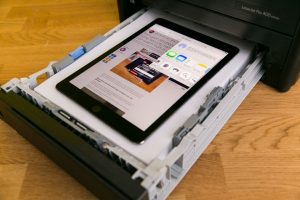 In this article, we will explain how you can print your documents and files directly from your iPad with and without using AirPrint.
Also Read: How To Enable Mail Privacy Protection In iOS 15 On iPhone
How to print from iPad using Apple AirPrint
AirPrint is a technology developed by Apple which lets you print your files from the iPad easily. You can use AirPrint technology to print wirelessly without installing any printer driver or configuring any app.
AirPrint is compatible with Apple's inbuilt apps such as Apple Mail, Safari, Apple Notes, Apple Maps, and other apps Adobe Acrobat.
Follow the steps below to print directly from your iPad using the AirPrint technology:
First of all, make sure that the AirPrint-enabled printer and your iPad are using the same Wi-Fi network. This will allow the iPad to easily detect the printer supporting AirPrint technology.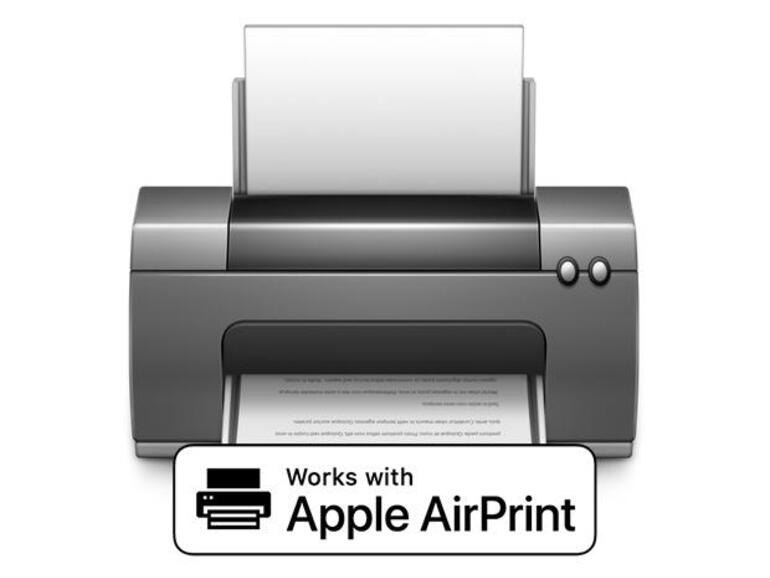 Now open the file on your iPad that you want to print on any app such as Adobe Acrobat.
Once the file is opened, tap the three dots present in the top right corner.
A drop-down button will open, find the 'Print' option and click it.
The print menu will open and the AirPrint enabled printer is detected and selected below.
You will also see various options in the print menu to modify the changes like color options, pages to be printed, and many more. You should make all the required changes to the print menu.
After making the changes in the print menu, press the "Print" button located in the top right corner.
That's it! The document will now print directly from your iPad and you can collect the hard copy from the printer. As mentioned earlier, you can also print directly for other apps on your iPad instead of Adobe Acrobat.
Also Read: 5 Best iCloud Photos Alternatives For iPhone And iPad
How to Print from Your iPad without using AirPrint
Print using the Printer's Official App
If your printer is not compatible with Apple AirPrint, don't worry, you can still use it to print the files present on your iPad. All the big printer manufacturing companies like HP or Canon have dedicated apps for iOS which let you print documents and photos without using AirPrint.
You should download and install the official app of your printer. Once you are done with the installation process, you will be prompted to sign in to the app using your email. After logging in to the printer app, follow the steps below to print your document:
Launch the HP Smart app and go to the "View & Print" section present in the navigation bar below.
Now you have to choose the type of file you have to print, select 'MyPhotos' if you want to print images, and 'All Files'to print documents from iPad. Additionally, you can also print your documents directly from Google Drive, Dropbox, and other cloud storage platforms.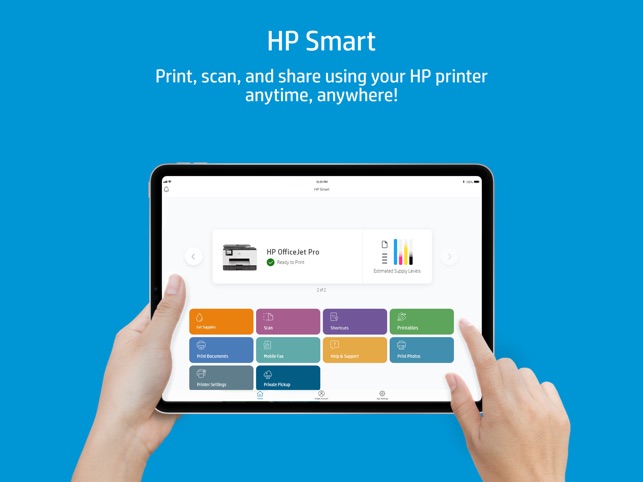 Once you select the file type, look for the file in the file manager that you want to print /
Select the file and tap on the 'open button.
Now a preview of the document will be visible. Tap the 'Print' button from the bottom.
Now the print menu will pop up with an array of options to adjust the printing options. These options include color options, print quality, and more.
Once you have adjusted the print settings, click the blue "Print" button on the screen.
Now your chosen document will start printing without using the AirPrint technology.
Also Read: How To Play YouTube In The Background On Android And iOS
Print documents on your iPad in a few clicks
After going through this guide, you will be able to easily print all your documents directly from the iPad. You can use Apple's AirPrint technology if your printer is compatible with it. However, it is equally easy to print from your iPad without using AirPrint.
Now you don't have to look around for a computer and transfer your documents or photos from your iPad to print them. You can surely be more productive and increase the workflow when you start printing from your iPad.