You can switch off the data usage limit on your smartphone by following the simple steps I have mentioned in this blog post.
Setting a data limit in your smartphone makes it easier to prevent waste of mobile data unnecessarily throughout a month. Often, our smartphones can consume a large amount of data for background apps, malware, unregulated updates, and downloads. Users with a post-paid network connection suffer due to this.
Thus, when you set a data usage limit in your smartphone every month, you can monitor and regulate the data and pay accordingly. However, many times, we have to use our mobile data for our daily browsing and chatting use and as Hotspots and other things.
This engulfs a large amount of data, thereby crossing the monthly data limit sooner than we anticipated. In this case, we receive a persistent notification with the message that we have exceeded the cellular data limit. Moreover, it also switches off the network data connection till we do something about it.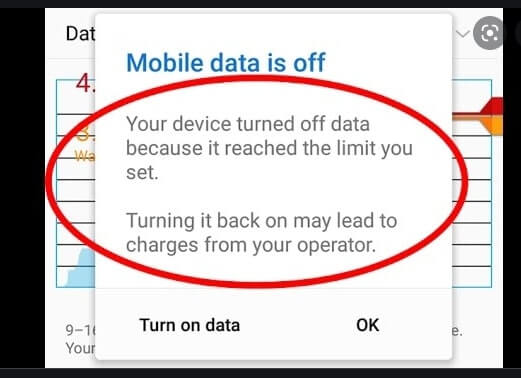 In this period, without fixing it, you will not be able to access Google Chrome, WhatsApp, emails, and receive weather and news updates. Not only is this annoying but also an inconvenience.
Therefore, I will take you through each step to fix this data usage warning and do as per your requirement.
Must Read: How To Connect To A VPN On Android?
How To Turn Off Monthly Data Usage Limit On An Android Phone?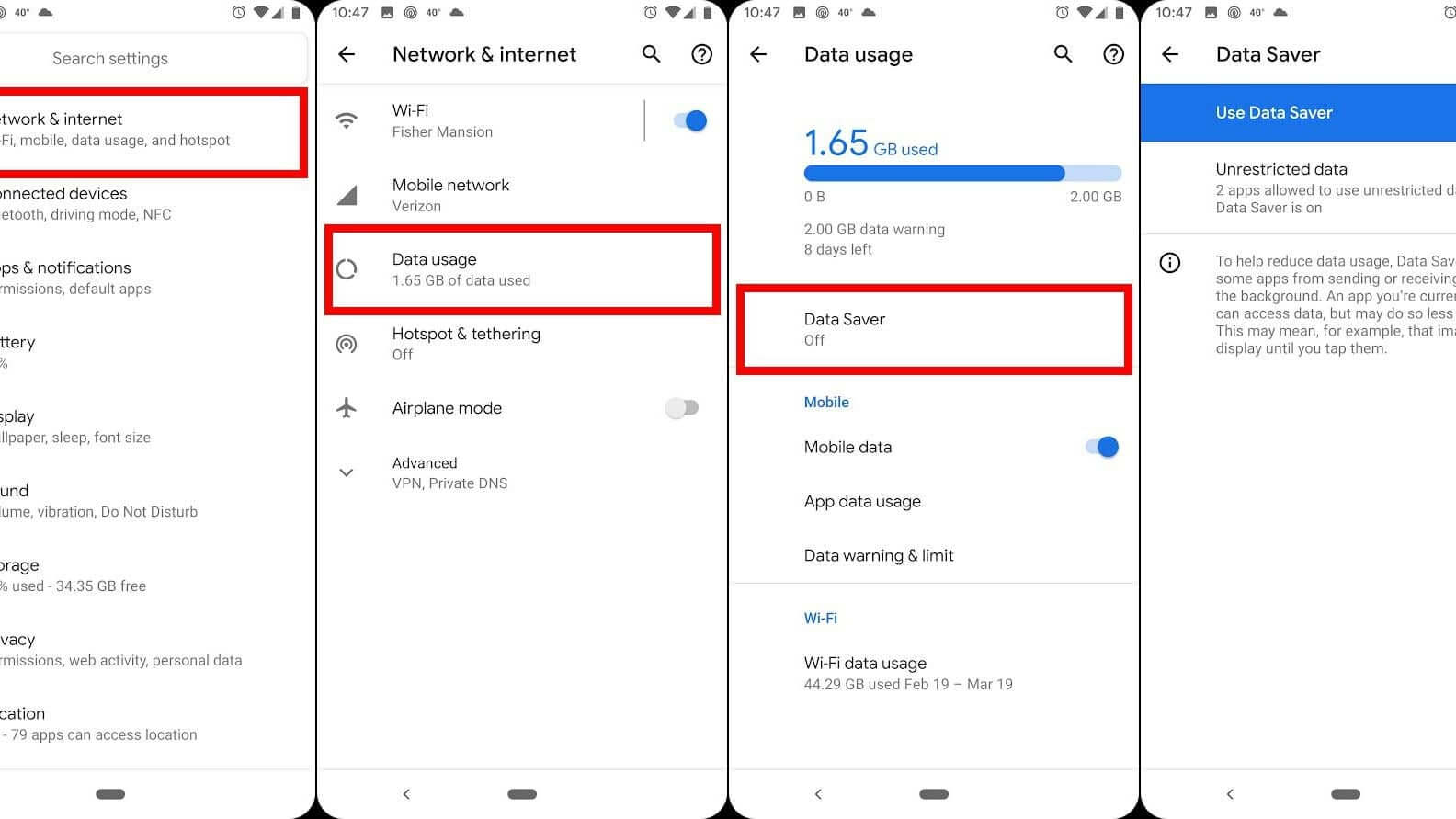 Step 1: Switch on your android phone and go to the Settings app.
Step 2: Find and click on Network and Internet.
Step 3: Now, in that section, click on the Internet.
Step 4: There will be a gear icon (settings) at the right of the network name when you do so. Click on settings.
Step 5: Furthermore, click on Data Warning And Limit.
Step 6: Toggle the button against; set the data limit off if it's turned on and done.
To switch it back on, you can follow the same steps and toggle the switch back on.
How To Remove Data Usage Exceeded Limit Warning?
Sometimes, the notification of monthly data limit usage exceeded does not go away from swiping right or left. So, in that case, this is what you can do: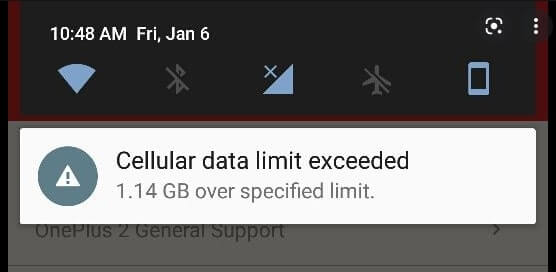 Step 1: Tap on the warning notification and scroll down to the Mobile Data Usage option.
Step 2: Here, click on the Settings option, a gear icon that will take you to Billing Cycle or Data warning.
Step 3: Click on Data Warning, change MB into GB if it's set on that, and set the value of bandwidth to the maximum possible one. Tap on Set.
After making these changes, the data usage exceeding the limit will go away, and you can continue using your phone as before.
Also Read: How to Scan Your Phone For Malware And Viruses?
How To Reduce Data Usage Limit On Android Phone?
Earlier, there were fewer apps in comparison to the number of apps in 2021. In addition, most apps were text-based and needed very little mobile data. But today, power-hungry apps are growing in numbers, and they are also consuming a high amount of mobile data.
As a result, your ISP is charging you a longer bill than you paid the previous month. And it will continue to be so unless you take some action or measures to reduce data consumption. Below I have mentioned some steps that you can take to ensure your device is consuming a reasonable amount of data.
Set Monthly Data Limit
One of the first things to do is to set a monthly data limit on your android phone, exceeding which you will receive a notification message. It will also switch off your mobile data to stop consuming any more bandwidth.
Stop Apps In The Background To Run
A lot of times, certain apps in the background keep running without our knowledge. Switch these off if you can, or install a malware detector that will let you know which app is consuming the highest data. Furthermore, you can delete that app if you don't need it.
Limited Use Of Online Streaming Apps
It is no secret that when you watch complete movies or shows online in high definition, it consumes a large chunk of data in an hour. If you are serious about reducing your internet consumption, reduce streaming hours for a month. If possible, uninstall them and only watch them over Wi-Fi.
Conclusion
In addition to these ways, you can also make sure to update apps and your software over Wi-Fi. Furthermore, to switch off the data limit, you can simply follow the steps I mentioned, and you'd be good to go.
Read: How To Recover Deleted Photos On Android Phone?