If you use your Mac for both business and play on a regular basis, you probably have a ton of data spread out in several locations. Because of this, it may be difficult to locate a single document. Spotlight, the Mac's built-in search tool, makes it simple to locate any file or folder on your hard drive. One may divide macOS users into two camps when discussing their relationship with Spotlight. Some people rely heavily on Spotlight to the point that it serves as the primary interface for all Mac-based tasks, such as opening an application or document by clicking its result after typing its name into the search bar. Some users may seldom ever utilize Spotlight. 
Spotlight in macOS Ventura is a considerably more powerful resource than it was before. You'll get the most out of it if you use it frequently; if you don't, you may as well start. Explore the reasons why Spotlight is now the superior Mac search tool. 
#1. Rapid Responses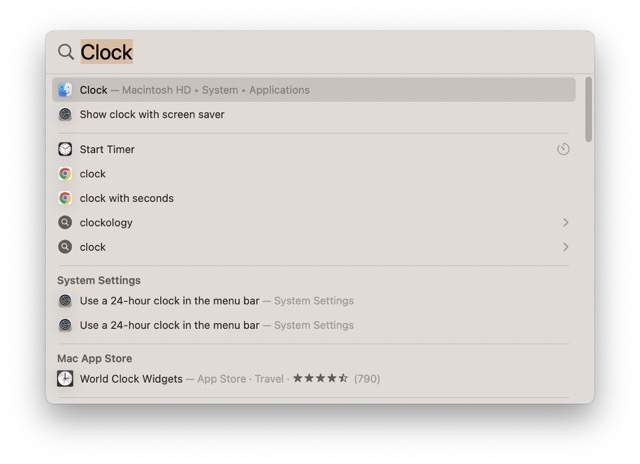 It's now possible to use Spotlight to do things like use Shazam to determine the identity of a song or set a countdown, The conditions for initiating such measures, however, are not always as apparent as they appear initially. A search for "start a minute timer," for instance, returns results for websites that offer such a functionality. After searching for "Clock" in Spotlight, I was shown with the option to utilize the new Clock app in macOS Ventura, complete with a timer, by clicking the Set Timer result. 
#2. Enhanced online search performance 
The typical procedure for conducting an online search involves opening a browser, entering the desired phrase in the search bar, pressing the Return key, and then perusing the resulting page. 
Spotlight has been updated in macOS Ventura to deliver a more comprehensive collection of results when searching the web for information about musicians, actors, corporations, television shows, movies, and other types of media and entertainment.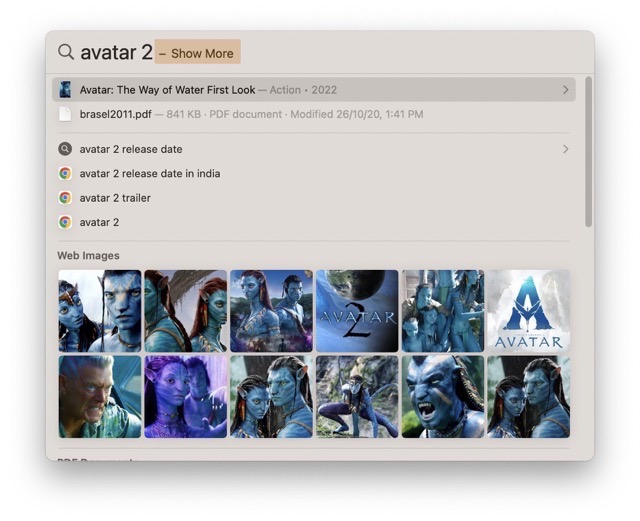 In macOS Ventura, when you search for "Avatar 2," Spotlight returns a more comprehensive list of results. 
#3. The Internet Image Search 
In the past, anybody who wanted to browse for pictures online had to directly visit Google. However, with Mac OS Spotlight, it's now lot simpler to discover pictures that match various search results. 
Following a successful search, you may be presented with online-sourced photos. Also, if you double-click on them, you'll be taken to a much larger preview. If you're having trouble viewing photographs on the web, try entering the word "photos" into your browser's address bar.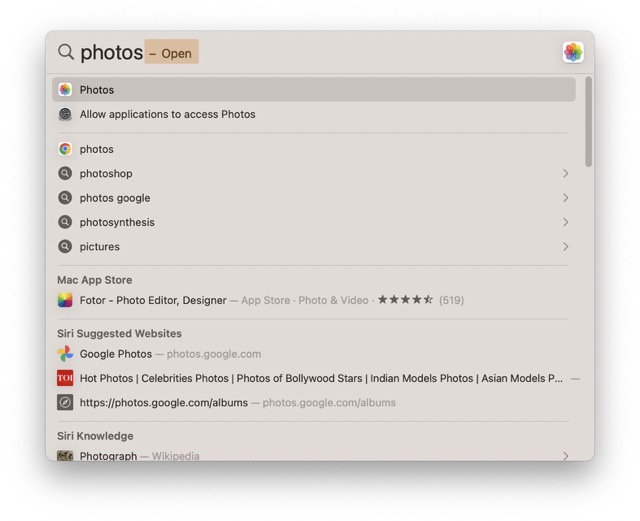 However, as of this writing in November 2022, only few languages support this functionality. 
#4. Improved Search Results 
Just like any other window on your Mac, the search results may be scrolled down. In most cases, Spotlight displays results in the order in which they are most relevant; nonetheless, it is sometimes worthwhile to scroll down to see more results.
You can double-click an item to access the sought-after file. However, opening the file is not required for interaction. One-click will bring up a preview to the right of the search results. When viewing documents, you may examine further pages by clicking the document name and using the scroll bar. Instead of opening a song, you'd want to hear a preview first? When you click the preview pane's icon, the music starts playing in that area.
#5. Optimizations to Image Search 
Spotlight in Ventura is a great aid when looking for pictures on your Mac or on the internet. The use of images in search results is increasingly the norm. 
You may use specific criteria like location and dates to find a specific photo on your Mac, or you can use more general phrases like "dog" or "cat" to find similar photos. Spotlight is able to read the information on your photographs if you take the time to label them. For images I took during a recent event(Annual Food Festival), for instance, I tagged them with "Food Festival" in the corresponding metadata. Those photos came up in the results of my "Food Festival" Spotlight search.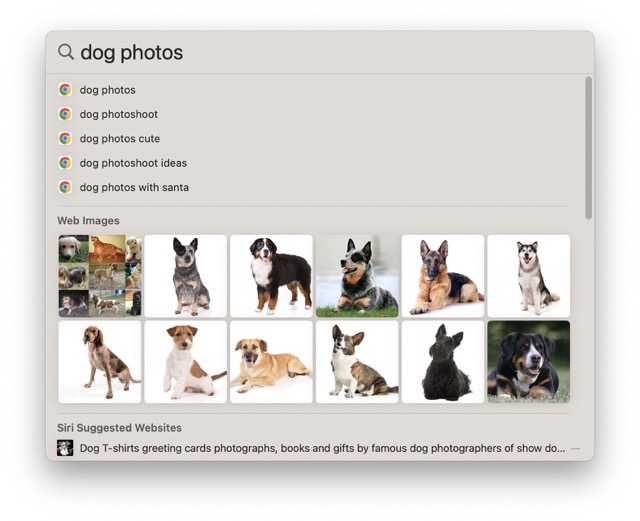 Spotlight hasn't had as many modifications in macOS Ventura as other programs. The ones it has gotten are, nonetheless, quite helpful in a wide variety of contexts. 
Spotlight searches will be significantly more efficient once you've downloaded macOS Ventura. In addition, it will be considerably less of a hassle to initiate various tasks than it was previously. 
You may need to experiment to determine what does and does not work. Finding that sweet spot, though, will make your time spent within the app much more productive.