Microsoft has introduced a number of new upgrades for Windows 10 and Windows 11. Along with with the most recent versions, along with some innovative new features and other beneficial adjustments. The developers of Windows 11 rectified a lot of user-reported problems in the last three upgrades.
Microsoft has recently released an update for Windows Subsystem for Android on Windows 11, available on all Windows Insider channels. The update, version (2211.40000.11.0), upgrades the Windows Subsystem for WSA to Android 13. Moreover, it brings a range of improvements to general reliability and performance.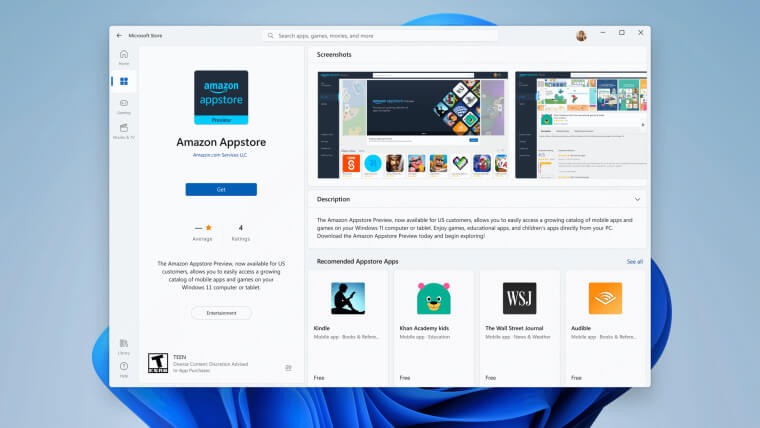 What's New in the January 2023 Update for the Windows Subsystem for Android?
These improvements include:
Windows Subsystem for Android upgraded to Android 13
Boot performance
Mouse click input
Clipboard stability
Application resizing
Reliability enhancements to media files opening in Windows.
This update includes a new command that shuts down WSA for automation and Jumplist entries for applications supporting app shortcuts.
Overall, Microsoft has made several improvements to the Windows Subsystem for Android™ on Windows 11, making it a more reliable, secure, and useful platform for users. In addition to that, Microsoft has recommended that users with Windows 11 experiencing performance variations install updates on affected systems. Besides that, this update is a major step forward in Microsoft's commitment to providing users with the latest features and improvements for their Windows 11 experience. Furthermore, the update is available now, and Microsoft recommends all users install it as soon as possible in order to experience the full range of features and improvements that it offers.
How to Update and Install Windows Subsystem for Android on Windows 11?
Microsoft has updated the Windows Subsystem for Android today. Many new features and functional updates to Windows Subsystem for Android incorporate in this new edition.
You will need to wait a while before you can download and install this new update if your computer is running the stable public version of Windows 11, as the upgrade is still in the development and testing stage.
You can test drive this latest upgraded version of Windows Subsystem for Android if you are a Windows Insider and already have an Insider Preview copy of Windows 11 installed on your device.
Conclusion
Taking into account the significant upgrade to Android 13, there are a total of seven changes in this version that Microsoft is emphasizing this month. The modifications are made, to enhance performance and reliability, so you won't even detect them.
You can look for an update to the Windows Subsystem for Android in the Microsoft Store. With that, you can acquire the most recent version right now for Windows 11 Beta, Dev, and Release Preview versions. If you are a member of the exclusive Windows Subsystem for Android Preview Program but are not a Windows Insider, you previously received these updates in December 2022. With a few small exceptions, the changelog for today's release and that one is nearly identical.
Once Microsoft completes the beta testing phase, which is typically in a few weeks, everyone else using the stable version of Windows 11 may anticipate this similar upgrade. Microsoft is using these Windows Subsystems for Android upgrades to gather feedback and provide a stable experience for all users. It's a good idea to test out this version. And provide your comments via the Windows 11 Feedback Hub now that the team has returned from the Christmas break. Additionally, using GitHub, developers can provide comments on the Windows Subsystem for Android.