Are you an iPhone user looking for the best gaming experiences on your device? Look no further! This article has compiled a list of the five best iPhone games for mid-2023, bringing you exciting adventures, intense battles, and endless fun. From immersive storytelling to action-packed gameplay, these games have captured the hearts of millions of players worldwide. So, let's dive into gaming and explore the top iPhone games you should try!
Also Read- Recreating The Popular PingPong Game With Just ChatGPT
Introduction
With the advancement of mobile technology, iPhones have become powerful gaming devices, offering a vast array of gaming options. As of mid-2023, several games have emerged as top contenders, captivating gamers with their unique features and stunning graphics. To help you navigate through this gaming paradise, we have curated a list of the five best iPhone games for this period. So, without further ado, let's embark on a gaming journey like no other!
1. Honkai Star Rail
Honkai Star Rail takes centre stage as one of the most popular RPG games on the App Store in mid-2023. Developed by miHoYo, the creators of Genshin Impact, this game boasts stunning visuals, captivating storytelling, and exciting combat mechanics. In the game, you'll join the Valkyries on a thrilling interstellar adventure to save the universe from chaos and destruction.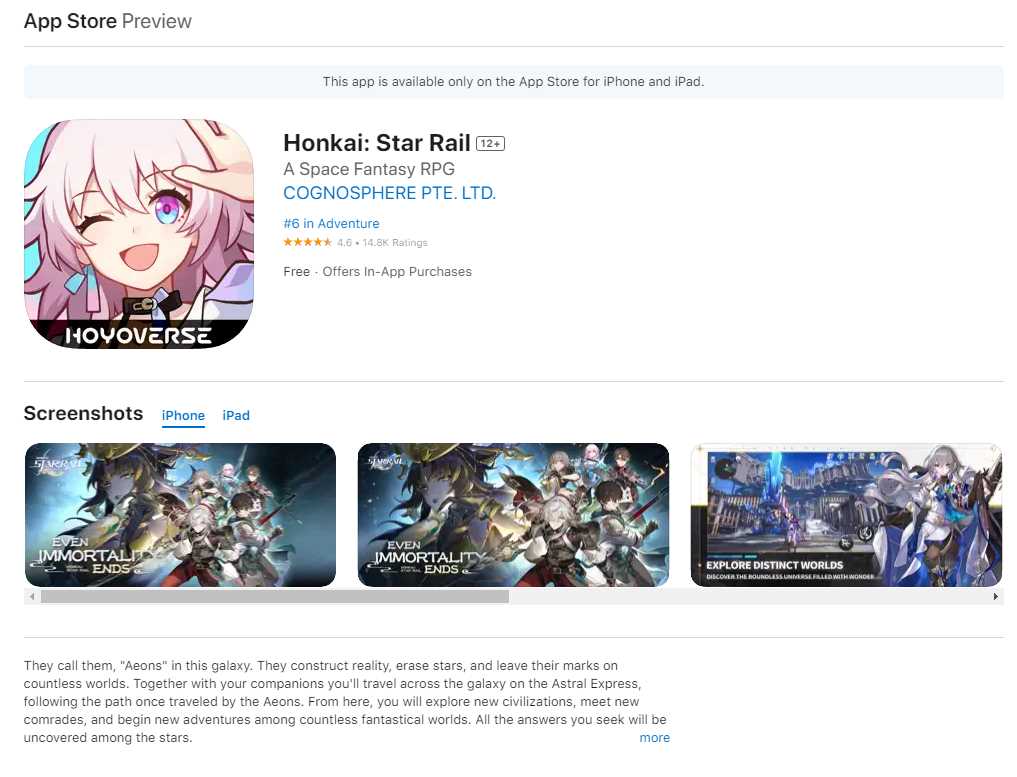 Assemble your team of powerful Valkyries, each with unique abilities, and engage in strategic battles against formidable foes. The game's fast-paced combat system and mesmerizing graphics will keep you hooked for hours on end. Moreover, regular updates and events ensure that you always have something new to explore in the ever-expanding world of Honkai Star Rail.
Also Read- How To Create A Basic Game From Scratch With ChatGPT And AI (Python)
2. What The Car
What The Car brings a whole new dimension to racing games. Developed by FunPlus, this game redefines the racing genre with innovative gameplay and vibrant graphics. Rather than controlling traditional cars, players get behind the wheels of quirky, cartoonish vehicles with unique abilities.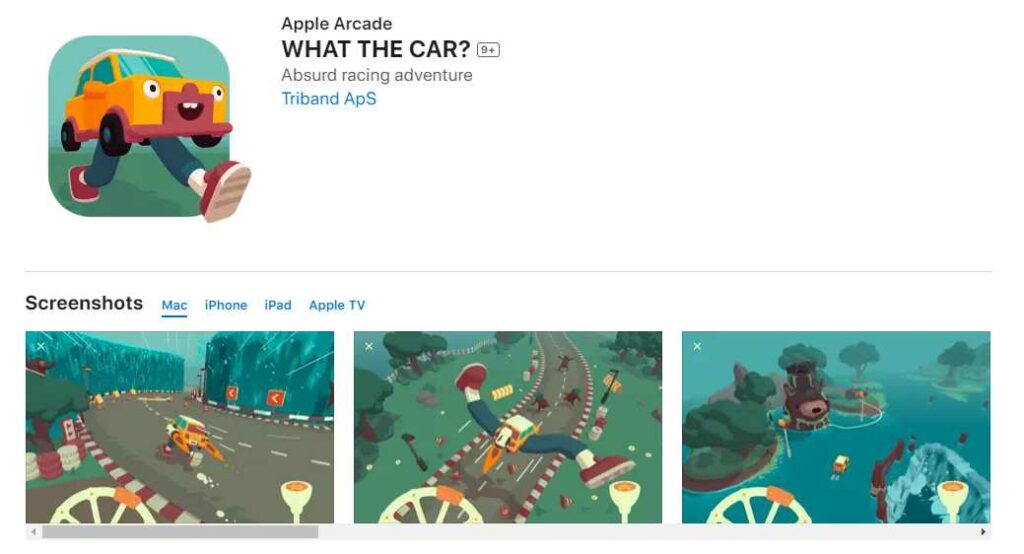 Race through dynamic and interactive tracks, overcoming obstacles and utilizing power-ups to gain an edge over opponents. The game's intuitive controls and addictive gameplay make it a hit among casual and hardcore gamers. So, buckle up and prepare for an adrenaline-pumping ride in What The Car!
3. Genshin Impact
Genshin Impact remains a force to be reckoned with in the gaming world. Developed by miHoYo, this action-packed RPG has taken the gaming community by storm with its expansive open world, captivating storyline, and breathtaking visuals. As a Traveler, you'll embark on a journey across the fantastical land of Teyvat, uncovering mysteries and battling powerful foes.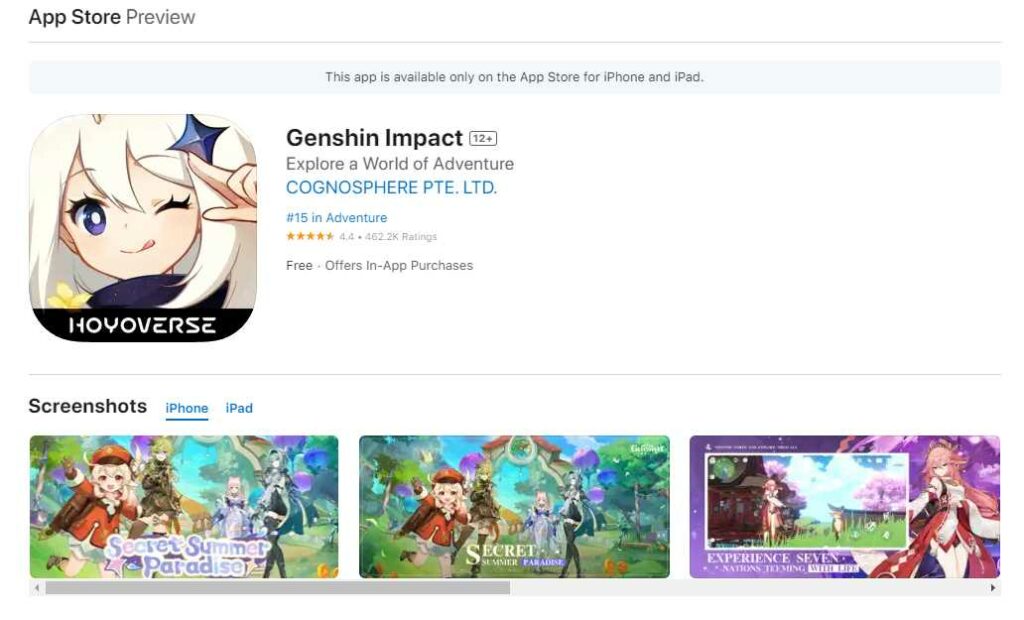 The game's real-time combat system allows players to control multiple characters with unique elemental abilities, encouraging strategic gameplay. Moreover, the developers consistently update the game with new characters, regions, and events, ensuring players never run out of content. If you haven't already immersed yourself in the enchanting world of Genshin Impact, now is the perfect time to start your adventure!
Also Read- Everything About Sumplete: Game By ChatGPT?
4. Call of Duty Mobile
Call of Duty Mobile brings the iconic first-person shooter franchise to the mobile gaming arena. Developed by Activision, this game delivers intense multiplayer battles, classic game modes, and a thrilling battle royale experience on your iPhone. Choose from a wide range of load-outs and compete with players from around the globe in various game modes.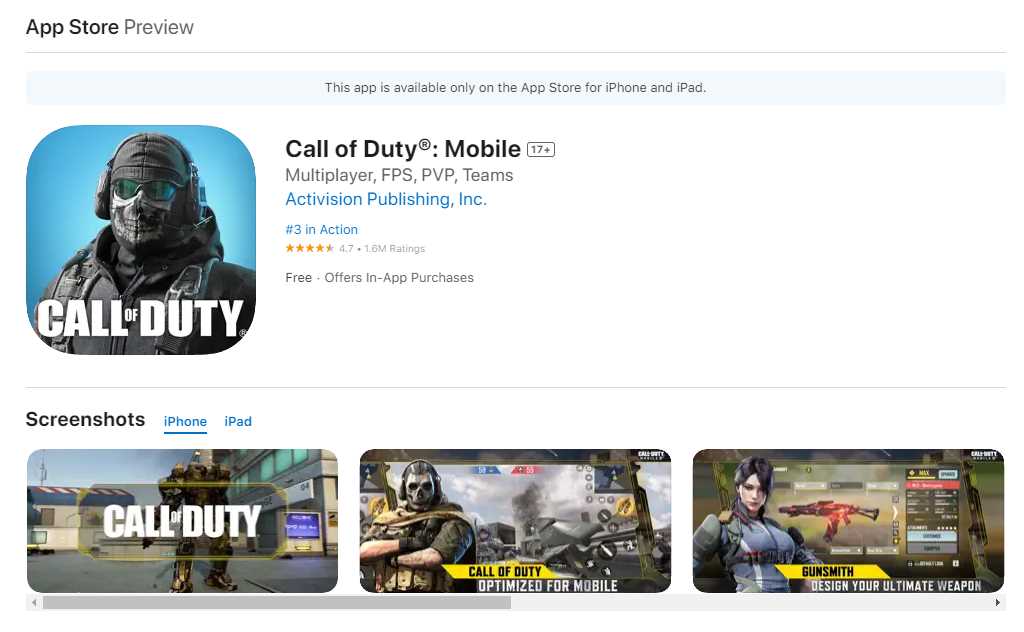 The game's responsive controls and realistic graphics provide an immersive gaming experience reminiscent of the popular console and PC versions of Call of Duty. Regular updates introduce new maps, weapons, and events, making it a must-play for fans of action-packed shooters.
5. Free Fire
Free Fire by Garena is an action-packed battle royale game that has gained immense popularity on the App Store. Engage in fast-paced, 10-minute matches with 49 other players, with the ultimate goal being the last one standing. The game's compact maps and intuitive controls make it perfect for quick and thrilling gaming sessions.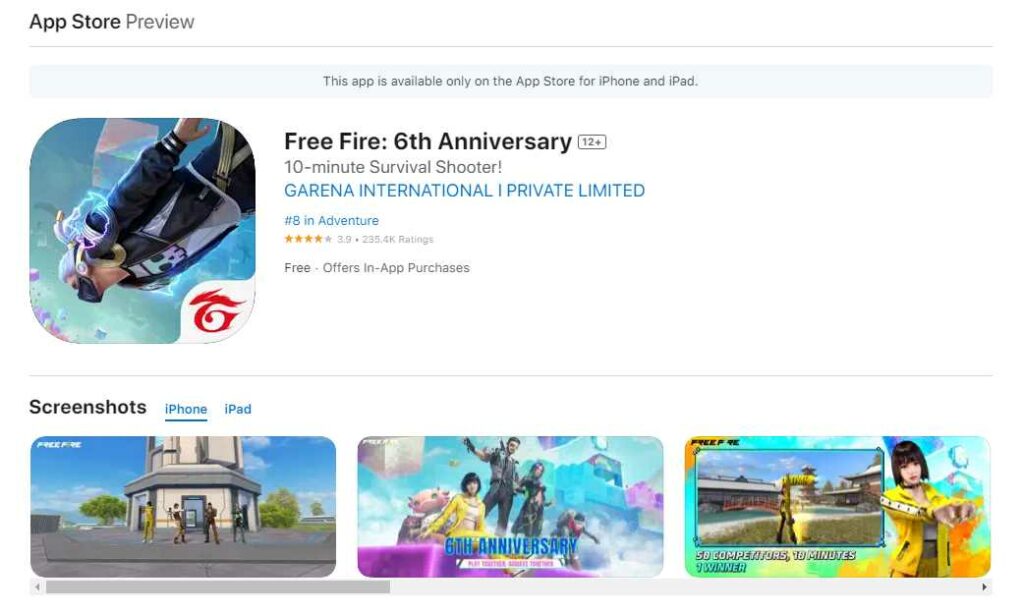 Choose from a diverse roster of characters with unique abilities, and strategize with your team to claim victory. Free Fire's regular events, exclusive items, and in-game rewards keep the gameplay fresh and engaging. If you're a fan of battle royale games, Free Fire is a definite must-try!
Conclusion
Are these games free to play?
Some yes. Most games mentioned in this article are free to download and play except for "What The Car?". However, they may offer in-app purchases for cosmetic items or in-game enhancements.

Will these games work on older iPhone models?
Most games listed here are optimized for a wide range of iPhone models. However, for the best gaming experience, playing them on the latest iPhone models is recommended.

With so many fantastic gaming options available for iPhones in mid-2023, you're sure to find a game that suits your preferences and interests. Whether you enjoy RPGs, racing, or action-packed shooters, these five best iPhone games promise an exhilarating experience. So, grab your iPhone, head to the App Store, and start your gaming adventure today!