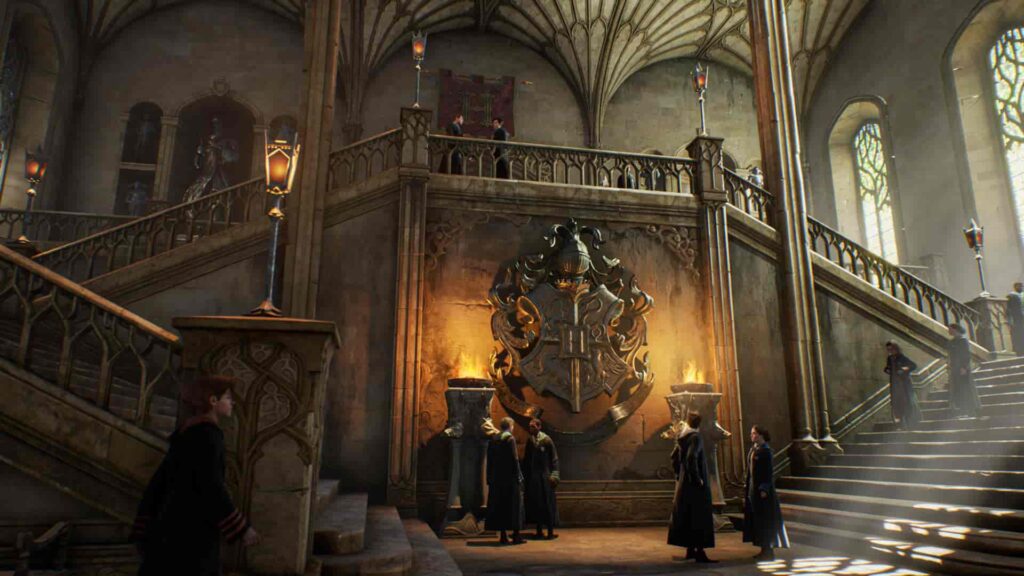 Hogwarts Legacy is one of the most eagerly anticipated games of 2023, offering a unique and immersive action role-playing experience. Developed by the talented team at Avalanche Software and published by Warner Bros. The setting of the game is within the Wizarding World universe, but it takes place during a different period. Specifically, the game is set in the late 1800s, which is roughly one hundred years before the events that were depicted in the Harry Potter novels. As a player, you will have the opportunity to step into the shoes of a young wizard or witch enrolled at Hogwarts School of Witchcraft and Wizardry. Through your journey, you will acquire a vast array of magical abilities and objects, honing your skills as you progress through your education at one of the most prestigious wizarding schools in the world.
Further, the protagonist must work together with their fellow students and respected professors to unravel the mystery. The journey will be full of excitement and danger as they navigate through the wizarding world's hidden corners and unravel the secrets of the past. As a result of its unique and captivating storyline, the game has generated a tremendous amount of excitement and suspense among Harry Potter fanatics worldwide.
For those eagerly awaiting to delve into the world of Hogwarts Legacy, encountering technical difficulties such as crashes, loading screen issues, or failure to launch can be incredibly frustrating. These issues can prevent players from experiencing this excellent open-world action RPG to the fullest. However, fear not, as this article is here to guide you on how to fix the Hogwarts Legacy not launching on Steam issue, ensuring that you can enjoy the game without any hindrances.
What could be causing Hogwarts Legacy not to launch on Steam?
There may be other reasons for Hogwarts Legacy not starting, but currently, the game is highly playable on consoles and PCs that meet the minimum system requirements. If you have preloaded a specific version or DLC of the game, you may need to wait until the official release to run it. Nonetheless, Hogwarts Legacy may not launch due to the following reasons:
Hogwarts Legacy will not launch if your PC does not meet the minimum requirements.
Certain background services can prevent the game from launching.
The game may not run if some required components are missing on your PC.
Corrupted or altered game installation files may be the reason for the game not launching.
Launch issues can be caused by driver problems, particularly outdated graphics card drivers.
Also Read- 20+ Best Hogwarts Legacy Mods 2023
How do I fix Hogwarts Legacy not launching?
To save time troubleshooting why Hogwarts Legacy not launching on Steam, check the minimum system requirements for Hogwarts Legacy before attempting any fixes.
1. Temporarily Disable Your Antivirus Program
Antivirus programs often scan running processes and files on a computer to detect and prevent potential threats. In some cases, the process of launching a game like Hogwarts Legacy may trigger a false positive in the antivirus software, causing it to interfere with the process and prevent the game from launching. This can happen because some game files and processes may have similar characteristics to those of malware or other malicious software that antivirus programs are designed to detect and block.
Disabling the antivirus temporarily can be a solution to this issue, but it's crucial to re-enable it to keep your system protected from probable threats.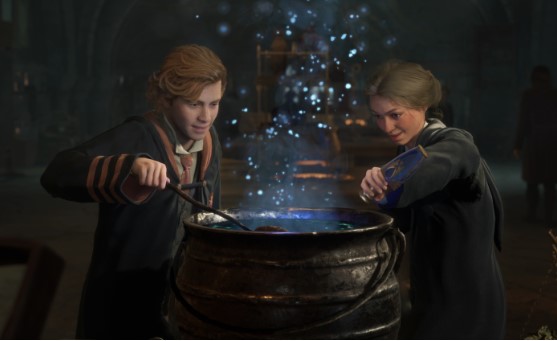 2. Run Game Launcher (Steam) as an Administrator to Fix the 'Hogwarts Legacy Won't Launch' Issue"
Running a game launcher as an administrator means giving the program elevated privileges on your computer. This can allow the launcher to access system resources that it might otherwise be blocked from using. It can sometimes resolve issues with launching games or installing updates. You can run the game as admin by adhering to the steps given below:
Look for the shortcut file for Steam or Epic Games Launcher on your computer.
After that, you need to right-click on the file and choose Properties.
Now, proceed to the Compatibility tab.
Then, you require to check the box that says Run this program as an administrator.
Finally, tap and then OK and launch the game and see if it works.
Also Read- 10 Most Popular Video Games To Try In 2023
3. Minimize Background Processes to Improve Game Performance
Minimizing background processes can assist free up system resources such as CPU and RAM. This can allow the game to launch and run more smoothly. When too many processes are running simultaneously, the system may become overloaded, leading to slower performance and even crashes. By reducing the number of background processes, the system can allocate more resources to running the game, increasing the chances of a successful launch.
To minimize background processes, follow the steps given below:
First, you need to right-click on the Taskbar and select Task Manager and then tap on the Processes tab.
Now you need to find the process you want to disable by scrolling down the list or using the search function.
Click on the process to highlight it, and then click on End Task.
Repeat the process for any other unnecessary or problematic processes that may be running in the background.
Also Read- How To Use The Dynamic Island On iPhone 14 Pro
4. Ensure Your Graphics Drivers are Updated
Games like Hogwarts Legacy may not launch suitably if the graphics drivers installed on your computer are outdated. Graphics drivers are software that controls the graphics card installed on your computer. And they need to update regularly to ensure the smooth functioning of the game.
To update your graphics drivers, you can utilize either AMD Radeon Software or Geforce Experience. These are software that automatically discovers the latest drivers for your graphics card. Besides, once you have downloaded and installed the updated drivers. You should restart your PC to assure that the system applies the updates correctly. After restarting, you can attempt launching the game again and it should initiate without any problems.
5. Repair Corrupted Game Files
Repairing game files helps ensure that all required game files are present and in the correct state on your PC. Further, this can assist resolve problems that may be averting the game from launching, such as missing or corrupted files.
Begin by opening the Steam or Epic Games Launcher.
After that, you need to right-click on the game and then choose Properties.
Now, you need to navigate to the Local Files tab.
Then tap on Verify integrity of game files.
Now, wait patiently while the scanning and repairing process completes.
Also Read: 8 Best Elden Ring Mods You Should Know About
6. Update Hogwarts Legacy through Steam
Updating Hogwarts Legacy through Steam for Launch Issues helps by ensuring that the game is running on the latest version with any bug fixes or patches that may have been released. This can potentially resolve any issues with the game not launching. Or running properly due to outdated or missing game files.
Open your Steam library and right-click on Hogwarts Legacy.
After that, select Properties from the dropdown menu and click on the Updates tab.
Now you need to select Always keep this game updated from the dropdown menu.
If updates are available, Steam will download and install them automatically.
Why isn't Steam letting me play Hogwarts?
Sometimes, the Steam client may encounter certain issues that could prevent a game from launching. Exiting the Steam client and relaunching it can help to resolve the issue by refreshing the client's connection to the game's servers. This simple solution can fix minor issues that are preventing the game from launching.
However, if the issue persists, repairing the game files can help fix corrupted or missing game files.
Also Read: 8 Best Retro Games For Apple Silicon Mac
Why does Hogwarts Legacy crash when I open it?
"Hogwarts Legacy" is a video game that needs a lot of processing power from the computer it runs on. The term "heavy game" implies that it requires a lot of resources such as CPU processing power, RAM, and video card memory to operate smoothly. If your PC has solely the minimum required resources to run the game, then it may struggle to keep up with the demands of the game. As a result, the game may crash or stop working altogether.
When a game crashes due to a deficiency of resources, it indicates that the computer is not able to abide by the workload required by the game. This can happen when the computer's CPU, RAM, or graphics card remains overloaded, or if the computer's cooling system stands insufficient, inducing it to overheat.
To fix this issue, you can attempt upgrading your computer's hardware, such as adding more RAM or an adequate graphics card, or you can close further applications or programs running in the background while playing the game to free up resources.
Also Read: Best FPS Games To Play On PS5