Despite the arrival of the PlayStation 5 and the Xbox Series X, PC remains the go-to platform for gamers who need the finest possible visual fidelity from their gaming gear. Thanks to innovations like Nvidia's deep learning super sampling and DirectX 12 ray tracing, modern gaming PCs are capable of running even the most graphically demanding games at their top settings.
In this day and age, video games are more pervasive than ever, filling our feeds, powering our social interactions, and giving us endless amusement. Not only can you find a video game almost anywhere, but there is a huge range of genres to choose from.
Select the best game for you from a broad selection of genres, such as role-playing games, point-and-click adventures, hybrids, and other types.
At the outset, 2021 was a banner year for the video game market. The worth of the gaming industry in 2021 was estimated at a whopping $198.40 billion, but experts in the field concur that this is only the tip of the iceberg. According to projections made by market research firm Mordor Intelligence, the global value of the gaming industry in 2027 will amount to $339.95 billion.
From 2022–2027, this translates to an annualized growth rate of 8.94%. Given the massive growth prospects of the games business, it is vital for game developers and publishers to recognize the dominating trends in the market and adapt accordingly. To that end, let's take a closer look at the games that have remained popular for decades.
#1. Resident Evil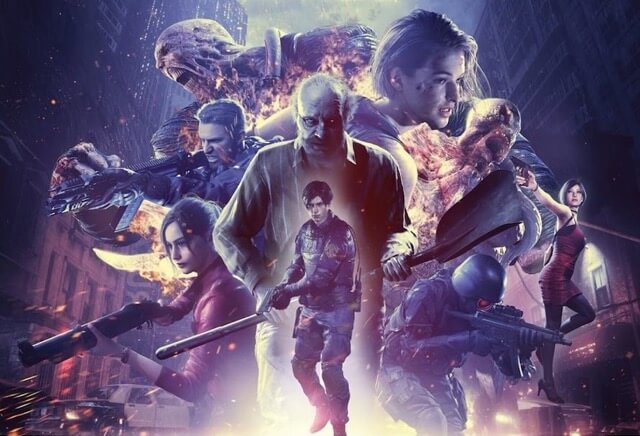 Resident Evil imposed pressure on players by severely limiting the ammunition and supplies they could carry, unlike other games where your weapons and health were as numerous as the attackers themselves. It drove home the "survival" elements of Resident Evil that you couldn't afford to squander bullets or healing herbs, making every confrontation with an opponent much more dramatic.
After the groundbreaking success of the first Resident Evil game, all future horror game developers felt compelled to imitate its signature features, including claustrophobic environments, zombies, and tense bullet-counting. That is, until Resident Evil 4, a masterpiece in the series' reinvention that paved the way for the modern third-person shooter genre and titles like Gears of War.
#2. Total War: Three Kingdoms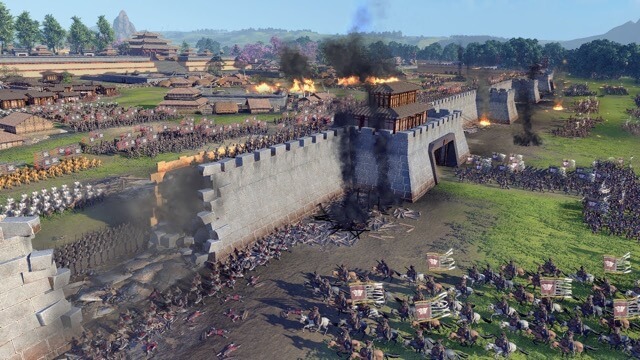 Three Kingdoms is the pinnacle of the studio's experimental attempts to reproduce historical hierarchies.
In addition to its typical real-time warfare strategic components, Three Kingdoms also succeeds in creating a lifelike network of AI allies and adversaries, whose ever-changing demands and needs constantly test the player's abilities as an ancient Chinese warlord. The game adds depth to a genre that has traditionally relied too much on simplistic tactics like "rock-paper-scissors" by creating a web of intrigue that mimics the actual difficulties of historical leadership.
#3. The Walking Dead

Telltale was founded in 2004 to develop highly anticipated video game episodes. Between 2012 and 2018, the corporation saw its brief heyday thanks to its most notable success, The Walking Dead.
The first season was the most popular, and it followed a male (a rarity in video games) as he tried to rescue a young girl from a zombie outbreak. The player must solve relatively easy puzzles while making challenging moral decisions that dramatically impact the tale.
The first season of The Walking Dead ended dramatically, leaving many characters emotionally unsettled. However, mismanagement and a deadline constraint ruined Telltale's brief success.
#4. Monster Hunter: World
The Monster Hunter series is a well-known property despite its outlandish nature. It has a large bestiary of creative monsters, an engaging gear grind, plenty of personalities, and a rewarding combat system. The diminutive feline guys are known as "Palicoes." A war hammer can be played like a bagpipe and is one of the weapons available. The quality is just superb.
Monster Hunter: World improves upon the franchise's strengths while smoothing over its rougher, more dated aspects, which have previously turned off potential new players. It's still a huge, complex, and frustrating mess, but it's your best bet for understanding the excitement.
#5. GTA V (Grand Theft Auto V)

In many respects, Grand Theft Auto V reinvents the open-world video game and has become the most popular mobile game in the world. It's based on the Grand Theft Auto series and ranks high among the best mobile games that transport you to the infamous city of San Andreas. The story mostly follows Michael, Trevor, and Franklin. Because of their unique personalities, they constantly present you with new obstacles to overcome. The in-game environment is stunning, expansive, and naturally varied.
A huge parody of contemporary southern California, complete with mountains, coastlines, upscale shopping, and the great outdoors. You see both the sublime and the ridiculous, the avaricious and the hypocritical. It forces you to move from one exciting situation to the next. This introduces exciting new dimensions to the missions. Moreover, the three main protagonists in Grand Theft Auto V provide ample opportunity for voyeurism while they are not actively engaged in a mission. Your new buddies are welcome to drop by whenever you want to see what they've been up to. The games are the most played ones ever.
#6. Five Nights at Freddy's: Security Breach

Five Nights at Freddy's: Security Breach is the finest mobile game of 2022, but many other popular and high-quality options exist. It has an outsized impact on the pleasure hormone. The Freddy timelines in this indie game series are the scariest and most intricate of any in the genre.
The show takes place in a pizzeria similar to Chuck E. Cheese (called Freddy Fazbear's Mega Pizzaplex) and is loaded with arcade games, balloons, and other fun items, as well as the same horrific animatronic animals that terrorized us as children in the 1980s and 1990s.
At the start of the game, you take on the role of Gregory, who becomes stranded for the night. The surveillance cameras need your undivided attention. At night, animatronics patrol the streets and chase after any trespassers they encounter. It comes as no surprise that these games are full of startling moments.
Glamrock Chica, Montgomery Gator, Roxanne Wolf, and security guard Vanessa can be found flipping any Cotton Candy Pizza Stand imaginable, so staying still is not a good idea.
In the course of the game's events, you might be surprised to learn about serial killers, spectral machines, and broken families.
#7.BioShock

BioShock placed heavy emphasis on morality and free will, with the fate of a doomed world riding on your weak shoulders. If power were an option, would you grab it and harvest the Little Sisters who lived off of the Rapture's dwindling resources? Would you try to be the good guy who saves them, or would you want to do the latter?
BioShock is not only groundbreaking for its virtual Watchmen: The End is Nigh test but also for advancing steampunk chic with its gorgeous but decaying Art Deco settings and for distilling highbrow philosophical concepts (especially Ayn Rand's Objectivism) into an engaging, approachable gaming experience. The real spark in BioShock came from realising you could play either the hero or the villain, and that killing the Big Daddies would bring you face to face with a terrified Little Sister who could do nothing but shudder. Would you rather try to save them or harvest them?
#8. Hitman 3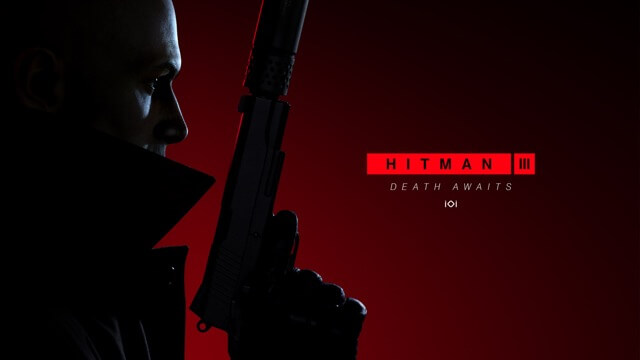 Hitman 3 is demanding on both your GPU and CPU. It has a lot of intricate simulations going on, from physics simulations to advanced artificial intelligence, and it looks beautiful doing it. Unlike most games, which tend to focus more on one aspect than another, Hitman 3 prioritizes all of them. Not only is it challenging, but IO Interactive provides a wide range of visual settings to help you achieve peak performance. DLSS and frame-rate smoothing are now playable in the game. Hitman 3 also supports ray tracing, however, you should probably disable it. The game already has a high visual quality, thus ray tracing isn't necessary.
#9. PubG Mobile
Over a hundred different countries now list PUBG Mobile among their top mobile games of all time. The game's foundation is solid shooter gameplay.
Depending on your preference, you can play this mobile adaptation of the PC original in either first- or third-person perspective. This game has much to offer with a large selection of battle royale maps and regular content releases scheduled through 2022.
When PUBG first hit PCs, the premise of a battle royale where players embark on a mysterious island and fight to the death seemed novel. The playing field gradually contracts to force the players closer together.
Both the titles and layouts of the maps in PUBG mobile and PC are identical. Lightspeed & Quantum Studio, a sub-division of Tencent Games, was responsible for creating PUBG Mobile.
One of the things that set PUBG mobile apart is the variety of play modes available to mobile players. The list goes on and on if you look at it. In the arcade mode, you can choose between tiny zone, war, and sniper. TPP (Third Person Perspective) and FPP (First Person Perspective) servers support these playstyles. In addition, the gun recoil feels really realistic. Diverse additions to the firearms made them far more accurate and easier to fire. You'll also be equipped with a kill cam that may be used to detect the presence of hackers.
Using their knowledge of Python, the creators of PUBG were able to create the most popular battle royale mobile game app of all time. Runeterra from the anime series Arcane is now playable in PUBG Mobile thanks to a collaboration between the two companies. The streets of Zaun and Piltover are now open to you as Vi, Jinx, Vi, and Jayce.
If you want to get ready for the best mobile game ever, now is the time to do it.
#10. Virginia

Imagine a game like Virginia being released before the last decade, and it's nearly impossible to picture it. Two female detectives try to locate a missing adolescent in this tale. The two women work in competing industries.
With only two hours of playtime and zero lines of conversation, this game says more than the vast majority of 40-hour games.
As a woman in the workforce, Virginia investigates the ways in which patriarchal power mechanisms, such as "divide and conquer," function against women. It is a bold piece of storytelling that delves into themes of friendship, loyalty, betrayal, and self-discovery. It's also instructive as an illustration of how, in recent years, the video game industry has come to accept nuanced political and social themes.
#11. Flappy Bird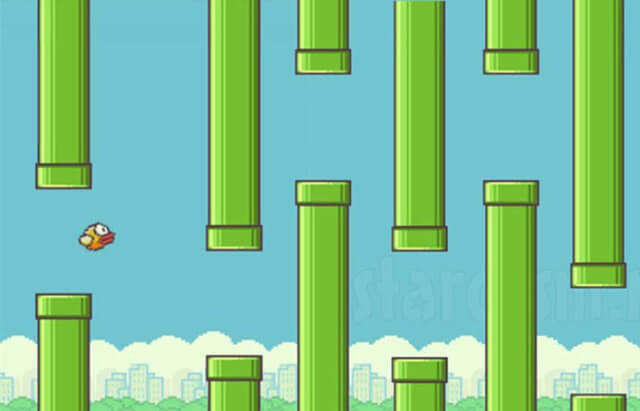 Flappy Bird became the most popular game on the iTunes App Store in the middle of the decade. At its height, it generated advertising revenue of $50,000 daily for founder Dong Nguyen.
This game has the simplest of rules. In this game, the player's sole objective is to guide a bird through a maze of pipes. The success of this game is largely attributable to how similar it is to the classic Super Mario Bros. Despite its obvious borrowings, the piece lulls its audience to sleep with its soothing simplicity and a rewarding feedback loop.
At the height of Flappy Bird's popularity, its creator, Dong Nguyen, removed it from app stores because he felt users were spending too much time with it.
#12. Oxenfree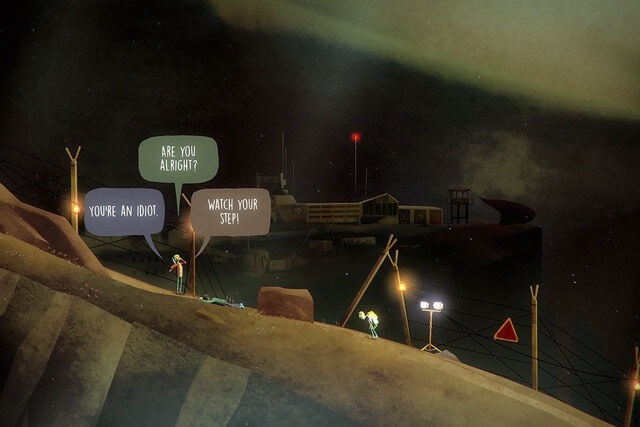 Creating compelling discussions between characters that also serve as a useful and engaging gameplay mechanic has been a game designer's most difficult task over the past decade.
Oxenfree casts players in the position of Alex, a young woman who, along with her pals, is setting out on an island adventure. She communicates with them in real-time using dialogue trees depicted as speech bubbles.
The player's impression of the game will be shaped not by the physical and logical problems, but by the emotional depth that emerges through discussion as Alex deals with her brother's death and attempts to open herself up to new relationships.
Oxenfree is an intelligently crafted coming-of-age mystery that shows promise for the future of dialogue-as-game.
#13. Mario Kart 8
It was a relief that 2017 would see the release of Mario Kart 8 on the Switch. At last, the indefinitely replayable racing game had arrived, and it was just as much fun in 2019 as it had been in 2014 when it was released on the Wii U.
Incredibly polished, Mario Kart 8 on Switch makes it a cinch to play anywhere—at home, in a hotel, or even a bar. Regardless of your degree of expertise, you'll always feel like you're making a difference in the game thanks to the game's nasty, randomly distributed items.
#14. The Candy Crush Saga

In 2022, it is one of the most downloaded mobile games. Candy Crush Saga is two times more potent than alcohol in terms of its addictiveness. The most popular smartphone game in the world is a terrific way to kill time when you're bored, whether you're alone or on a date. Even though it began as a simple Bejeweled ripoff, this is now vying for everyone's time and money. Despite being one of the best mobile games in 2022, Candy Crush Saga has the potential to become a very costly addiction. Getting to the top of the leaderboard requires a great deal of in-game hacks, tactics, tips, and advanced methods.
The fact that it is one of the seven games that make more than $100 million annually puts it among the most popular mobile games and at the top of the ranking in July of 2021.
#15. Super Street Fighter 4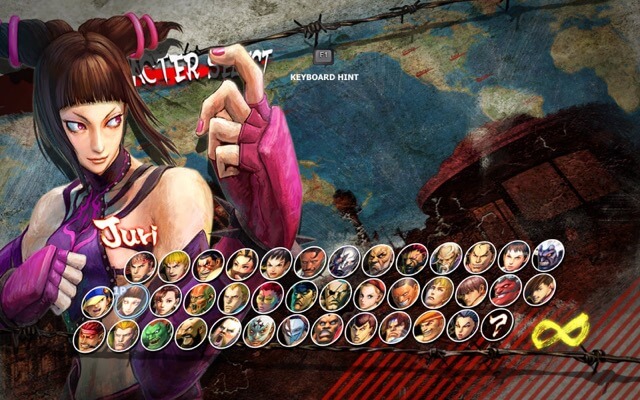 It had been over a decade since Capcom launched a new installment in its famous fighting game series before the release of Street Fighter 4. Also, while Street Fighter 3 was undoubtedly a high point for 2D pixel art fighters, it was unknown whether or not the business could successfully adapt its iconic characters to the 3D medium.
Although 2009's Street Fighter 4 demonstrated that Capcom was still the master of the fighting game genre, it was far from perfect. Super Street Fighter 4, a significant update released the following year, ensured the series' continued success.
The addition of Super was more than just a tweak to the original formula. It introduced new and returning characters into the fold, rebalanced the gameplay to make it tighter than ever, and included various other features, like as new game types and the option to unleash one of two Ultra Combos to turn the tide of any battle. Although not the last, this was the most substantial update to Street Fighter 4.
#16. Minecraft: Pocket Edition

The popular PC game Minecraft now has a mobile counterpart called Minecraft: Pocket Edition. It is compatible with any modern mobile device. Both Apple's iOS and Google's Android can use it. The game mechanics on mobile devices are consistent with those on the PC version. Prior to purchasing the full app, a free demo is available for download. Players can choose to play in either a "creative" mode, where they have access to everything, or a "survival" mode, where they start with nothing and must find their way to victory.
The survival mode is the most difficult because you lose everything and have to start over if you are attacked by spiders, creepers, or zombies.
Since 2009, when the PC version of Minecraft was released, the game has amassed a massive fanbase. You'll have no complaints, as the mobile version is identical to the Java one.
#17. Stranger Things: The Game
Released in August of 2019, Stranger Things: The Game features 16-bit graphics. You must have watched "Stranger Things 3" on Netflix, right? Nothing has changed in terms of the plot. However, the game adds a lot of variety by giving you several side quests to finish. Depending on the system you're playing on, you'll have to take on one of four distinct bosses.
The player embarks on an expedition through Hawkins and the surrounding area. Use your logical reasoning skills to decipher riddles, amass eggos and gnomes, and unravel mysteries. In 2022, Stranger Things: The Game will be the most popular mobile game.
#18. Civilisation 6
Civ games include players constructing settlements, researching new technologies, preparing new armies, and colonizing new lands. In these games, cities play a key role.
With Civilization 5, released in 2010, developer Firaxis made a significant advancement in the series by switching to a hexagonal grid and eliminating the "stacking" of military units, so placing a greater emphasis on tactical combat. Defending against larger, more numerous enemies were easier in urban areas.
However, it wasn't until Civilization 6 that the beloved series was truly shaken up, as players were finally given influence over the countryside outside of their cities, even in peaceful times. Players use hexagons to create structures and advancements, and natural resources have a greater impact on the culture of each civilization.
The game's artificial intelligence (AI) was also improved, allowing for better dialogue between players and hostile NPCs. System depth was increased through post-launch updates that improved trade, tourism, religion, and even environmental sustainability.
#19. Subway Surfers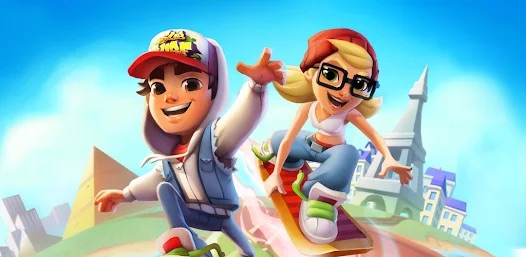 Subway Surfers is only the beginning of the excitement. Since its release in 2012, this game that honours street culture has been a runaway success, consistently ranking at the top of sales lists. The protagonist must constantly flee from a police officer and his dog. You get to use amazing boards and jetpacks while avoiding vehicles and trains as you race along several racetracks.
At every tier, there is always something exciting to look forward to. You'd have access to over 20 unique characters and boards, as well as a variety of seasonal hunting and tasks of varying difficulty. It's imperative that you use the magnet, The Ultimate Tool for Coin Collection, if you want to achieve a new high score. Gaining multipliers and consistently outscoring yourself is the key to success.
The mobile version is widely available on the internet, however, there is no PC version of the game.
#20. Clash Of Clans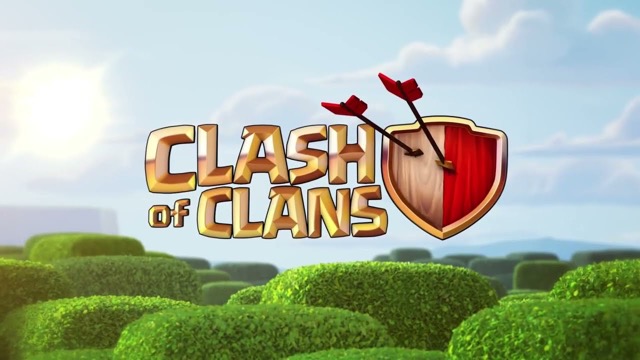 For dedicated gamers, familiarity with the best strategic mobile games is paramount.
Clash of Clans, an ultimate strategy game released in August 2012, was Supercell's debut title. The game was an undeniable success, accruing a whopping 4.5-star rating and total 500 million downloads across both the Android and iOS platforms. In terms of gameplay, you'll construct an entire town and then go around sacking other players' settlements. With the Summer June update, users have begun exploring the game's new features, including improved tools, advanced troop and building tiers, and the ultimate Town Hall 14. In other words, more improvements are on the way to Clash of Clans, so now is the time to fortify your soldiers.
#21. Hollow Knight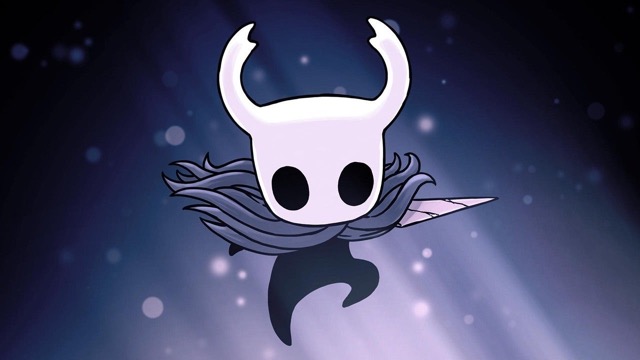 Hollow Knight performs almost everything well. Your little insect knight's travels will take him to many different worlds, each with its own unique set of memorable opponents and magnificent landscapes, all accompanied by a beautiful melancholy soundtrack.
The bugs in this game range from charming (spore-spitting toadstools) to scary (ghostly wizard slugs with bulging eyes) to flamboyant (a dung beetle full of swagger).
Though you begin the game helpless, forging a single nail into a sword, the breadth and usability of the new powers obtained via each hard boss encounter set this game apart from many others in the exploration genre. Precise and challenging combat has many comparing Hollow Knight favorably to the Souls series.
With your new abilities at your disposal, you can't help but marvel at the vastness of Hallownest, all the more so when you consider how few people were responsible for its creation. You won't view insects the same way again, at the very least.
#22. Metal Gear Solid 5: The Phantom Pain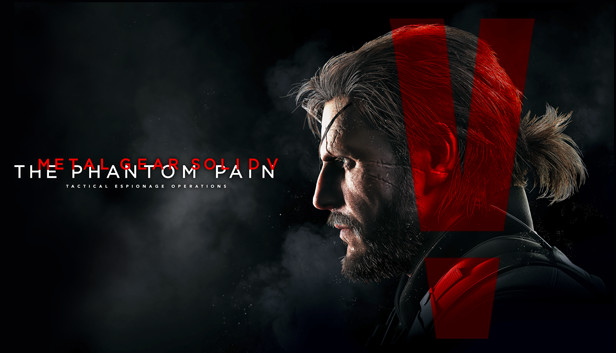 This unfinished swan song by Hideo Kojima reflects his unfinished career. Despite its many issues, particularly in its plot and multiplayer aspects, The Phantom Pain is still the most entertaining Metal Gear game.
To create a multifaceted open-world game of stealth, tactics, and countertactics, Kojima and his team at Kojima Productions drew on their decades of experience in the genre.
Kojima's peculiarities, including a dreamlike opening sequence and the option to strategically make your horse defecate, add to the richness of The Phantom Pain.
Though tainted by the developer's split with Konami, it provides a suitable conclusion to Snake's lengthy career as a series protagonist.
23. Beat Saber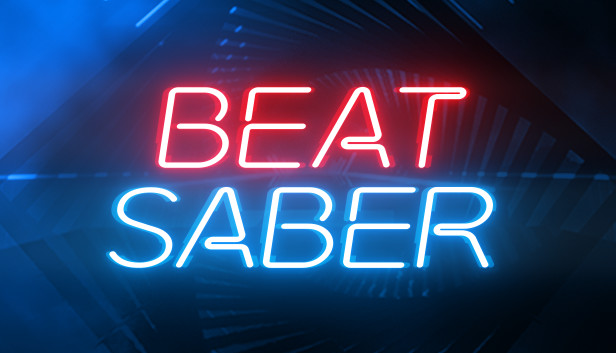 Though this decade hasn't produced a definitive winner in virtual reality hardware. It has demonstrated some of the possibilities of the technology.
The virtual reality (VR) crossover sensation Beat Saber has players slashing colorful blocks to the tune of electronic dance music (EDM) heavy tracklist. It's frequent use demonstrates the potential of virtual reality gaming at events such as expos, parties, and even late-night television. Its premise is straightforward, the music is catchy, and the gameplay is straightforward, making it a compelling argument for the benefits of virtual reality games.
The game takes place in a basic virtual reality environment. A path opens up in front of them, and in sync with the music, blue and red blocks hurl in their direction. You must "slash" each block in the direction written on it with your virtual reality controller.
In Beat Saber, you engage in an activity combining elements of a party and a futuristic gymnastic dance. Physical exertion, rhythm, hand-eye coordination, and the use of one's entire body are all necessary. Beat Saber is one of the best virtual reality games of the decade. It only takes two minutes to play through a song to see why.
#24. Final Fantasy VII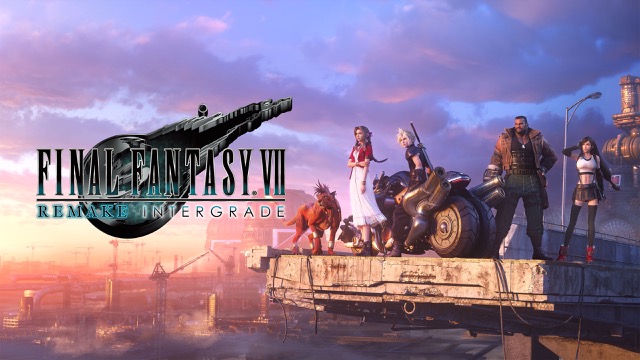 There's much more going on than flashy hairstyles and oversized blades. The music, story, graphics, and character development in Final Fantasy VII all reached dizzying heights. Making it an exceptional video game. The multi-disc novel with heavy themes like death and rebirth; stunning 3D action and steampunk-inspired cityscapes. Add to it a memorable cast of characters. Including one of the most infamous antagonists in gaming history, you have a timeless masterpiece that influenced a whole subgenre of video games and an entire generation of players. Subsequently, dominating the video game business was aided by Final Fantasy VII's status as an early PlayStation One exclusive.
Concluding Remarks
Like in any other industry, stakeholders in the video game industry keep an eye on customer preferences. Shifts in the market to stay relevant. It's reasonable to say that games combine Action, Adventure, and Shooter. It will continue to be a safe pick for the time being. But there's still plenty of room in the market for a wide variety of genres to be explored.
One good sign of a market willing to try new things but wanting the comforts of the familiar is that the same genres don't consistently top the list of most recently released games year after year.