The new Subway Surfers Tag is here. It is totally different from the previous Subway Surfer and even better in some sense. There was a period when endless running games ruled mobile gaming. . The main character continued running, and your goal was to keep them moving for as long as possible. These games were notable for being action-packed, played vertically (in a "portrait" layout, so to speak), and relatively simple to pick up. 
All New Subway Surfers Tag
Subway Surfers was one of the most well-known endless runners of all time. Almost everyone that has ever played a mobile game has either heard of or played Subway Surfers at some point. When the game was released in 2012, it quickly gained a cult following. Many considered it a more stylish variation of Temple Run, another "endless runner." In the classic endless runner Subway Surfers, you took on the role of a hipster spraypainting walls before being pursued by a police officer who didn't appreciate your talent.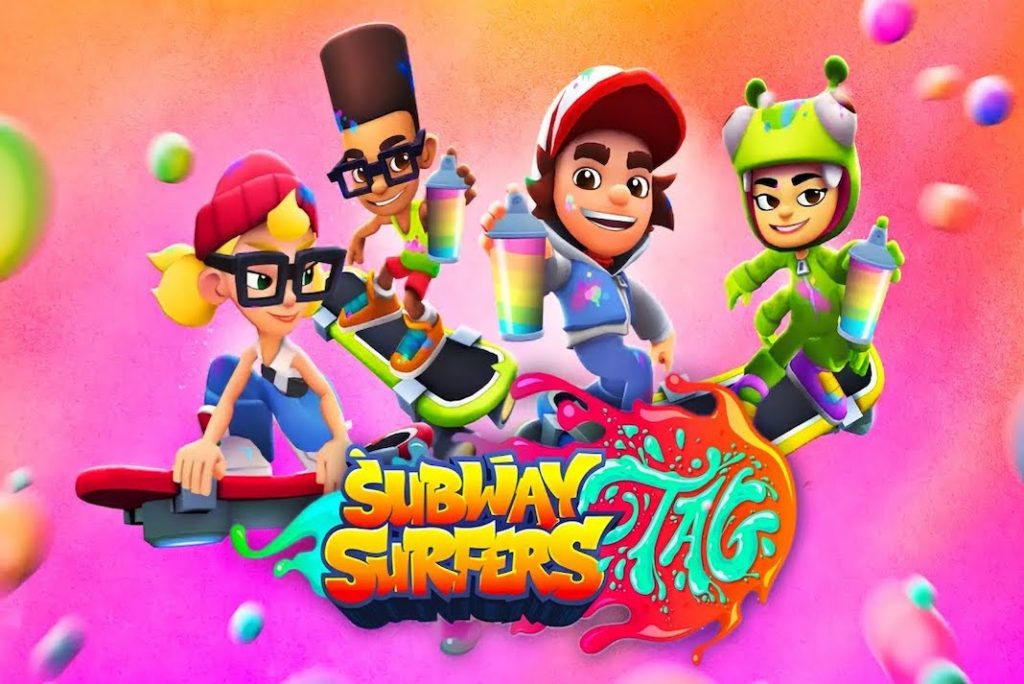 You physically switched tracks, slipped under, and jumped over obstacles while running and surfing your way through the subways, earning coins and awards for as long as you could until the long arm of the police ultimately grabbed you by the collar.
Subway Surfers Tag is a brand-new version of the game available right now. Also, the game is brand-new in each and every way. Even the fans of the series Subway Surfer might not even identify it. You can play as Jake, Tricky, Yutani, or Fresh; each character has a unique special move. Though a police officer, this time, is still pursuing you, he has some bots with him. You still have to gather coins and awards, and you'll have a spray bottle and surfboard nearby. But the similarities stop there.
How is it different from the iconic Subway Surfer
?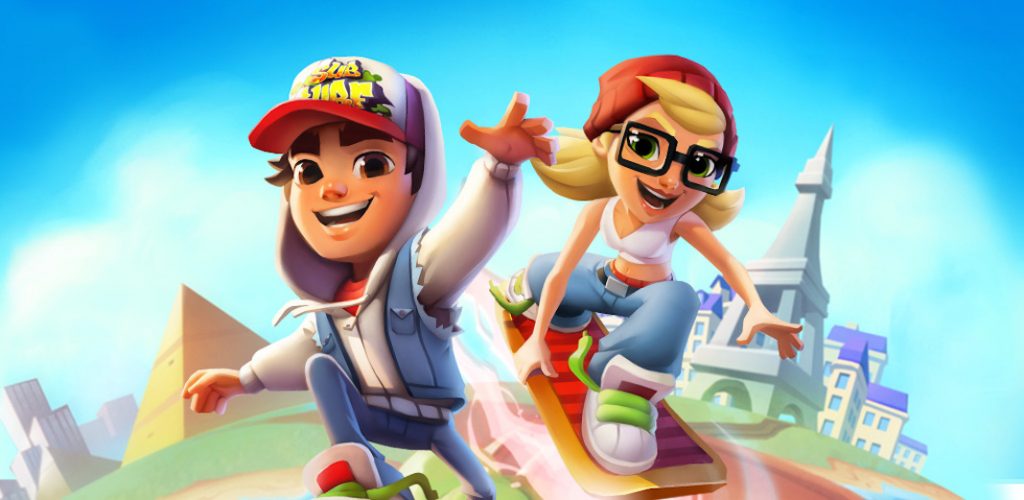 The moment Subway Surfers Tag loads, you realize that it is a different game from the original Subway Surfers. This game is not intended to be played with a single hand or in portrait or vertical orientation. Like most modern action games, this one is played in landscape mode, so you must position your phone or tablet horizontally with one hand on either side. You see the game from a radically different point of view.
1# The Display
In the original Subway Surfers, the scene in front of your character continued to develop based on their progress. Your perspective was actually from behind their back. So, objects like a train, a barrier, the end of a track, and others materialized out of nowhere. However, with the all-new Subway Surfers Tag, the player can see almost everything right from the beginning. It essentially displays everything at once. You can see where you can and cannot surf from a top-down perspective. Besides the bots that appear out of thin air, there aren't many surprises in this story.
2# The Gameplay
The gameplay, however, has seen the most significant alteration. In Subway Surfers Tag, you can use an onscreen direction pad to control your character's movements rather than the simple tapping and swiping required in the initial Subway Surfers to change direction, slide, or jump. Each mission begins with a set of goals and targets for you to achieve, such as collecting a specific number of coins, eliminating a particular number of robots, staying alive for a specific period, etc.
3# More Strategic
This leads to a fun experience that differs from the first Subway Surfer. The scenery is still vibrant, and the soundtrack is catchy. However, the original's hallmark surprise factor is absent primarily due to the top-down perspective. Although, unlike the initial Subway Surfer, in Subway Surfers Tag, you must consider more than just running continuously and collecting rewards. You must also calculate consider and calculate various things. Like how to destroy robots, jump on rails to earn bonus points, avoid guards, and monitor your energy level.
That effectively captures the essence of Subway Surfers Tag and the new turn the game has taken. It is a more calculated game. You know where you're heading, barring the surprising apparition of robots (some of which even power you up). There is a minimal amount of combat, but it is pretty simplistic. You can use your spray can to kill robots, but the aiming is done automatically, so you can't plot too much. The game emphasizes completing objectives and obtaining prizes more than simple survival.
4# New and Fancy Equipment
Although you receive some fancy equipment, the gameplay is mostly the same regardless of the arena. Even though the colors and accessories vary, the arenas are primarily comparable. Most of the arenas have tracks and platforms. More content is anticipated to be added to the game in the coming days.
Closing Statement
If you have played the original Subway Surfers. In that case, there's a strong chance you'll enjoy its new version because Subway Surfers Tag looks tremendous and plays incredibly well. It is a different interpretation of the game, more of a whole redesign than an update. In many ways, Subway Surfer Tags is more of a real-time strategy game than an action one because there aren't any independent decisions to be made as you can view the entire arena from the start. This means you can genuinely map out your route, gratifying strategic thinkers.