The best Android games give you many different things to do and keep you entertained for hours. A game on Google's Play Store, no matter what kind of game you like – strategy games, first-person shooters, puzzle games, and more – is likely to be something you enjoy.
To find the best games on the Play Store, you have to look through many different games. Many of the best Android games are free, but there are a few that you'll have to pay for to get. You might wonder if a paid game is worth it.
Not to worry: we've put together the best of the best in a single place, across several different types of goods. If you want to spend hours playing an RPG, play something with your friends, or put your strategy skills to the test, we've got the best Android games that we've found.
Also Read:10 PC Games To Defend Hating
1. Spades.co
Looking to dive into the world of Spades Online? You're in luck! You can conveniently play right from your mobile device by visiting Spades.co.
In this game, your objective is to bid on how many tricks you think you'll take each round, and then work closely with a partner to meet those bids. So why wait? Grab your phone or tablet, head to Spades.co, and immerse yourself in the strategic and engaging world of Spades!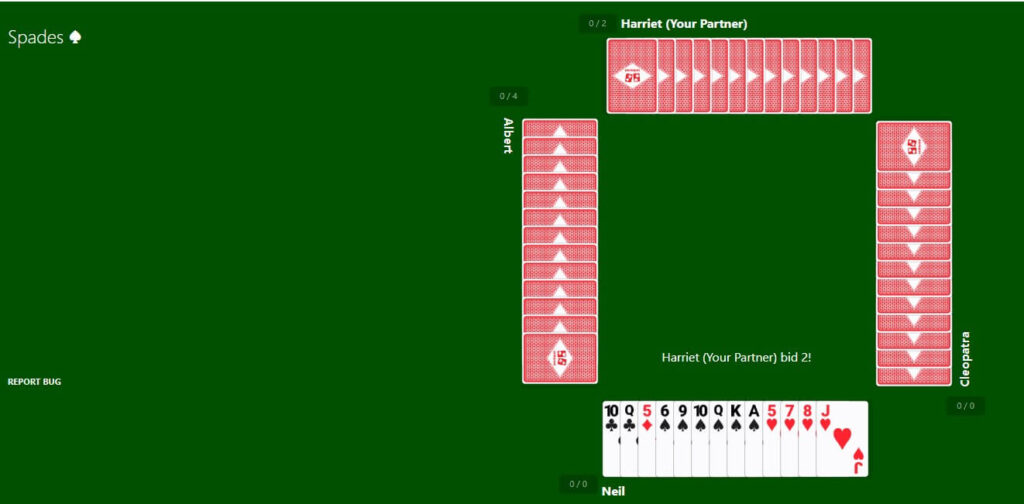 Playing Spades, a classic card game offers numerous benefits beyond mere entertainment. This game stimulates mental agility, requiring strategic thinking, memory, and concentration. It promotes social interaction and teamwork, enhancing communication with your partner and strengthening relationships. Engaging in Spades can also serve as an effective stress-relief mechanism. Additionally, it cultivates skills like decision-making, math, and pattern recognition. The game provides a healthy outlet for competition, fostering a sense of achievement and camaraderie. With its rich history and cultural significance, playing Spades becomes more than a simple card game; it's an engaging and fulfilling experience that enriches the mind and connections with others.
2. Rocket League Sideswipe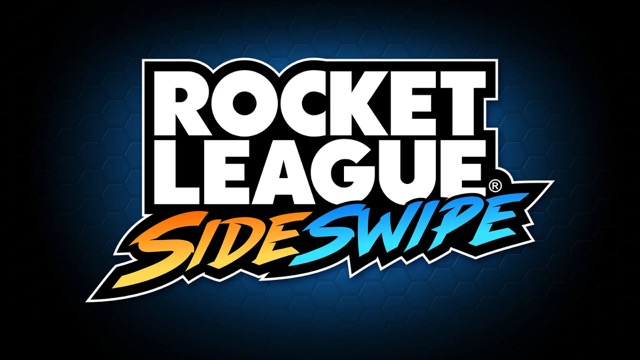 If you want to play Rocket League on your mobile phone, Psyonix Studios has made a 2D version of the game. Even though this sounds bad, the game is pretty good. It has the same twitch controls as the original, but now you're playing on a 2D plane where the goals are on either side of the screen, so you have to move quickly. Out of the box, controllers work, and the touch controls are good for quick matches. PvP is the name of the game. You can play 1v1 or 2v2 in a few different ways. The best thing about the game is that it's free and hasn't been monetized yet, making it a great example of F2P. There is also a good chance that when Rocket League Sideswipe is finally monetized, it will be like the original PC and console game. This means that, as it stands, Rocket League Sideswipe is one of the best competitive games on Android. It's also a great F2P game that won't cost you much money to play.
3. Call of Duty: Mobile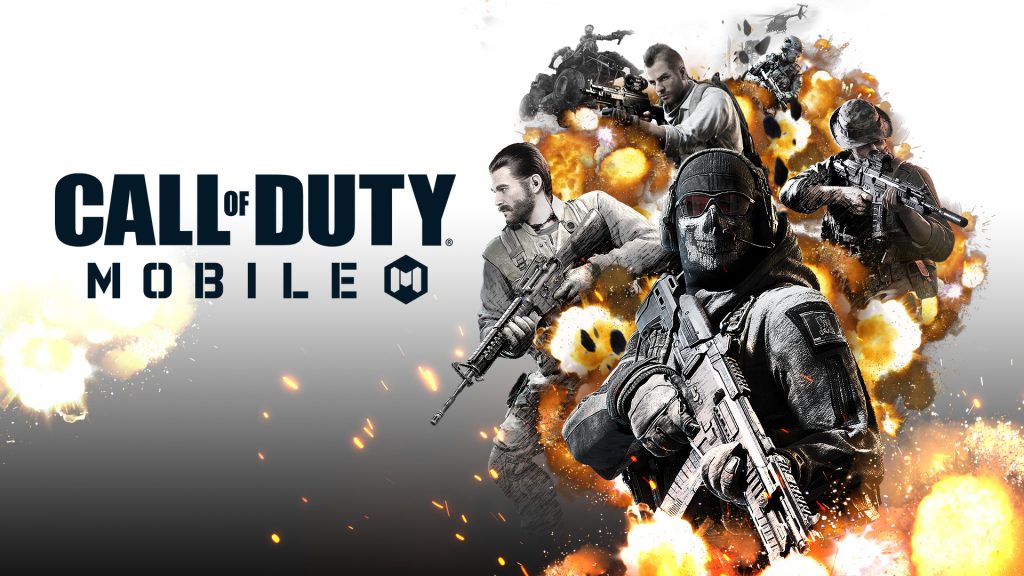 It was the best Android game we found this year. If a game is very popular, we usually wait a long time before adding it. Call of Duty: Mobile is so popular with a very high rating that we added it faster than we usually do. FPS online PvP mode and a 100-player battle royale are two modes in the game that you can play with other people online. That puts it in a very small group of games that do both battle royale and FPS games like Critical Ops or Modern Combat at the same time Many things to do.
Also Read:How To Enable Or Disable Fullscreen Optimizations For Games In Windows 11
4. Genshin Impact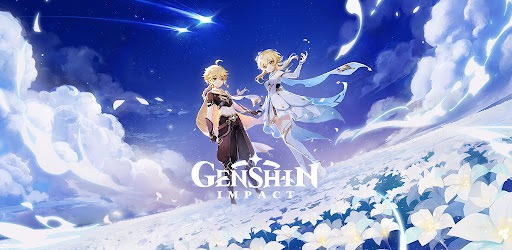 Genshin Impact is the number one game. It is a role-playing game that takes place in an open world.
A large, free RPG that can be played anywhere and on any device. There are magical twins who travel across universes for no reason other than to find each other when an unknown and powerful deity thinks they are too full of themselves to jump between universes freely and that this must come to an end.
They are left in a new place, looking for their sister in a new place, and looking for a way home.
Genshin Impact lets you change characters, not weapons. Some people have one-handed swords, others have bows, and still others have magic books. You build up your four-person party and switch characters on the fly as you go. When you get a lot of things, you can use them to make your best weapons even better. This also leads to what could be a big war. Among the top 10 games.
Also Read:10 Best ROBLOX Games To Play In 2022
5. GRID Autosport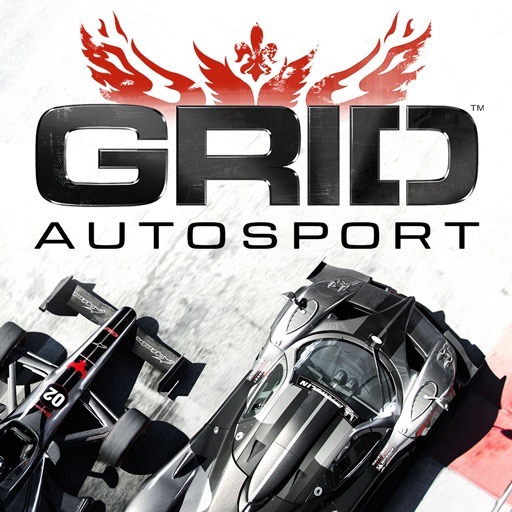 In the Epic vs. Apple lawsuit, we learned that games make up 70% of App Store revenue. This is a wake-up call for the top games development company and industry.
Because they are normal and at the top of GRID Autosport's drag racing, they are called "Funny Cars." This is because they are powerful, but also because they are normal. You feel as though your senses are being attacked when you drive one. You try to control eight thousand horsepower while going over 300 miles per hour.
GRID Autosport gives your smartphone or tablet a console-like gaming experience. Because this game has such beautiful graphics, you'd think that it would cost the same amount as the PC version of the same game.
This game even though it's on a small screen is big. It's a pretty big app for your smartphone, with a suggested free space of 6 GB. Realistic racing game: Even the most experienced racers will be challenged by this game. Casual gamers who want a taste of "classic" racing games will also enjoy this game. Each car has a unique way to drive that you can feel.
Also Read:The Best Zombie Games For iOS
6. The Impossible Game 2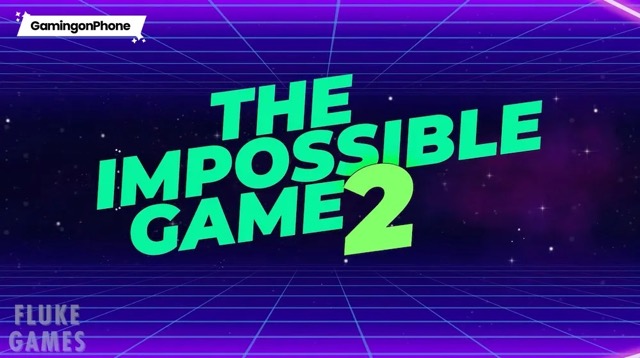 You should play The Impossible Game 2 if you want to play a free game. Anyone can play the whole game for free, but there are optional cosmetics that you can buy. This is how you'll show off in the online battle royale mode. You can fight 60 people to see who comes out on top. The gameplay in this sequel is the same as in the original: just move a box through a series of obstacles. If this sounds like a simple task, it is. But the game is very difficult, and that's where the fun is. First, you have to get through the game's stages, and then you can play online battle royale with other people from all over the world.
7. My Friend Pedro: Ripe for Revenge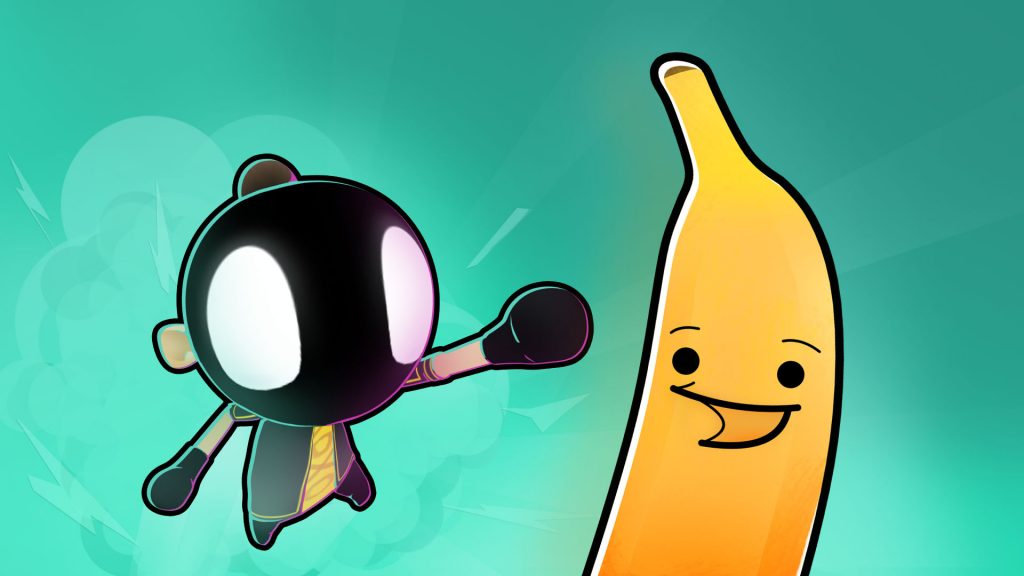 This game is a great example of free-to-play done well. Like the main game, this offshoot game has a lot less work and more adorable graphics. Touch controls are the only way to play. Because the game is based on slingshot mechanics, all you need is one finger to play. Slow-motion skill shots from the original game seem to work just as well on the mobile version as they did on the original game. You can play the whole game for free, but you can't save until you pay $3 to get the save feature. So not only can anyone play the whole game in one sitting, but they can also take a longer look if they aren't sure if their money is worth it. My friend Pedro says that Ripe for Revenge is a hard game that requires many skills to play. At least everyone can play as much or as little as they want without paying for it.
Also Read:Fix Steam Running Slow/ Lagging Games Issue 2022
8. Pokémon UNITE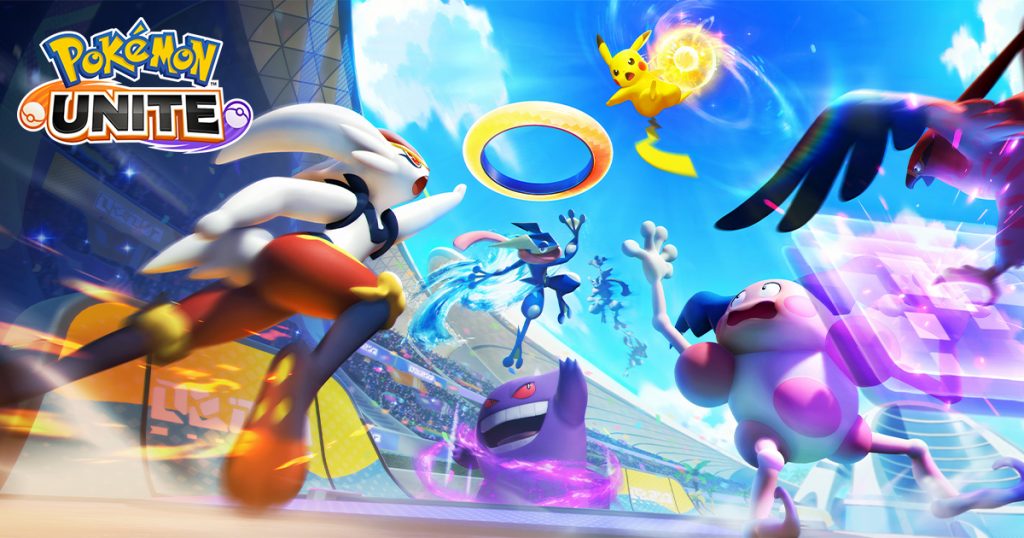 A free-to-play MOBA from the Pokémon Company has had a lot of success on mobile and the Nintendo Switch. MOBAs may not be the most popular genre anymore, but Pokémon is so popular that the game has had a lot of success on both platforms. If you're looking for an easy MOBA game, you'll like this one, even though the matchmaking can be a little tricky. Of course, kids are the target audience, so the casual design isn't a big surprise at all Fortunately, playing for free doesn't put players at a disadvantage. Even though the game does have a few pay-to-win items in the shop, just by playing, you can earn enough money to buy what you need without having to pay. So, I think the balance is pretty good, and I think it's going well. Keep an eye out for a lot of people who aren't playing.
9. Levelhead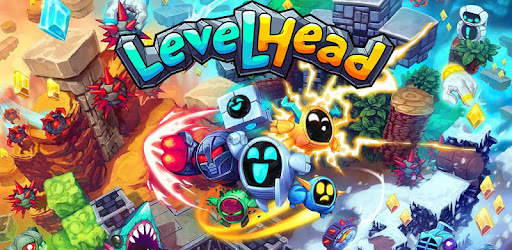 It is the best platform for 1-4 people to be creative. They build and share levels with the rest of the world on it. In this award-winning Platformer Maker, you can make the level of your dreams and the level of someone else's nightmares, so you can make both. This is where you can find more than 100 things that can help you be more creative and do better work.
Play through 90+ hard, hand-made Training Levels as GR-18, a delivery robot in training. Run, leap, and blast your way through them. It's a lot of fun to play with up to three friends on the same couch.
Then, after playing levels, you can share some levels with the whole world and keep an eye on the time, attempts, and followers.
It makes it easy to get followers and play all kinds of user-generated content worldwide because of its strong search and curation features and no platform limitations.
Also Read:8 Best Games On Steam 2022! (New Releases)
10. Game of Thrones: Beyond the Wall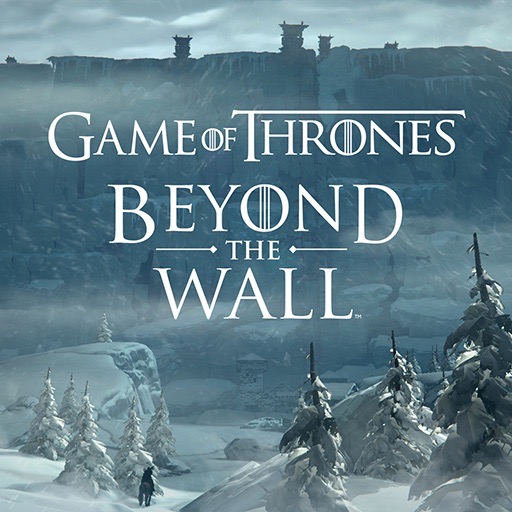 Many records were broken by the web show "Game of Thrones." Even though the eighth season ended badly, people still liked the show a lot. If you want to play Game of Thrones: Beyond the Wall, you'll be able to play it with help from HBO and Gaea. At this time, the game is being tested by beta testers (internally and with the GOT community only). The GOT community members used Reddit to show off some of the game's features.
During the battle of Winterfell, "Brynden Bloodraven Rivers" was killed. You will be able to play as Lord Commander of the Night's Watch at that time. You can play as either Jon Snow (Aegon Targaryen) or Daenerys Stormborn in the game, according to the people who play it (Targaryen). One of the most popular mobile games in 2022 will be this RPG (Role-Playing Game), which is about a group of people. It also has the chance to become one of the most popular mobile games.
Also Read:Fix: Steam Corrupt Disk Error When Downloading/Uploading Games
11. Candy Crush Saga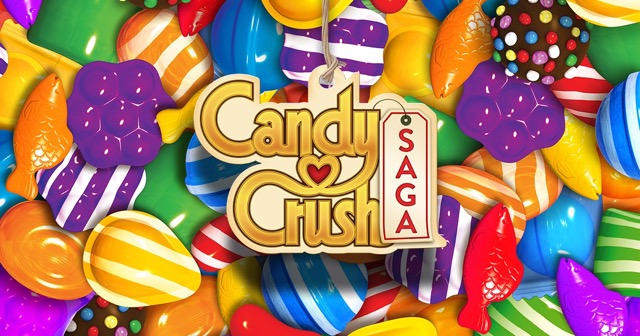 You can play it on your phone in 2022. Candy Crush Saga is as sweet as cake and twice as addictive as beer, but it's even better. You can play this game when you're bored, even on a date night. This is the most popular mobile game in the world. This game started out as a simple copy of Bejeweled. It now competes with everyone for their attention and money! In 2022, Candy Crush Saga is one of the best mobile games. But it can become one of the most costly habits. You need lots of cheats, tips and advanced strategies to get to the top of the leaderboard. You need a lot of them to get there.
In July of 2021, it will be the most popular mobile game. It's one of the games that make more than $100 million a year together, making it one of the most popular games on mobile phones.
Also Read:Top 10 Xbox Game Pass Games you should play in 2022
12. Minecraft: Pocket Edition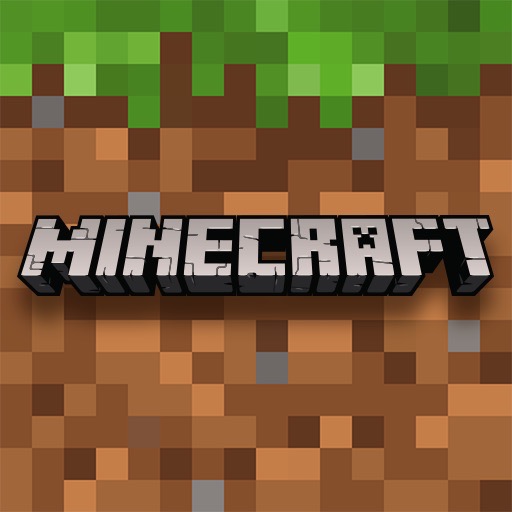 Minecraft: Pocket Edition is a version of the popular PC game Minecraft that you can play on your phone. It works on all kinds of phones and tablets. It can run on both iOS and Android devices. The gameplay of the mobile version is the same as the gameplay of the PC version. There is also a free version that you can use before you buy the paid version. Gamers can play either in the creative mode, where they have all the resources or in the survival mode, where they have no inventory and have to start from scratch to get all the things they need.
There are a lot of hard things to do in the survival mode. If you get caught by spiders, creepers, or zombies, you'll lose all of your resources and have to start over again.
Many people play Minecraft because the game's PC version came out in 2009. As long as you like it, you'll be happy with the mobile version as well as the Java version.
Also Read:10 Popular Online Games In 2022
13. Stranger Things: The Game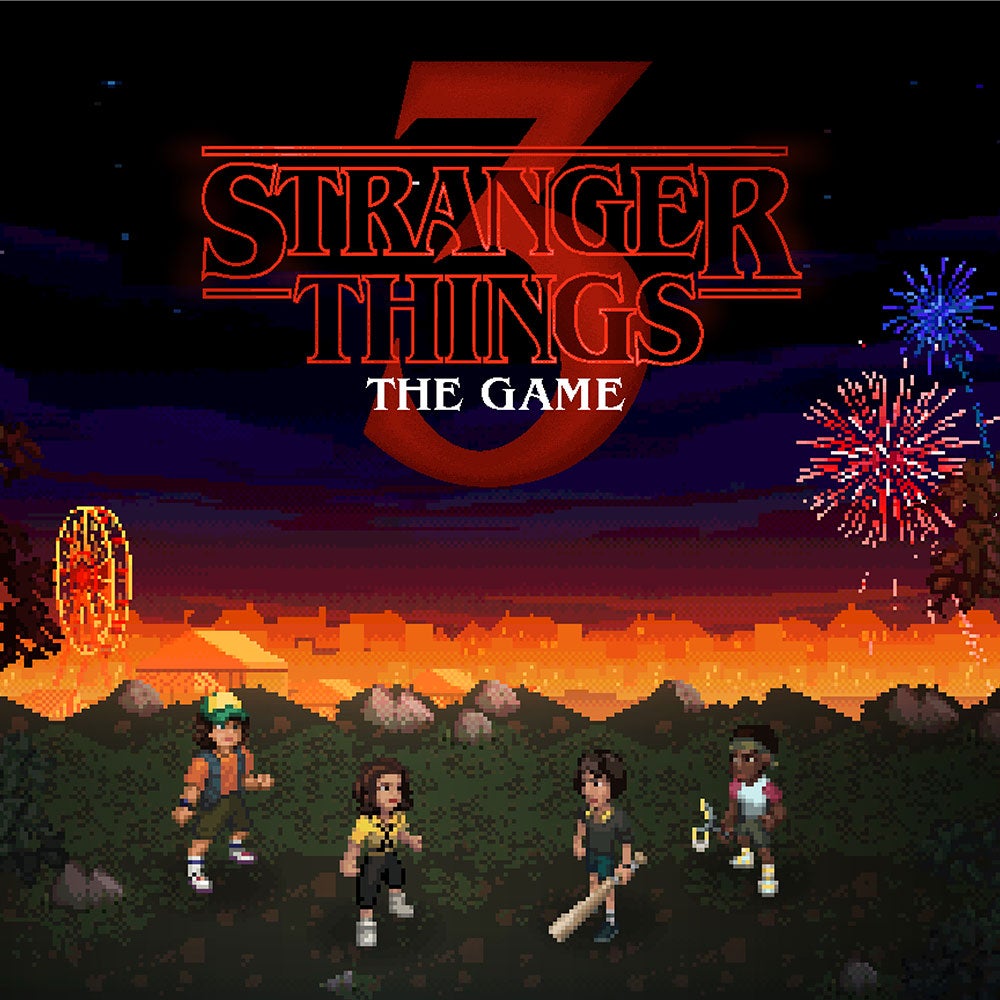 A 16-bit art game called Stranger Things: The Game will be out in August 2019. Is there a "Stranger Things 3" movie that you remember? The story line is the same. You'll still have to do other things, which makes the game very interesting. The game will make you fight four different bosses based on the type of device you have played on.
The game is an action-adventure game that lets you go to Hawkins and other places in the area. Find eggos and gnomes, solve puzzles, and look for clues. People should play Stranger Things: The Game on their phones in 2022.
Also Read:Unable To Download Games In Steam? Try These Fixes
14. Subway Surfers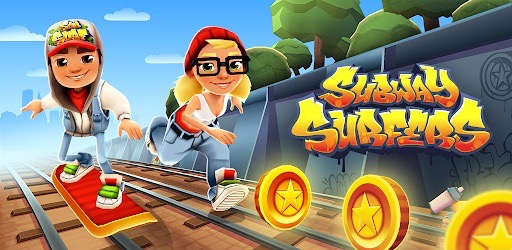 A game called Subway Surfers doesn't end when the fun does. This game has been a big hit since it came out in 2012. It celebrates street culture and has been at the top of the video game charts a few times a year. It's about a person running all the time with the goal of not getting caught by a cop and his dog. To avoid the cars and trains, you use boards and jetpacks as you race on different racetracks.
A new adventure awaits at every level. You'd be able to play different levels of hunts and missions and over 20 different characters and boards to play with. Don't forget to use the magnet when you set a new high score. It's the best tool for collecting coins, so use it! The most important thing is to get multipliers and beat your own high score every single time.
The mobile version is easy to find online, but the game didn't get a PC version.
Also Read:
15. Legends of Runeterra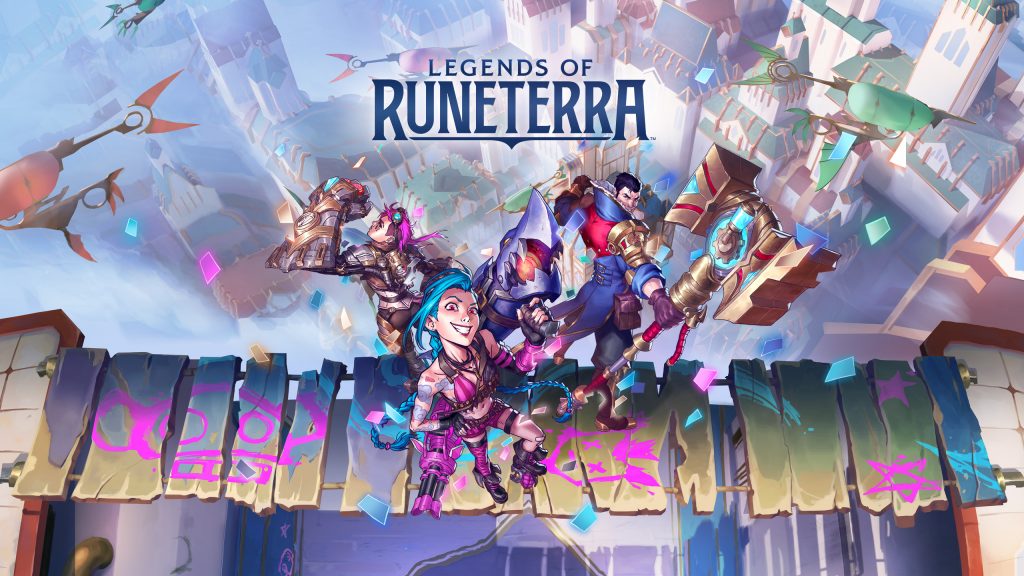 A new Android game called Legends of Runeterra is one of the games on this list. It's a game like Hearthstone, but it's played online. They then build decks from the cards and heroes they have. You then fight people online. There isn't as much randomness as there used to be in the game, so it's a good overall experience. To play, you have to choose from 24 champions and a lot of cards. You can also invite your friends to play with you! In the past, this list was topped by Hearthstone for a while. Now, it's time for a new winner in this space to emerge.
Also Read:Top 7 PC Games To Play In 2022
16. Brawlhalla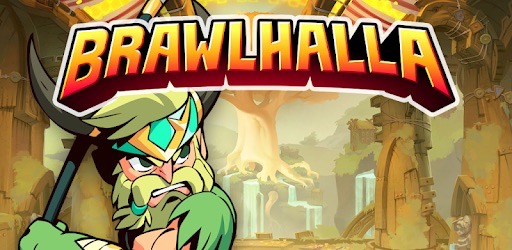 Easy way to describe Brawlhalla is to say it's a game that looks and plays like Smash Bros But calling Smash and Brawlhalla the same thing is a bad idea because it's too simple. At its heart, this is a free-to-play platformer brawler. The game has a cash shop where you can buy cosmetics and a Battle Pass that lets you get more rewards than other players. There are touchscreen controls for the game, but they can be changed in its settings. The game itself is best played with an external controller, which I prefer to do. All in all, the Android version of Brawlhalla is good enough, and thanks to cross-play, you can play against your friends no matter what platform they use.
Conclusion
So there you have it. There are many good games out there that are worth your time. There are a lot of the best things to read and learn about here. It's necessary to note that the list is always growing, so comment below if you want to see your favourite things added to it.