Are you eagerly looking to play the wordle game on your android devices through an app? Guess what? You aren't alone. It looks like there are people all over the world who are tired of constantly going to the website to play one game. And it is indeed frustrating at times when the links sometimes redirect us to another site if a word is misplaced.
So how do you overcome these obstacles and start your winning streak? Well, the answer is right here in this article. So keep reading till the end as I also share some tips and tricks to win the game for beginners. Josh Wardle, a software engineer and Reddit user created this game for his partner Palak Shah.
Both Palak and Josh love solving crossword puzzles, and this game was Josh's gift to her. Furthermore, their friends and family enjoyed playing this game so that it kept attracting new players. Soon enough, Wordle that once had only ninety users, attracted over three million players worldwide.
And all of this within a span of two to three months. Moreover, the game also made it to the New York Times headlines and is currently trending like no other game.
Also Read: How To Get Wordle App On iOS Devices?
Trending: All About Dordle: More Evil Than Wordle
How To Get The Wordle App On Android Devices?
Given the high demand for the game, it is natural that players want to get it handy so that they can access it whenever they want. However, there is an obstacle to that. The game is currently available on this website only. Even after amassing millions of players worldwide, Josh did not create an app for the game.
But, there are always some workaround to get what you want, an app for your android device in this case. So, let's get started.
Step 1: Go to https://www.powerlanguage.co.uk/wordle/ on Google Chrome.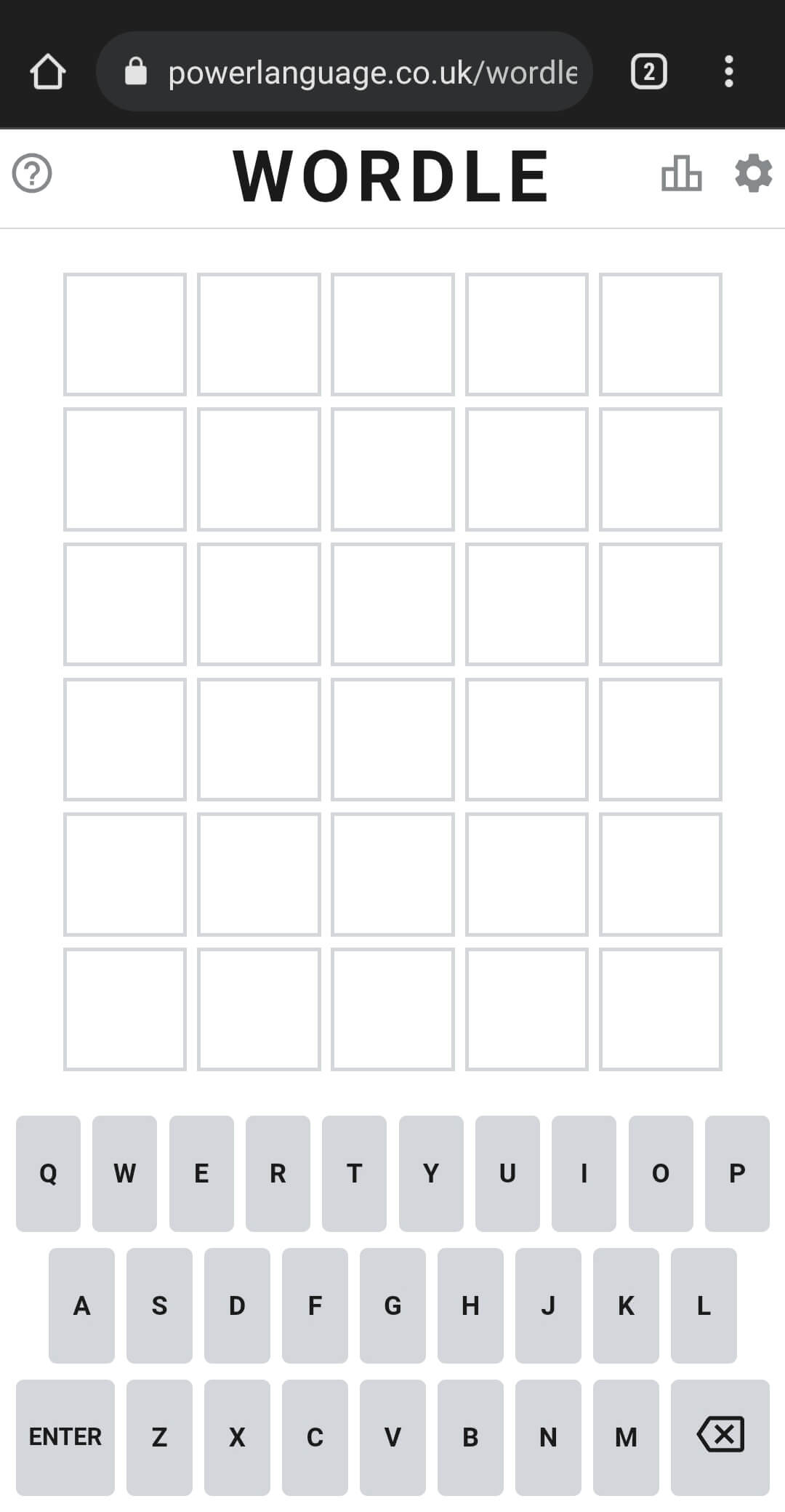 Step 2: Click on the three vertical dots from the top-right.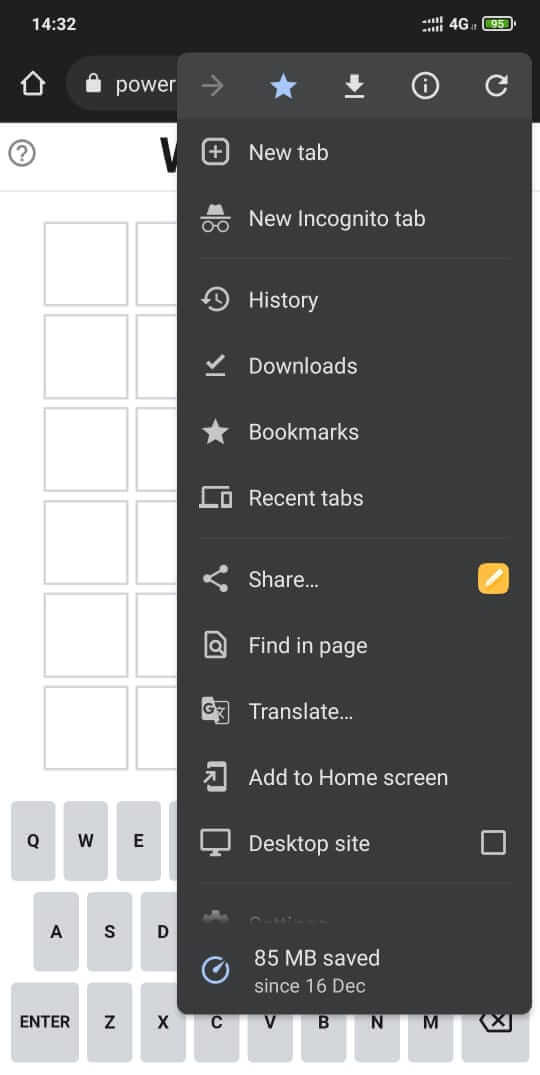 Step 3: Select Add To Home screen and close the website.
Step 4: Moreover, go to your home screen, and the website will be available in the form of an app. As you can see in the image below, it will be in Green color, with the word W in capital letter.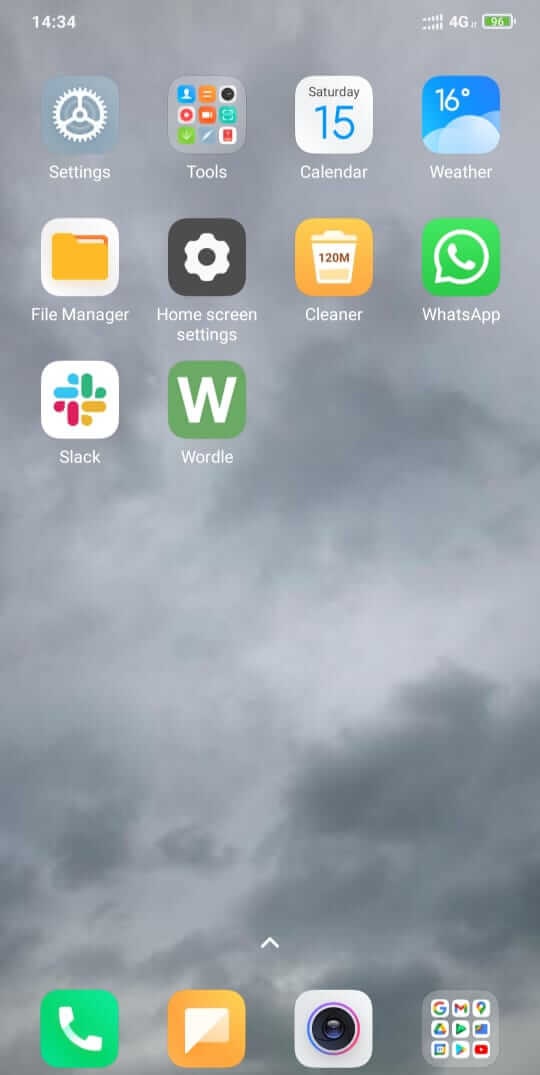 Thus, here is your app that you can get on any of your android devices or tablet. Tap on it whenever you want to play or when you get to play.
Also Read: 5 Best Free Alternatives To Wordle Game
How To Play Wordle Game For Beginners On Android App?
When you go to the wordle website for the first time, you may wonder where you have come. It is a minimalistic website with no flashing ads, clickable buttons, tabs, and videos popping out in your face. In that sense, many first-timers may even feel its a fake one.
Furthermore, you only see a blank crossword of 5×6 boxes with the screen keyboard at the bottom. The confusing part is there are only two icons on the top-right for settings and statistics. And both of them as a beginner is useless to you. However, you get a set of instructions when you open the site for the first time, but it's not enough to understand the game.
Also Read: Wordle: Strategies And Tips To Play Like A Pro
The instructions of the Wordle game On the Android App Are:
Every day, there is a five-letter word that remains unchanged for everyone throughout the twenty-four hours:
You have to click on the words on the screen keyboard, which will appear on the boxes one line at a time.

You have to enter a five-letter word that exists in the English dictionary and makes sense.

After you finish typing your first five-letter word, you must press enter.
Some words might be Grey, some will be Orchid Yellow, and one or two may turn Green in color. The Grey color means this particular letter does not exist in the solution. Orchid Yellow means the letter exists, but you have placed them incorrectly. And Green means, not only the letter exists in the solution, but you have also placed them correctly.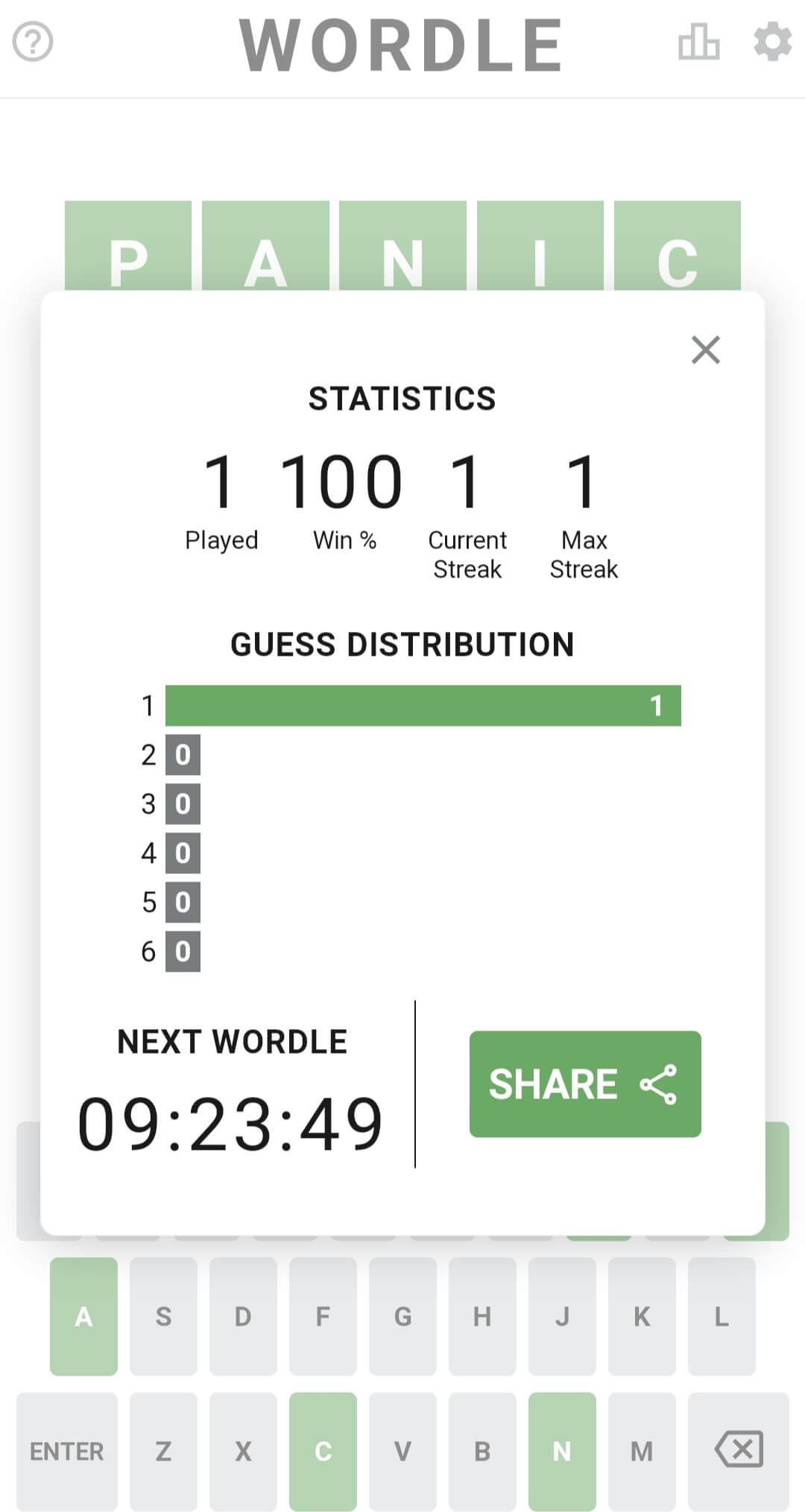 You will get six trials to find the word of the day. Then, if you can find it, you will win. Else, you have to wait for another twenty-four hours to give it a try for the next word.
Also Read: Taylordle: Wordle For Taylor Swift Fans
Conclusion
The Wordle game, as per news, already existed before, Josh's game came up, but it did not become a hit. Thus, the catch in this game is the twenty-four-hour time gap, which makes it addictive. Furthermore, as soon as the game started garnering attention, nearly hundreds of fake and fraudulent apps were launched in Apple and the android play store.
These apps renamed and changed the looks of the game but misguided users into thinking they were the actual game. As a result, Apple announced this week that they have ruled out all the fake Wordle game apps from their Play Store.