Google recently that is in October 2020 announced that Google Chat is going to be available easily to each and every user. As for now Google already has upgraded the Google Chat. Almost all the users have shifted and started using Google Chat which is available as an app and also within Gmail. So I would suggest you soon shift to Google Chat if you are still using Hangouts. There are many advantages to shifting to Google Chat.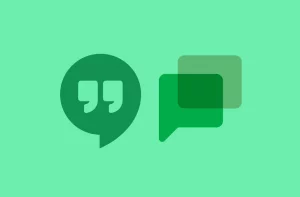 Advantages Upgrading From Google Hangouts To Google Chat
Google chat has many good and better ways which will help to connect and also collaborate.
You can edit the Documents, edit the slides, and while doing the conversation you can easily collaborate.
Google chat also has a space that is specified for collaboration purposes. There is also an option in which you will be able to share ideas, manage the tasks, and work on the documents in groups and teams.
Google Chat integrated with Gmail makes it easier for you to use Google chat and as weel your Gmail to check all your emails. In this article, you will learn how to upgrade from Hangouts to Google Chat.
Also Read: Host your business Email with Google.Use your Business Email account on Gmail and Login…
How to Upgrade from Google Hangouts to Google Chat
If you are still using Hangouts, whenever you open the Hangouts app you will get a pop-up box saying that  Hangouts is getting replaced by Google Chat as shown in the below image.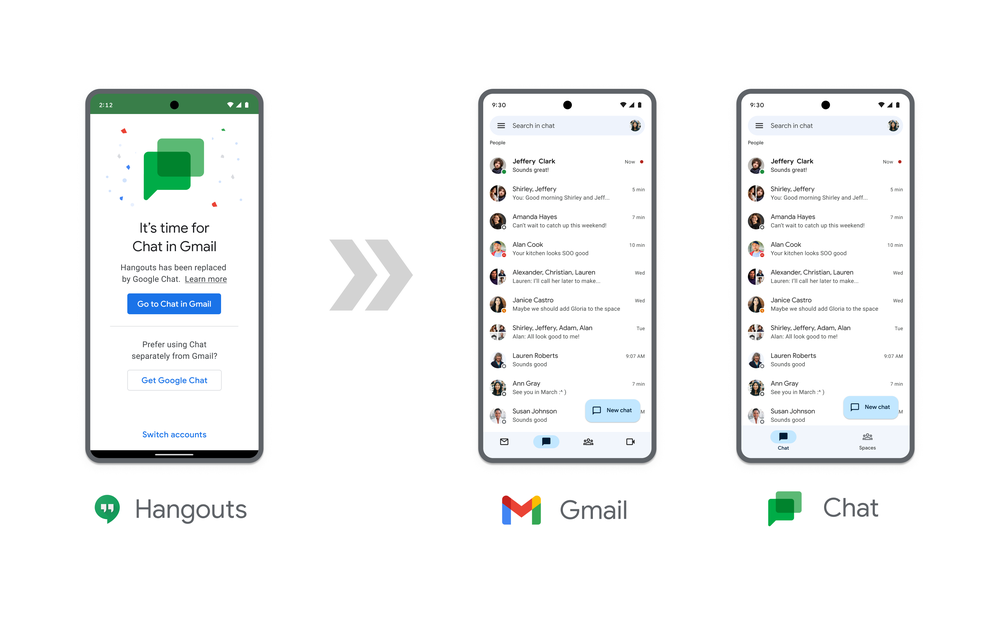 The below option will take you to get the Google Chat app. When you click on the blue option it will take you to the Google Chat in the Gmail. Google Chat is one of the options which is there in Gmail. But you can download the Google Chat app.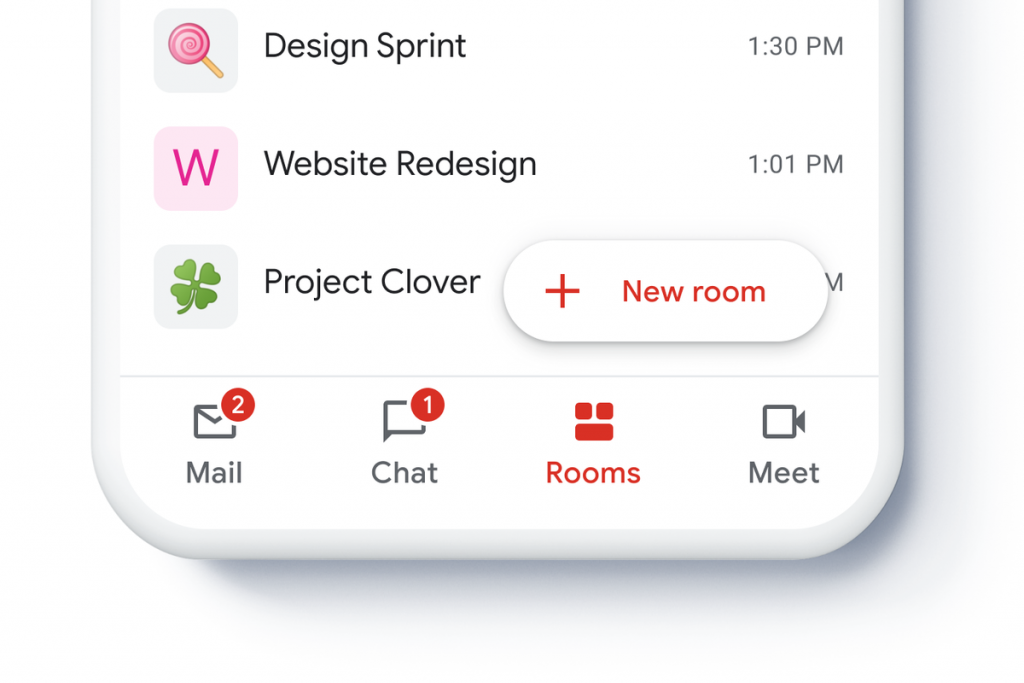 You can also access Google Chat through the Web. You can see nine dots top right corner just below the search when you open your Google Web. When you click on the icon, scroll a little down and you will be able to look at the Google Chat option with an icon of two txt symbols in green color which is shown below.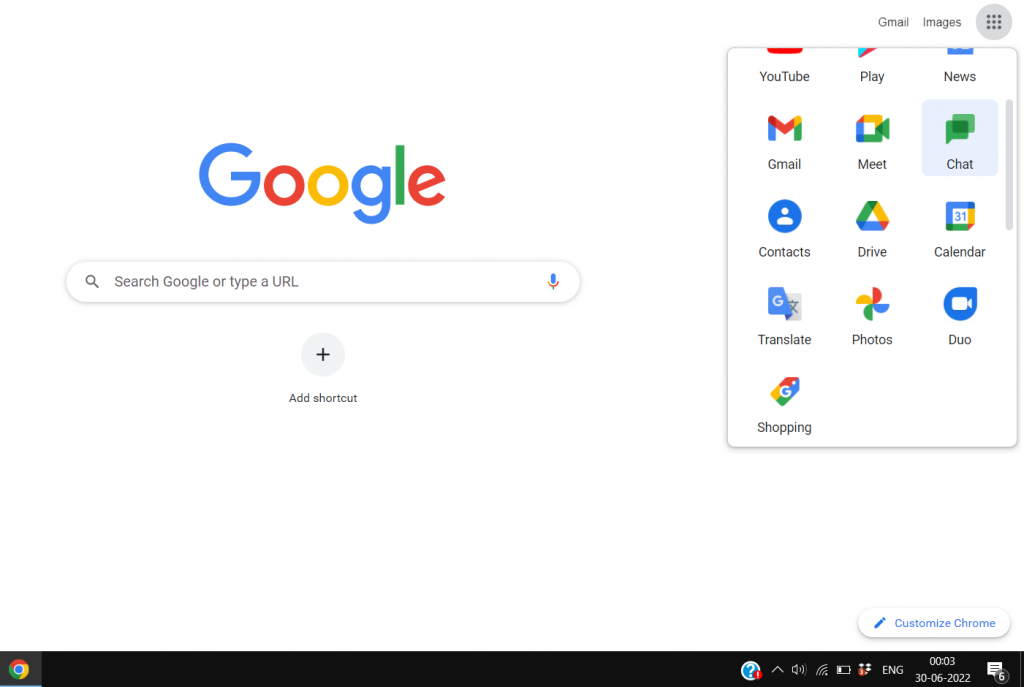 When you click on the icon you will be directed that the Google Chat window and that's it you will be started with Google Chat.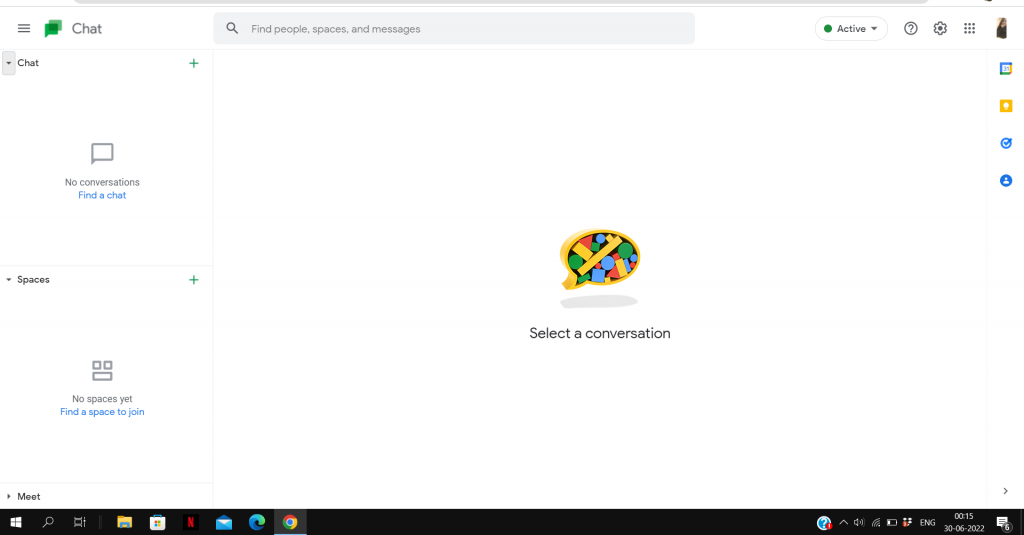 You can click on the plus icon which is beside the Chat option to start a new conversation. Click on the plus icon which is beside the Spaces to start a group. Then the next option is the Meet which is used to start online meetings and also the video calls.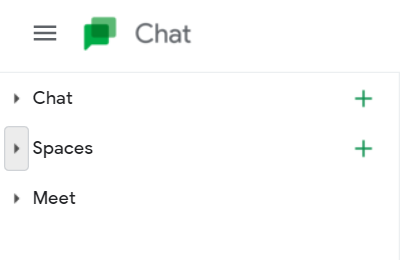 Google Chat app
When you open the Hangouts app you can see a pop-up box that says two options. So when you click on the second option it will direct you to install the Google Chat app in the Playstore. It is easily available in the play store, you just need to download it and start using it as usual.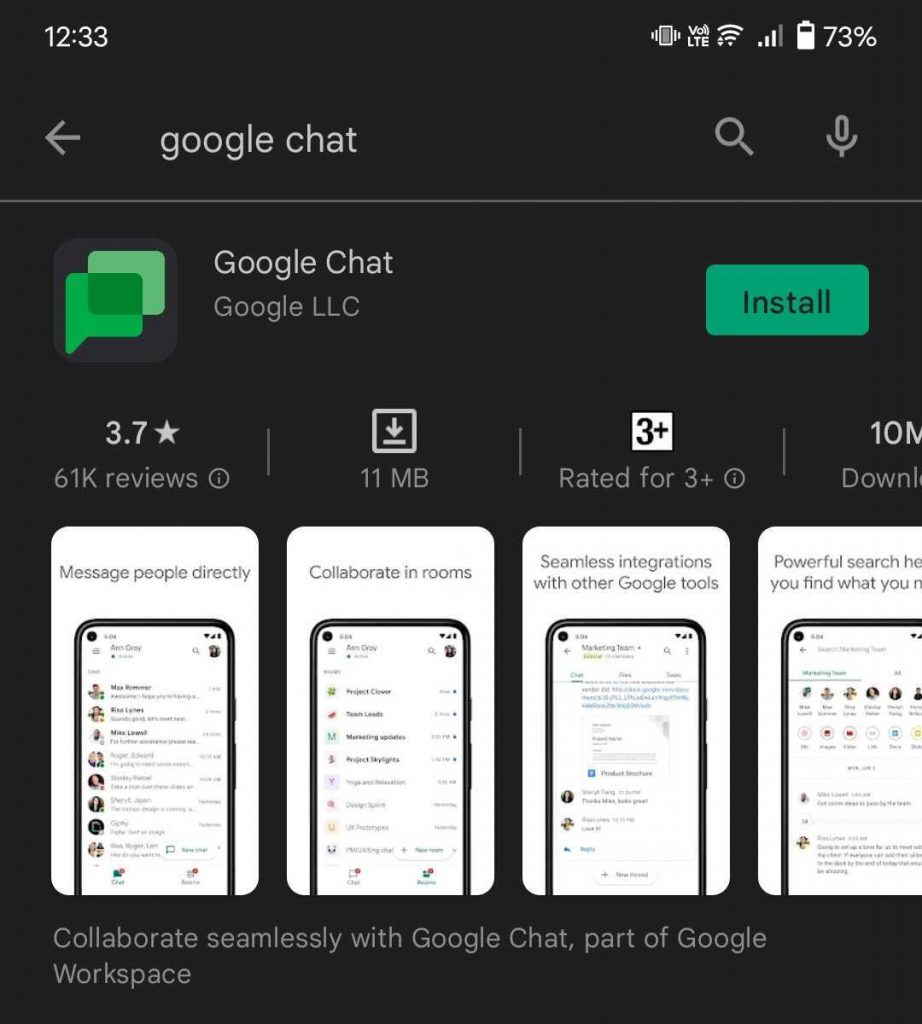 In the future, Google chat is going to offer a modern and Integrated experience when you are using Google Workspace. It is going to add some amazing features such as direct calling, you can send and view multiple images, and in-line threading in Spaces.
You can experience more fun when you switch from hangouts to Google Chat. It allows you to send some cool emojis, mention someone in the group by tagging them with starting @ symbol and send GIFs.
Just don't wait to Upgrade From Google Hangouts To Google Chat
Also Read: G Suite – The best way to Make Your Workplace Smarter and efficient …