Digital marketing can be done in a variety of ways. All of these strategies are a part of the systems' marketing distribution funnel. Businesses and brands benefit from the growth and effect that digital marketing techniques have. We need to have a thorough awareness of the many digital marketing techniques accessible if we want to make that impact. And how each of them can aid in your development. One should be aware of the most trending tools that can be used for Digital Marketing. Through this article, let's talk about the 12 most popular tools for digital marketing.
Also Read: What Is Digital Marketing And Why It Is Important?
1# Yoast SEO
Yoast SEO is the Search Engine Optimization plug-in for WordPress. More than 350 million downloads and over 25,000 five-star reviews on WordPress are related to this. These have combined to give this plugin more than 5 million active installations. It improves their websites for better search results. With regards to, among other things, using webmaster tools, managing keywords, developing content, and submitting sitemaps, Yoast SEO offers assistance. In order to keep your website current with the most recent SEO best practices, the plugin also takes care of other technical SEO variables in the backend. It costs nothing to use the plugin. A premium version is also available.
It provides easy readability and SEO analysis with steps to correct the errors and get Strong quality output in written content and marketing. Yoast is a very popular tool among digital marketing folks. It is very beginner-friendly. Yoast SEO truly helps in content writing and digital marketing.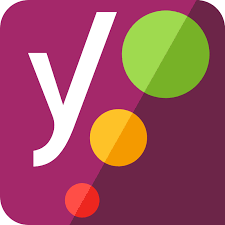 2# MailChimp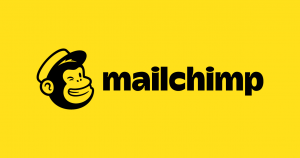 Most email marketing solutions provide performance information for your campaigns. For the benefit of digital marketers, MailChimp analyses the data from the billions of emails it sends to provide individualized recommendations for enhancing content, targeting, and automation. To plan and automate digital marketing campaigns, use MailChimp, social advertising, and email marketing platform. The platform supports several connectors with various Software aaS providers.  It is one of the top digital marketing tools available for enhancing your campaigns and monitoring the volume of traffic. The platform supports several connectors with various Software as a Service provider. With the help of the tool, you can interact with your audience through email campaigns. A well-known brand in the field of email marketing is MailChimp.
Due to its technological features, such as automation, AI and analytics, segmentation, and integrations, MailChimp is extremely well-known. Email marketing offers higher returns on investments.
Also Read: Different Ways Of Digital Marketing
3# Google Analytics
Google Analytics is a web analytics service that offers data and fundamental analytical capabilities for marketing and search engine optimization (SEO) needs. Anyone with a Google account can use the service for free and it is a part of the Google Marketing Platform. As practically everyone who manages a website is aware, Google Analytics offers information about website users' demographics and online behaviors. Google Analytics is used to comprehend the results of marketing initiatives. And also how user experience affects variables like conversion and retention. It enables you to decide on your digital marketing plan with knowledge.
Also Read: How To Make Result Driving Digital Marketing Strategy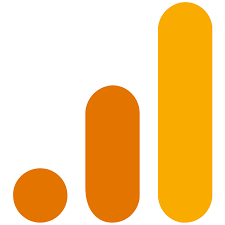 4# Canva
You may create a range of visuals for your company with Canva, an intuitive design tool. Canva features templates for virtually everything, from social media photos and web banners to marketing brochures, flyers, business cards, and presentations. With the use of this well-known design tool, you can create marketing campaigns that are successful using visual content that can be shared on your blogs, websites, social media accounts, and other platforms. The foundation of any digital marketing effort is visual material. You must create engaging posts if you want to draw in your target audience.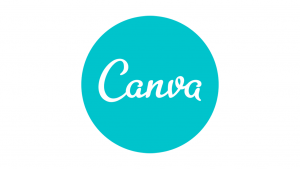 5# SEMRUSH
Semrush is a comprehensive toolset for increasing web presence and learning about marketing trends. Marketers who work in a wide range of services can benefit from its tools and reports. With the use of SEO tools and workflow, it helps with strategy and increases organic traffic. It aids in the production of high-quality content with favorable reach and positioning. SEMRUSH is a popular tool used by digital marketers.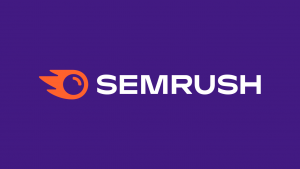 6# HubSpot
A CRM platform called HubSpot brings everything a growing business needs to provide best-in-class customer service together in one location. It is a marketing, sales, and service platform that aids businesses in luring customers, turning leads into sales, and closing deals. It achieves this by using a unified codebase, an intuitive user interface, and a single source of truth. Companies may better manage marketing, sales, service, and operational initiatives with the help of HubSpot. The functionality and design of this customer relationship management application are excellent.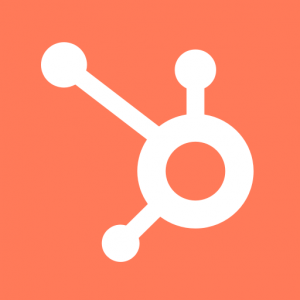 Let us continue ahead with the rest of the 12 most popular tools for digital marketing.
7# Vimeo
Vimeo is a great option for video marketing if you have a limited marketing budget. There are no paid commercials, unlike YouTube and other alternatives to video marketing, so you won't need to spend thousands of dollars to reach your audience. Vimeo is an online video production, editing, and distribution tool. Hundreds of templates are available in the video editor for you to use as a starting point for your projects. For companies of all sizes, Vimeo offers customized video solutions. With Vimeo's comprehensive video marketing platform, convert visitors into buyers.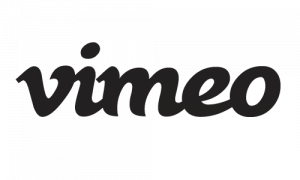 8# FaceBook Ads
Everyone will be able to advertise to anyone on Facebook, Instagram, and the Audience Network thanks to the advertisements platform. the Facebook-developed and offered native advertising platform. It is self-serve to advertise on all of Facebook's properties. The impact of your Facebook marketing efforts is multiplied when your target clients see your Facebook posts or ads and their Facebook Friends do as well. Facebook aids in performance evaluation. It works well as a marketing tool.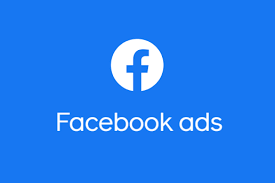 9# WordPress
Because it is a user-friendly and professional marketing platform, WordPress is crucial for digital marketing. Customers can be added as users so they can upload private corporate updates or change their own content. Additionally, managing websites for customers is simple. They make it simple to connect each of your company's social network accounts to your WordPress website, enabling you to simply share material and updates and enabling your site visitors to interact with anything they really enjoy on your site by sharing, commenting, liking, and other means.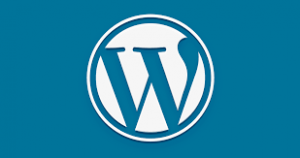 10# LiveChat
Live chat for marketing is a marketing tactic that makes use of live chat to interact with potential customers as they browse websites. In order to generate sales, chatbot marketing is a marketing strategy that uses computer programs to automate conversations with prospects and consumers on your website or in your app. To convert incoming questions into tickets, you can link your support email to LiveChat. As a digital marketer, it offers a complete platform for managing your customer service activities.

11# Loomly
Loomly is a brand success platform that gives marketing teams the tools they need to build strong brands online through capabilities for collaboration, publishing, and analytics. Scheduling and content brainstorming are both made simple by the built-in calendars, deadlines, and processes. In addition, Loomly provides users with original content suggestions based on popular themes and Twitter interactions.
12# Moz
Using Moz, find insights to accelerate the process of making better marketing decisions. Search engine optimization (SEO) is a potent digital marketing tactic that aids in generating worthwhile traffic for your company that results in conversions. Since website optimization requires time and effort, many businesses hire SEO specialists to handle their campaigns.
These are the 12 Most Popular Tools for Digital Marketing. These can be employed in your marketing tactics to achieve more.