Twitter is one of the best-known social media platforms. This makes the app heavily useful as a marketing tool for brands and businesses. Additionally, the involvement of brand collaborations and the emergence of social media influencers have increased the use of social media platforms for digital marketing. There are many ways brands and businesses can expand their product reach easily on various social media platforms.
A recent ExpressVPN research suggests that Twitter has been undergoing severe changes. Based on predictions, Twitter may lose up to 33% of Twitter users by the end of 2024. After Elon Musk took over Twitter, the app underwent multiple changes. It is still unclear whether these changes will be beneficial for the growth of Twitter or result in a loss of interest among users. But, as of right now, Twitter is still a popular platform. So, let us take a look at how Twitter can be beneficial to brands for marketing.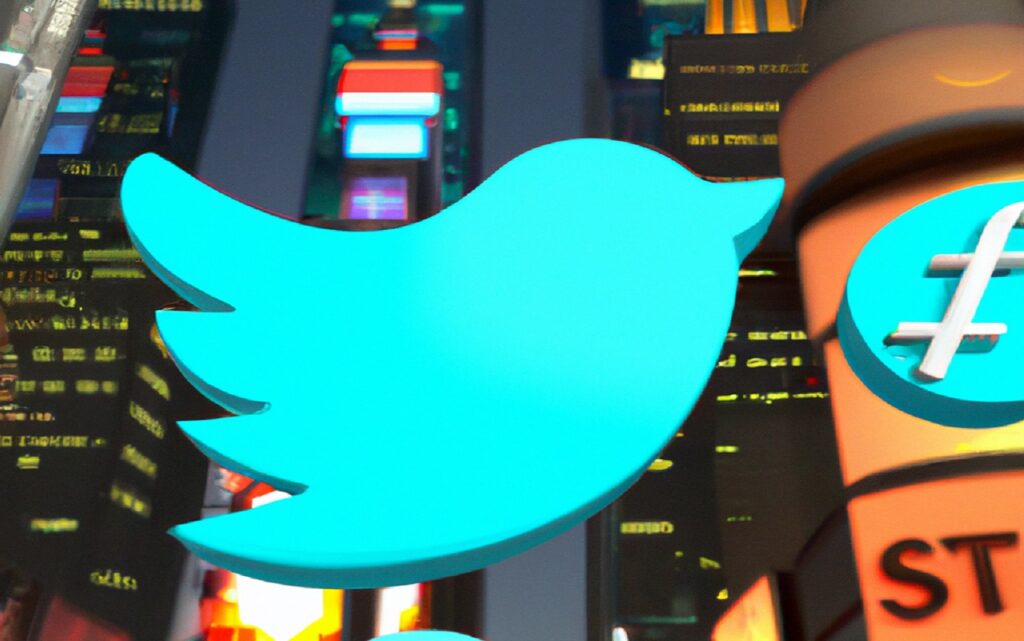 Twitter As A Marketing Tool
Twitter is definitely helpful to brands and businesses if they want to grow their reach. A lot of brands gravitate towards ad campaigns and other methods on social media apps to enhance their customer base. It can be easy for brands to grow their account on Twitter with the help of features like Twitter Blue that can help them access exclusive features.
With over 330 million active users, it offers an excellent opportunity for companies to connect with their target audience, increase brand awareness, and drive traffic to their website. Let's explore some of the best ways to use Twitter to grow your business.
Use Twitter Ads to Reach a Wider Audience: Twitter Ads is a powerful tool for businesses looking to reach a wider audience on the platform. With Twitter Ads, you can promote your tweets to a specific target audience based on factors like location, interests, and demographics. According to Twitter's internal data, businesses that use Twitter Ads see a 19% increase in customer satisfaction and a 30% increase in website visits.
Engage with Your Followers Regularly: Engaging with your followers on Twitter is essential for building a strong relationship with your audience. Responding to comments and messages in a timely and personalized manner can help you build trust with your followers and establish your brand as a thought leader in your industry. In fact, according to a survey by Twitter, 77% of users feel more positive about a brand when their tweet has been replied to.
Use hashtags: Hashtags are a powerful tool on Twitter, allowing businesses to increase their reach and connect with new audiences. Tweets with hashtags receive twice as much engagement as those without, according to Twitter. However, it's crucial to use hashtags strategically. Twitter recommends using no more than two hashtags per tweet to avoid looking spammy. You can also use tools like Hashtagify to find popular hashtags related to your industry. So, make sure to use relevant hashtags in your tweets and consider creating a branded hashtag for your business.
Create Compelling Visual Content: Visual content is an effective way to grab the attention of your audience on Twitter. Tweets with images or videos get 150% more retweets than those without them. Use high-quality images, videos, and infographics to create engaging content that stands out in users' feeds.
Monitor Your Analytics : Monitoring your Twitter analytics is crucial to understanding the performance of your tweets and overall strategy. Use Twitter's analytics tools to track engagement, reach, and follower growth. This data can help you identify what's working and what's not, and make adjustments to your strategy accordingly.
Let's also look at some steps you can take to grow your Twitter account to expand your business reach on the social media platform easily. Brands can also repurpose their content so that they can upload content on various other social media platforms as well.
How To Grow Your Twitter
First and foremost, brands can now get a gold badge by subscribing to Twitter Blue. This will also allow them to access certain exclusive features. Brands can also host Twitter chats or reply to their customers so that they can get honest feedback related to their products. It is also beneficial for brands to work on their brand identity and upload content consistently so that their account reach stays maintained over time.
Brands can also use hashtags or collaborate with certain influencers so that they can reach their audience as well. It is also beneficial for brands to create targeted ad campaigns on Twitter that can help them push content to their target audience easily. Additionally, brands can seek help from various digital marketing agencies or tools to optimize their accounts to effectively create unique accounts for themselves.
To grow your Twitter account, focus on creating quality content that resonates with your target audience, engaging with your followers and industry influencers, and using hashtags and other tools to increase your visibility on the platform. Consistency is key, so make sure you're posting regularly and interacting with your followers on a daily basis.
Twitter followers are also crucial to the growth of your Twitter account and business. Followers are people who have chosen to subscribe to your Twitter account and see your tweets on their timelines. The more followers you have, the more people you can reach with your message and content. So, also focus on growing your followers base.
Conclusion
Social media apps like Twitter are heavily useful for marketing brands effectively. Not only do social media apps like Twitter allow brands to expand their customer base, but it also helps them target certain age groups. It is also easier for customers to approach brands and mention them in their tweets if they want to ask questions or give feedback related to certain products.
The availability of a brand on Twitter is not only beneficial for the brand, but it also helps customers research certain products from a brand. It can help them make educated decisions about certain brands as well.