Simply said, internet marketing for websites is a digital marketing strategy. Sounds too simple? Wait a minute. As it turns out, there are numerous approaches to website promotion digitally. And that's where the most recent digital marketing techniques come in handy.
These techniques cover a combination of specialties, such as social media marketing, paid advertising, search engine optimization (SEO), and much more. A notable specialty, as well as a precise set of skills and best practices, are reflected in each area. Like when we compare SEO and digital advertising, both involve completely different processes.
In this article, we'll go through several aspects of marketing to demonstrate how to make result driving digital marketing strategy and go into greater detail about the strategic approach.
Also Read: What Is Digital Marketing And Why It Is Important?
What precisely is a digital marketing strategy?
Without initially establishing what a digital marketing strategy is, we can't initiate with the fundamentals. Think of your strategy as more of a roadmap or action plan for digital marketing that will help you boost your online presence and reach.
The newest digital marketing techniques, such as sponsored and native commercial ads, website design, social media, and organic search powered by SEO, can make brand awareness and draw in shoppers.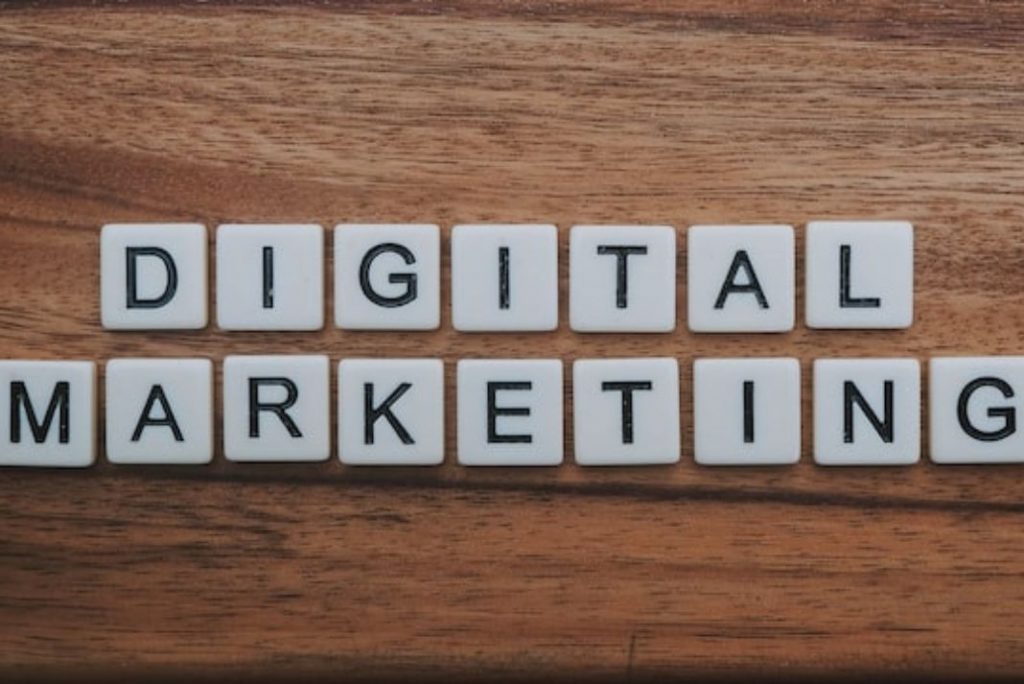 It's important to emphasize that every business and website is different. The most effective digital marketing strategies take this into account and are developed with precise objectives that can be performed, tracked, and enhanced using particular tools and channels.
To summarise your knowledge of your digital marketing strategy, we have break-down them into bullet points for quick understanding:
It is a set of actionable steps for increasing your online presence.
It is a strategy for increasing awareness of your company.
Use it to stake your claim on the internet's valuable space.
It is a form of enticing more customers and improving your brand's prominence.
It employs specific media and tools to design a strategy tailored to your specific business.
Also Read: Different Ways Of Digital Marketing
Make Your Digital Marketing Strategies Work
Before you begin developing your digital marketing strategy, you must plan your corporation to win. This entails researching your target audience, comparing yourself to competitors, and establishing appropriate goals. Armed with this information, your digital marketing strategies will have a better chance of producing results.
Your target audiences are the center of an efficient digital marketing plan. Find out where the shoppers you want to market spend their online time, how they choose to engage with brands, and how they act as customers.
By using this kind of information, you can create a plan that is genuinely customer-focused and so increase the possibility that customers will convert.
Your digital marketing strategy needs to be based on objectives. If you don't know where you desire to go, you can't make a strategy to get there. Make sure the objectives you set are both inexpensive and convenient for your company. A digital marketing campaign that lacks goals will be difficult to measure, and you will be unable to optimize your efforts to drive better results.
Also Read:Top Digital Marketing Trends To Adopt In 2022
1. Decide who your target market is
You have the chance to implement campaigns with extremely fine targeting in digital marketing. Consider targeting demographics that aren't typical and be as specific as you can. To truly understand your ideal consumer, create buyer personas for them.
2. Create a content strategy.
Create a content plan based on your marketing goals and your target audience.
To see the queries people are typing into search engines, visit Answer the Public.
Use Instagram's hashtag search to see what is popular. Instagram is an excellent place to get inspired content because it is very visual.
Review the Google Search results. This demonstrates the terms people are looking up about your category.
We have compiled some of the most effective digital marketing methods available, whether you're seeking success with a specific channel or best practice advice for your marketing efforts.
Also Read: 12 Most Popular Tools For Digital Marketing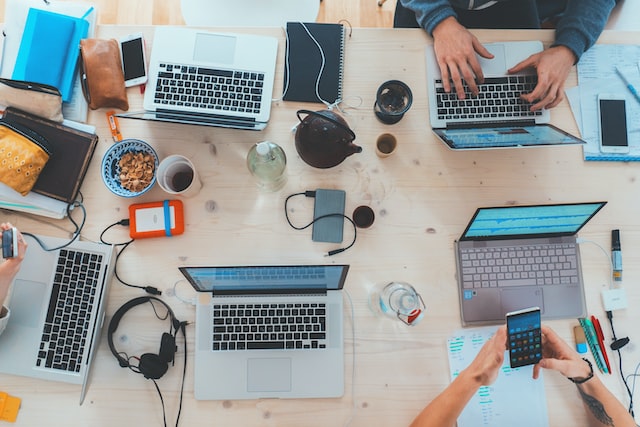 3. Social Media Marketing
Any effective business plan must prioritize communication, and with more than half of the world's population using social media, there is no better platform to spread your marketing message widely.
You'll need a well-thought-out strategy if you want to succeed with social media marketing. By observing where your target audience spends the most of their time and where they are most likely to interact with brands and companies, you can do research to determine which channels are most relevant to them.
These are the platforms you should pay attention to. The type of content you'll be producing and how you interact with your audience will be determined by your user journey and how users interact with various social media sites. Even more successful activities can be boosted with paid advertisements to broaden your audience.
Also Read: 10 Platforms To Start Your Online Business In 2022
4. Native ad placement
Native advertising uses non-intrusive adverts that are created to integrate into the website or platform you're using to browse. It combines content and advertising.
Since native advertising produces a better, more integrated user experience, it is a popular component in some of the most recent digital marketing tactics. Compared to conventional pop-ups or banners, native ads are less annoying. Instead, they easily blend in with the original content being read, exposing customers to promotional adverts without being intrusive or awkward.
There are various types of native advertising. Depending on your objectives, each kind might enhance your digital marketing strategy differently.
In content/feed: We refer to news feeds as well as social media feeds from Twitter, Facebook, and Instagram. To blend in with the natural content, native advertising is inserted into feeds, articles, blog entries, and other content types.
Content suggestions: End-of-article or website page recommendations for relevant goods, services, information, and other things.
Promoted listings in search: Have you ever noticed the results on the very first page of your Google search? You can make out the barely visible "Ad" label if you look closely.
5. Create personalized Marketing Messages
Personalization improves your chances of delivering the correct message to your target audience by emphasizing finding the right person at the right time with the right message.
Your data is the cornerstone of a personalization strategy, so be sure the data you're gathering is accurate and valuable. Email marketing has a lot of potential power, especially for eCommerce firms. Even though abandoned cart emails, pertinent offers, and related product spotlights are fairly good tactics, ensuring your email content is tailored to the interests of the recipient increases the likelihood that you'll be able to persuade them to convert.
Also Read: 10 Businesses Positively And Negatively Impacted By Covid 19
6. Using SEO when Blogging
You probably already know how important content is to a digital marketing strategy and how SEO can affect the outcomes of your campaigns. However, a digital marketing tactic that is shown to work wonders for ambitious websites is SEO in mind.
You already know the keywords you want to target and optimize for if you have an SEO strategy in place. By selecting terms that you are certain your target audience is already searching for and creating content that will rank for these queries, you can leverage these keywords to develop your blog strategy.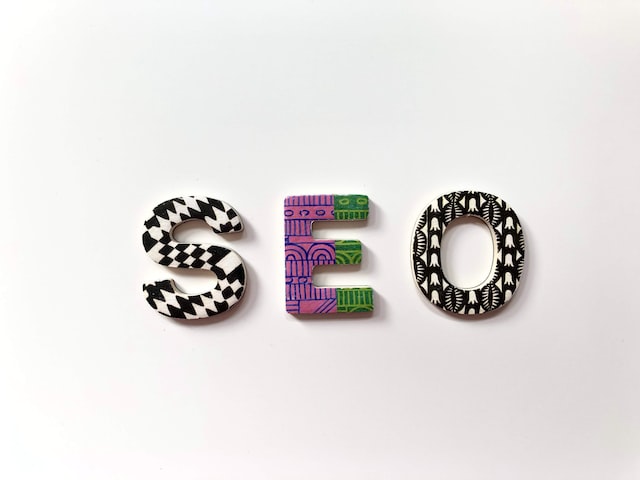 Then, employ your keywords liberally throughout the article, just as you would on a regular website page. Keyword optimization opportunities abound in page names, headings, anchor text, and paragraph content, but avoid keyword stuffing.
7. Increase Your Remarketing Activities
You are generating a lot of quality website traffic with all of your current marketing techniques. They're not quite ready to convert yet, though, for some reason. By retargeting them with pertinent marketing messages created especially for users who have already visited your site, remarketing tactics keep these potential buyers warm.
You must add any necessary pixels to your site, whether they be for Google, Facebook, or another channel, to start remarketing activities. You will then be able to run adverts that are directed particularly at users who have already visited the website. Dynamic creatives that display what they've been browsing, coupons, or abandoned cart messaging are a few examples of this.
8. Using video to your advantage
Because they are eye-catching and entertaining, video marketing is a very popular kind of content among both businesses and consumers. Digital marketers may include video in their operations in a variety of ways.
Always think about the channels you'll be posting to and how they'll fit into your entire marketing plan. This must be in line with the objectives and recent behavior of your customers. This can entail trying out the short-form video for social media or longer sequential storytelling on YouTube.
The methods for digital marketing that are most effective are those that are created with your target market in mind.
Also Read: 5 Reasons Razorpay Is Right Choice For Your Business
9. Use excellent practices when executing
The devil is frequently in the details. You can discover that you aren't receiving the outcomes you were hoping for if you skip any important procedure. Spend some time making sure you are adhering to best practices. Digital marketing is constantly evolving, so strategies that were successful one year may not be effective today. Remember that doing a few things well is preferable to doing many things poorly.
Conclusion
Those are the most essential points to consider while crafting a robust digital marketing strategy for your company. Remember, a good strategy is essential to get long-term results and see positive growth.