Do you want your business to remain tech-savvy and also stay up to date with the latest digital marketing trends? Your business will remain at the top and one step ahead of the competition if you incorporate the right digital marketing trends. So, are you excited to hop on to the greatest digital marketing trends in 2022? In this blog post, we will mention the most influential digital marketing trends to adopt in 2022, allowing you to spend less time analyzing and more time thinking about your future plans!
Without further ado, let's reveal the top digital marketing trends to look out for this year.
Also Read: What Is Digital Marketing And Why It Is Important?
Invest in Influencer Marketing Using Artificial Intelligence (AI)
According to a recent PwC poll, 52% of participating U.S.-based organizations intend to include artificial intelligence in their digital marketing strategy in the next years. The most well-liked digital marketing trends for 2022 are influencer identification and influencer marketing. In particular, AI facilitates the tracking and assessment of millions of influencers and content creators.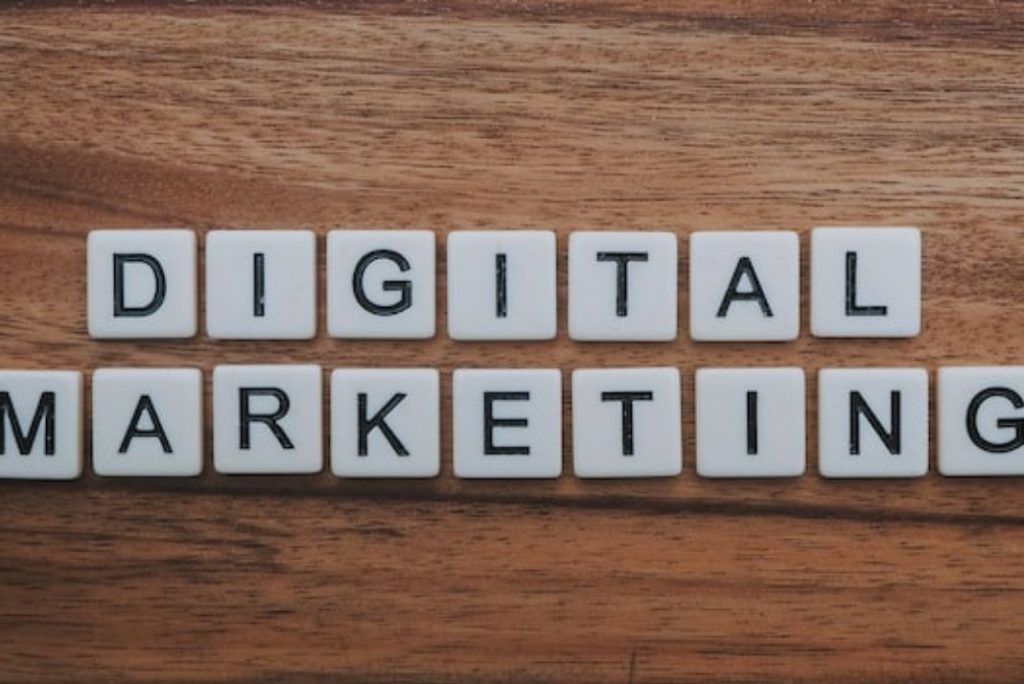 Incorporate a Conversational Chatbot into Your Website
It is no secret that chatbots are gaining popularity in the digital realm. After all, automated processes are extremely fruitful for emerging organizations.
However, chatbots are frequently perceived by users as robots, leaving the discussion feeling a little 'artificial.' As a result, the adoption of a more sophisticated, human-like, conversational chatbot is a must-follow digital marketing trend in 2022.
Do you wish to interact with the conversational chatbot? Amazon's chatbot is an excellent example of a conversational customer care chatbot. Amazon offers the greatest AI chatbot software for voice assistants, IT teams can use Alexa for Business to create unique skills that answer consumer questions.
You can simulate human chats that elicit nice, friendly emotions by using a chatbot such as Alexa for Business. This creates the illusion that the user is conversing with a human. This improves consumer connection, contentment, and experience overall.
Also Read: Different Ways Of Digital Marketing
Video Marketing
One of the most significant marketing trends currently, and probably for the coming years, is video marketing.
Think beyond YouTube when we discuss video marketing. There are many strategies you can use to increase video marketing engagement. On Facebook, LinkedIn, or Instagram, you may start a live broadcast or post a video.
You can repurpose and republish your existing material using video or the other way around. On the one hand, that entails converting a written piece of material, such as a blog article, into a video.
Also Read: How To Make Result Driving Digital Marketing Strategy
Apps for Social Messaging
If you believe that social messaging apps are only used for sending emojis to pals, consider these statistics:
More people use the top three social messaging applications, WhatsApp, Facebook Messenger, and WeChat, collectively than use Facebook or YouTube.
In all phases of the buyer's journey, more than 56% of users of global messaging apps claim to have messaged firms to seek more information.
A conversational marketing method is also used in social messaging apps. Because messaging apps provide a direct and convenient way to communicate with customers, people expect businesses to be present on them.
Also Read: 12 Most Popular Tools For Digital Marketing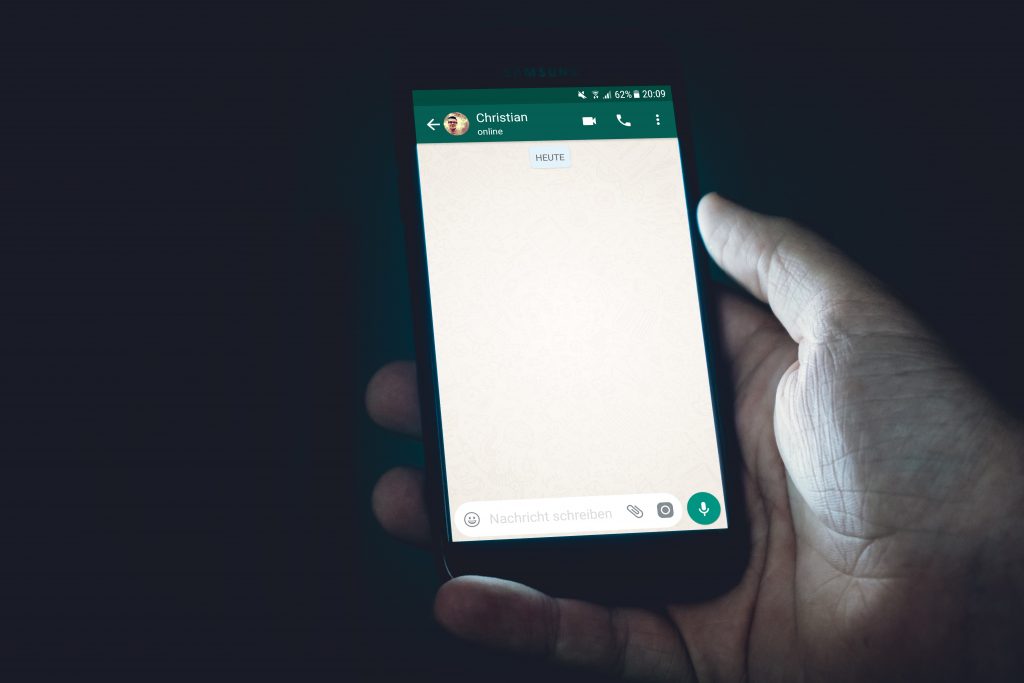 Your business should employ messaging apps for several reasons, including:
Establish contact
Provide accurate information
Engage people in activities
Reclaim potential clients
Offer help and assistance
Native Advertising
Have you ever tried to view a video on social media only to have advertising repeatedly cut you off? Such a pain! It's time to adopt the latest fashion and native advertising.
Simply put, native advertising is a type of online marketing that doesn't annoy the consumer. This is because it blends in perfectly with the layout and content of the website it is published on. The advertisement blends in so well with its surroundings that customers have a hard time telling it apart from the actual content.
What are you still holding out for? Stop bothering your audience with old-fashioned pop-up advertising and start hiding them in place now!
5G is the New Trend
Do you know the latest news? In 2022, many telecommunications and cellular service providers will stop offering 3G services. As a result, many companies have already switched to 5G technology, as have many customers.
Millions of consumers will have access to high-speed internet lanes as 5G adoption is expected to enable coverage for 100x more connected devices. Since they can now contact more individuals than ever before through smartphones and other digital devices, marketers will greatly gain from this.
Use Google Lens to search for images
In 2022, individuals will use more advanced search methods overall, not only voice searches. Additionally gaining in popularity is image search!
To begin with, Google Lens is a search engine for images that was developed by Google that can identify and then search for objects detected using your camera app. An excellent illustration of this is when you run your camera over a barcode on a product and a link that takes you to the product's online store appears. By using a photo taken with your camera, Google Lens will enable users to look up landmarks, structures, paintings, literature, plants, animals, brands, events, and much more in 2022.
Use Gamification to Interact with Your Audience
There is no denying the rise in popularity of VR, AR, and internet gaming. Why not use these appealing aspects in your online marketing plan? This idea is referred to as "gamification," and it is predicted to be popular in 2022! Through the use of games, this compelling trend in digital marketing aims to improve user experience, interactivity, engagement, and even client loyalty.
A company may, for instance, include a "spin-the-wheel" game on its website that, if used, would grant new visitors a promotion or discount. In addition to appealing to the user's emotions, gamification offers a fresh and interesting channel via which to communicate rewards, promotions, and other information.
Boost Your Storytelling Skills
Making ensuring you have a talented and original copywriter on your team is more crucial than ever in the modern world. This is why: When creating content, storytelling is a fundamental necessity. It doesn't matter if you need to create textual content, videos, or images—everything needs to convey a story!
We're not only referring to spicing up your web text with flowery language when it comes to narrative. Instead, to present a message that your audience is willing to hear, you must deliberately mix authentic storytelling techniques into your material.
Deliver High-Quality Content
It was typical practice in the early days of SEO for writers to produce hundreds of articles and blogs to rank highly in Google searches. The majority of the time, this tactic was successful! The days of quantity over quality, however, are finished in 2022. Nowadays, with so much content available online, it is more crucial than ever to create high-quality content that is instructive, interesting, useful, and original.
Write lengthier, more in-depth, and thought-provoking pieces if you want your content to stand out from the competition and gain SEO points. In addition, they should be properly edited to remove any grammatical errors. If your article is interesting and relevant, you get extra points!
Adapt to Voice Searches
Choosing long-tail keywords that are connected to frequent queries that users may make to their voice assistants is one method of optimizing content for voice search. Additionally, it is important to remember that Google favors short, to-the-point responses to queries, so the average voice search result is 25 to 30 words long. However, the outcomes are frequently cherry-picked from long-form articles that are longer than 2,000 words.
"Alexa, incorporate this trend into my 2022 digital marketing plan!"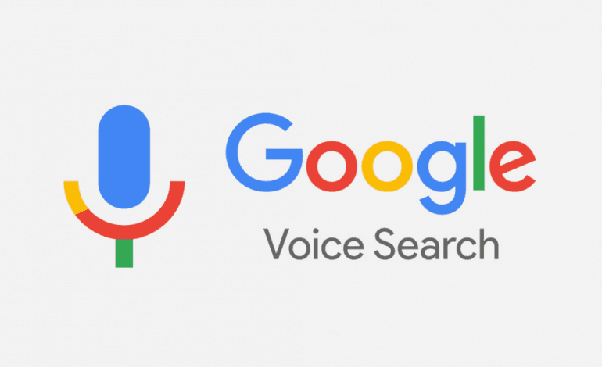 Meta: The new age of Marketing
What marketing opportunities would this ground-breaking Meta universe provide, in your opinion? In addition to creating new avenues for the purchase and sale of goods and services, it will also offer users an entirely new user experience (UX)!
Imagine how much more powerful a brand presence could be in this interesting virtual world. In the metaverse, people who have ordinarily located thousands of miles distant from your company will be able to connect and engage with it in a matter of seconds.
Even though the program is still young, you should think about incorporating Meta into your digital marketing plan as soon as possible. You might gain significant benefits from your marketing efforts in this way.
Approach a creative Digital Marketing Agency
You could feel overwhelmed by the new technological developments that are coming your way as 2022 approaches. How on earth would I configure my digital marketing plan to take advantage of all of these new prospects, you may even be asking yourself? Which ones should I pay attention to? A digital marketing agency can be useful in this situation.
However, if you deal with a competent digital marketing company, they will handle all of the tedious work for you. The best thing, though? A full staff of content producers, copywriters, SEO strategists, site designers, and industry experts is available at digital marketing agencies. In this approach, your company will constantly remain current and use the greatest digital marketing strategies.
Conclusion
These are the new-age digital marketing trends you can look forward to in 2022 and early 2023. Do you have some other trends in mind? Feel free to discuss them below.