In this roundup, we have curated some of the best GPS trackers from Amazon that comes in handy to track the location of your vehicle.
Real-time location reporting and driving data transmission are features of the top GPS car trackers. Additionally, they can supply emergency roadside help and report information on variables like moderate vehicle speed and health.
Many trackers require a monthly membership to employ their services. Trackers come in a combination of forms, sizes, and price ranges. We have tested the finest GPS trackers for automobiles to reduce the number of options available.
 Price: $29.95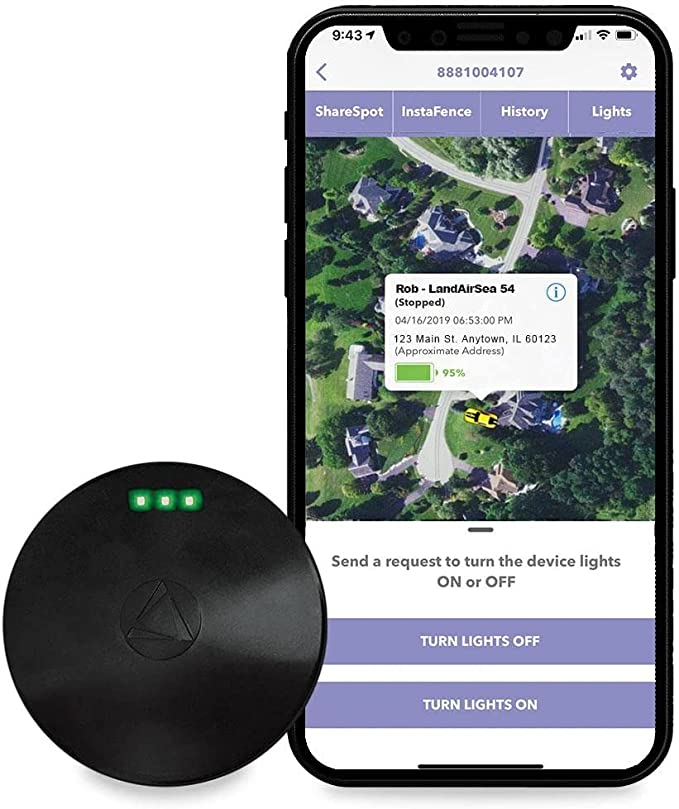 The LandAirSea 54 GPS Tracker provides excellent tracking and is our favorite battery-operated positioning system. Users can get updates as frequently as every three seconds, and its frequent refresh feature offers precise coordinates within 6.0 feet of your automobile.
With the help of its internal, mighty magnet, the device hooks onto the metal surfaces of your car. When giving updates, it typically has a battery life of one to two weeks, but when operating in low-power mode, it can last up to six months.
Characteristics and Features:
Real-time tracking information (with Google Maps)
Waterproof
Rechargeable batteries
Trackable magnetic body
12-month warranty
Text & email alerts
Also Read: How To Track A GPS Device?
Tracking: No issues are encountered with the 54 GPS Tracker's real-time monitoring, which, depending on your subscription package, can be as exact as one-second intervals. In addition to a good map that allows us to follow our test car, it gives us precise travel information.
Simple setup made for an easy user experience: The tracker is tiny enough to fit in the glove box. It is easy to install in or on your vehicle and has a built-in high-power magnet. As the top-selling car GPS tracker on Amazon, the LandAirSea 54 GPS Tracker has proven itself deserving of its position. The helpful technical support and small size of LandAirSea have received favorable evaluations.
Those who are okay with long gaps between updates and don't mind having a tracker under their car can consider the LandAirSea 54 GPS Tracker. Even though additional features are not free, the basic membership plan offers adequate security.
Price: $16.88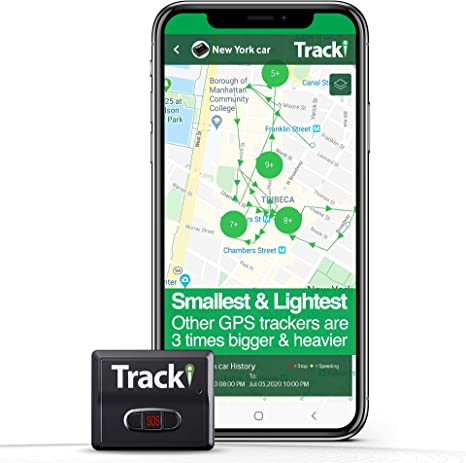 With several attachment options—a magnet, belt clip, keychain, and much more —the Tracki GPS Tracker is perfect for users. It delivers exact geofencing powers and the capacity to transmit updates every 15 seconds. A lifetime guarantee is also included with this tracker. You can contact Tracki anytime for a free replacement device if it stops functioning.
The Tracki 4G GPS Tracker device is helpful for various tasks, and the software has a lot of built-in functions to make your experience more efficient.
Characteristics and Features:
Live tracking information
Fifteen-second refresh
Portable battery
Trip storage for five years
Emergency SOS button for international SIM cards
Warranty for lifetime
Highly Compatible: Tracki is featured with highly regarded mobile apps for Android, iOS, and all web browsers.
GPS Tracking: Utilizes Wi-Fi as a secondary backup method indoors and GPS satellites as the primary tracking technology when used outdoors. When GPS is unavailable, Tracki listens for neighboring Wi-Fi routers' MAC IDs and compares those IDs to the Wi-Fi database to get an accurate location.
We recommend the Tracki GPS Tracker to everyone who values having flexible tracking choices because of its excellent design and user-friendly interface. Users may sign up for a prepaid membership plan for the best value.
Also Read: 10 Best Free Android Apps To Find Your Friends Via GPS
Price: $29.98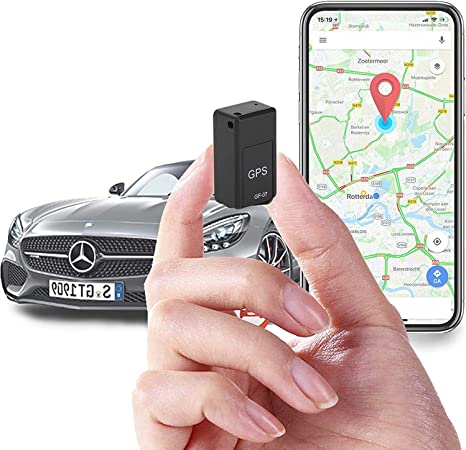 This tracker gives you real-time information about your car. Anything from location updates to auto diagnostics can be included in this. Because the data must be continuously gathered through satellite, these programs often require a monthly subscription cost.
This tracker gathers information and stores it for later use. This implies that you won't be able to access data while operating a vehicle. These trackers frequently charge little to no monthly costs because they only sometimes keep tabs on you all the time.
Characteristics and Features:
Tracker Recording
Sound Monitoring
Real-Time Positioning
Super Small and Magnetic
Simple to Use: No installation is necessary; you only need a functioning SIM card to place into the car tracker. From there, you can monitor and map (using Google Maps) in real-time over the Internet.
Real-Time Positioning: Dial the SIM card number to hear voices near the tracker. Since no sound or light surrounds the tracker, you can observe activities covertly and in silence. Anyone looking for a reliable, affordable way to keep track of oneself or their loved ones while driving should consider this GPS Tracker. Anyone new to using GPS devices will find it ideal due to its simplicity.
Price: $39.95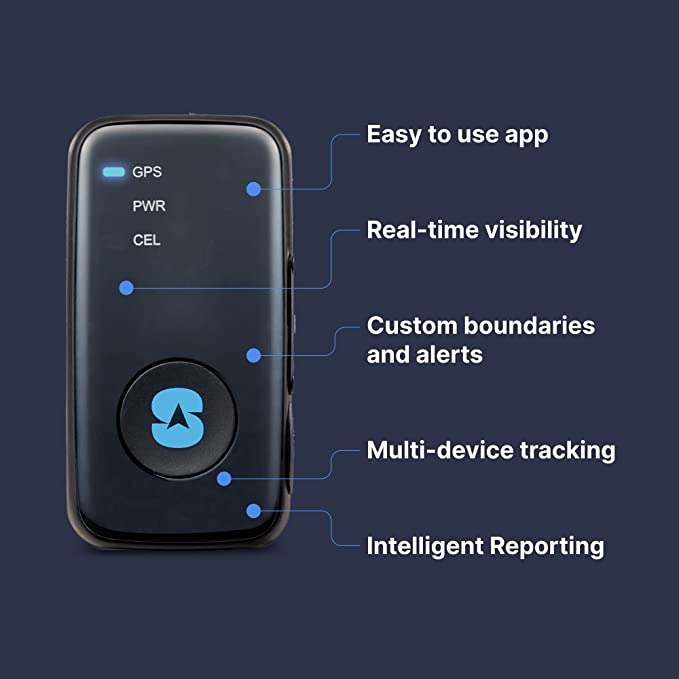 The Spytec GPS GL300 Tracker is a top choice for drivers who prefer constant tracking notifications. When the tracker starts moving, Spytec's software instantly updates. The app also offers a welcoming user experience with many helpful details.
Also Read: How To Retrace Your Steps With Apple Watch
Characteristics and Features:
Live tracking information
Updates based on subscription every 60, 30, or 5 seconds
Worldwide SIM card
Battery life of two weeks or more
Lifetime guarantee with membership
Simple software with many features: track your device on a map, set alarms and boundaries, examine historical data, speed, and more.
Fastest and easiest GPS tracking: Spytec GPS uses 4G satellite technology to provide the quickest GPS tracking for equipment, valuables, and cars. Utilize our iOS/Android apps to receive location notifications from the GPS tracker.
The Spytec GPS GL300 Tracker is for you if you seek an excellent-updating car GPS tracker. Anyone who is okay with paying a higher monthly subscription fee for better services and likes a simple UI should consider it.
Price: $28.80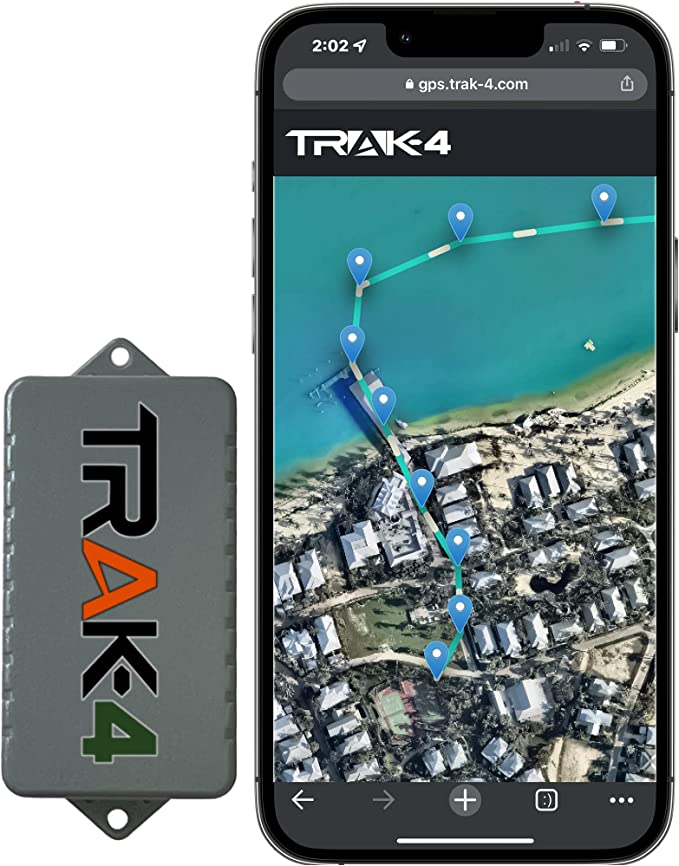 You may link it to PCs, tablets, or smartphones. It is an excellent GPS tracker for your assets, goods, and cars. Children, adults, and older adults can all be tracked with it. You can affix it to your vehicle or keep it in a pocket or storage. When your device enters or exits a chosen location, you will be notified through text or notification.
You can connect your equipment, vehicle, or trailer to 12 volts for continuous trickle charging. It includes an internal battery with a high capacity, which enables it to function even when the 12 Volt power supply is turned off.
Characteristics and Features:
One lithium-ion battery
18-month battery life
Weatherproof
Simple to use: Geofencing, geo-email, and text alerts; sign up and begin tracking immediately
Powerful internal battery: Connect to a vehicle's 12 volts to maintain a trickle charge.
Additionally, you can track many units on a single map. You can also let your loved ones know where your smartphone is.
Also Read: 15 Apps That Ensure Your Device Safety
Bonus GPS Tracker Suggestions
Price: $15.99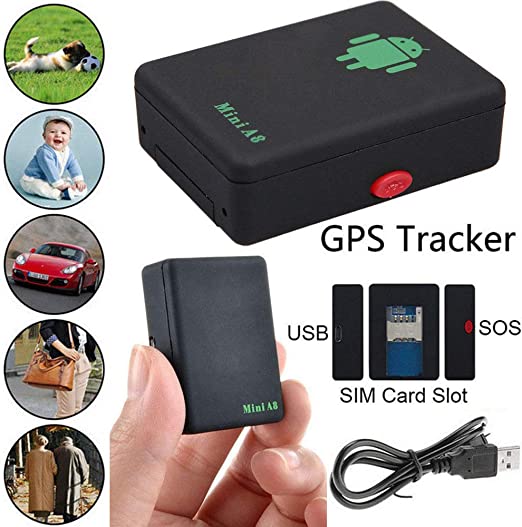 SPYCENT is explicitly designed for tracking and monitoring vehicles using GPS, GSM, and GPRS technology. Any vehicle, including caravans, mobile homes, lorries, vans, and construction equipment, can use the GPS tracker to follow their location. The possibilities for real-time tracking are virtually endless.
Users who want more frequent updates must purchase costly upgrades in addition to the standard subscription, which is free. Although these expenses are considerable, this device may be used almost anywhere because it uses an international SIM card. Additionally, it connects via an OBD-II port, eliminating the need for recharging.
Characteristics and Features:
Clear voice
Long standby time
Reliable performance
Simple installation.
This is especially helpful if someone has taken your car, pets, kid, or goods. It's time to take advantage of everything this GPS tracker offers! Support for the capability of tracking foreign positioning
Price: $14.99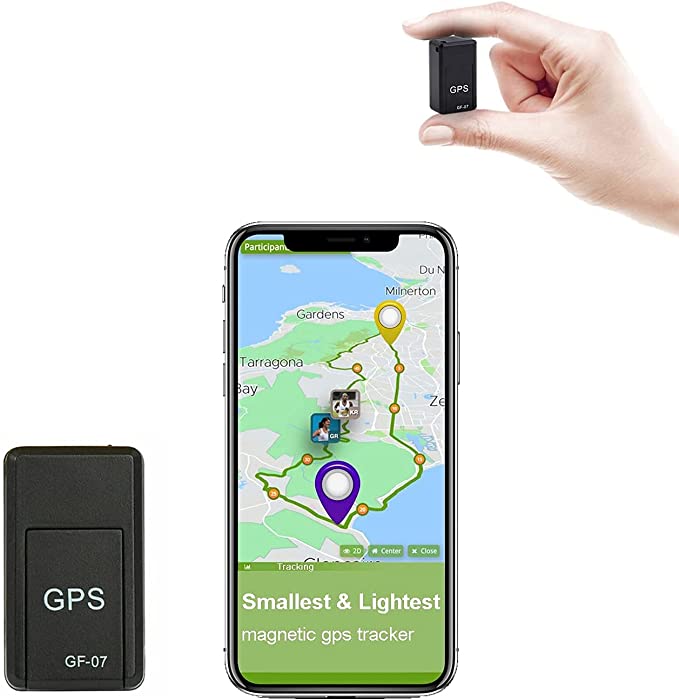 Perfect for tracking vehicles, teenagers, spouses, older adults, or assets. With two strong magnets within, it is simple and requires no further installation to attach to a vehicle. All you need to track and map (using Google Maps) in real-time over the Internet with a SIM card to plug into the device.
Sending the text message 555 to the SIM card number will initiate voice recording; the SIM card and TF card are not included. Dial the SIM card number to hear voices near the tracker. This allows you to watch and spy on activity around the tracker covertly and in silence.
Also Read: 15 Cool Tech Gadgets Worth Buying 2022
Characteristics and Features:
Voice Recording
Strong magnets
No installation needed
For drivers who enjoy receiving regular vehicle health updates and information about their whereabouts, we suggest the Wavel Ultra Mini GF-07 GPS for Vehicles. It can be a terrific option if you're ready to spend more for more benefits.