People have been raving about the Apple Watch for a while now, and for good reason: it makes mundane tasks better. Although the accuracy of Apple's step tracker has been called into question, it has nevertheless proven to be a useful approximation of physical activity. However, you couldn't use the Apple Watch to begin retracing your steps if you got lost until very recently.
If you become lost and need to retrace your steps, the Backtrack function will utilize GPS and the Compass app to determine your precise route and guide you back. Apple says it designed the function for use in less populated locations, like a hiking route, although it can be used everywhere.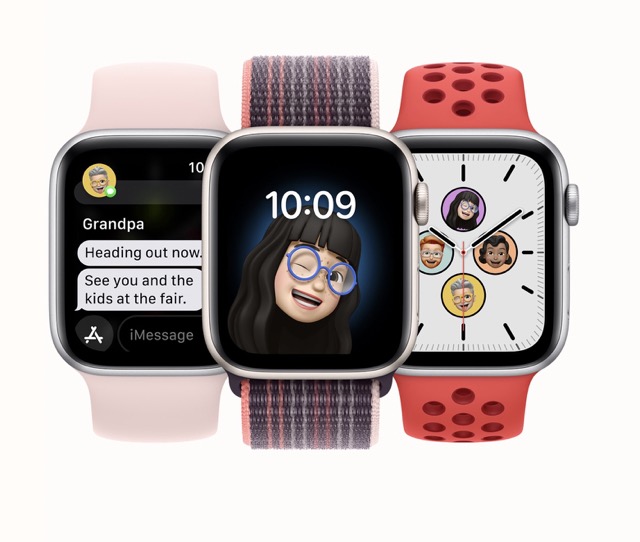 For those who have an Apple Watch Ultra, Apple Watch SE, or Series 6 running watchOS 9 and find themselves lost, the Compass app now has a reimagined Backtrack option. This function remembers your travel path and assists you in returning to a previous location. The Backtrack app, in conjunction with the GPS on your Apple Watch, will leave a digital breadcrumb trail of your travels, relieving you of the stress of constantly keeping track of your location. Here we outline how you can use Apple's built-in app "Backtrack" to go back in time using your watch.
Directions for retracing your steps
Launch the Apple Watch's Compass app.
Select the Undo option (which looks like a set of footprints). When you press the Backtrack button, it pauses the app and the Compass starts following your path. You shouldn't have any trouble using the rest of the Compass app normally. While using Backtrack, you may switch to any other watch app without interrupting your progress.
Since your Backtrack session is still open, bringing up the Compass app again when you lower your wrist does so.When you're ready to go back, press the stop button and then select Retrace Steps. You will see your current location on the compass when you set off.
Follow the white line in the Compass app back to your starting point, which is the bouncing arrow's direction. When you're done, select the animated Backtrack button and Delete Steps.
Backtrack may be launched from the security menu as well. If you want to see the Compass Backtrack option, press and hold the side button. A Backtrack may be initiated by dragging the Compass slider to the right.
If you forget to activate Backtrack at the outset and afterward become disoriented in an area where your usual means of navigation are useless, you may be able to use it to find your way back to where you first activated it. Tap the Backtrack icon to begin a Backtrack session, and then, if prompted, give Compass permission to access your past whereabouts.
Some Other Apple Watch Workout Options
Apple's goal in designing the Watch was to make it the best possible companion for tracking and improving one's health and fitness. Extra fitness and activity functions available on the Apple Watch include:
1. Tracking Medications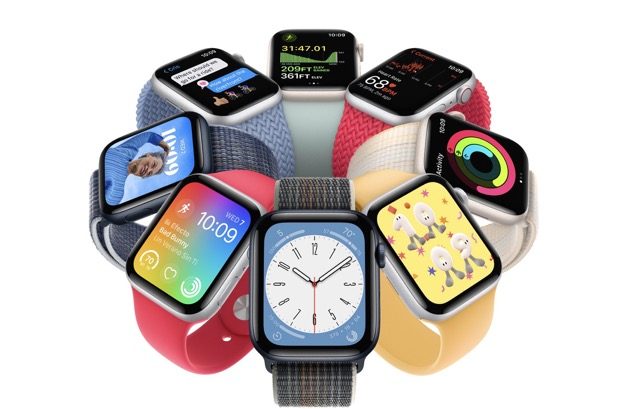 The Health app includes a built-in function called medication monitoring, which is intended to do more than just keep track of your meds and supplements; it will also remind you when it's time to take them. Medications are taken and their respective times and dosages may be recorded in the app for easy reference.
Apple's medication tracking feature can potentially alert you to potential drug interactions. For instance, if combining alcohol and a specific drug might cause a life-threatening response, you'll receive a warning. One way to include medication warnings in one's Health app and profile is to have users take a picture of the label on their drug packaging and submit it.
2. Detection of falls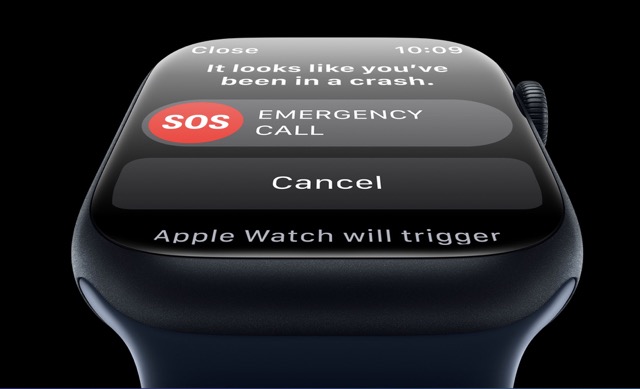 Anyone who uses their Apple Watch outdoors, whether on foot, bike, or rock, may benefit greatly from its fall detection feature, but it is especially helpful for those who are elderly.
The watch detects when you've fallen and alerts you with a visual and vibratory alarm. In the event of an emergency, you have the option of notifying emergency services or ignoring the warning.
Moreover, if the watch is inactive for one minute, it will begin a 30-second countdown with vibrations and noises. If you still don't move, it will transmit an alarm and your current position to your predetermined emergency contacts.
3. Monitoring your heart rate accurately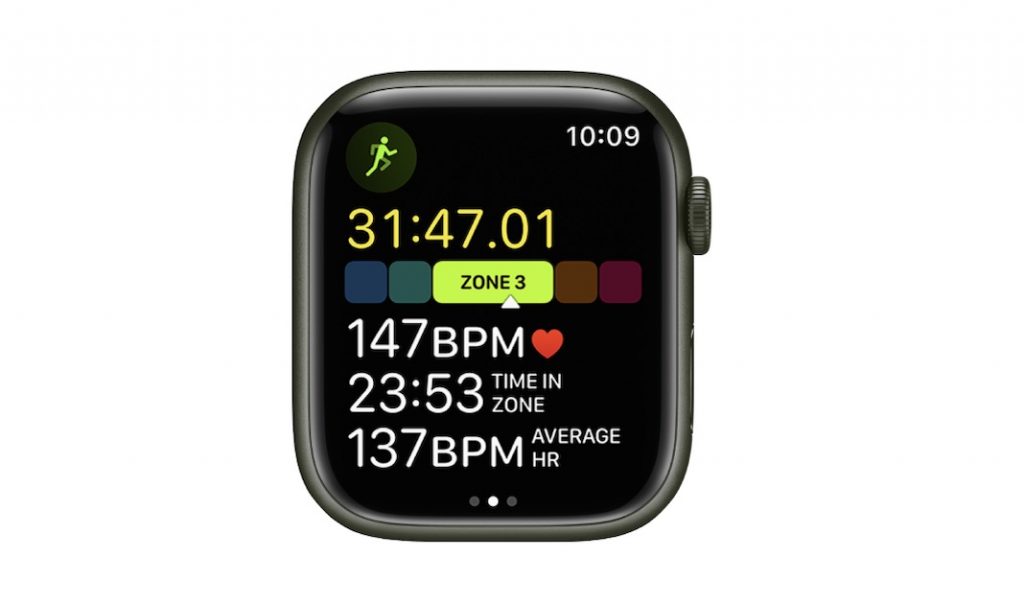 An Apple Watch can measure your heart rate in a second and keep track of it all day long.
Apple Watch has a very precise heart rate monitor compared to other fitness trackers and smartwatches.
It accomplishes this by detecting a sequence of flashing green LED lights using in-built photodiodes (light-sensing photo sensors). The watch's LEDs may monitor a wearer's blood flow. It flashes hundreds of times per second on the wrist. This enables the recording of the user's heart rate in beats per minute (i.e. your heart rate).
The Apple Watch's heart rate monitor is more precise than other wrist-based fitness trackers, but it still isn't medical grade. The accuracy of the Apple Watch was assessed at around 91% compared to medical-grade electrocardiogram equipment.
4. Alerts in Response to Disturbing Noise Levels
Your Apple Watch can send you a warning if exposed to potentially dangerous noise levels.
Apple's Noise App is capable of gauging the volume and duration of ambient noise.
The watch will vibrate quickly if you've been exposed to harmful noise levels for too long.
Long-term exposure to noises exceeding 80 dB might also trigger a warning from the app. However, you may silence the alarm entirely or tailor the volume to between 80 and 100 decibels.
The Centers for Disease Control and Prevention warns that prolonged exposure to sounds more than 70 dB can cause permanent hearing loss.
5. O2 levels in the blood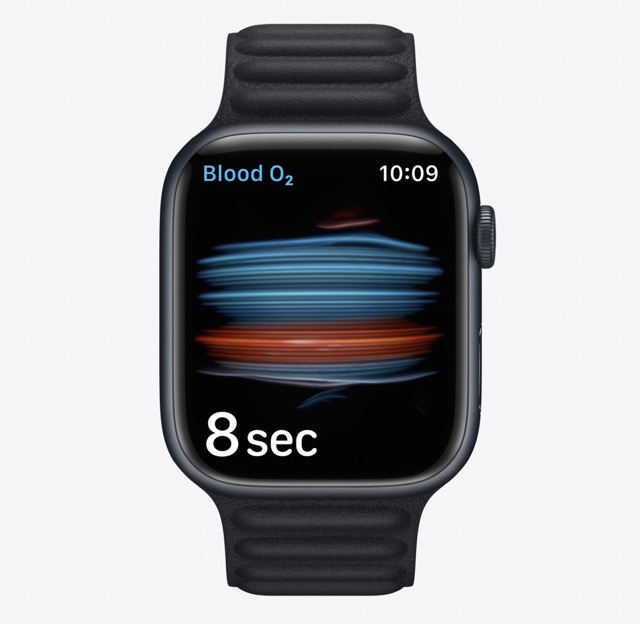 The amount of oxygen in your blood may be approximated using the blood oxygen saturation function.
The blood oxygen sensor in the Apple Watch is one of its most striking features. It takes around 15 seconds after usage to get an accurate reading of your blood's oxygen saturation level.
The optical heart sensor within the watch works by shining red and green LED light as well as infrared light onto your wrist and recording the reflected intensity. The algorithm then determines whether your blood is oxygenated (lighter shades of red) or depleted (darker shades of red) based on the colour.
The normal range for oxygen saturation in the blood is 95–100%. It's best to check with a doctor about a normal blood oxygen saturation result. As disorders like lung illness might impact the body's ability to process oxygen.
Damage to your organs from a lack of oxygen in your blood might be a sign of problems with your lungs or circulation.
Closing Remarks
Our essay on using Backtrack on the Apple Watch to retrace steps could prove useful in this endeavor. It is recommended to utilize the Apple-based Backtrack. When you are in an unfamiliar setting. Such as when you are away from your regular work environment or living in a remote place without access to WiFi. Of course, you're free to apply it as you choose. Follow the aforementioned instructions if you wish to learn how to utilize Backtrack.