How to see your steps with Apple watch including distance and trends?
Do you want to get fit this year? Start by learning "how to see your steps with Apple Watch." If you like tracking your step count. The Apple Watch is one of the most convenient and accurate ways to do so. People should manage their health and improve their fitness daily. And the easiest way to work towards a fitness goal is to start small.
Whether you've just gotten an Apple Watch or have had one for a while and just haven't tracked your steps closely before, it's easy to do. Follow along for how to see steps on Apple Watch including distance, flights climbed, along with daily, monthly, and yearly trends. We'll also look at how to make custom watch complications to track steps right on Apple Watch faces.
Once you've got your Apple Watch paired with your iPhone and it's up and running, it will automatically track whenever you're wearing it.
Let's look at how to track steps on your Apple Watch below.
Also Read: How To Use Apple Watch Handsfree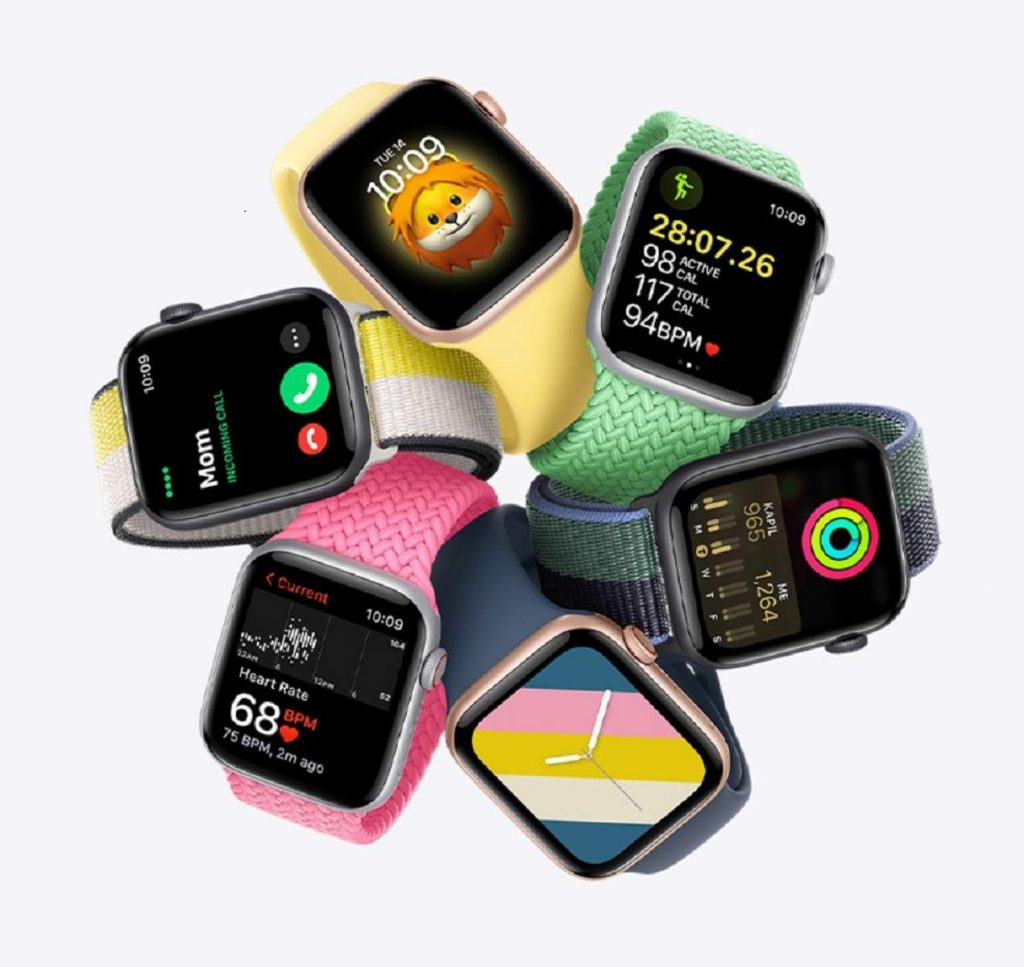 ---
Contents:
How to see steps on your Apple Watch
Steps to see your Apple Watch steps on your iPhone.
How to see steps on Apple Watch face.
How to see step history on iPhone.
Wrapping up
---
How to see your steps with Apple Watch?
Though the Activity app doesn't,t show it upfront, it is counting steps, and you can check the number at any time.
Open the Fitness App on your Apple Watch. Its icon has three red, green, and blue concentric circles on it.
2. Scroll down by turning the Digital Crown or by swiping up on the watch face to view your total step count for the day. You can also view your move, exercise, and stand progress for the day in percentages; how you've progressed in each of the rings during each hour of the day; your total distance; and flights of stairs climbed.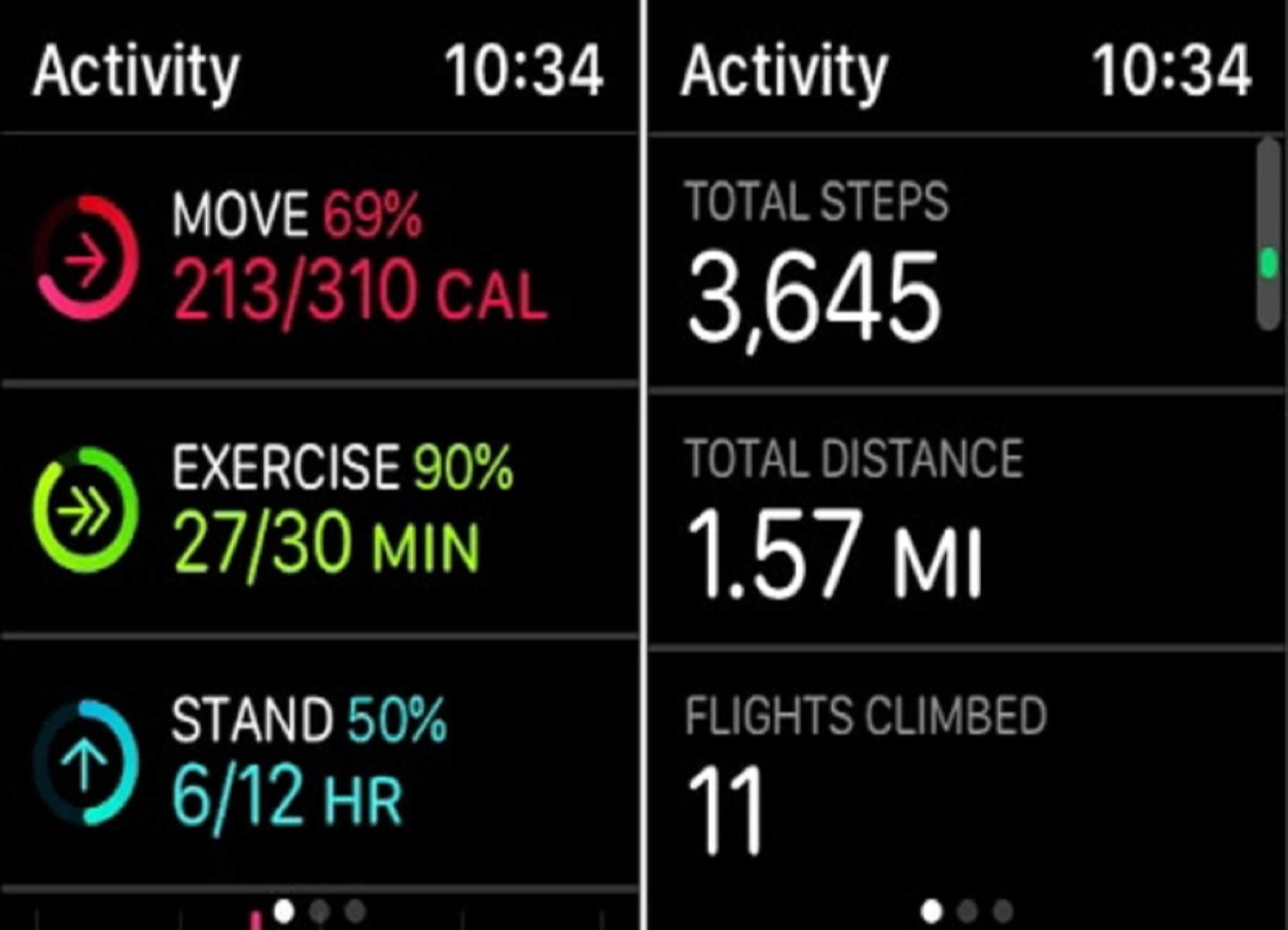 Note: If you have an Activity Watch face, you can view your steps by simply tapping on your rings. This will bring you to the same information but saves you the step of going to the Home Screen and opening the app from there.
3. Scroll down to the bottom of the list and tap Weekly Summary to see your progress throughout the current week, including the total number of steps you've taken so far.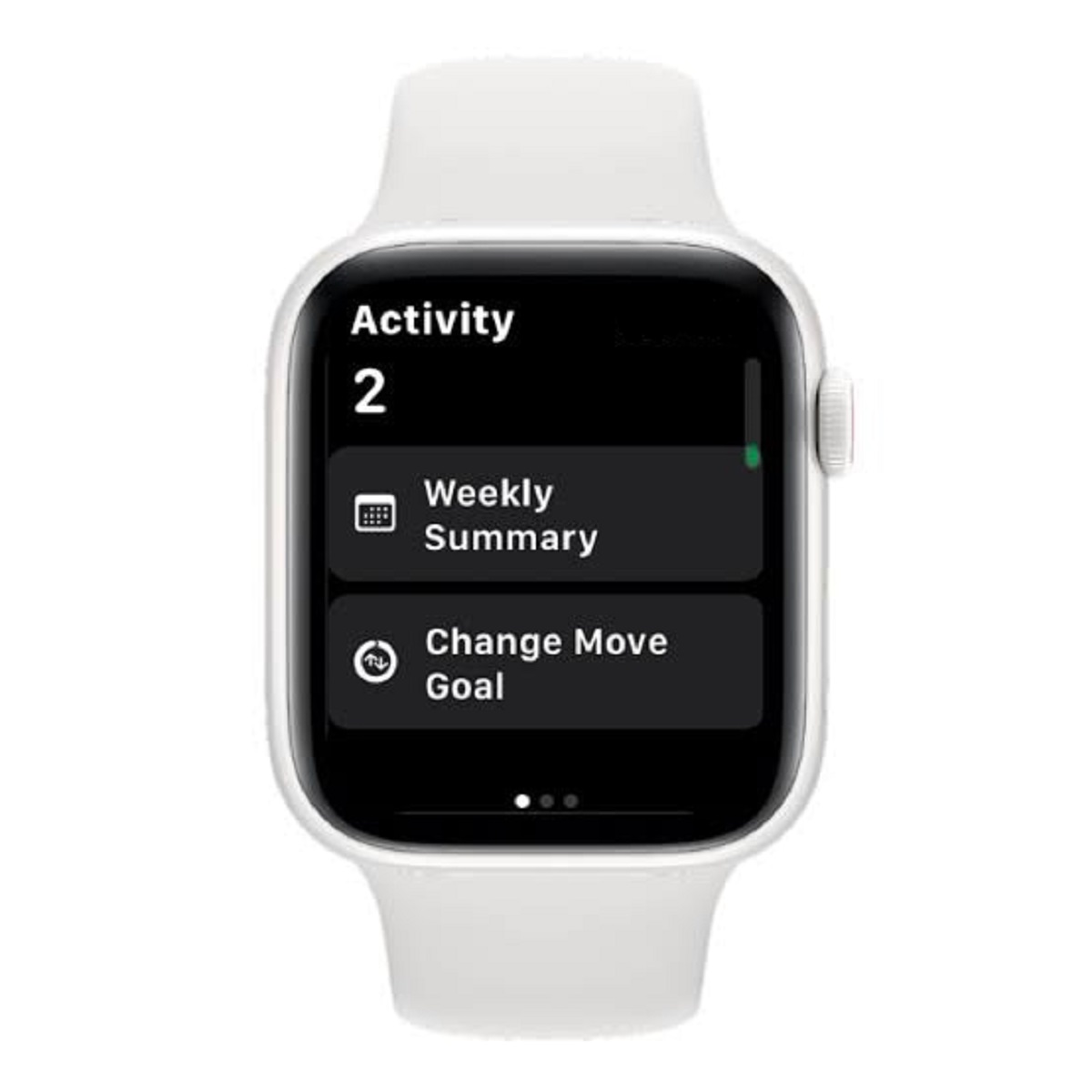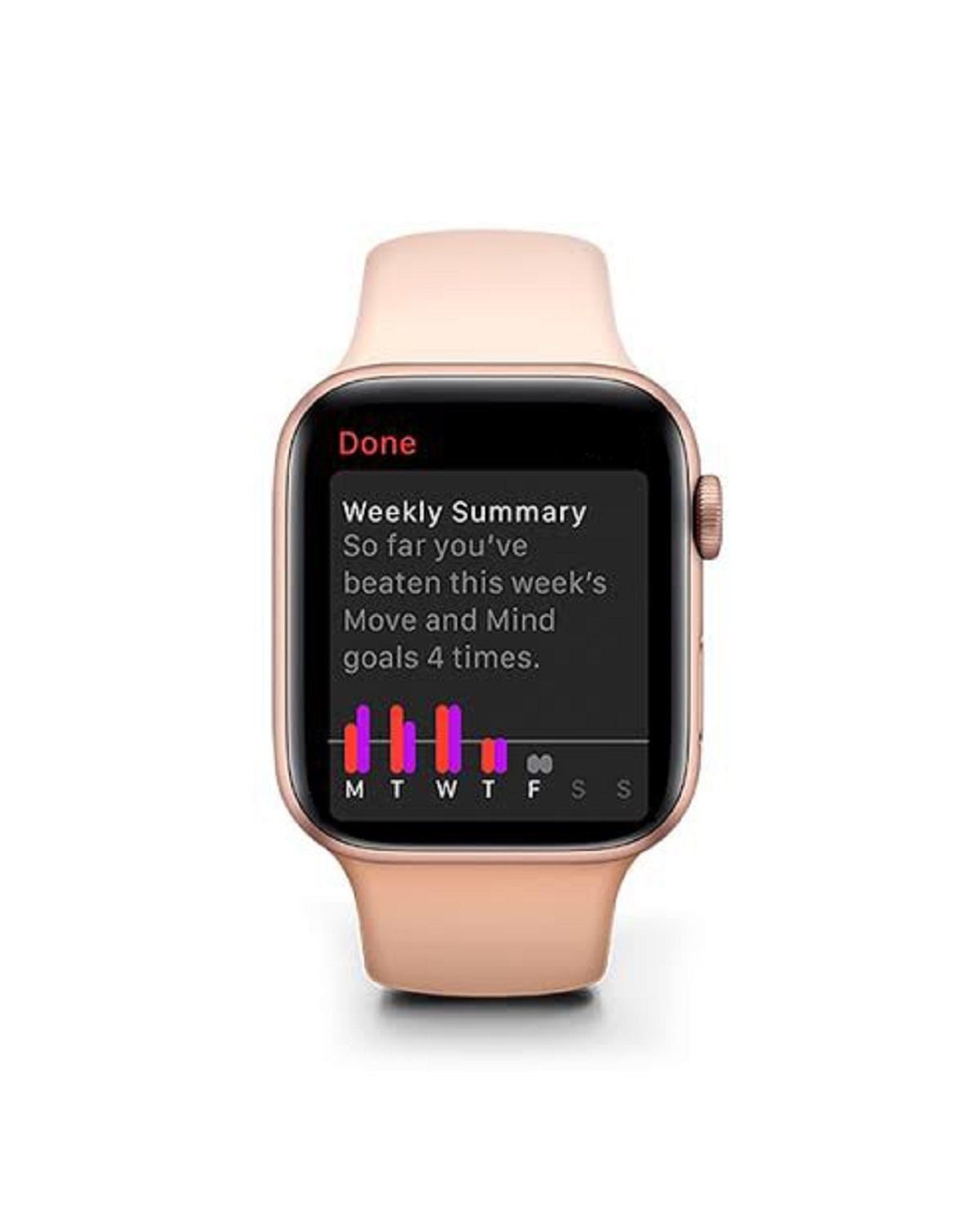 Also Read: How iPhone And Apple Watch Can Help Protect You From Hearing Loss
---
How to track Apple Watch steps on iPhone?
Open Fitness app on your iPhone.
Tap the Summary tab.
Swipe down to the Trends section to see your average numbers for Move, Stand, Distance, and more.
Click Show More to see additional information.
Note: You can view your step history in the Activity section of the Health app. Trends show if you move, Exercise, and Distance activity is on the upswing or downswing. Tap one of them to see daily, monthly, and yearly data.
Keep in mind your data between Apple Watch and iPhone won't always been exactly in sync. But after a few minutes of fresh activity, your phone should match up with your watch.
Important: 1. Fitness app called Activity app in iOS 14.1 or earlier.
2. Summary tab called Trends tab in iOS 14.1 or earlier.
---
How to see steps on Apple Watch face?
Download Pedometer++.
Open the Watch  app on iPhone.
In the My Watch tab, tab the watch face you want to add the pedometer complication to.
Note: Complications pull information from apps and display that info on the face of your Apple Watch.
4. Under Complications, click to select a location for the pedometer complication.
5. Click to select the specific information you want to display on your Apple Watch face.
Also Read: 10 Apple Watch Settings You'll Want To Change Right Away
---
How to view step history on your iPhone?
Open the Fitness app
Click on the Calendar icon next to today's date.
Select the month and tap on any particular day you want to view your status.
The page that comes up shows everything from your exercise minutes to your distance travelled and recorded steps for that day.
This is a great way to monitor your step goals, if you're looking at progress over a certain period of time.
---
Conclusion
Knowing how to track steps on your  Apple Watch is a great and easy way to monitor your fitness progress. In summary, you can view your steps both on your or the Fitness or Health app on your iPhone.