The Safari browser comes pre-installed on all Apple devices, with Prevent Cross-Site Tracking including those running macOS, iOS, and iPadOS. Despite the fact that it is inferior to other web browsers on the market, such as Chrome and Firefox, users are unable to uninstall the default Safari browser from their iPhone.
While it isn't perfect, the browser does include several features that try to improve the user experience while also assisting with security and privacy. Prevent Cross-Site Tracking is one such feature, which, as the name implies, stops the user from being tracked across many websites.
To give you an example, social networking buttons like sharing, liking, and commenting on third-party websites use this type of tracking. The buttons can be used to track browsing, however, Safari prevents this when the feature is activated.
Also Read: How To Enable App Privacy Report On iPhone To Check Apps Tracking You
What is Cross-site tracing/ tracking?
Cross-site tracing (abbreviated "CST") is a network security vulnerability that is exploited by using the HTTP TRACE function. All HTTP titles, including confirmation data and HTTP cookie contents, are included in the HTTP TRACE response. Companies utilize cross-site tracking to collect data from multiple web pages via links and advertisements on the website. That will undoubtedly jeopardize your privacy. Preventing cross-site tracking is one way to safeguard your personal information from being tracked. 
Some websites, however, do not function properly when cross-site tracking blocking is set. We'll teach you how to disable the Prevent Cross-Site Tracking feature in the Safari web browser on macOS devices in this step-by-step instruction.
Also Read: How To Turn Off iOS 15 Safari Address Bar Dictation?
Why to Restrict Cross-Site Tracking?
We've already discussed what cross-site tracking entails. Before we get into how to stop cross-site tracking on your phone and browser in this section, let's take a quick look at why we should avoid it.
First and foremost, the majority of common and popular browsers on the market enable third-party cookies by default, which results in the advertisements you see on the page. Those advertisements will continue to track your internet search results.
Furthermore, third-party cookies will collect all of your personal data in order to tailor the content you've consumed.
Also Read: How To Set A Custom Safari Background In iOS 15
The issue of privacy isn't the only one with online advertising. Additional content that users have not requested can deplete your battery, impede page loading, clear data allocation, and interfere with our ability to read content, making the site nearly unusable.
So, if you don't want your personal data to be tracked, it's best to avoid cross-site monitoring to avoid the issues we outlined above.
Another concern arises: what does "block cross-site tracking" imply? In simple terms, avoiding cross-site tracking means preventing tracking of the websites you visit. By doing so, third-party organizations will not be able to track your personal information. I'll show you how to stop/disable cross-site tracking on both your phone and browser in the next section. 
Also Read: iOS 15.4.1: How To Change Bluetooth Device Label On iPhone
How to Turn Off Safari Cross-Site Tracking
Safari is a popular application among Apple users. If you do not disable cross-site tracking in Safari, it will maintain cookies for websites you visit frequently. To regain control and protect your privacy, you must disable cross-site tracking on Safari. In this section, we'll go through how to disable cross-site tracking on Safari for iPhone and Mac.
Also Read: How To Add A Background To Safari In iOS 15
How to Prevent Cross-Site Tracking on iPhone and iPad Safari
How to Prevent Cross-Site Tracking on iPhone and iPad Safari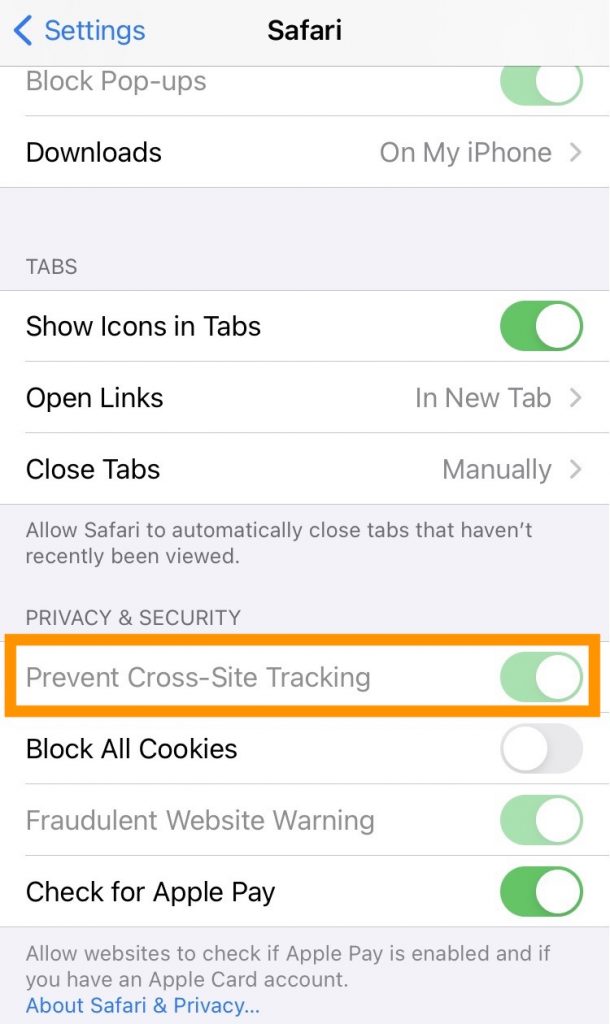 #1: Open the "Settings" app on your iPhone or iPad.
#2: Scroll down and look for "Safari."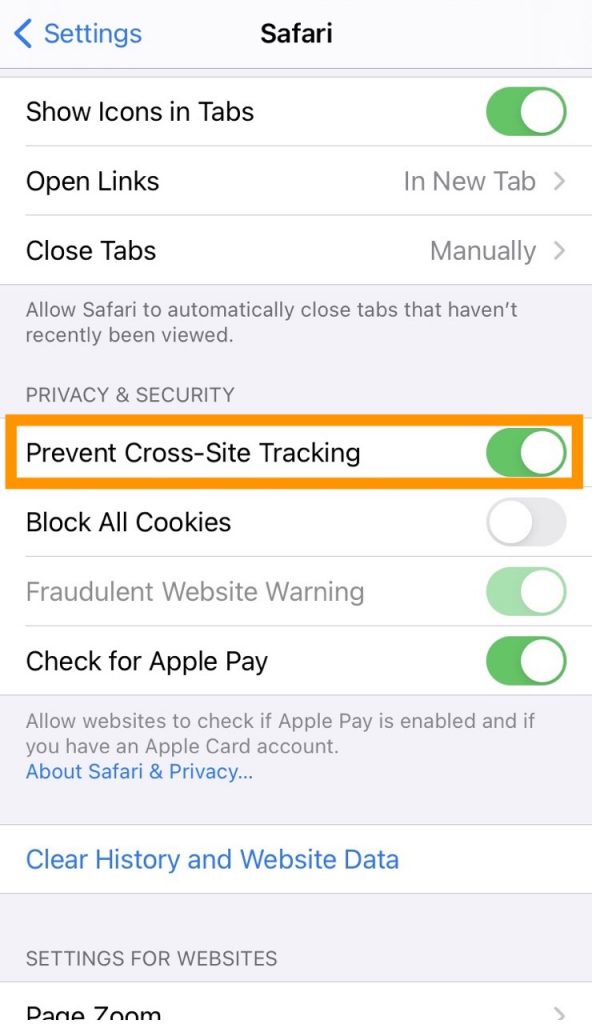 #3: Tap the slider under "PRIVACY & SECURITY" to enable "Prevent Cross-site Tracking."
Also Read: How To Protect iPhone From Blocking And Hacking
How to turn off Safari's Prevent Cross-Site Tracking feature on macOS
#1: On your Mac, launch the Safari web browser. You can do this by selecting the program from the Launchpad or searching for it in the Spotlight.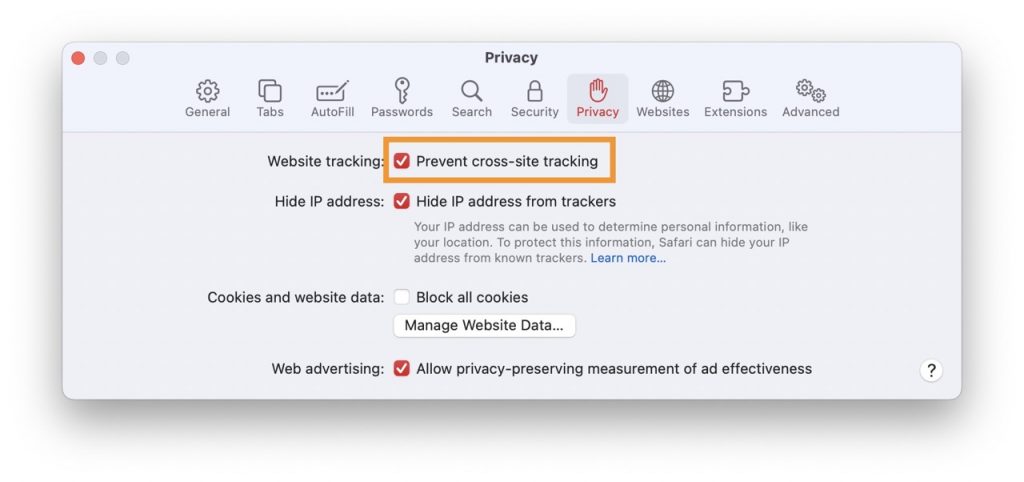 #2: When the browser opens, go to the top menu bar and select "Safari."
#3: From the drop-down menu, select the "Preferences" option.
#4: When the Preferences box appears, choose "Privacy."
#5: Select "Prevent Cross-Site Tracking" from the Privacy settings page.
Also Read: How To Check if iPhone Or Android Has Been Hacked
Final Thoughts
As we all know, privacy is essential in our daily lives. Disabling third-party cookies is a simple and effective solution to prevent cross-site tracking and safeguard your privacy. So, I hope that the methods mentioned above can assist you in preventing cross-site tracking on both your phone and your PC browser. 
Also Read: iOS 15: How To Fix Safari Not Working On iPhone And iPad