People used to think that being an online content creator was just a hobby. But now that today's technology is sharper, and the internet has become more widely available, it's now completely viable to launch a successful career in online content creation. 
Content creators like social media influencers and live streamers have revolutionized a new form of entertainment—and one that's gaining a lot of traction. What sets content creators apart from other artists who started out in traditional media is the former's ability to interact with their audience online. It's no wonder that many content creators have transitioned into their craft full-time and turned their passions into full-time jobs. They enjoy several perks, which include the following:
Being their own boss
Freely exploring their creative side
Building their own personal brand
Nevertheless, online content creators face challenges that are unique to their careers. And one of the most difficult is making high-quality content on a regular schedule. Fresh and interesting content remains the most effective way to keep a creator's community entertained, and oftentimes, the most productive content creators are the ones who are the most competitive.
Without the right tools or strategy, aspiring content creator may have a hard standing out from their peers and making a significant impact on their audience. If you're one yourself, here are five tech hacks that could help you achieve just that:
Also Read- What Is Prism Lens And How to Use It? A Comprehensive Guide For Content Creators
#1. Get a Mobile Data Plan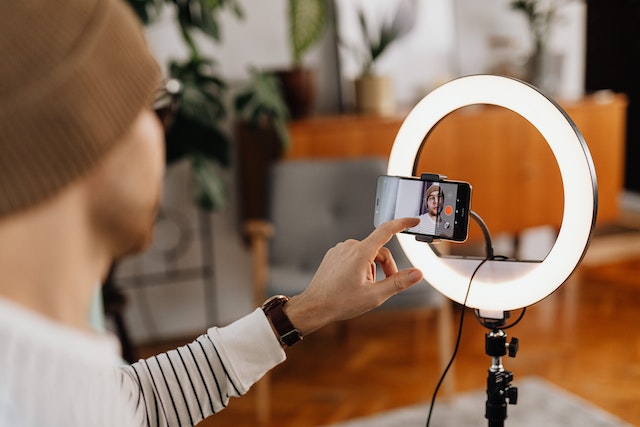 Though reliable internet access is the cornerstone of a successful career in content creation, it's not always easy to secure. This is especially true for content creators who are traveling and who expect to be on the go quite often. Not all countries offer free Wi-Fi everywhere, and that can often make it a challenge to start live recordings and upload content in real-time. 
Traveling vloggers and live streamers should consider getting mobile data plans in the countries they're visiting. This strategy will guarantee access to the internet, even if one is out of the range of available Wi-Fi networks. Relying on a mobile data plan is also safer than using public Wi-Fi because the internet connections offered by mobile data providers are encrypted. 
To make the most of their mobile data plan, online content creators should do a mobile plans comparison of plans offered by major telcos, like those in Singapore. There should be myriad options to suit a content creator's budget and needs.
#2. Invest in High-Quality Equipment
Content creators should also invest in high-quality equipment to create content that stands out and looks professionally done. In many cases, audiences derive more enjoyment and value from content because it's well-produced or well-shot, and that encourages them to stay tuned to a particular creator.
Here are some gadgets and devices that content creators should invest in to elevate the production value of their content:
Smartphone– Modern smartphones are versatile tools for content creation. This is because they're equipped with advanced cameras that allow creators to take stunning photos and videos without needing to use other high-end gear. A content creator can even outfit their phone with a variety of simple accessories to improve its functionality. Some smartphone accessories that many content creators can't live without include a selfie ring light, gimbals, and microphones.
PC– A powerful and reliable personal computer is the backbone of many content creator setups. The best PC setups for content creation typically include a high-resolution display, ample storage and memory, and ergonomic mouses and keyboards for long hours of editing and organising content. 
Microphone– Audio quality is crucial for a lot of different types of content, especially for podcasts and vlogs. You'll want to invest in a high-quality mic to capture crisp and clear audio for your videos and sound recordings.
#3. Learn about the Best Content Creation Tools to Use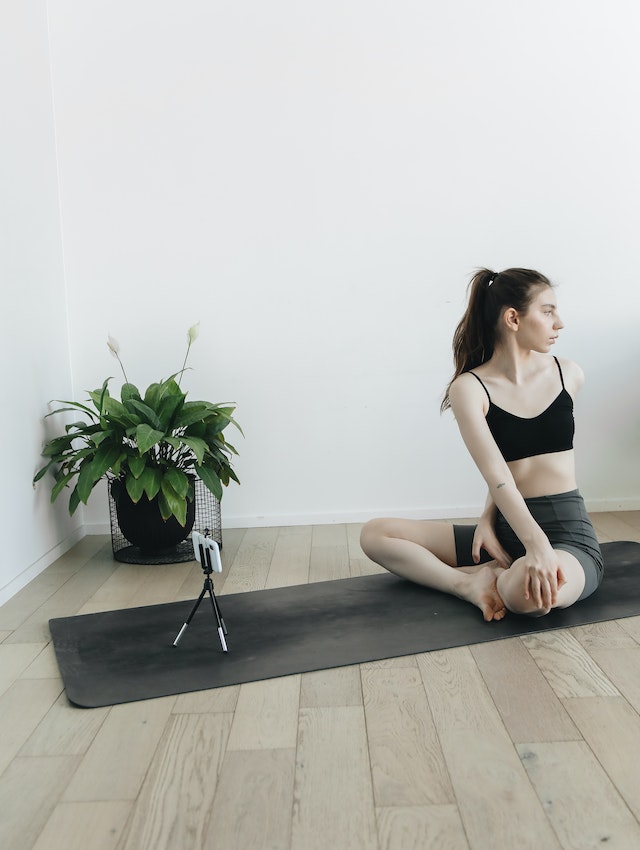 Content creators like travel or cooking vloggers need to make sure that any photo or video they take is good for uploading before they move it to their preferred platform. Many use a variety of content creation tools to quickly fix any audio or visual mistakes, as well as make their content more dynamic and eye-catching. Here are some essential content creation tools that can enhance your own work as a content creator:
Video editing software– content creators, in particular, will benefit greatly from investing in professional video editing software. These tools offer advanced features for video editing, including special effects, colour correction, and precise audio editing. You'll be able to produce polished and visually captivating videos with the right video editing software at your disposal.
Animation software– For content creators who add animation to their content, animation software will allow them to create fun animations and add motion graphics to their work. Consider installing animation software that can give your videos an extra layer of engagement and creativity.
Graphic design tools– Creators who upload to platforms like YouTube and Facebook should also be able to create eye-catching thumbnails, logos, and graphics to attract and retain their audiences. Look into graphic design solutions you can use to develop your brand and content style.
#4. Use Productivity Software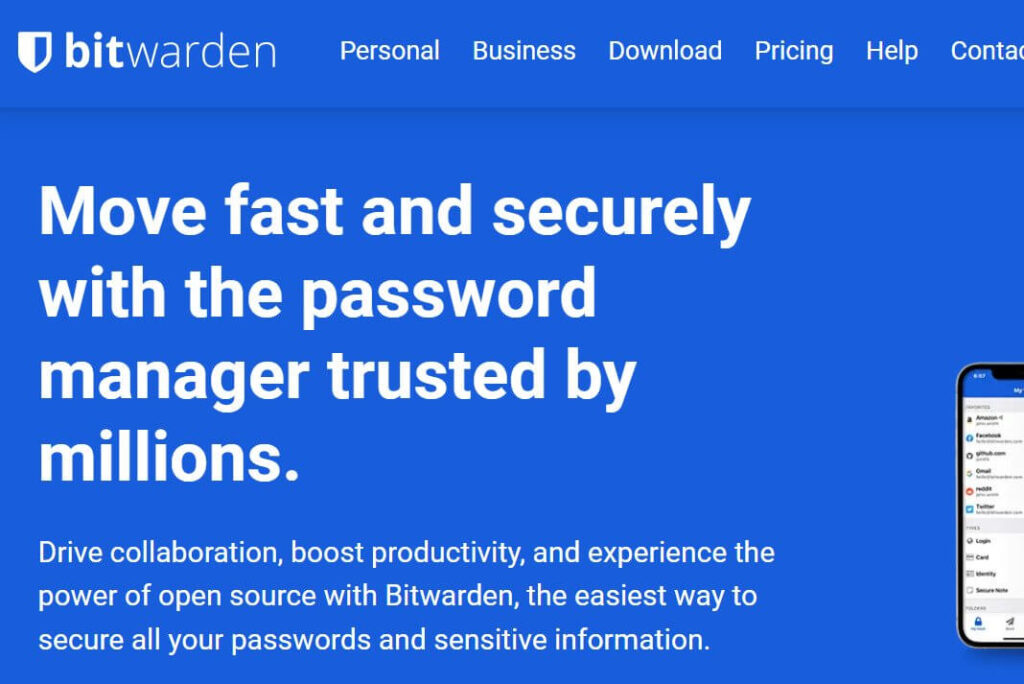 Just like in more conventional professions, the people who tend to succeed in content creation are the ones who know how to organize their ideas and observe an efficient work schedule. Here are some productivity software tools that today's content creators use to streamline their processes:
Time-tracking software– Time management is a common challenge for content creators. With time-tracking software, however, you'll have an easier time monitoring and optimising your workflow. 
Password manager software– Content creators often deal with numerous online accounts and passwords. To ensure that you won't get your passwords mixed up, use a password manager to save you from the hassle of remembering and manually entering your passwords. This will also do a lot to keep your various digital accounts secure.
Social media analytics tools– A social media analytics tool can help a data-driven content creator glean in-depth insight into their social media performance. Consider using such a tool to fine-tune your social media strategies and engage your target audience more effectively.
Also Read- 4 Ways To Identify AI-Generated Content
#5. Maximise the Unique Features on Different Social Media and Live-Streaming Platforms
Social media and live-streaming platforms offer unique opportunities for content creators to intimately connect with their audiences. Each platform comes with features that can optimize audience engagement and improve a creator's online presence. The savvy content creator will know the difference and use platform-specific features to their advantage. 
For example, some social media platforms have a scheduled post function to enable content creators to plan and automate uploads of their social media content. This ensures a consistent online presence for the creator even when they're busy producing other pieces.
Live-streaming platforms, on the other hand, allow streamers to create their own emotes and stickers. These allow followers to express themselves in cool new ways while they're in the chat. Emotes and stickers are also great to personalize streams and strengthening a streamer's connection with their audience.
Being able to make a career out of one's hobby or passion is one of the best things about being an online content creator. But just like any profession, this line of work comes with myriad obstacles that can challenge a content creator's creativity, patience, and determination. To streamline your workflow and keep your content closer to what it was when you envisioned it, try the tech hacks above. You'll be surprised at how they could strengthen your performance and make content creation even more fun and rewarding!