Did you know your mobile device is actually one of the most powerful cameras in your arsenal if used smartly; imagine you have it anywhere and have access to it any time. Such a tiny piece of device that you can hold in your hand, yet there are so many uses for it, such as streaming, video call, and broadcasting. In this post, we will talk about empowering your webcam using Elgato EpocCam and transforming your mobile device into a high-quality Webcam!
You may also watch this YouTube video on this Topic if you do not want to read through the complete article.
Specifically, talking about one of the best camera phones out there, it does not really matter which generation they are from, it is always from Apple, the iPhone lineup. These specific phones have gone super great and even better than what they were in the past years. The camera of these phones is superb not only for taking photos but also videos!
So now, what if I tell you a program named "EpocCam" from a company Elgato exists- it is a piece of software both available on iOS (It is still being re-developed for Android), a piece of software that allows your mobile device to be more useful in ways that you are able to use your powerful and good looking camera for your contents.
Where do I get it?
Well, of course, you would have to know where to get it before we can start on you actually using the program.
There are 2 parts or 2 components of installation; Camera Hub on your main machine and Elgato EpocCam on your iOS device.
Setting Up Elgato EpocCam
Camera Hub
The Camera Hub in Elgato EpocCam is like a control center for your mobile device camera. It helps you make your webcam video and audio look and sound better during video calls, live streaming, and other activities. You can adjust settings easily to get clear and professional-looking results. It also works with popular video apps, so you can use your mobile device like a regular webcam. The Camera Hub makes it easy to get the best possible webcam experience from your mobile device, just the way you want it.
#1. Download everything that you need for the applications, from the official website at https://www.elgato.com/en/epoccam
#2. Once you get on the website, scroll down until you see the three simple steps.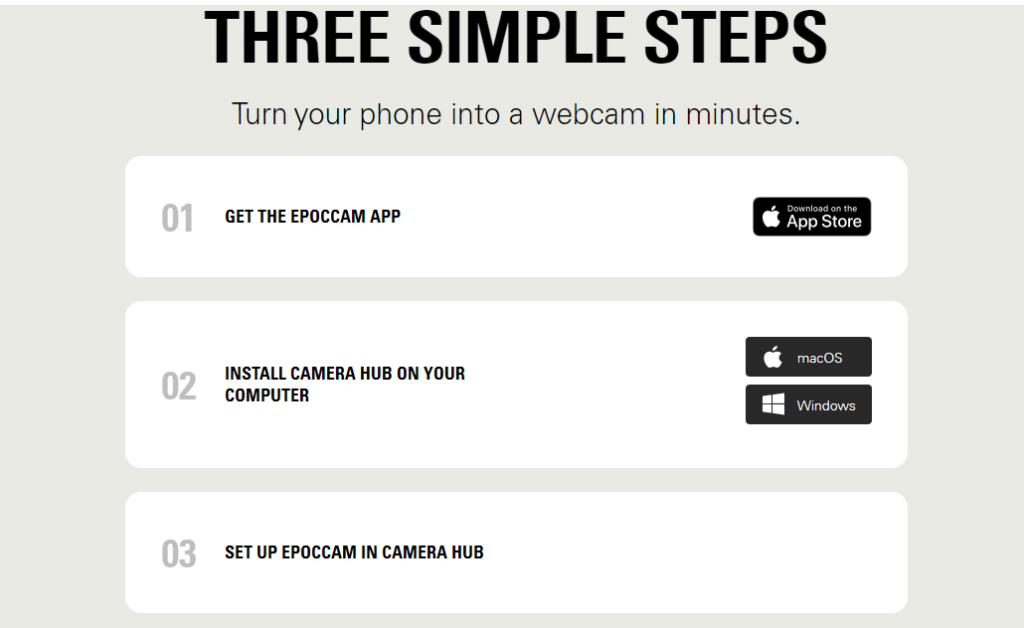 #3. On 02, choose your current operating system; for me, it will be Windows.
#4. Install the executable file until you land on the finish page section and open up Camera Hub.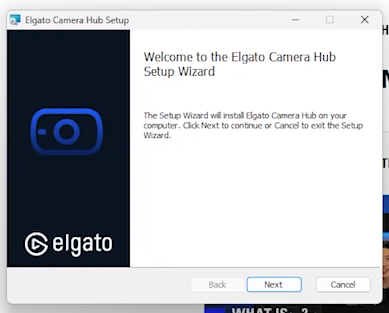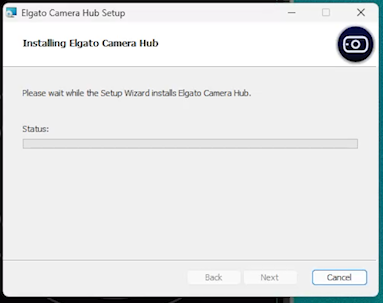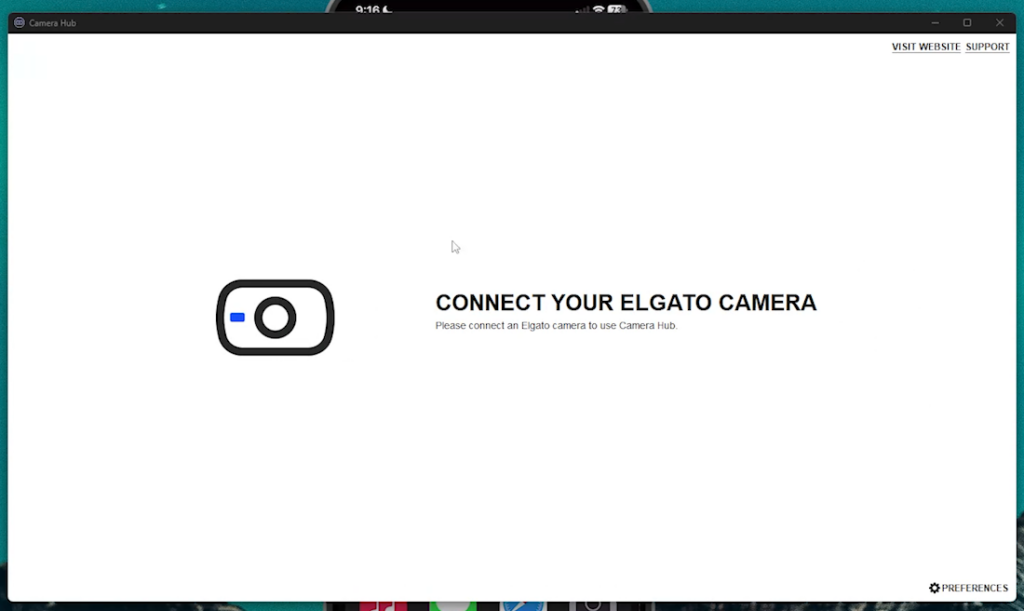 Elgato EpocCam
Elgato EpocCam helps you make your mobile device camera work like a pro webcam, so you can look and sound great in all your video activities. You can use it on your smartphone or tablet as a webcam for video calls, online meetings, live streaming, content creation, and more. It has lots of customizable settings, such as resolution, frame rate, exposure, and audio options, allowing you to optimize your webcam experience to suit your needs.
You can easily download it from Apple's iOS App Store.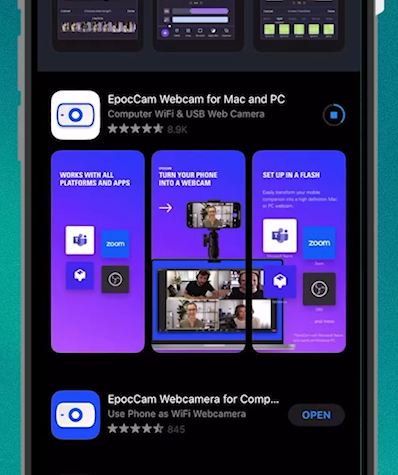 // note: there are 2 versions of this Application; the one with the white logo is free and has unlimited free usage but with a watermark and limited settings. The pro version would have more settings, and the logo of it is the blue one; it also costs 8$ for lifetime usage. The Pro version, once bought, can be installed on multiple devices because it is associated with the Apple ID used for buying.
How Good is Elgato EpocCam?
Well, this program is packed with minimal but very useful features, and it is so easy to use and connect that even your younger sister or older family members would be able to work with it.
The setup is as easy as opening up both apps (EpocCam on iOS and Camera Hub on Windows) and then allowing permissions; it will automatically connect (as long as your devices are connected on the same wifi network).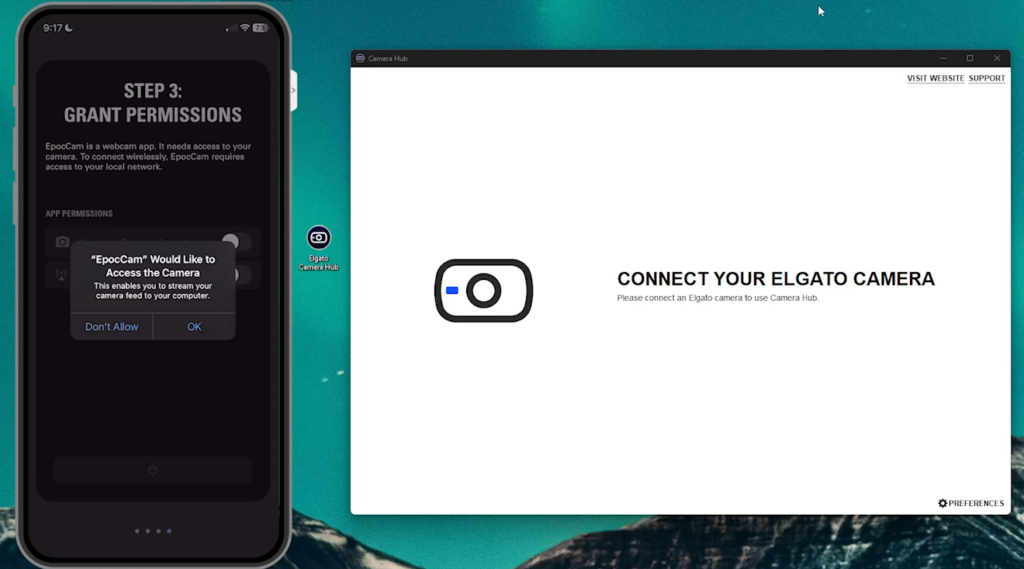 Below is a picture of the devices being connected (Opened on the free version of EpocCam)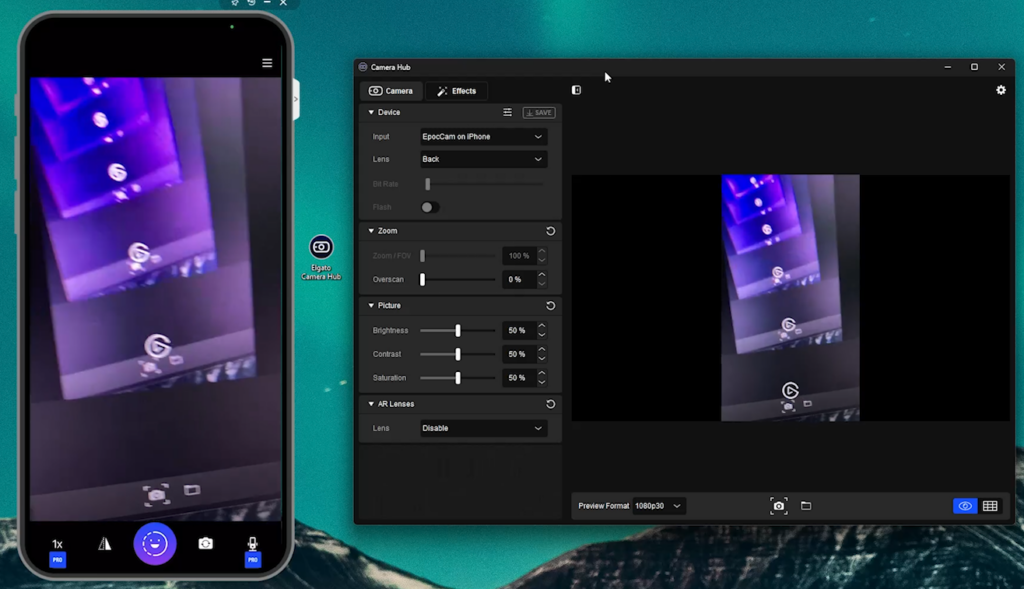 As you can see on the free version, you are unable to: change the connectivity setting, bitrate (quality), lens used on the phone, and toggle microphone settings. It also has an Elgato watermark right in the middle and bottom of the screen.
// Note: The next few images are used to show the different settings you get when connected with EpocCam pro.
Features. (EpocCam Pro and Camera Hub)
#1. Changing the type of connection, whether it will be automatic, through wifi, USB or NDI

#2. Changing of bitrate and quality.


// Note: Whatever you do in the main EpocCam application, It will also reflect on the Elgato Camera Hub on your Windows machine.
#3. Zooming in and changing the brightness (If through the EpocCam app, you would have to pinch, some options can only be done or accessed through Camera Hub, such as the picture segment)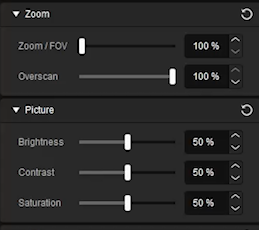 #4. AR Lenses (AKA Snapchat Filters), accessible by pressing the smiley face button on the iPhone or via the enabling of AR lens on the Camera Hub.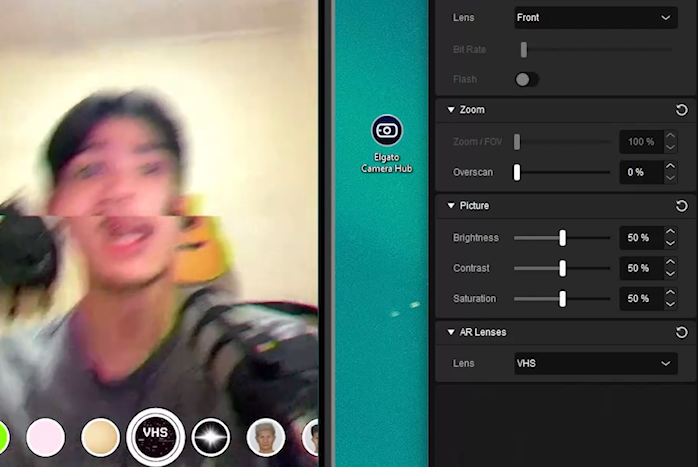 #5. Use any Camera on your iPhone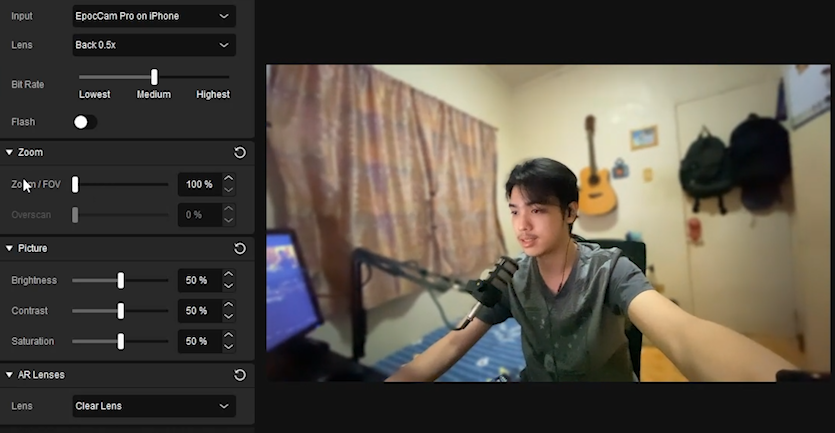 #6. There are also Elgato Camera Hub exclusive features, almost the same as the AR lens but a bit more different; it is used on the Camera Hub software and is processed by your computer instead of your iPhone.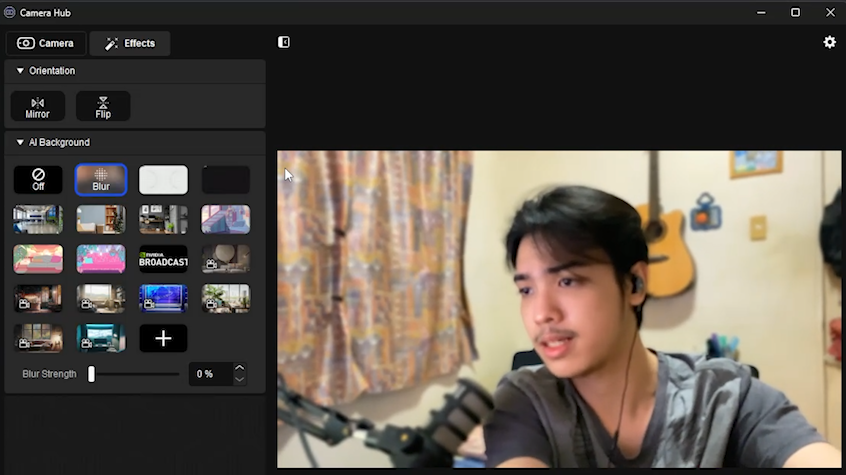 Example use-case of EpocCam.
We can use EpocCam on a daily basis as your main webcam to wow your friends with your Video quality on calls, recording, or streaming. As in one of my examples, I can easily use it by changing the video camera that my Discord uses.
How to change Discord's camera?
1. Click the gear on the bottom left.
2. Under the App Settings tab, press voice and video
3. Scroll down until you see the Camera
4. Click the drop-down and select the camera you want to use.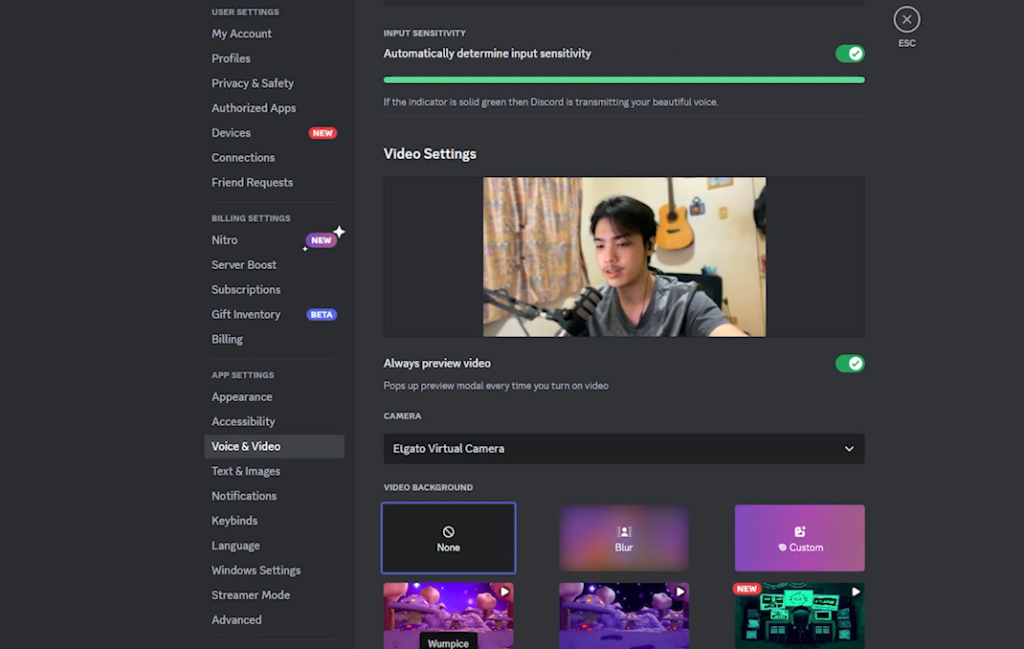 To wrap it up, Elgato EpocCam is a great tool for iPhone users who want to improve their webcam setup. It only costs $8 for a lifetime license that works on multiple devices, so it's a reasonable investment. You can use it on your newest iPhone when you upgrade, and it's perfect for video calls, making content, or streaming. Don't miss out on the chance to make your iPhone camera even better with Elgato EpocCam. Give it a try and see the difference it can make for your video activities!