Metaverse, a virtual world, has become the top priority of multiple tech companies, including Facebook. It is a space where users who are represented via avatars can take part in multiple activities like shopping and other leisure activities. Rebranding its parent company as Meta Platforms INC, Facebook is moving to expand itself from two-dimensional space to a more digitally interactive space. This means the company will focus more on life-like video calls, smart glasses, VR headsets, and more, all that can be done over the internet while Whatsapp, Instagram, and Facebook will remain unchanged.
Metaverse is expected to open new doors to the world of socializing if it can successfully replicate the real feeling to the social world virtually.
Also Read: How To Create An Oculus Developer Account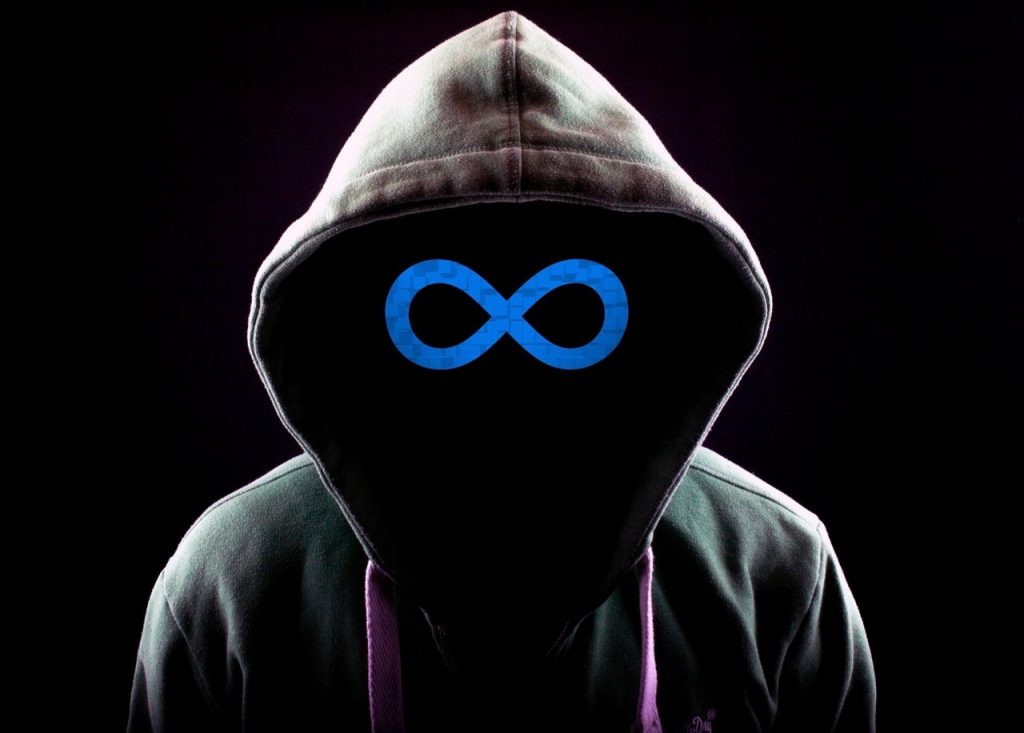 WHAT IS METAVERSE
As stated above, Metaverse is a digital environment set to replicate social experiences as realistically as possible. You can meet others, play games, socialize, shop, and much more, all in a digital space. It's meant to bridge the gap between VR, mobiles, and laptops which somehow still don't provide a realistic virtual space. With the proposed Metaverse, one can somehow enter a virtual world. This world will be interconnected from applications to games.
What is mentioned as an important part of the Metaverse is the creation of Avatars. Anyone who enters the Metaverse can make their Avatar which will be their representative in the virtual world. Let's say you are in the Metaverse using a VR headset. Your Avatar will represent you here. No matter what you choose to do. Be it a formal work meeting or a chat with a friend, it will be a realistic depiction via their phone or webcam. All this while, they are on the screen in front of you.
Taking advantage of the COVID-induced work from home environment, there was no better time to launch Metaverse. The same was said by Mark Zuckerberg, "Over the last year and a half, a lot of us who work in offices have gone remote…I think remote work is here to stay for a lot of people. So we're going to need better tools to work together."
Guy capitalizing on the work from home scenario, Meta's Horizons Workroom application will recreate the work environment. All you need is an internet connection. Additionally, a VR headset if possible. The VR headset will allow you to scan your keyboard, computer, and more into a virtual space.
Also read: How To Create An Oculus Account Without Facebook?
WHAT DOES THIS MEAN
This means you will be able to blend your real world with the VR environment. Additionally, you can interact with your colleagues with spatial-aware audio. This means it will try to replicate your real-life working environment. Even if you are not a part of VR, the system still provides a high level of engagement.
Even though the current level of VR is not the best, it is still quite engaging. The Avatars are like caricatures. Additionally, Meta is still working on the availability of customization. On a side note, one thing to note is that you do not need to go out of VR to share documents. This also brings us back to the fact that a VR headset is not necessary to be a part of the Metaverse.
Outside Facebook, recently Microsoft announced that they would invest in the development of Metaverse as well. Even though, some features of Metaverse are available, they are far from perfect. Alongside the development of new features, they are trying to improve the existing ones as well.
Microsoft aims to add Metaverse features to its platform next year. This will allow employees to meet and interact with each other in a virtual office using VR headsets. You will also be able to access all of Microsoft's tools. Additionally, you can chat with others via webcams and also use your Avatar as a stand-in.
While this seems like a way to replace applications like Zoom, it is also a competition between Facebook and Microsoft.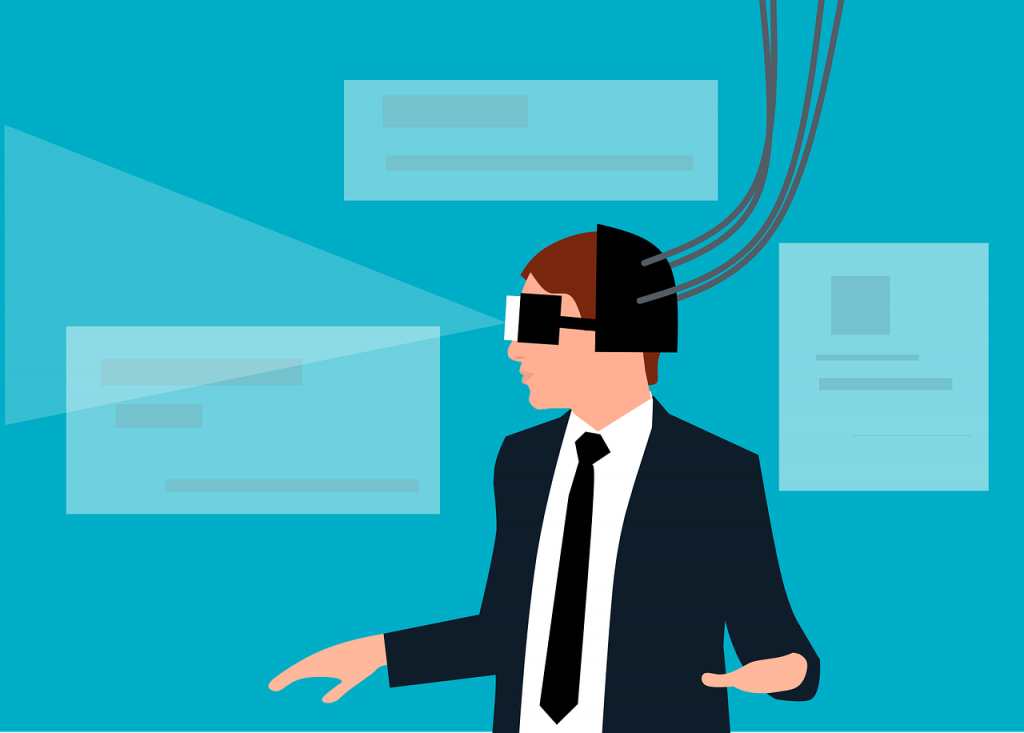 WHY
Meta, previously known as Facebook, has over three billion active monthly users. It has the most successful social media applications. Rather than appealing to a new audience, they can directly tap into their existing user base and expand the Metaverse from thereon. Anything you can do in real life, soon, can be translated into the Metaverse by Meta. Outside data, Meta stands to gain a lot from this. Otherwise, why bother? Facebook, alongside Instagram, relies a lot on advertisements. They bring in billions of dollars worth of profit to Facebook. Inevitably, this helps Meta a lot. Meta plans to put these ads in the digital environment of Metaverse. This will allow them to sell digital items for real money and according to them, attract a younger audience to the platform of Metaverse. This will directly boost Meta's revenue by a huge amount.
Meta is willing to spend over ten billion dollars alone in Metaverse. They want to apply the concept of buying digital items in a digital world using real money. Earlier, this concept has widely only been used for kid's games and proven to bring in a huge profit.
One of the biggest distinctions for Metaverse by Meta is the involvement of Avatars with its VR-centric focus. Additionally, there is also a focus on object interactions and the realistic presence of a virtual environment.
OCULUS RIFT
Mark Zuckerberg's zeal to build something like the Metaverse is not a shock to people who have been following the company and its direction for long. Many know about Zuckerberg buying out the Virtual Reality start-up Oculus in 2014. He bought it from the then-owner's Palmer Luckey and his co-founders for 2 billion dollars.
Meta, back then known as Facebook, launched their own VR headsets two years later with Oculus Rift.
In 2019, the VR headset systems seemed to gain some traction which was not possible earlier. This happened with the launch of the Oculus Quest system. Older VR headsets had multiple limitations outside their expensive pricing. You required external trackers and a computer along with that. These necessities made it hard for VR headsets to get a strong footing in the competitive tech market. But the Oculus Quest system changed all of that. It was a wireless headset and allowed you to be a part of the VR experience almost instantly. With time, the Oculus Quest system is now one of the most popular and in-demand VR headset systems.
Sold as a game console, Meta plans to morph it into a device with multiple uses. This will allow these headsets to be used in the Metaverse for purposes ranging from gaming to shopping.
OCULUS HEADSET FOR METAVERSE
As said before, even though a headset is not exactly a necessity, it is better to have one. For example, Oculus Quest 2 will allow you to enter the Metaverse fully and have the complete realistic experience as intended by Meta. Oculus Quest 2 is a stand-alone wireless VR headset. It can directly and conveniently introduce you to the Metaverse. This system has helped Meta a lot. Multiple hurdles were overcome after its launch. Minimally priced, it is like a wearable computer. Though the idea sounds absurd, it couldn't be more true. From graphic chips to OS, it has all of it built-in which makes it similar to a wearable computer.
Additionally, it has built-in external tracking cameras. Six, to be precise. These external cameras are better than the older systems. Earlier, rather than external cameras tracking your movements within a specified space, you required tracking sensors. These sensors were placed on walls or tripods throughout your room. Apart from the headset and its charger, you also get what looks like gaming remotes. These are Oculus Touch Controllers. Each will feature a joystick and buttons which allow you to grab VR objects. Along with this, the sensors present on the top ring allow you to easily manipulate them.
When you wear the headset, you see a monochromatic view of your surroundings via the six external tracking cameras. You can map out and set the boundaries. After that, all you need to do is confirm the boundaries you made to be transported to the Metaverse.
Additionally, the sound you hear via the head strap of the VR headset is coming in from all directions. This also means you can hear noise from reality. If you want, you can connect a pair of headphones to fully eliminate the background noise.
SMART GLASSES
Following the success of Oculus Quest 2, Meta worked harder on its technology and introduced Portal and Smart Glasses.
These augmented reality glasses were part of a project codenamed Project Nazare. In the video presented by Zuckerberg, these glasses will open multiple doors. One of them is being able to access applications like WhatsApp on a floating screen via these glasses. Another possible feature is playing games with multiple people using these glasses. Let's say you and your friends select a game via the floating WhatsApp window. Now the digital game board will lay out on an empty table you look at through the glasses. And obviously, your friends will appear as Avatars.
Meta also plans on adding multiple features like cameras, projectors, sensors, and more. All this while ensuring, these glasses can be used on an everyday basis.
Presently, Meta has their latest versions of smart sunglasses in collaboration with RayBan. Meteor and Wayfarer allow you to take pictures, record audio, and video while being able to command Facebook assistant. While the image quality is good at 2529×1944 resolution, the video quality is disappointing with only 30-second clips at 1414×1414 resolution. Something, which Meta is hopefully trying to improve.
PORTAL
For instance, Alexa smart home control. It is a Portal. So, Meta Portals serve as devices used for video calling and as smart devices. The result provided by this portal is a lifelike video call. The smart camera and current audio technology are available to adjust the camera angle and microphone automatically. It spreads itself around the room, will keep you centered, and ensure your voice stays at a normal level when you are moving around. Messenger has a Do Things Together button that opens up multiple things you can enjoy with others. This lifelike experience lets you enjoy multiple things in what will feel like a shared space.
Presently, Meta is working to develop more features. One of them being able to attend events without actually going there. Additionally, the Meta Portal is working to develop a system where it will open a screen to the Metaverse, and using Workrooms and your Oculus Quest 2 you will be able to have a real video call with your colleague. You will appear on a screen in front of them while you will see them in front of yourself in the form of their Avatar.
LIMITATIONS AND CHALLENGES
One of the biggest issues the company faces comes from its history of terrible data management and ensuring user privacy. Though Facebook has one of the most secure data protection systems, it still gets hacked time and again. Incidents like these also see private information of users getting leaked to third parties which put them at risk. Something like the Metaverse will only require more trust from the user. This is something Meta can not guarantee at the moment. One of the hurdles the company needs to overcome. Alongside these, on social media platforms, Meta has terrible toxicity control. Anyone can post anything without a proper screening system in place. This has proven to damage the mental health of multiple users.
Additionally, no one fully knows what data the Oculus headsets collect. Multiple potential users are wary of the same. Things like these make them not use the product. What if the headset is listening to private conversations and collecting that as data? Meta will need to work on this.
This also means that Meta either changes and betters its reputation or focuses on developing a new audience entirely.
Ultimately, it's on Meta and how they cater to their users and potential clients. What stays clear is that this technology is here to stay.