The rumored AirPods Pro 2 wireless earphones from Apple are expected to include an upgraded design and noise-canceling system. We had anticipated they would debut in October along with the budget AirPods 3, but it wasn't to be. So, when will Apple make the AirPods Pro 2 announcement? What features will they provide, too? Here is what we currently know:
In addition to a modified design over the original AirPods, active noise-cancellation, sweat- and water resistance, and improved on-device controls, the original AirPods Pro was released in late October 2019. Some three years later, there is much discussion on an enhanced version. According to some rumors, the AirPods Pro 2 may have a stemless design. In contrast, others claim they will resemble the originals exactly. According to words, this new generation will have a fresh design, ground-breaking Lossless support, and fitness sensors for the first time. 
In preparation for the release of the AirPods Pro 2 headphones, read on as we compile all the most recent tidbits, suggestions, leaks, and price forecasts.
Also Read: 6 Tips To Improve Sound Quality In Apple AirPods Pro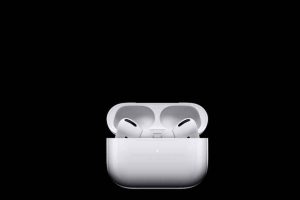 Apple AirPods Pro 2: Release Date 
The AirPods Pro 2 was said to begin operations in April 2021; however, that didn't happen. They did not appear at the Apple "Unleashed" event on October 18, 2021, nor did they appear at the March 8, 2022, "Peak Performance" demonstration, which showcased the iPhone SE 3. (2022).
What day will the AirPods Pro 2 be available?
The AirPods Pro 2 may or may not be released on September 13, 2022, along with the iPhone 14 and several other Apple devices, including the Apple Watch 8. According to iDropNews, who received the tip, Apple will hold an event in "week 37" of 2022. (beginning September 12). This suggests an Apple Event on September 13, 2022, since the company typically hosts events on Tuesdays.
Also Read: AirPods Pro Keep Disconnecting? Try These Fixes
Apple AirPods Pro 2: Price
How much should we anticipate paying for these new wireless Apple AirPods Pro headphones? Don't expect them to be inexpensive and cheerful, considering this is Apple. Most genuine wireless earbuds are expensive, especially if they have the Apple logo on them.
Although numerous AirPods Pro discounts have brought down the original £249 ($249, AU$399) model, we doubt Apple will significantly alter that price for its follow-up pair. As a result, they would face competition from Sony and Sennheiser (the Sennheiser Momentum True Wireless 3 or still-impressive predecessors) (the Sony WF-1000XM4 or, again, still-excellent WF-1000XM3).
 Apple AirPods Pro 2: design predictions
Beginning in 2022, according to Apple analyst Ming-Chi Kuo, the AirPods Pro 2 will have a redesigned form factor that is more akin to the Beats Fit Pro from 2021. As a result, these wireless earbuds would likely have an in-ear wingtip style, losing their sterns.
If so, changes would also be made to the charging case for AirPods. According to rumors, it will still be 21mm thick and 46mm and 54mm in height and width. The current AirPods Pro charging case is 45.2mm in height and 60.6mm broad for comparison's sake.
The AirPods Pro 2 is expected to have a similar shape to the current model. However, with a change to the ear tips, according to a fresh leak from 52audio in June. 52audio was also the source of the leak that accurately anticipated the design of the AirPods 3.
Also Read: My AirPod Pro Case Won't Charge: Solved
 Possible features
Of course, Apple's in-ear AirPods are above its Beats subsidiary brand lineup in their position. So you can anticipate a suitably premium collection of capabilities, with active noise cancellation at the top of the list (ANC). According to analyst Ming Chin Kuo, we have new selling features like a redesigned form factor design and compatibility for the Apple Lossless (ALAC) codec. With a charging case that can emit a sound for users to track, anticipate Apple will release the AirPods Pro 2 in 4Q22. The demand for AirPods Pro 2 is strong, and we expect shipments to reach 18–20 million devices in 2022. The inventor of AirPods addressed Bluetooth's limitations in an interview before the end of 2021. Apple would greatly prefer a wireless standard that allows for more bandwidth, according to Gary Geaves, vice president of acoustics at the company.
 ANC's ability to turn off when the earbuds detect a voice or code word could potentially be a world first. An Apple patent describes technology that would turn off active noise canceling when the headphones recognize a contact's voice or a pre-programmed code word to prevent the wearer from missing out on what was being said. It functions similarly to Transparency mode but automatically activates. The upcoming AirPods Pro model will be driven by a new Apple wireless processor, which may improve battery life, noise cancellation, and usability features. 
New chip and low-energy Bluetooth support
According to sources cited by 9to5Mac, the B698 dubbed next-generation AirPods Pro will use the H1 chip. That is that they will employ Apple's proprietary audio processor.  In addition, the AirPods Max beta firmware mentions LC3 codec support. Hinting that the AirPods Pro 2 would be the first to include Bluetooth 5.2 support.
The wireless earphones will become more reliable and effective thanks to this codec. Additionally, this new standard will enable the AirPods Pro 2 to enhance voice calls and music with better bitrate support. Although "Lossless Bluetooth" is not promised by low-energy Bluetooth and the LC3 codec, the sound quality will undoubtedly be significant. 
Health sensors
In line with other reports, Kuo also thinks that "AirPods may help health management activities in the future." AirPods could be used to monitor respiration rate, according to a study conducted by Apple. According to the survey, this audio can be a "viable signal for passively calculating" respiration rates, giving it a more affordable alternative to conventional medical care. Mark Gurman of Bloomberg first thought the AirPods Pro 2 would have improved fitness tracking capabilities. Still, the journalist said Apple wouldn't include a health sensor in this year's model by the start of July.
Also Read: How To Connect And Disconnect AirPods To Windows 11
Lightning or USB-C connector?
Despite anticipating a changeover to USB-C this year. Kuo forecasted in May that the AirPods Pro 2 charging case would continue to use a Lightning port for charging.
According to Kuo's May report, Apple is reportedly testing the iPhone 15 with a USB-C port for charging. The expert also anticipated that Apple would convert to USB-C for charging AirPods and other accessories when (or if) the iPhone does.
Will they use the name "AirPods Pro 2"?
It's a wise inquiry. The Cupertino company decided to use the same name for the AirPods Pro because its AirPods wireless earphones initially saw great popularity. We anticipate Apple reusing such a recognizable moniker, given that it claims its AirPods are the most well-known headphones worldwide.
 Also Read: Unable To Switch AirPods Between Apple Devices? Try These Fixes
Closing statement:
The new AirPods Pro 2 contain significant features and offers a lot to its customers. Expect some crazy features like lossless playback, a new form factor, and health and fitness sensors if reports are accurate.