Apple's latest smart device launched in April 2021, is a small, puck-shaped tracker known as AirTag. This device will help you to find out misplaced or stolen items from the Find My app. The small circular tag is designed to be attached to devices like keys and wallets to allow these accessories to locate through Bluetooth right alongside the Apple devices using the app.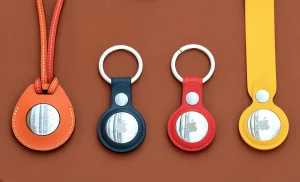 The cost of this is $29 for one and $99 for a pack of four. It can be engraved with the letters and images of your choice for free. Accessories like keychains, luggage tags, and loops that hold devices are sold separately.
AirTags uses an ultra-wideband technology and takes the help of Apple's existing network of devices which works as a basic source to ping each other in order to track your missing item's location.
Also Read: Apple AirTags Not Working? Tips To Fix AirTag Issues
Price of AirTags
A single AirTags price is $29 and a pack of four costs $99. This can be purchased directly from the Apple store. This does not include the price of the accessories needed to attach the AirTag to an item. Apple sells AirTag accessories separately and several third-party apps sell the AirTags.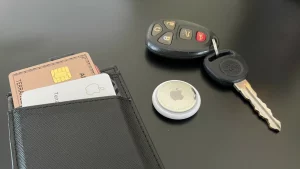 However, Amazon and Best Buy also offer AirTags for sale.
AirTag Launch Date
AirTags were available for preorders from Friday, April 23, 2021, and finally, it was launched on Friday, April 30, 2021.
Also Read:How To Connect iPhone 13 To Apple CarPlay?
Reviews on AirTags
Ahead of the launch of AirTags, it was tested by its members of the media and was able to get a good and positive impression. Therefore AirTags is described as "smart" and           "capable" for those in Apple's ecosystem, and tracking has been showing maximum accuracy.
It usually takes 30 seconds or more initially to locate AirTags from another room. However, it may also show inaccurate locations due to obstructions and walls through Bluetooth. The U1 Precision Tracking is helpful to get around this obstruction.
Also Read: How To Fix Apple CarPlay Not Working In iPhone 13?
Design of AirTag
The airbag is a small button, puck-shaped, round device used to track devices with a glossy white front. However, this can be customized with an engraving and a silver backing. AirTags are designed around CR2032 batteries that are placed inside them. AirTags need additional accessories to attach to them.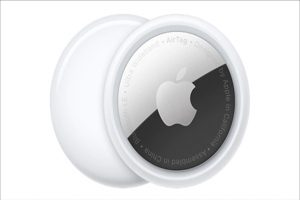 The diameter of AirTag is 1.26 inches, and it has a height of 0.36 inches or 8mm. It weighs about 0.39 ounces (11 grams).
Engravings on AirTags
All the AirTags can be engraved each with up to four letters or emoji characters, though there is some restriction on using multiple emojis due to size limitations. There are also some restrictions on some emoji strings and phrases due to Apple's content filtering.
Also Read: How To Install And Use Custom Fonts On iPhone And iPad: iOS15
Features of AirTags
AirTags are added and managed in Find My app under the "Items" tab that Apple offers in iOS 14.3. Each AirTag has displayed on the maps of the Find My app so you can see its location like other Apple devices. AirTags connects to your iOS or macOS devices over Bluetooth.
Apple has added U1 chips inside this AirTags which allows you to see the precise location indoors or outside if it's nearby or if its last location is known if it is not. There are built-in speakers to find out its location if lost at home or you can play sound either through the Find My app or through Siri to find an AirTag with sound.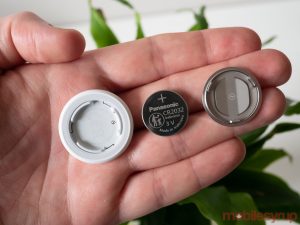 If an AirTag is lost or stolen it can be located easily through the Find My app. The Find My app network takes advantage of various iPhone, iPad, and Mac devices to help you to locate an AirTag. Therefore it shows a network on a map when it is located by someone else's device.
In lost mode, the AirTag automatically sends you a message or notification when it's detected someone in the Find My network, and you can also add your contact information so that if someone finds your item can get in touch with you.
Returning a lost AirTag
If anyone comes across a lost AirTag or what if you come in contact with a lost AirTag. However, it can be scanned with any smartphone that's equipped with NFC to bring your contact information.
This works on both iPhone and Android devices, so if you come in contact with any of the lost AirTags give it a try to scan and contact its owner.
Read: How To Transfer Photos From Old iPhone To iPhone 13?
Batteries of AirTag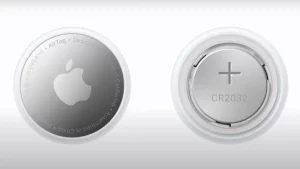 AirTags uses replaceable batteries CR2032. This is designed to last for about a year before which it has to be replaced. The batteries can be easily replaced by the users themselves pops. To swap out a battery, you can press and twist the back panel if the AirTag pops it off.
If your AirTag is on low battery life you will a notification to replace your batteries.
AirTags Charging
There is no need for charging batteries of AirTag because Apple has designed them in such a way that they can be replaced by the users.
AirTags Ranges
Apple has not yet provided the exact details about the range of AirTags, but the maximum Bluetooth range is around 100 meters, so an AirTag should be trackable at least to that distance. More experimentation should be performed to find out the specific range.
AirTag Water Resistance
AirTag has water and dust resistance features which means it can withstand immersion in the water up to one meter (3.3 feet) for 30 mins in laboratory conditions. Therefore it has resistance to liquid exposure from rain or accidental spills.
AirTag Setup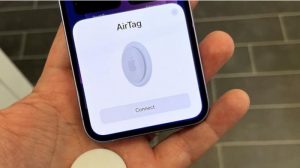 AirTag setup is very simple. Firstly, take the device out from the box and pull out the tab to activate the AirTag. Similar to your AirPods and HomePod devices, hold it near your compatible mobile device, which will detect the tracker and prompt you to set it up. You can then name your AirTag after the device it will be in charge of tracking. The AirTag is then registered to your Apple Id-that's it.
AirTags Owner Limits
Each Apple Id can be linked with 16 AirTags, so you keep track of 16 items at a time.
Location on AirTag
Apple needs your location to locate your lost items. To enable the Find My location tracking option, firstly open Settings > Privacy > Location > Service. Later flip the switch to turn it on at the top of the screen.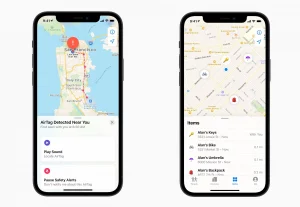 In conclusion, these are the things you should know before using AirTag for tracking items lost, stolen, or misplaced. I hope this article was informative and useful.