Apple is known for keeping a tight lid on any information regarding its upcoming products until they are ready to be officially announced. This makes it nearly impossible to anticipate what to expect from the tech giant. However, based on historical trends, it is likely that some products will debut at similar times as in previous years, providing some potential clues for the release schedule. Moreover, speculation and hearsay from various sources have hinted at some of the possible innovations we might see in 2023.
With that, every year Apple carries events several times a year at Apple Park to broadcast its latest products and services. In 2022, there were three events, including a spring event. Along with a WWDC, and the iPhone 14 launch, with an envisioned fourth event that never materialized. Along with that, we witnessed the release of new Apple Watches, M2 MacBook Air, AirPods Pro and so much more. In 2023, there are foreseen to be at least three events and possibly a fourth. This may comprise the launch of a new product category from Apple.
This article probes what Apple is likely to unveil in the year 2023. Through extensive research of leaks and trends, we have compiled our predictions for your contemplation. Keep reading to discover what potential offerings Apple may have in the pipeline.
Also Read- https://www.hawkdive.com/apple-announces-wwdc-2023-event-taking-place-june-5-to-9/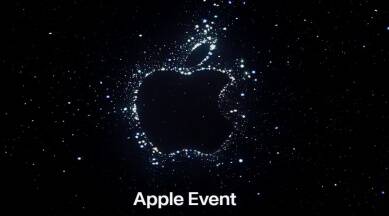 Also Read- Is Apple Ditching The Buttons On The iPhone 15 Pro? Know The Real Story
The 15-inch MacBook Air
The tech world is buzzing with excitement as whispers abound that Apple is prepping to release a new. And an improved version of the MacBook Air. This time, nonetheless, it's not just any old MacBook Air – it's set to be a game-changer. Along with a larger 15-inch display that puts it on par with the MacBook Pro.
Sources suggest that Apple has been working tirelessly to perfect this new offering. Along with mass production of the display panels already underway. Mark Gurman, who is a reputable Apple insider and Bloomberg journalist has hinted that Apple may unveil the highly anticipated 15-inch MacBook Air, as well as new iMac and Mac Pro models, sometime between "late spring and summer". Fans eagerly await further news from Apple on the official release date of these exciting new products.
Gurman and other tech specialists have been teasing us with compelling tidbits of particulars about this pristine MacBook Air for some time now, with reports dating back to January 2021. Besides, Apple is keen to vanquish the laptop market with additional models and more choices for customers.
Additionally, Ming-Chi Kuo, a prominent Apple analyst, has even proposed that the new MacBook Air may come equipped with an M2 Pro chip – a tantalizing prospect for tech enthusiasts everywhere.
In addition to the below-mentioned report, Ming-Chi Kuo shared on Twitter that a 15-inch MacBook could be in the works for 2023 and might feature an M2 Pro chip.
Though, it is unclear if the 15-inch MacBook Air will have any design transformations. Besides, it stands foreseen to be a larger version of the current MacBook Air with a bright display. With the success of the MacBook Air M2, a more powerful model with a larger display is likely to be successful for Apple.
Also Read- Apple's Hello Yellow! Introducing The iPhone 14 And iPhone 14 Plus
Apple's next-generation M3 chip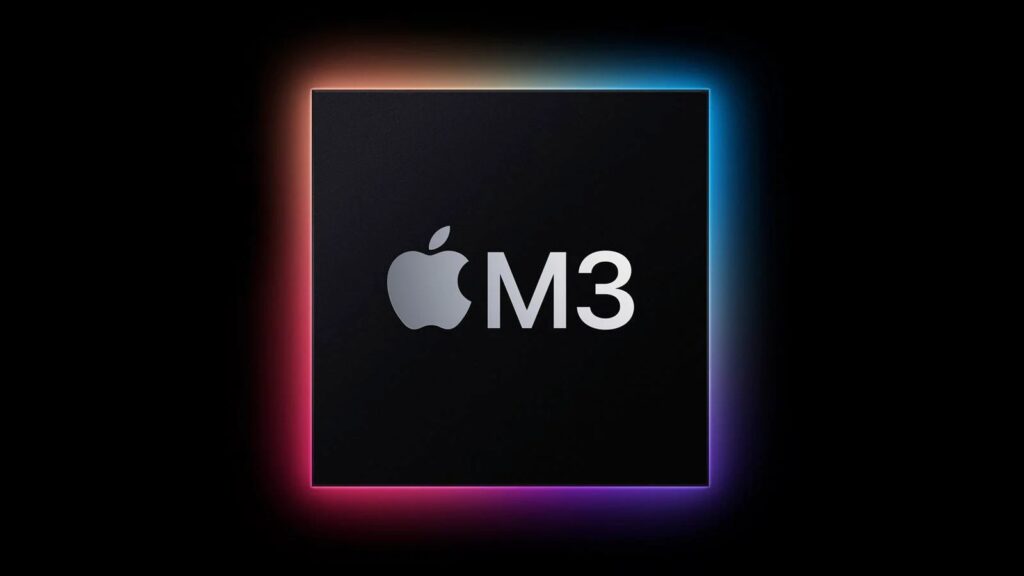 The upcoming M3 chip, which has not been officially proclaimed yet, is expected to have an 8-core CPU like the M2 chip. However, it anticipates manufacturing using TSMC's latest 3nm process. Thus resulting in improved performance and power efficiency compared to the M2 chip and its higher-end Pro and Max variants. They are built on TSMC's second-generation 5nm process.
Rumors imply that a new 15-inch MacBook Air is in the works. It would fit between the 14-inch and 16-inch MacBook Pro models while remaining sleek and thin. This could authorize more space for the rumored Apple M3 chip. Therefore potentially improving heat dissipation and allowing for sustained peak clock speeds.
With more space for heat dissipation, the rumored M3 chip in the new 15-inch MacBook Air could sustain peak clock speeds better than its predecessor, the Air M2. The current compact design of the Air M2 tends to cause CPU throttling during demanding tasks like gaming to prevent overheating. A larger MacBook Air could appeal to users seeking more power without the higher price tag of a MacBook Pro.
The M3 chips at the core of the rumored 15-inch MacBook Air envision to be a standard evolution of Apple Silicon. It potentially features a 3-nanometer process node that authorizes for augmented transistor density on the same chip, ushering in better performance and efficiency. This would be mainly advantageous for M-series-powered MacBook Air models. As it would expand their battery life while away from power outlets.
The 13-Inch MacBook Pro equipped with the M3 chip
Sources indicate that Apple constantly working on a new 13-inch MacBook Air and a 15-inch version with the M3 chip, which will announce together. Launching an M3 MacBook Air this spring would be less than a year after the M2 13-inch MacBook Air release. But very close to the launch of the next-gen M3 chip, which could quickly make the M2 version outdated.
A new 24-inch iMac
Apple devotees may have a vibrant further addition to their tech collection in the forthcoming months. As the company says to be developing a revamped version of its iconic iMac. Sources imply that the next-generation iMac is in the advanced stages of development and may hit the market in the latter half of the year.
The device remains expected to equip with Apple's highly-anticipated M3 processor. It is an upgrade from the M2 chip presently powering the MacBook Pro and MacBook Air. While the new iMac will feature the same 24-inch display. And color options as the 2021 edition, will also include some internal design modifications.
Also Read- What To Expect In Apple iPhone 15 Pro Max
Apple's Latest Mixed-Reality Headset
Rumors imply that Apple may be releasing its highly-anticipated mixed-reality headset in June. Thus marking its first foray into a new product category since the launch of the Apple Watch. Further, the headset expects to offer a unique blend of augmented and virtual reality. Hence immersing users in a 360-degree digital world, similar to popular virtual reality devices like the Meta Quest 2. However, this cutting-edge technology comes with a hefty price tag, with the headset reportedly costing around $3,000.
According to reports, the device is powered by Apple's advanced M2 chip. It is currently found in its MacBook range. And will feature a brand-new 3D interface software, designed to deliver a seamless user venture. While other tech giants have tried and failed to create successful VR devices. Industry insiders are optimistic about Apple's chances, given the company's track record of popularizing new technology in the past.
Final Thoughts…
Based on past releases, rumors, and leaks, it's possible that Apple could present several firsts in 2023. These comprise the debut of a mixed-reality headset and the first 15-inch MacBook Air. However, we likely won't see major changes to other products like AirPods, the Apple TV, or the iPad. The potential introduction of a mixed-reality headset would represent a significant move for Apple into a new product category, while further updates suggest that Apple is working to contend with its Android and Windows competitors. While the specifics remain unclear, it's clear that Apple has some exciting products in the pipeline for 2023.
What is expected for Apple in 2023?
It is expected that the iPhone 15, along with its Plus, Pro, and Pro Max variants, will be released in September 2023, following the usual yearly release schedule. It is also possible that the iPhone 15 Pro Max will be rebranded as the iPhone 15 Ultra.
Is Apple launching new iPhone in 2023?
Despite the September 2023 launch date being a long way off, Apple is reportedly gearing up for significant changes within the iPhone 15 family. Leaks and rumors are already surfacing, revealing intriguing details about the upcoming iPhones.



How much will iPhones be in 2023?

Prices For Apple's 2023 iPhone 15 Ultra May Start From $1400.

What to expect at WWDC 2023?
WWDC is an event organized by Apple, which provides developers with an early look at the latest updates for iOS, iPadOS, macOS, watchOS, and tvOS. It also allows developers to interact with Apple engineers through engineering sessions, one-on-one lab appointments, and the Apple Developer Forums.
Will Apple release new MacBook in 2023?
If rumors are to be believed then Apple is deciding something big on introducing a better version of their MacBook this year.
When can we expect iPhone 15?
Generally, so far Apple introduced its new iPhone models in September, but the iPhone 15 lineup is anticipated to debut later in 2023.