At tonight's Far Out event, Apple introduced two new smartwatches: the Apple Watch Series 8 and the Apple Watch SE 2. The business has also released an Apple Watch Ultra that is more resistant to wear and tear. Making it ideal for outdoor athletes and adventurers. While all the latest wristwatches share a similar aesthetic, their construction and individual characteristics vary widely. Apple also unveiled new iPhones and AirPods alongside the smartwatches.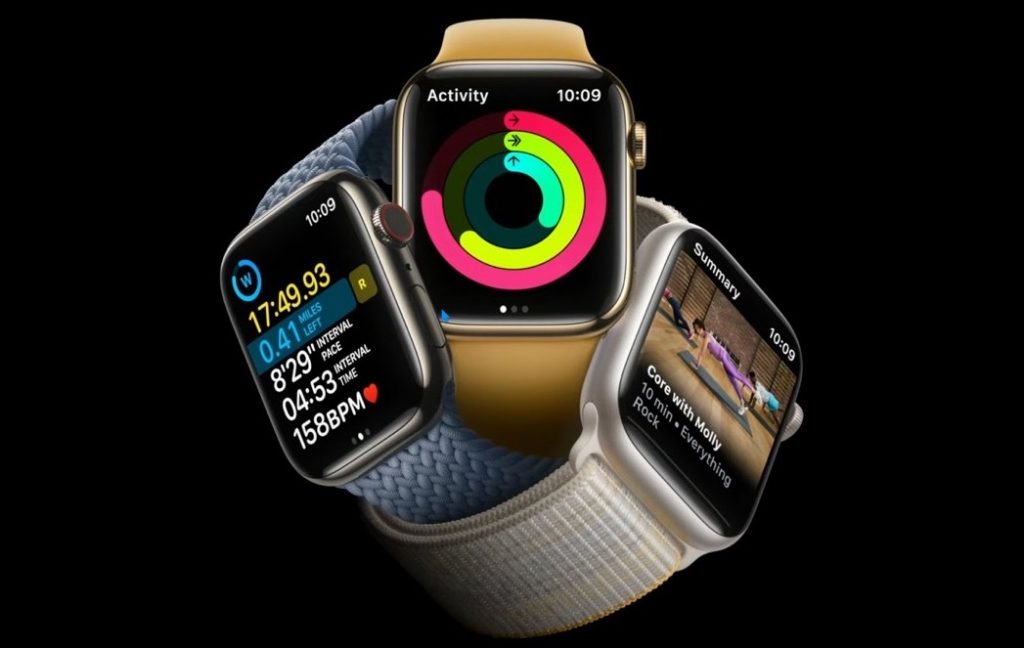 Apple's CEO has declared this year's lineup of wearables, Apple Watch Series 8, to be the company's greatest yet. The new Apple Watch Series 8 has many notable improvements over previous models. Including a larger touchscreen, water resistance, a more refine look, and the ability to never take off.
Features: 
Body Temperature Monitoring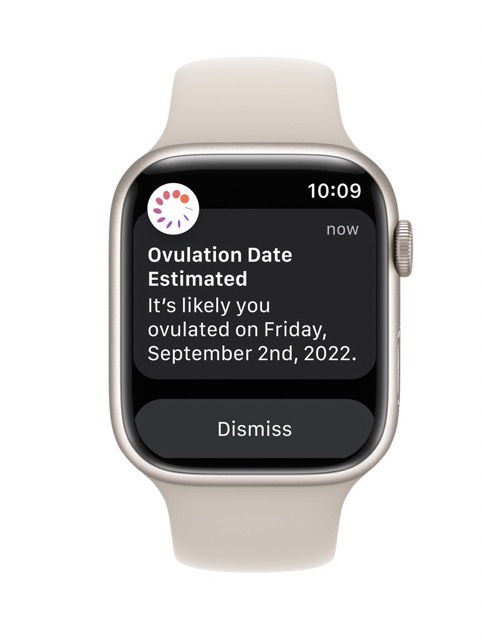 Most doctors would agree that a woman's menstrual cycle is a critical measure of her overall health. The new temperature-sensing features included into Apple Watch Series 8 provide women with additional insights into their health and are equip with the same robust privacy safeguards as all other health data.
The Series 8 Apple Watch has a novel two-sensor architecture to measure body temperature, with one sensor on the back of the watch, closest to the skin, and another right under the display to eliminate environmental bias.
The temperature taken from a wrist at night may be indicative of the core body temperature. Every five seconds when sleeping, Apple Watch Series 8 takes a temperature reading from the wrist and can detect variations as tiny as 0.1 degrees Celsius. Baseline temperature changes, such as those brought on by activity, jet lag, or illness, that display each night in the Health app.
2. Design: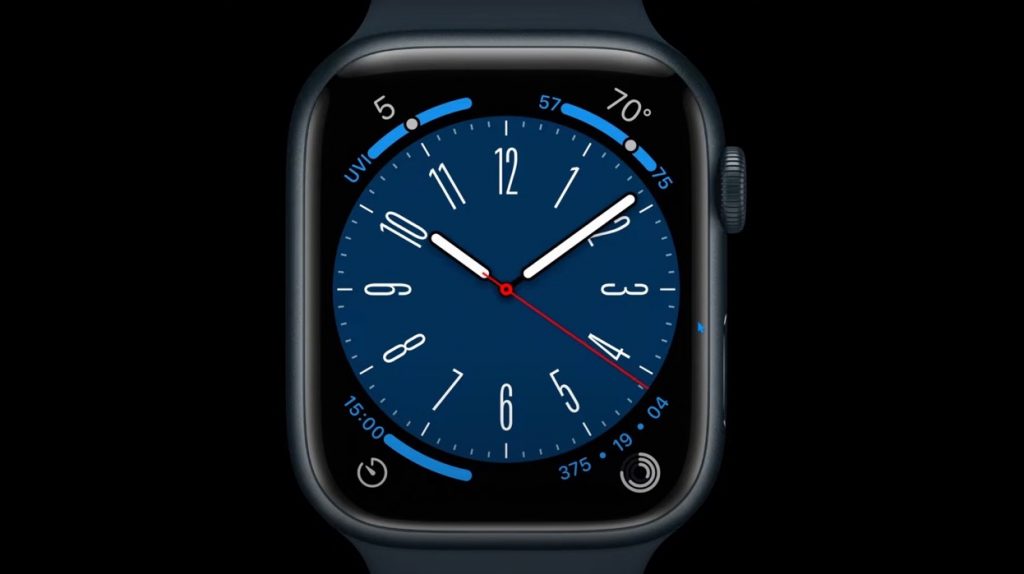 While visually similar to the Watch Series 7, the Series 8 has thinner bezels and a bigger screen.
Both aluminium and stainless steel will be available for Series 8. Midnight, starlight, silver, and product red are some of the colors available for both aluminium and stainless steel, in addition to the standard silver, gold, and graphite. They will come in the same 41mm and 54mm dimensions as the Series 7.
3. Battery
The Apple Watch Ultra's battery life is the longest of any Apple Watch model, up to 36 hours. The battery life can be extended to an incredible 60 hours with the help of the new low-power setting. Alternatively, the Apple Watch Series 8 has a battery life of 18 hours and may be used for up to 36 hours on a single charge by using the device's low-power features.
4. Display
While the Apple Watch Series 8 and the Apple Watch Ultra have Always-on Retina displays, the Ultra's is noticeably brighter. As the brightest Apple watch to date, reaching up to 2,000 nits, it is a technological marvel. The Series 8 and SE both have displays with a brightness of 1000 nits. The screen size on the Apple Watch Series 8 is only 20% larger than on the Apple Watch SE, while it is 27% larger on the Apple Watch Ultra.
5. The Detection of Crashes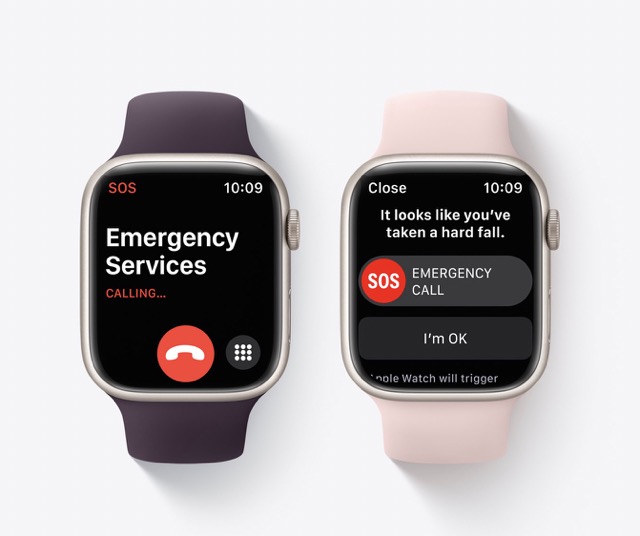 Apple has built a sophisticated sensor-fusion algorithm that uses the Apple Watch's new and improved gyroscope and accelerometer, which boast the largest dynamic range accelerometer of any smartwatch, to allow Crash Detection. The system is developed using information gleaned from these cutting-edge motion sensors in the context of realistic crash simulations of popular passenger vehicles. These simulations included frontal, rear, side, and rollover collisions. Crash Detection takes in information from the iPhone's barometer, GPS, and microphone in addition to motion data to determine if a significant crash has occurred.
After 10 seconds, if the user is still unresponsive after Apple Watch detects a major car crash, the gadget will call 911. The user's location is transmitted to the appropriate authorities and shared with the user's emergency contacts. Crash Detection on the Apple Watch and the iPhone works together to get people to support quickly and easily. The Apple Watch's emergency call interface will pop up in the event of a serious automobile crash because it's more likely to be within arm's reach, but the call will be made from an iPhone if one is within range, as this will provide the greatest possible connection.
6. Low-Power Mode
As with the Apple Watch Series 8, a new Low Power Mode can temporarily disable or limit specific sensors and services, including as the Always-On Retina display, workout autostarts, heart health notifications, and more, to prolong battery life to up to 36 hours when paired with an iPhone3.
watchOS 9
The newest update to the most popular wearable operating system adds exciting new capabilities and improves existing ones.
Later this fall, users will be able to keep their cellular connections while abroad thanks to international roaming. You may add an Apple Watch to your iPhone plan for a nominal price, and there will be over 30 carriers throughout the world to choose from.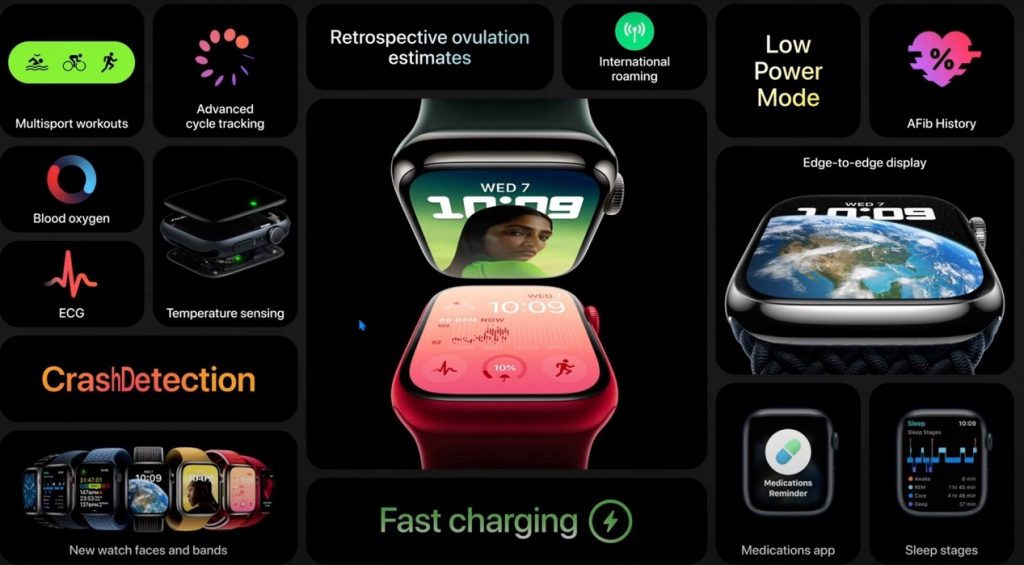 When activated, the AFib History function provides users with critical information, such as an estimate of how often their cardiac rhythm shows signs of AFib, giving them greater insight into their situation. An estimate from the previous week will be sent to users via push notifications, and a complete history will be available in the Health app on the iPhone, including information on sleep, alcohol use, and exercise, all of which have been shown to have an effect on AFib risk. Users can also simply share their AFib and lifestyle factor history with doctors and care providers by downloading a PDF from the Health app on the iPhone.
With watchOS 9, the Compass app is reimagin to provide deeper insights and three new perspectives. A new analog/digital compass dial is displayed in the app. By rotating the Digital Crown, you can see additional information, such as your position in latitude and longitude, as well as your altitude and slope, and you can even switch to an orienteering view that exposes your Compass Waypoints and Backtrack. If the user becomes disoriented or lost and needs assistance retracing their steps, Backtrack can use GPS data to generate a path showing where the user has been.
In watchOS 9 has updated the Workout app to provide more granular workout statistics by adding in-session views, including Segments, Splits, and Elevation. The user's training is taken to the next level with the help of the app's sophisticated workout features, such as the Heart Rate Zones, Custom Workouts, Pacer, and, later on, this year, Race Route. The new Multisport workout automatically detects when you've switched between a swim, bike, and run, and keeps track of how much time has passed during each. This is especially useful for triathlons and other events with a mix of these three disciplines.
With the addition of sleep stages in watchOS 9, the data gleaned from the feature's ability to track sleep has become even more insightful. The Apple Watch's accelerometer and heart rate sensor are what the device relies on to determine whether the wearer is in REM, Core, or Deep sleep. The Sleep app on Apple Watch displays data about the wearer's sleep stages, while the Health app on the iPhone displays more comprehensive data, such as interactive charts for the various stages of sleep, as well as charts that compare the wearer's total amount of time asleep alongside their heart rate or respiratory rate.
Create a list of prescriptions, add reminders and schedules, and check information on your meds in the Health app—all with the new Medications experience for Apple Watch and iPhone.
Availability and Costs
The new Watch features a GPS-only version for $399, or cellular with GPS for $499. It has a battery life of 18 hours. Apple has been giving new users of Apple Fitness+ three months of free service. There will be a pre-sale beginning today, and regular sales will begin on September 16. On September 16th, you'll be able to buy the watch.
Final thoughts
It's tough to get enamored with the new Watch 8 when the Watch Ultra demonstrates just how much more can be done with the same hardware.
Apple's tradition of only making minor improvements to the gadget from the previous year is still very much in evidence here, presumably banking on the fact that customers will simply visit an Apple store to pick up the newest model rather than actively seeking one out.