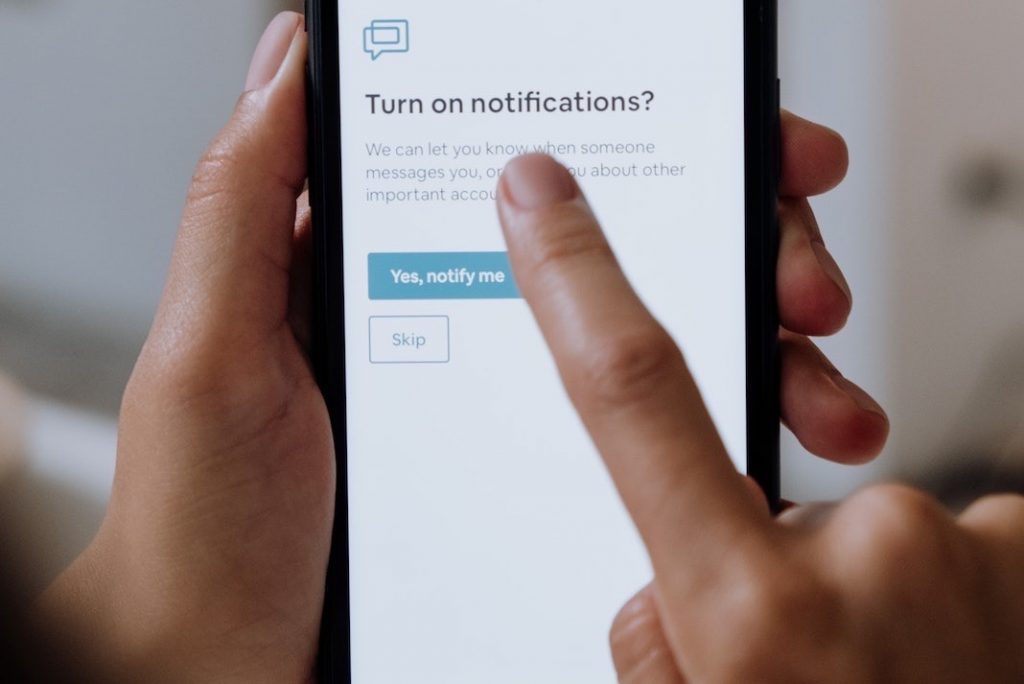 The importance of privacy as an essential human right cannot be overstated. As it equips individuals with the freedom to live their lives without being continually monitored or observed by companies or other entities.
Regrettably, many corporations have developed their business models around compiling. And monitoring user data, often without the public's knowledge or consent. Leading tech companies, such as Facebook, Google, and Amazon, have reaped significant profits by collecting user data and utilizing it to target advertisements.
Rather than outright selling the data they collect, companies usually store it to monitor trends. This enables them to target users based on highly specific metrics, such as weight or employment status. This personalized targeting ascertains to be invaluable to advertisers looking to engage with their target audience.
The threat of data collection is not solely restricted to the likely abuse of personal information. But furthermore the vulnerability of the stored data to hacking or government subpoenas. In today's world, data breaches have become all too common. Thus ushering in the exposure of sensitive information that can result in devastating consequences for individuals.
On the other hand, Apple places significant importance on safeguarding the privacy and security of users' personal information. As a consequence, the majority of users relish the cutting-edge privacy technologies and techniques incorporated into their products. These are purposely created to restrict the amount of data that companies, including Apple, can access. The powerful security features equip users with assurance that their information is exclusively accessible to them and prevent unauthorized access by third parties. Apple is continuously developing new ways to enhance security measures and ensure the protection of users' personal information.
Also Read- Cybersecurity And Data Privacy: A Complete Guide
What steps does Apple take to ensure the privacy of its users' data?
Apple has gone to great lengths to enrich user privacy by preventing cross-site tracking. This practice concerns the tracking of users' online activity across multiple websites to build detailed profiles of their behavior and interests.
Securing User Data with End-to-End Encryption and Secure Enclave
Apple offers several crucial privacy protections that operate in the background, meaning users may not be aware of their existence. Despite this, users can rest assured that their data is secure on their iPhones. Thanks to features such as end-to-end encryption, app sandboxing, and the Secure Enclave.
End-to-end encryption guarantees that data such as images, messages, and health data remain shielded from unauthorized access by vicious actors. With this protection in place, even if someone thwarts the data, they will not be capable to decrypt it without suitable encryption keys.
The Secure Enclave, integrated with biometric technologies like Face ID, guarantees that unauthorized access to a user's device is prevented. These features keep the device locked and secure until it has been authorized by the owner. Therefore equipping additional protection against unwanted access.
The Secure Enclave, which is available on iPhones functions as a distinct, physically isolated component conceived for securely storing sensitive data such as passwords, encryption tokens, and health data. Access to the data on the Secure Enclave is restricted. And can only be obtained through authorized biometric authentication, such as Face ID or a password.
Also Read- Apple Unveils New Education And Awareness Efforts On Data Privacy Day
Privacy Education and User Control
Apple's unique approach to privacy involves educating users about their privacy options through pop-ups and advertising campaigns rather than placing strict limitations on their devices. During the onboarding process, new iPhone users are introduced to their privacy configuration options, such as controlling data collection for diagnostics and Siri and learning about Apple's privacy policies. This empowers users to make informed decisions about their data.
As users continue to use their devices, they encounter several privacy prompts related to their apps, location, Bluetooth radios, and contacts. Pop-ups provide valuable information about the risks of constant data access. Apple's commitment to privacy doesn't end there.
With every operating system update, the company introduces new features that restrict data collection and provide improved tools for users. Although this has generated controversy among ad agencies and data brokers, courts have generally favored informed users and opt-in collection.
Apple's emphasis on privacy education and user control has set it apart from its competitors and made it a trusted brand among consumers who value their privacy.
Also Read- 15 Tips To Take Control Of Your Privacy On iPhone
App Store Privacy Labels for increased transparency
To increase transparency regarding data collection by apps, Apple has made privacy labels mandatory for all apps listed on its App Store. These labels deliver users a clearer understanding of the data collected by each app. The labels are now live and can discover under the App Privacy section of almost every app listed on the store. They provide details about the types of data collected, such as purchases, location, contact information, search history, and more. This move by Apple is aimed at empowering users to make informed decisions about the apps they choose to download and use.
Apple has revised its App Store policies to improve users' understanding of an app's privacy practices before downloading it on any Apple platform. Each app's product page currently includes information about the types of data that the app may accumulate. As well as whether the data is linked to the user or used to track them.
The labels act as a middle ground between a user's ignorance of an app's privacy policies and attempting to read through a dense privacy policy. By displaying this information upfront, users can make informed decisions about which apps to download and which ones to avoid.
Companies are directed to submit their own Privacy Labels based on reasonable dedication, which indicates they must be truthful and accurate. If Apple encounters that a company is sharing fraudulent data with customers, they may be penalized.
Also Read- How To Enable App Privacy Report On iPhone To Check Apps Tracking You
Apple's App Tracking Transparency
Apple later took a more active approach with App Tracking Transparency. This feature shows a pop-up for each app or service that attempts to track the user and gives them the option to go for it.
Each user has a tracking identifier called the ID for Advertisers (IDFA) which ad agencies and data brokers use to track them across apps and the web. The IDFA is unique per device, and users who opt out of tracking via the App Tracking Transparency prompt will have an IDFA of all zeros.
Apps authorize to explain why data tracking is necessary, but they must provide users with the ability to pick out. Apple will block any apps that attempt to fingerprint users with alternative methods. Since its launch, App Tracking Transparency remains estimated to have reduced social media income by as much as over 9 billion in the second half of 2021. Research shows that users are more likely to opt for data collection when given a clear choice.
Also Read- How To Enable The 'Mail Privacy Protection' Feature On iPhone And Mac
How does iPhone protect against hackers?
The iPhone remains equipped with a vast array of integrated security features that function to shield users from potential cyber-attacks and intrusions. These built-in security actions design to equip robust protection of user data and conserve user privacy.
Built-in privacy and security features of the iPhone
The iPhone is a device that prioritizes the protection of your data and privacy through advanced built-in features. These features remain specifically designed to ensure that your sensitive information remains only accessible to you, minimizing the risks of data breaches and cyber-attacks. Furthermore, you have the flexibility to adjust what information remains shared and where it shares, putting you in control of your privacy. With powerful security features, the iPhone creates a secure barrier to prevent unauthorized access to your data stored on the device. Also, iCloud keeps your information safe and secure at all times.
There are several built-in privacy and security protections on iPhones that users can take advantage of to keep their data safe. Here are some of the key Built-in privacy features of the iPhone:
1. Securing Access to Your iPhone
Set a Strong Passcode: Safeguard your iPhone to set a strong passcode that is tough to guess. This will prevent unauthorized access to your iPhone.
Use Face ID or Touch ID: Apple delivers advanced security features like Face ID or Touch ID, which can utilize for added security. These features provide biometric authentication and ensure that only you can unlock your device.
Enable Find My iPhone: Find My iPhone is a sound feature that enables locate your iPhone if it's lost or stolen. It also prevents anyone else from activating or using your device if it's missing.
Control Access Feature: You can control which features are available without unlocking your iPhone. For example, you can control USB connections while the phone remains locked.
2. Controlling Your Information Sharing with People and Apps
iPhone has built-in features to manage the information you share with people and apps. These features are as follows:
Safety Check – one of the features that allow you to review and update the information you share with apps and people.
Control app tracking – To review and adjust the data you share with apps. And manage your email privacy utilizing the settings available on your iPhone.
Manage Your App Permissions – Users can manage the data they share with apps. It includes location information, hardware access, and advertising preferences in the App Store, Apple News, and Stocks.
Developer-reported summary of the app's privacy practices – To ensure privacy while using apps on an iPhone. Users should review the privacy practices of apps by checking the developer-reported summary of the app's privacy practices on the App Store product page. Additionally, they should review the App Privacy Report to see how apps are utilizing the permissions they granted.
Also Read- How To Enable Mail Privacy Protection In iOS 15 On iPhone
3. Lock Down Your iPhone in the Face of Advanced Cyberattacks
For iPhone users who may target by some of the most advanced digital attacks. Lockdown Mode provides an unparalleled level of protection. This feature remains designed for very few users who stand personally targeted due to their profession, location, or other sensitive information. With Lockdown Mode, Safari, Messages, Home, and other Apple services and apps remain automatically protected from even the most sophisticated attacks. While webpages and internet communications will continue to function, there may be a slight reduction in performance and usability. By enabling Lockdown Mode, you can rest assured that your digital security remains taken to the next level.
4. Safeguarding Your Web Browsing
Following are some tips to protect your web browsing:
Use iCloud Private Relay to stop webpages and network service providers from compiling extensive profiles on you.
Use Safari's built-in tracker prevention feature to prevent trackers from following you across websites.
Surf discreetly and change your Safari preferences to prevent other users of the same device from seeing what you are doing online.
5. Enhance Account Sign-ins for Strengthening Security Measures
There are several ways to make sign-in more convenient and secure for participating websites and apps. One option is to use passkeys. As it allows users to sign in with a Face ID or Touch ID instead of a password. Passkeys are specific to the website or app. And they protect from leaks and phishing attempts because they do not leave the devices where the user signed in with their Apple ID.
Another option is to use "Sign in with Apple", which allows users to use their Apple ID instead of creating and remembering user names and passwords. This option also provides the added security of two-factor authentication and limits the amount of personal information shared. If the passkey support or "Sign in with Apple" option is not available, you can let their iPhones automatically create a strong password for them.
6. Ensuring the Security of Your Apple ID
Your Apple ID equips access to your data in iCloud and your account info for services like the App Store and Apple Music. It's critical to guard the security of your Apple ID. You can use passkeys to sign in to websites and apps, sign in with Apple ID, and let the iPhone make strong passwords for you.
Child Protection Features in Apple Messages
Apple has added a new feature to its Messages app that warns children when they receive or sends photos containing nudity. Parents can opt-in to this feature, which will blur the photo and provide helpful resources to the child. The child will also give the option to message someone they trust for help. The feature is designed to maintain end-to-end encryption. And keep the detection of nudity on the device without sending notifications to anyone. This feature is available in iOS 15.2, iPadOS 15.2, and macOS 12.1 for accounts set up as families in iCloud.
Are iPhones more secure than other phones?
For a while, iOS remains perceived as the more secure operating system. The logic behind it is that iOS is a closed system. Therefore its source code remains not communicated with app developers, and users cannot readily alter the code on their devices. Consequently, it's more challenging for hackers to locate weaknesses in iOS-powered gadgets.
Conversely, Android's open-source code means users can adjust their phones and tablets operating systems. It can produce weaknesses in the security of their devices. Hackers are more inclined to target Android, given its prevalence among mobile devices globally. This makes Android devices more vulnerable to malware and viruses unleashed by cybercriminals.
Final Thoughts
Last but not least, this is How iPhone helps protect your privacy apart from that iPhone presents considerable privacy features. It can help protect your privacy, by utilizing Face ID or Touch ID for security. And convenient access to your device to tools like Private Relay and Hide My Email. This safeguards your online activity and personal information.
Further, with its strong emphasis on user privacy, Apple has made significant strides in building a more secure. And private online venture for iPhone users. From built-in features like two-factor authentication and passkeys to vigorous privacy policies and encryption practices. The iPhone has set a high bar for privacy protection in the tech industry.
While no device or service can completely guarantee privacy and security. The iPhone provides a comprehensive suite of tools and features that make it a smart choice for users who prioritize privacy. By staying informed about these features and taking advantage of them as appropriate. You can enjoy a more secure and private online experience with your iPhone.