Presented at WWDC 2022, iOS 16 provides iPhone users with a number of exciting and overdue enhancements. The latest version of iOS includes features that everyone will love, such as a fully customizable lock screen, a built-in Apple Fitness app, and haptic feedback on the keyboard. You probably did this to try out the new functions in iOS 16. You need to find a way to downgrade the iOS 16 beta on your iPhone to iOS 15 since the bugs and crashes are ruining your experience.
Even if iOS 16 doesn't run smoothly or reliably on your iPhone, there's no reason to regret installing the latest update. The good news is that rolling back from the most recent version to an earlier one is straightforward. This is the same process you used when rolling back your iPhone to an earlier software version. If you are unaware of this, you need not worry. The process for reverting from one version of iOS to an earlier one is detailed below.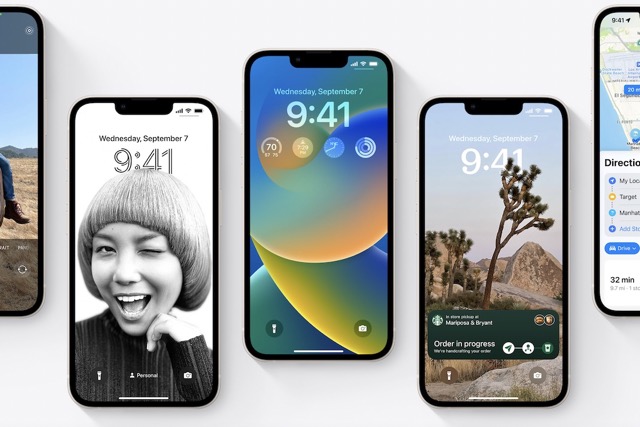 Alerts Before Reverting to iOS 15
Assuming you made a backup of your iPhone before installing iOS 16, reverting to an earlier version of iOS is as simple as erasing the beta profile and restoring your backup. There won't be any lost information. Now, if you update to iOS 16 and then realize you failed to save a backup, you may still downgrade to iOS 15. Unfortunately, you will lose all of your data and cannot return your iPhone to its factory settings.
It's important to remember that if you upgrade to watchOS 9 on your Apple Watch, you won't be able to use it with your iPhone when you downgrade to iOS 15. There is currently no official method to manually downgrade an Apple Watch to an earlier version of watchOS. As a result, you'll have to ship your smartwatch to Apple if you want to uninstall watchOS 9.

Make sure you have a recent backup of your iPhone before reverting from iOS 16 to iOS 15. You can't restore the iOS 16 backup to an iOS 15 device, but you can always choose which data to restore manually if you ever need to.
iTunes-based iOS 16 downgrade to iOS 15
In most cases, you can restore your iOS device to its prior state by using iTunes. After you've completed backing up your data, try out Apple's iTunes software.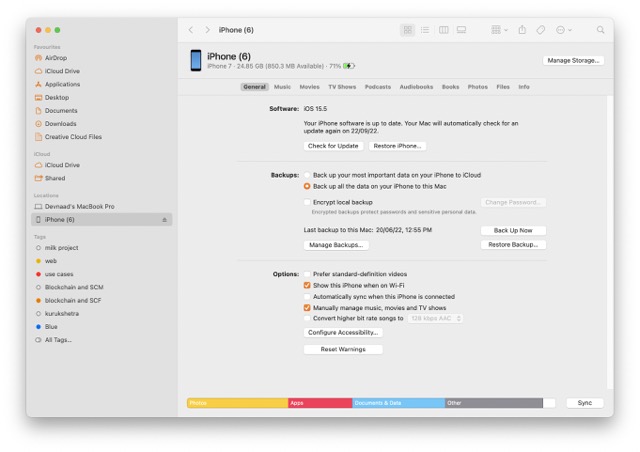 You may get the iOS 15 firmware by searching for IPSW on the web and downloading it.

tap the iPhone model you have. Pick the most recent IPSW file and hit the "Download" button.

Start up iTunes while holding the Shift key, and then pick "Restore iPhone" from the menu that appears. Once the IPSW file has been downloaded, choose it.

launch the file and stick to the instructions displayed. Next, select "Restore" to begin rolling back your installation.

Check the "Don't transfer apps and data" option and confirm.
Revert from Apple's iOS 16 to iOS 15 by Entering the Restore Defaults Mode
For a long time now, Recovery Mode has shown to be an effective diagnostic and repair solution for iPhone difficulties. It also allows you to downgrade from the beta to the most recent stable iOS version and delete the beta software profile. So, let's check out the procedure: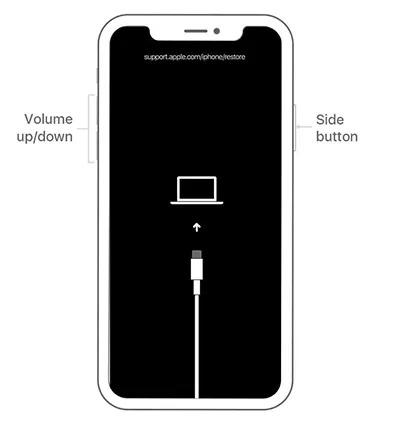 Link your iPhone to your Mac or Windows computer through a USB-A to Lightning or USB-C to Lightning cable.

Open Finder (Mac) and iTunes (free, Windows) on your machine.
Enter recovery mode on your iPhone. The "Volume Up" button must be pressed and released rapidly. Then, swiftly depress the "Volume Down" button and release it. Finally, press and hold the power button until the recovery mode screen appears.
A notification saying "There is an issue with the iPhone that requires it to be updated or restored" will then appear on your screen. Select "Restore" from the alert window to restore your iPhone and install the most recent version of iOS 15 available to the public. This would be iOS 15.5.
A second confirmation window will then appear on the screen. Click on "Restore and Update" to continue.
After you accept Apple's restrictions, Finder will begin downloading the files for the iOS 15.5 update.
Please be patient while the system is restored. After your device has been successfully recovered, restore the most recent iOS 15 back-ups you made before to running the iOS 16.
Customers with iPhones 8 and up
Put some pressure on the volume-up button and let go. The Volume Down button must be pressed and released swiftly. To enter Recovery Mode on an iPhone, press and hold the Side button.
Audience with iPhone 7, iPhone 7 Plus, or iPod touch 7th generation
To enter Recovery Mode, hold down the Sleep/Wake and Volume Down buttons at the same time until the Apple logo appears.
Apple iPhone 6 and older users
To enter Recovery Mode, hold down the Sleep/Wake and Home buttons until the Apple logo appears.
To use Face ID on your iPad Pro, press and hold the Volume Up button until the iPad vibrates, then release. Place your finger on the Volume Down button and immediately let go. To force a device restart, press and hold the Top button. To enter Recovery Mode on your iPad, keep holding the Top button.
When an iOS device goes into Recovery Mode, iTunes prompts the user to choose between restoring and updating their iOS device. Choose the option to Restore. Installing an earlier version of iOS will completely wipe your iPhone or iPad.
The Hello screen will show once the Restore process has completed. Prepare your Apple gadget for use. Proceed to restore your files from an iCloud or local backup.
Common Questions Regarding iOS 16 Downgrade to iOS 15
Could Going Back from iOS 16 to iOS 15 Be Safe?
If you want to downgrade safely, just follow Apple's recommended instructions and double-check that the company still signs the older version of the software. This is why reverting your iPhone's operating system back to iOS 15 will help you avoid several issues in iOS 16.
2. Will downgrade harm my battery?
The number of times a battery is charged is the single most important factor in determining how long it will last. This means that after updating an iPhone's operating system, several tasks, such as indexing and battery calibration, will begin running in the background, and may not stop for hours or days.
Final Thoughts
You are experiencing significant anxiety due to the latest iOS update. Unfortunately, problems persist even after installing the update. Installing the previous iOS version is recommended. Keep in mind, though, that doing so could cause some data to be lost. If you haven't made a backup of your previous iOS version, you'll need to do so before performing a factory reset, but otherwise, you should be good to go.